With the tide that every new year brings along, a certain fruit is sure to keep churning out innovations from their creative juices.
Some of us are still wondering how many versions the iPhone will eventually have.
Apple's yearly Worldwide Developers Conference (WWDC) that saw throngs of crowds buzzing about it recently kicked off on 7 June, with developers sharing the tech giant's latest innovations.
As we approach this year's anticipated iPhone 13 release, here are 10 handy facts about what's to come in iOS 15 so you can decide whether you're still on Team Samsung or not.
And by the way, if you're Team Huawei, you might want to watch this video to the end:
1. More Lifelike FaceTime
One of the most frustrating things to come out of this pandemic is not being able to see our loved ones who are far away from us.
Sometimes, video-calling doesn't really cut it as well.
Yet, the new and improved FaceTime function in iOS 15 aims to reduce the distance you feel between you and your friends or family even by just a little bit with more lifelike features.
Apple's renowned Portrait photos mode where the background is blurred and only the subject is in focus will be rolled out to FaceTime as well for clearer views of each other.
With spatial 3D audio, you'll also be able to feel as if the other person is in the same room as you as the audio will seem like it's coming directly from where they are on screen.
It even brings about grid views of speakers in group calls and shared links to calls, much like what you'd see in Zoom.
2. Sharing Media Option
What's a better way to connect with your friends by showing them movies and music you both love?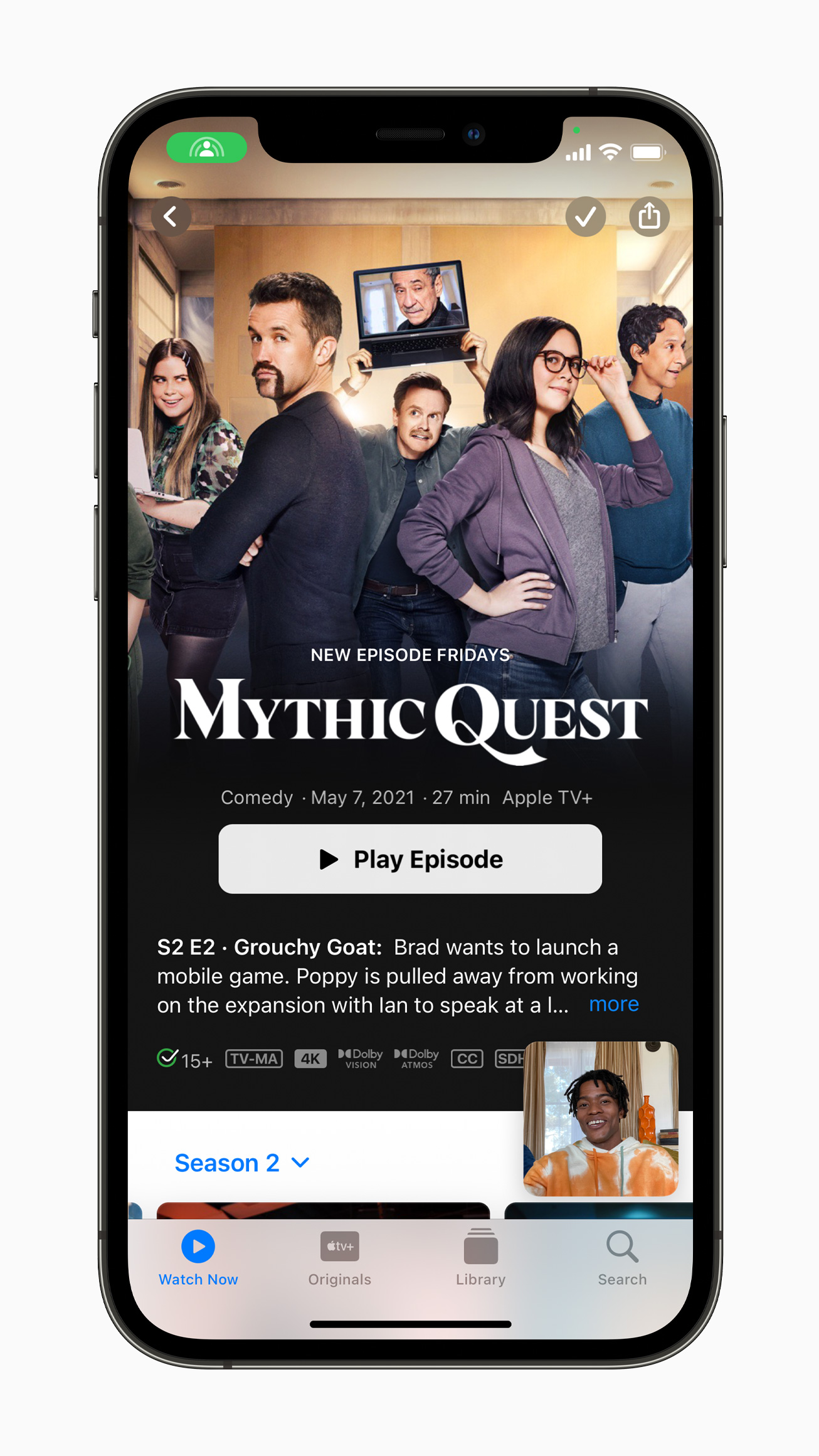 Apple's introducing SharePlay too, a function where you can watch media at the same time or even listen to music together via Apple Music. Screens can be shared to access apps as well.
Shared controls allow for anyone to pause or control the screen, which will come in handy if someone suddenly needs to go to the toilet.
---
Advertisements
---
You can even connect it to an Apple TV, and popular services such as Disney+, Twitch, ESPN and TikTok are jumping on the bandwagon to offer SharePlay options.
Just be careful to not be like Chris Evans and accidentally reveal things you want to keep private, yeah?
3. And Even Your Notes
Ah yes, the Notes app, known for being useful for jotting down memos you need, or as of late, emergency apology notes for when you screw up on the Internet.
With shared notes, it'll be easier to have many people efficiently contribute and view memos.
iOS 15 will bring user-created tags to the table in various colours to categorise your notes even further as you like.
Users will also be able to mention someone who's part of the shared note to get their attention, especially if you need that one slacker groupmate to complete their tasks.
An Activity tab will also show the recent edits made to the note document.
4. Summarised Notifications
It can get really annoying when you wake up in the morning to a barrage of notifications that aren't even important from a bunch of apps sending you promotional messages.
The new update will introduce a Notification Summary function that sends you non-time-critical notifications in the morning or evening that you can check out at your own time.
---
Advertisements
---
Apple's automated systems will also place more important and urgent notifications at the top of your Notifications Centre.
You'll also be able to mute certain notifications for a period of time, so you'll finally have an excuse to avoid that one annoying friend or your boss when you don't want to be bothered during off-work hours.
5. To Help You Focus
Have you ever been in the zone while working really hard on something and a notification ping suddenly comes out of nowhere to burst your productivity bubble?
Apple knows how that feels, so they're releasing custom Focuses, which allow for machine intelligence to suggest which notifications from certain apps or people should be shown during specific times.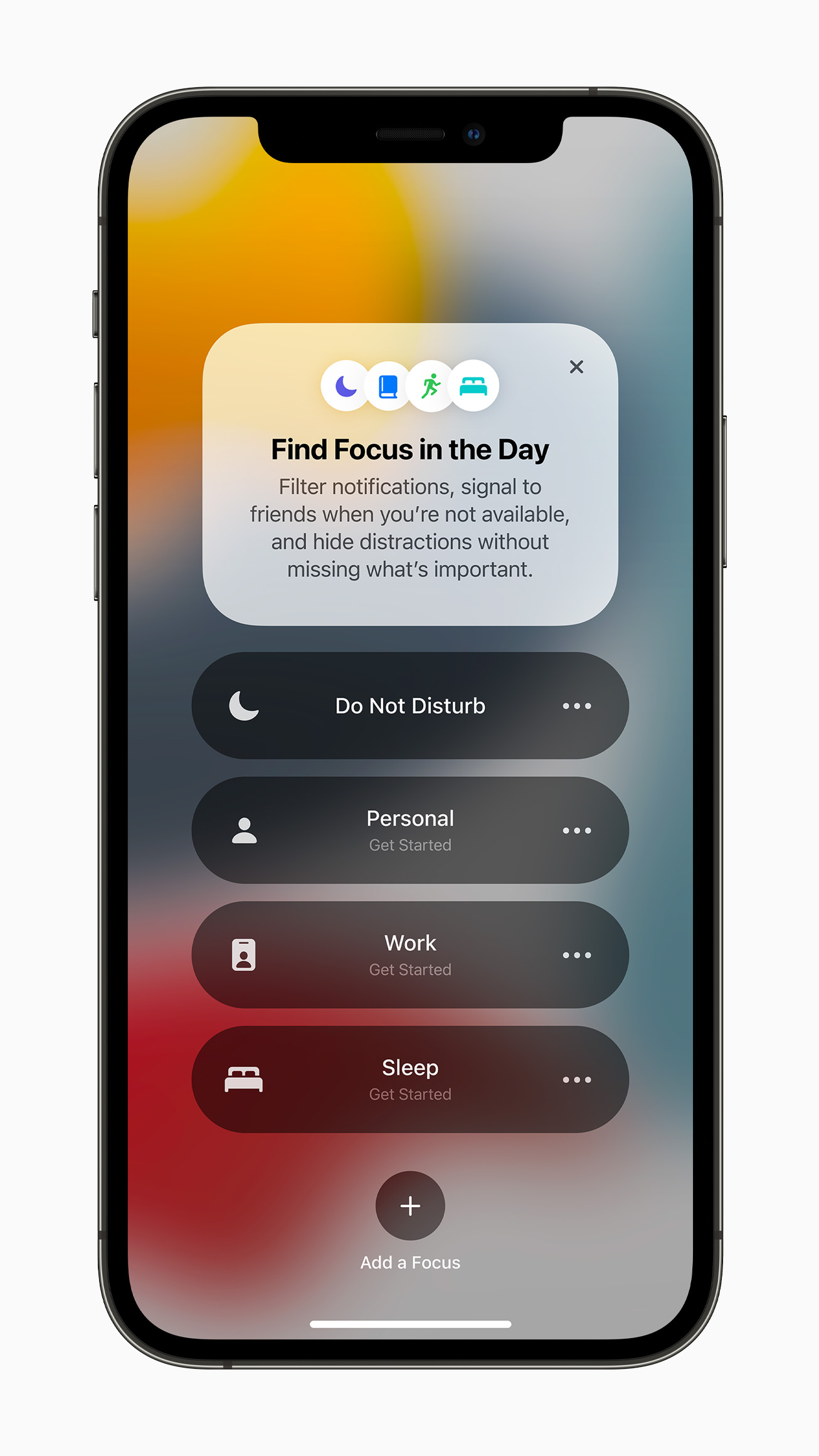 ---
Advertisements
---
For example, you may only set Focuses such that only work-related notifications can come in during your working hours to allow for no distractions like a cute cat video being uploaded on your favourite YouTube channel, unless you're a cat that needs to see cat videos every few minutes to improve your productivity.
Statuses to show whether one is available will also be shown to other users who may be trying to reach you when you have a certain Focus mode on that blocks their notifications.
6. Brand New Safari
This is probably one of the largest changes that will result out of iOS 15.
Safari will now have the search bar as a floating one right at the bottom of the screen instead of the top, and users will be able to swipe left or right between tabs.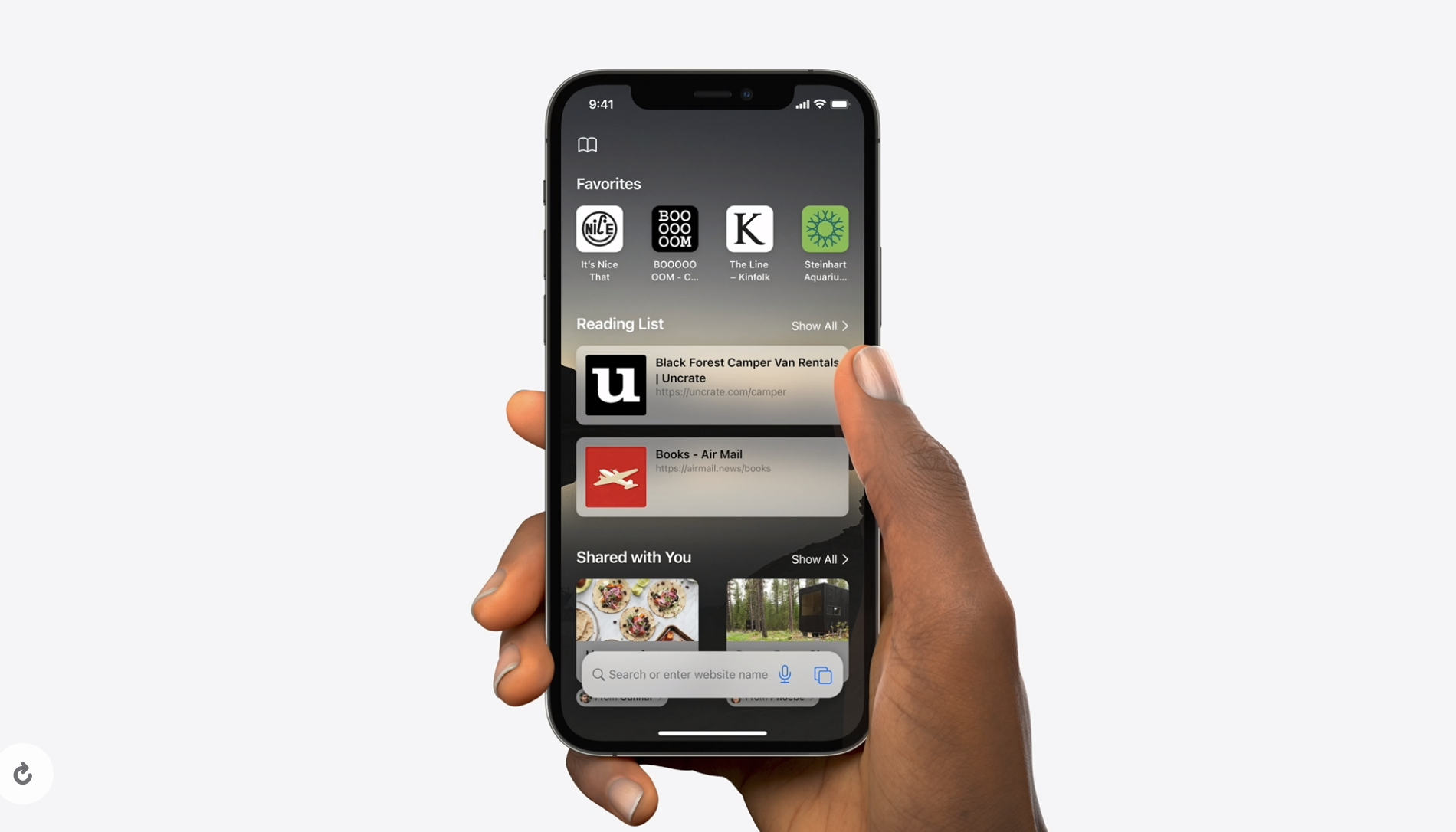 ---
Advertisements
---
You can even customise your own Safari home page now, similar to a desktop, with icons of frequently visited sites and even photo backgrounds of your choice.
Groups will be introduced for tabs as well so you don't lose any of them and it will be less like taking a stab in the dark to find all the tabs you need now.
7. Intelligent Photo Search
One of the hardest things to search for remains your photos.
Thankfully, new on-device intelligence now allows for photographic elements to be analysed so you can type in what's in the photo to search for it instead.
If you're someone who still prefers writing notes and documents by hand instead and find it a chore to type all of that out into a digital format, this update's made for you.
---
Advertisements
---
Live Text will now recognise text in photos for you to copy for your usage through the Camera app besides allowing you to search for photos via the text in it.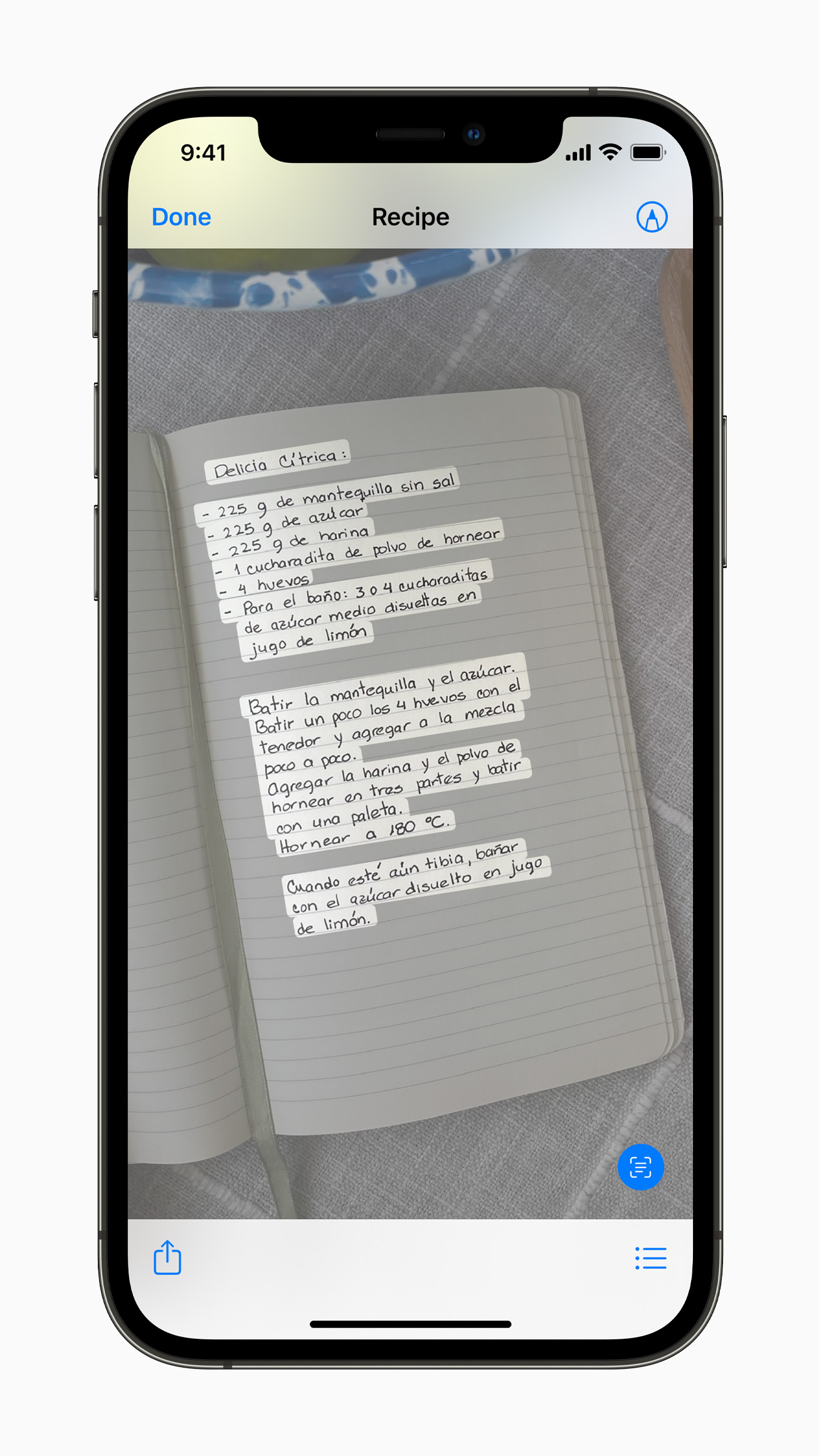 You'll also be able to instantly call a number on a storefront you take a photo of.
Visual Look Up functions will also make it possible for you to look up dog breeds, types of flora and fauna, and more instantly. So cool, right?
8. Augmented Reality In Maps
If you still can't even find your way around Orchard Road despite going to town frequently, perhaps this one's right for you.
---
Advertisements
---
The Maps app will undergo a huge rehaul as well, with 3D technology to show drivers routes through the city.
Important details such as turn lanes and pedestrian crosswalks will also enhance the driving experience and make it easier for drivers to navigate.
Apple's also introducing augmented reality to give directions to users who wish to walk to a destination, much like the one Google Maps has as well.
9. Keys In Your Wallet
Gone were the days where you had to carry around a physical wallet with your keys and a million other cards in it, seeming as if it would explode at any second.
Apple's Wallet function brought about more convenience to people who prefer storing their digital credit card information on the app for easier payment, but now it can even store your keys too.
---
Advertisements
---
Besides unlocking your cars, you'll soon be able to access hotel rooms at selected brands, your workplace, and even your home with the keys stored in Apple Wallet.
Maybe it can even unlock your crush's ice-cold heart, too.
It's actually kind of scary to have everything you own accessible in one place, but that's also one of the risks of digital convenience.
10. Coming In September
Hold on to your horses if you're already feeling hyped for the new features after reading all that – for the new update's not ready yet.
iOS 15 is expected to roll out along with the iPhone 13 in September this year, with Apple saying that it will be made available in fall.
---
Advertisements
---
As of now, developer beta versions have been pushed out, and user betas are also on its way soon.
So as Green Day once sang, wake me up when September ends so we can quickly get to experience the new features for ourselves.
Featured Image: Apple
Like writing? Goody Feed is looking for writers! Click here for more info!