Nowadays, it seems that everyone's attention is focused on the hottest Korean drama series of recent times, It's Okay to Not Be Okay.
Yet, one can't help but wonder;
What the hell is the drama about, other than the fact that it stars the cool af alien from You Who Came From The Stars?
Well, lest you're wondering… wonder no more.
Because Goody "Secret Koreaboos" Feed is here to help.
10 Facts About It's Okay to Not Be Okay, The New K-Drama That Everyone's Watching
1. Synopsis
According to MyDramaList, the 2020 Korean serial revolves around a community health worker at a psychiatric ward and a storybook writer who suffers from an antisocial personality disorder. Defying fate in its entirety, they would gradually fall in love and find their "souls and identities" in the process.
You can read the full synopsis down below:
"The story of a community health worker at a psychiatric ward who lives on 1.8 million won (approximately $1,520) a month and a storybook writer suffering from an antisocial personality disorder. A man who denies love and a woman who doesn't know love defy fate and fall in love, finding their souls and identities in the process.
"Moon Kang Tae is a community health worker at a psychiatric ward who was blessed with everything including a great body, smarts, ability to sympathize with others, patience, ability to react quickly, stamina, and more. Meanwhile, Go Moon Young is a popular writer of children's literature, but she is extremely selfish, arrogant, and rude."
It has also been dubbed as a dark fairytale with gothic vibes.
2. Cast in It's Okay to Not Be Okay
Kim Soo-hyun stars as Moon Gang-tae, an orphaned caregiver who helps out at a psychiatric ward, while Seo Ye-ji stars as Ko Moon-young, a popular children's book author.
Oh Jung-Se and Park Kyu-young make up the rest of the main cast.
Meanwhile, the show is helmed by director Park Shin-Woo, who has previously overseen productions such as Encounter (2018-2019), Jealousy Incarnate (2016) and Hyde, Jekylle, Me (2015).
3. Streaming Services
The show airs on tvN every Saturday and Sunday in Korea, and is available on Netflix for Singaporeans. As of time of writing, the show hasn't ended so don't think of binging it over the long weekend and thinking that you can finish it.
The drama is currently on its 12th episode. The last episode, 16th, will air on 9 August 2020.
4. Breaking Away From The Norm
In a cinematic world filled with Damsels in distress (Crash Landing on You, anyone?), It's Okay to Not Be Okay comes across as a breath of fresh air in the Korean drama industry.
Lead Seo Ye Ji, for instance, nails a controversial role that doesn't just not give in to Korean tropes, but often takes the initiative with nary a care.
In fact, most of the drama's hilarious gimmicks stem from the actress' "insensitive" gestures, which would surely appeal to those used to the usual Korean stereotypes.
In addition, the drama also focuses on mental health issues and trauma, genres that are not exactly common in the film industry.
5. Controversies
However, the show is not without its controversies.
---
Goody Feed YouTube Channel
Do you know that the GST Voucher Scheme is used to make sure that your boss pays GST? Watch this video and you'd know why your boss hates it!:
---
Since its premiere, the Korean drama has stirred controversy on two counts: having content that supposedly promoted 'sexual harassment' and alleged plagiarising for a scene in the second episode.
For the former, it'd be a spoiler if we reveal what it is about. In regards to the latter, the drama was accused of using an excerpt (from a letter) by Korean band SHINee's late member Kim Jong-hyun as a dialogue, without attaining formal permission beforehand.
---
Advertisements
---
6. Reviews for It's Okay to Not Be Okay
Nevertheless, the show has still managed to achieve high ratings across the board. Apart from ranking amongst the top ten shows in Singapore (on Netflix) on a consistent basis (Netflix pushing it to our faces certainly help, I guess), it has also reached an impressive score of 9.3 on drama review site MyDramalist.
It has been described as a "strong and very well-structured psychological drama", with "plenty of romance, wit and humour."
7.  Perfect Female Lead
Considering how Ko Mun Yeong is a role that deviates from the typical Korean heroine route, one would've thought it near impossible to scour for a suitable candidate, considering a mainstream line-up that's primarily geared towards fulfilling stereotypical traits.
Something like that, director Park Shin Woo would've probably said. According to Cleo, he thought it would be difficult for anyone to play such a complex character.
Or at least, until he met Seo Ye Ji anyway.
---
Advertisements
---
Apparently, the actress was a strike at first sight. Meaning to say;
He felt that she would be able to pull off the multi-faceted character upon seeing her.
8. Flutter, Flutter
Wondering how an alien's heart could possibly be moved?
Well, just ask Seo Ye Ji.
In an interview with the main cast of the drama, Soo Hyun was posed with a question: which of Mu Yeong's many outrageous 'pick-up' lines managed to make his heart flutter the most?
---
Advertisements
---
In answer, the Secretly, Greatly star said it was when Mun Yeong took off his cap and said:
"Don't wear a hat. I can't see your pretty face."
Well, girls, you know what to do now.
Phone flipping is so 2016; it's cap flipping now.
9. Real-Life Children's Books in It's Okay to Not Be Okay
In the show, Mu Yeong is a successful children's book writer who has created a multitude of popular, harsh fairy tales.
---
Advertisements
---
And if you've seen them for yourself, you would know that they feature some plenty of dark and scary illustrations.
Reader Bao: Like this?
Er…
But moving on, here's the thing: the actual illustrations are more than what they seem at first glance in the drama.
According to Cleo, the images are illustrated by the artist Jamsan, and titled The Teenaged Boy Who Grew Up Eating Nightmares, The Zombie Child and The Cheerful Dog. And though the illustrations may initially come across as dark and scary, they actually unravel to reveal meaningful stories that are written not only for children, but for adults as well.
---
Advertisements
---
You can find them on Korean websites Yes24 and Kyobo Books, as well as GMarket.
10. Pudding-like Chemistry
In the show, Kim Soo Hyun and Seo Ye Ji share some intense chemistry, leading some fangirls to suffer from constant nosebleeds over constant "shipping" of the two main leads.
"How can they share such sizzling chemistry?" you wonder. "How?"
Well, the answer, it seems, may lie in the term "pudding".
Or to be exact, a dessert pudding called Petitzel.
---
Advertisements
---
As it turns out, this is not the first time the sizzling pair is working together. Back in 2014, they actually appeared in a 30-second commercial titled Pudding Kiss, in which Ye Ji fantasises about Soo Hyun leaning over to kiss her.
And well, who knew that six years down the road…
The concept of a pudding kiss would actually become a reality?
This Singapore love story set in the 90s shows you why you should never wait for tomorrow. Watch it without crying: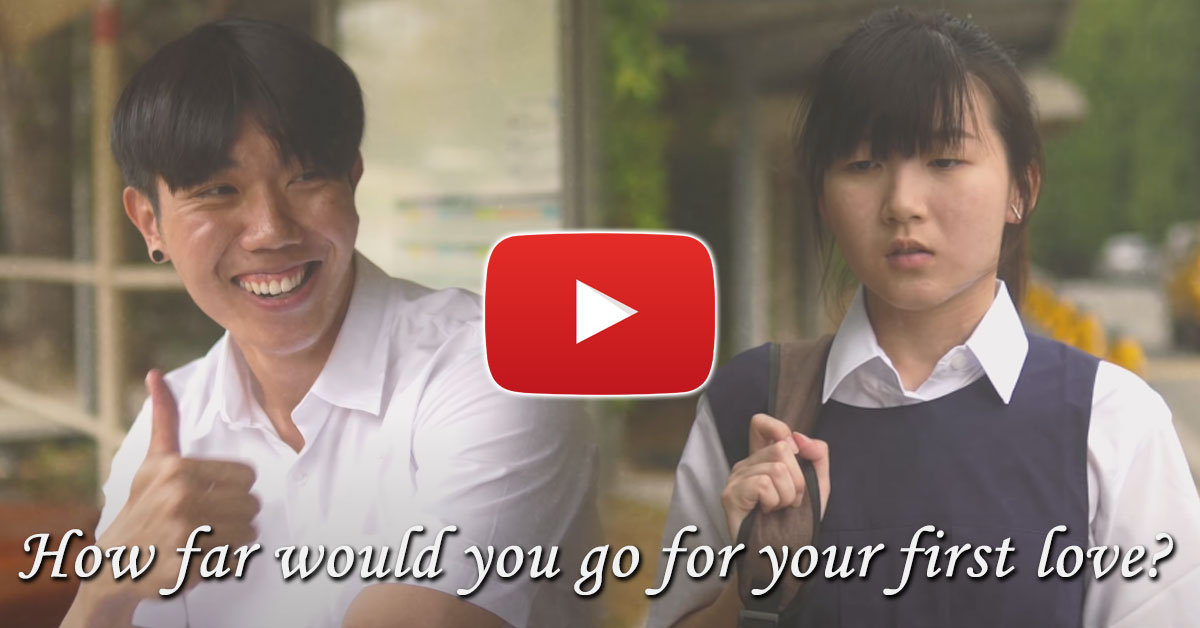 ---
Advertisements
---
Enjoyed this article because it's both informative and entertaining? If so, you should download the Goody Feed app so that you won't miss out on any articles, as there are app-exclusive contents as well! Also, join our Telegram channel if you use Telegram often!
---
Advertisements
---
Latest & Popular Articles You Must Not Miss:
---
Advertisements
---
---
Advertisements
---
Our Most Popular Videos You Must Not Miss:
---
Advertisements
---
This Singapore love story set in the 90s shows you why you should never wait for tomorrow. Watch it without crying: