Love is certainly in the air in Medicorp. Or else, it has to be something in the food or water.
One by one, Mediacorp actors and actresses are getting hitched to their significant others, announcing their weddings out of the blue on Instagram.
First, it was Rebecca Lim, then it was Desmond Tan, who married his fiance in a chateau in France, because why not?
Now yet another Mediacorp artiste is tying the knot.
3rd Mediacorp Artiste, James Seah, Announced His Wedding After Rebecca Lim & Desmond Tan
On 13 Dec, when most of us were watching Pritam Singh and Edwin Tong interrupting each other, Medicorp actor James Seah made an announcement on his Instagram page: I'm getting married. 
Except he didn't say those exact words, but instead quoted Victorian novelist Charlotte Bronte: "I ask you to pass through life at my side – to be my second self, and the best earthly companion."
In his post, Seah shared pictures of him and influencer Nicole Chang Min, his partner of six years, decked out in white.
View this post on Instagram
"Thankful to have found the one whom I can share my life with, through the good and the bad, for every laughter and every tear, to an eternity of sunrise and sunsets together, I promise I will be right here," he wrote.
Seah later confirmed through The Celebrity Agency that he and Nicole will be getting married on 15 Jan next year. They reportedly got engaged on Christmas two years ago in Thailand.
The Celebrity Agency also revelaed that Seah wore a suit he designed himself for the couple's pre-wedding shoot.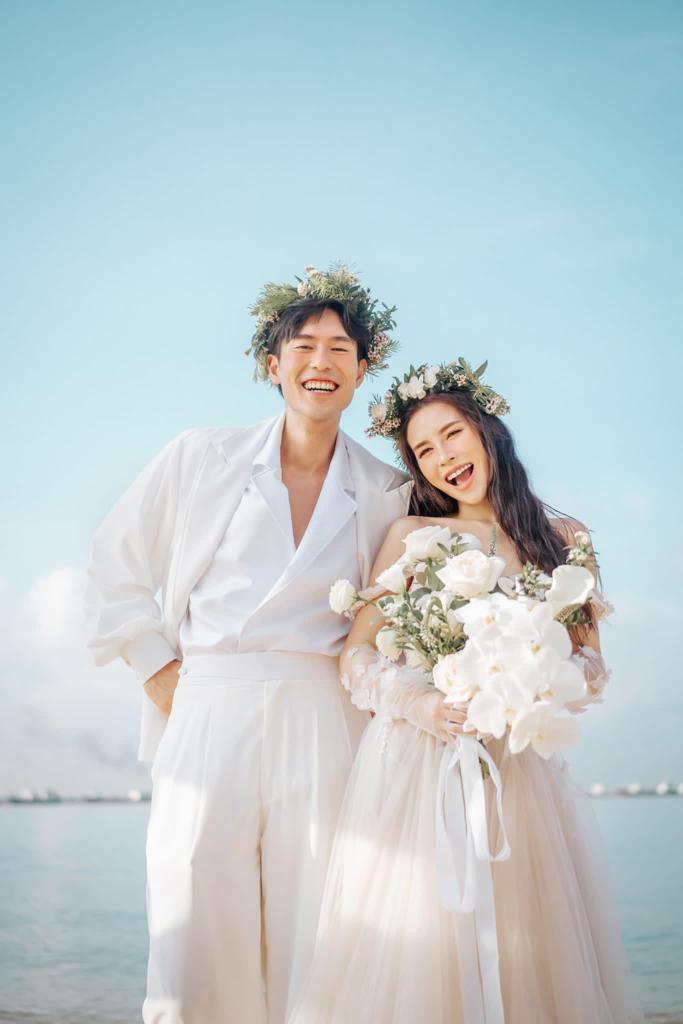 The couple is currently staying at a rented two-bedroom condo apartment while they wait until their S$600,000 BTO flat in Boon Keng is ready in 2023.
Congratulated by Desmond Tan
One of the many commenters who congratulated Seah was fellow Mediacorp actor Desmond Tan: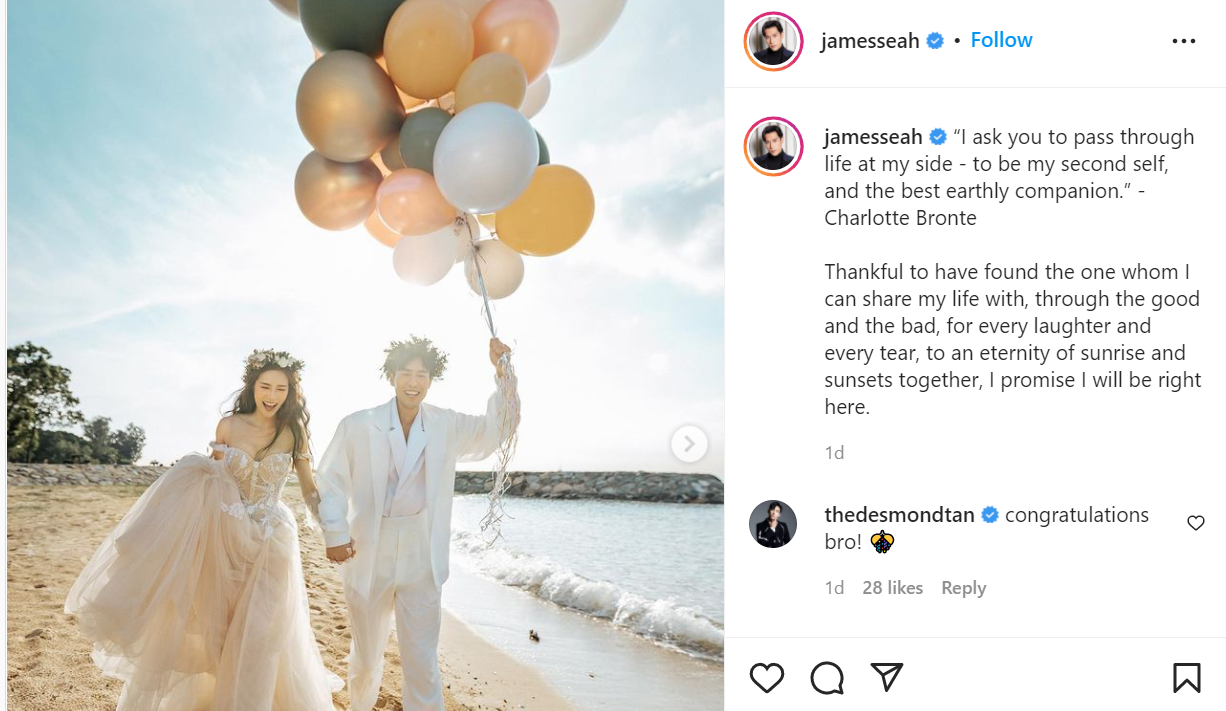 Just one week earlier, Tan himself had announced that he was getting married to his university sweetheart.
Quoting the bible in his caption, he said: "I have found the one whom my soul loves Solomon 3:4."
---
Advertisements
---
View this post on Instagram
Nothing is known about Tan's partner as he has never revealed the woman's identity, but reports say that they've been dating for 12 years, and likely met at the National University of Singapore. Tan had graduated from there in 2011.
Last month, Rebecca Lim announced that she, too, was getting hitched to a mystery man. That mystery man was later revealed to be a 35-year-old Singaporean who works in corporate branding.
View this post on Instagram
Who's next?
Read Also:
Featured Image: YouTube (Nicole Chang Min)
---
Advertisements
---
---
Singapore will be hosting Dota 2's The International this year. Here's why it's such a big issue: