---
Advertisements

---
You know a university has problems when you're not surprised to see its name linked to yet another case of sexual misconduct.
Ever since the Monica Baey incident, more and more cases of sexual harassment and abuse perpetrated by NUS students have cropped up, sparking outrage amongst female NUS students and residents.
Netizens slammed the university for letting many of these perpetrators off with nothing but a light slap on the wrist, because it only emboldened other abusers.
Most of these sexual deviants were students who violated other students. Now, however, even one of the university's teachers is at it.
Everything About the Dismissal of an NUS Lecturer Due to Sexual Misconduct Against 2 Students
A Tembusu College teacher has been fired by NUS after he was accused of sexual misconduct, according to The Straits Times.
For those who don't know, Tembusu College is one of four residential colleges in University Town. It's also an extension of the main NUS campus at Kent Ridge.
The man, Dr Jeremy Fernando, who was a fellow at Tembusu College, was dismissed by NUS after they received two complaints of sexual misconduct against him.
The university conducted a probe and concluded that he had "behaved inappropriately as a teaching staff".
"An internal investigation was carried out and Dr Fernando's conduct was found to have fallen short of the standards of professionalism that the university expects of a teaching staff. Based on the findings of the internal investigation, Dr Fernando, a non-residential teaching staff, was dismissed by the university," an NUS spokesman said.
Made Non-consensual Sexual Advances
The two victims, who are undergraduate students, provided details to ST of their revolting encounters with Fernando.
The first victim said that Fernando had been making non-consensual sexual advances towards her since Oct 2019, and only stopped at the start of the circuit breaker.
---
Advertisements

---
Throughout these months, his advances towards her became increasingly intense and frequent.
She claimed that the lecturer kissed and groped her without consent, and even performed oral sex while she was drunk.
Fernando also allegedly sent many gifts to the victim's house even though she asked him to stop.
"He pressured me into various sexual acts and discouraged me from telling my friends," the victim said.
The second victim said Fernando first approached her during online classes and privately messaged her on Zoom.
A week later, they met another male student for drinks at a restaurant, and went back to her apartment.
While they were there, Fernando allegedly tried touching her and kissed her when the male student was in the bathroom.
When she pulled away from him, he told her not to tell anyone, because he would lose his job if word got out.
Maybe try not forcing yourself on girls if you don't want to get fired?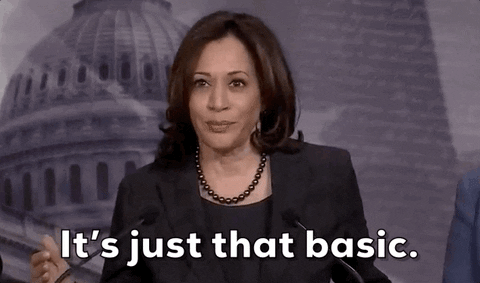 Victims Disappointed With Lack of Communication From NUS
Both victims did not lodge a police report, but reported the matter to NUS instead, as they didn't want others to go through the same thing.
---
Advertisements

---
They acknowledged that their report likely led to Fernando's sacking, but said they were disappointed with NUS' lack of communication.
They were also displeased with the university's statement of clarification to their students, as it only surfaced on social media some two weeks later.
According to one Tembusu College alumnus, the university also "avoided answering the victims' requests head-on".
Once again, it's not just the sexual misconduct committed by an NUS affiliate that we're talking about, but the way the university has responded to the case.
And what does that say?

How much cash are you getting in December 2023 from the Government? Here are the facts simplified for you:
Read Also: