---
Advertisements

---
At times, being a celebrity can be…weird.
People who you've never met seem to know almost everything about you, and some of them will even stalk you if their fanaticism is a little too passionate.
And thanks to social media, netizens also have the power to bring your misdeeds to light in an attempt to punish you. This is arguably a good thing, as it prevents powerful people from getting away with wrongdoing.
In this instance, however, the celebrity was not accused of wrongdoing or stalked. Instead, they were… uh… well we don't really know how to put it.
Netizen Addresses Puzzling Posts to JJ Lin
In the past week, JJ Lin has been the subject of some rather strange and cryptic posts on Twitter and Weibo.
One of these messages to Lin came from the Twitter user @Love_peace2022_ in response to one of his tweets.
@JJ_Lin
jj,請問你本人有收到我聽過你的親友,在這一個月裡,每天幫我轉達給你的將近上百條信息嗎?🥺嗯…等了快一個月了,只有冒昧的在這裡詢問你了,如果你有收到,請親自聯絡我喔!謝謝🙏

— Love_joy and peace (@Love_peace2022_) December 21, 2021
The user asks Lin if he has received "nearly a hundred messages" which the user's family and friends have supposedly asked to forward to the singer.
"I've been waiting for almost a month, and I have no choice but to ask you here. If you have received it, please contact me in person! Thanks," the user wrote.
In another post, an equally puzzling message was addressed to Lin:
"After waiting for 30 days, we know that time is precious and we should treasure it. But I am very tired and beginning to wonder why I have to come here to contact someone."
---
Advertisements

---
The mystery user seems to be waiting for Lin to do or say something, as evident in a Weibo post yesterday:
"Today, I just want to express that I still believe in you while I work hard to withstand all the pressure and fear," they said.
"I am waiting for you."
*shivers*
Join our Telegram channel for more entertaining and informative articles at https://t.me/goodyfeedsg or download the Goody Feed app here: https://goodyfeed.com/app/
In another Weibo post, the user shared screenshots of what they claim was a text conversation with the Mandopop star. In the conversation, the user tells Lin to cheer up and take care of himself.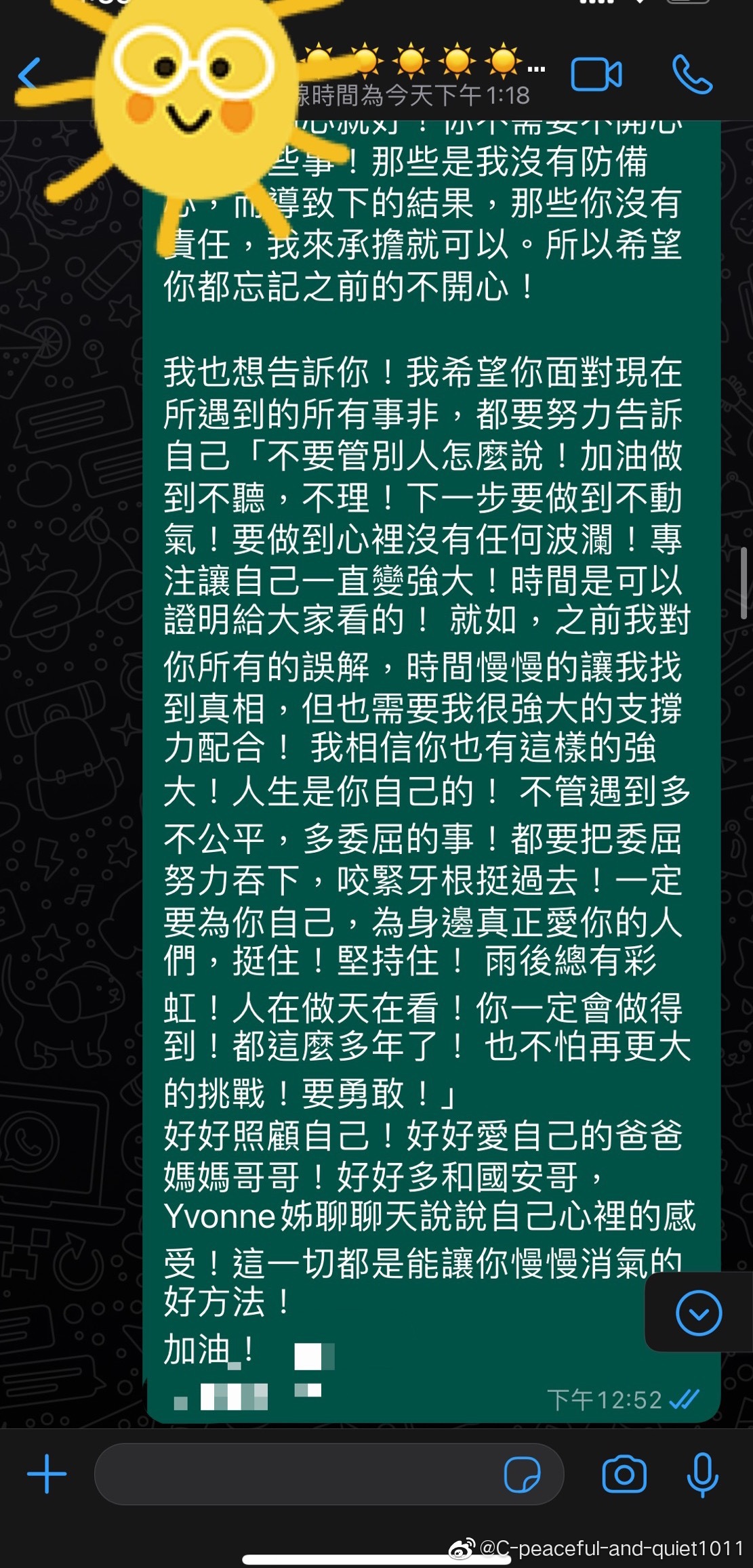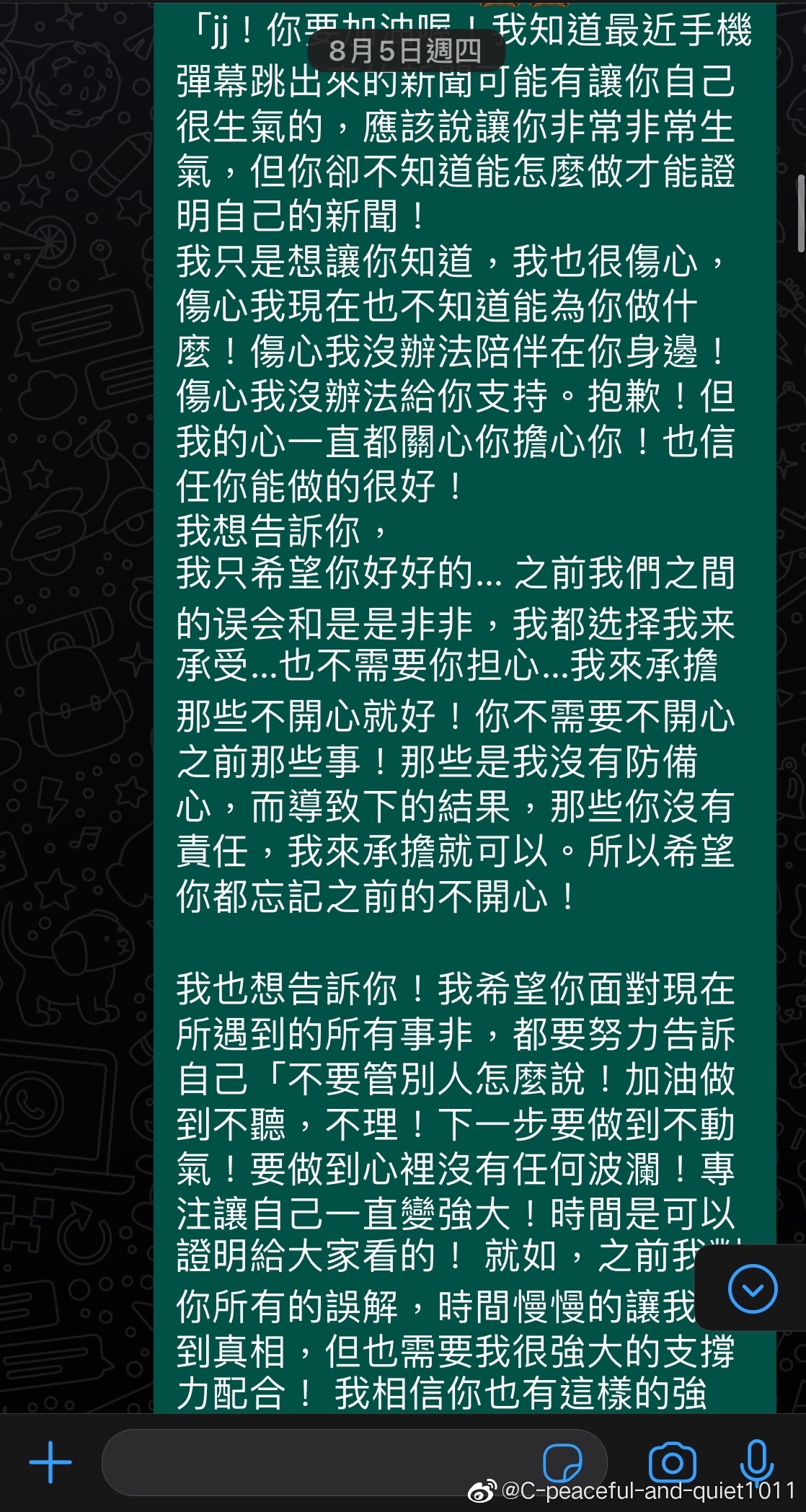 Lin Responds
Though no actual allegation was made against Lin, the 40-year-old issued a statement in response to the ambiguous posts via his work studio, JFJ Productions.
"We do not respond to those with ulterior motives in spreading rumours. We do not want to waste public resources because of the behaviour of a few trouble-makers. It does not mean that the rumours are true," the statement said.
The statement noted that some news outlets had written about the posts without verifying them, which they found "extremely irresponsible".
It invited netizens with evidence of wrongdoing on Lin's part to make a police report, calling the insinuations "untrue and baseless".
As for what exactly those insinuations or allegations are, no one knows.
---
Advertisements

---
View this post on Instagram
The rambling posts, which are in Chinese, can be found here and here. 
Read Also:
Featured Image: Facebook (林俊傑 JJ Lin)

Here's why a 4-day workweek might finally really be possible in Singapore soon:
Read Also: