---
Advertisements

---
Last Updated on 2022-11-28 , 12:26 pm
Asia's largest dog water park? Singapore's biggest and newest padel tennis court? Singapore's only outdoor heated pool for babies?
Sign me up!
Here's what you can expect at Jurong Play Grounds (JPG), a 355,000 square feet area beside IMM that launches on 3 December.
View this post on Instagram
Space for Recreational and Communal Activities
Dubbed "Singapore's lifestyle precinct in the west for families and pets", JPG is a mere 15 minutes walk from Jurong East MRT.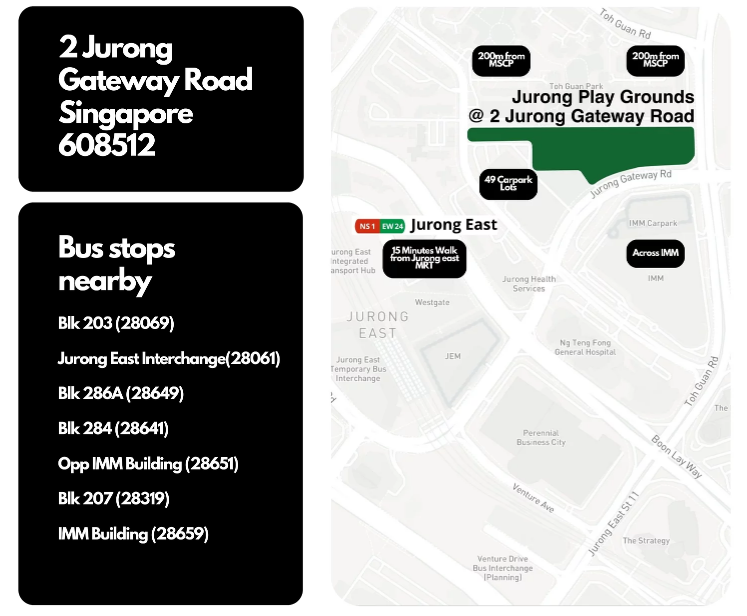 It takes up 355,000 square feet of previously unused open fields and can hold events of up to 10,000 people.
JPG features many family-centric activities, like Uncle Ringo's funfair and carnival and Happy Fish Swim School for babies and toddlers. Get your heart pumping with SingPadel, or bring your dogs out for a run in the public dog run or Wag and Wild's dog water park.
If your furballs are messy after playtime, bring them to Urban Paws' grooming and staycation facility. In the meantime, enjoy strolling through the community garden, butterfly garden, and fish-feeding pond.
Browse through the Weekenders Market held every second weekend of the month too!
If you're interested in renting a plot at the community garden or a stall at the Weekenders Market, you can also do that starting from $500 a month and $120 per weekend respectively.
---
Advertisements

---
JPG will also add more family and pet-friendly activities in the future, like semi-regular food trucks, outdoor movie screenings, and live music acts.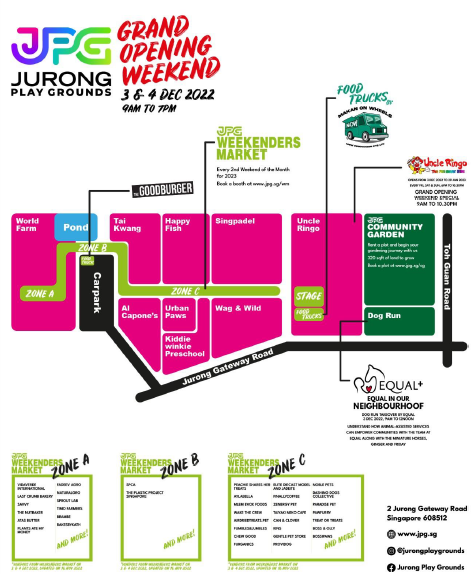 Sounds intriguing? Scroll further to read more details about the features that piqued your interest, because this might sound like Yishun's ORTO…it's actually better.
Fun with Uncle Ringo
Yes, Uncle Ringo exists outside of pasar malams, and it is ready to welcome you at JPG.
With many exciting carnival rides and old-fashioned games, Uncle Ringo will surely bring lots of fun to the entire family.
This carnival at JPG will feature a specially designed Jurassic Park enclosure. With its realistic animatronic dinosaurs, this is going to be the kids' new favourite spot.
Uncle Ringo's operates at JPG on Fridays to Sundays, eves of and public holidays, from 5:30pm to 10:30pm.
Wag & Wild: Dog Version of Uncle Ringo's
Sure, the kids will have their fill of fun at Uncle Ringo's. But what about your furkids?
Wag and Wild at JPG is Asia's largest dog water park, at over 19,000 square feet. If you're looking for an exciting outdoor experience for your pets and yourselves, this is the place to go.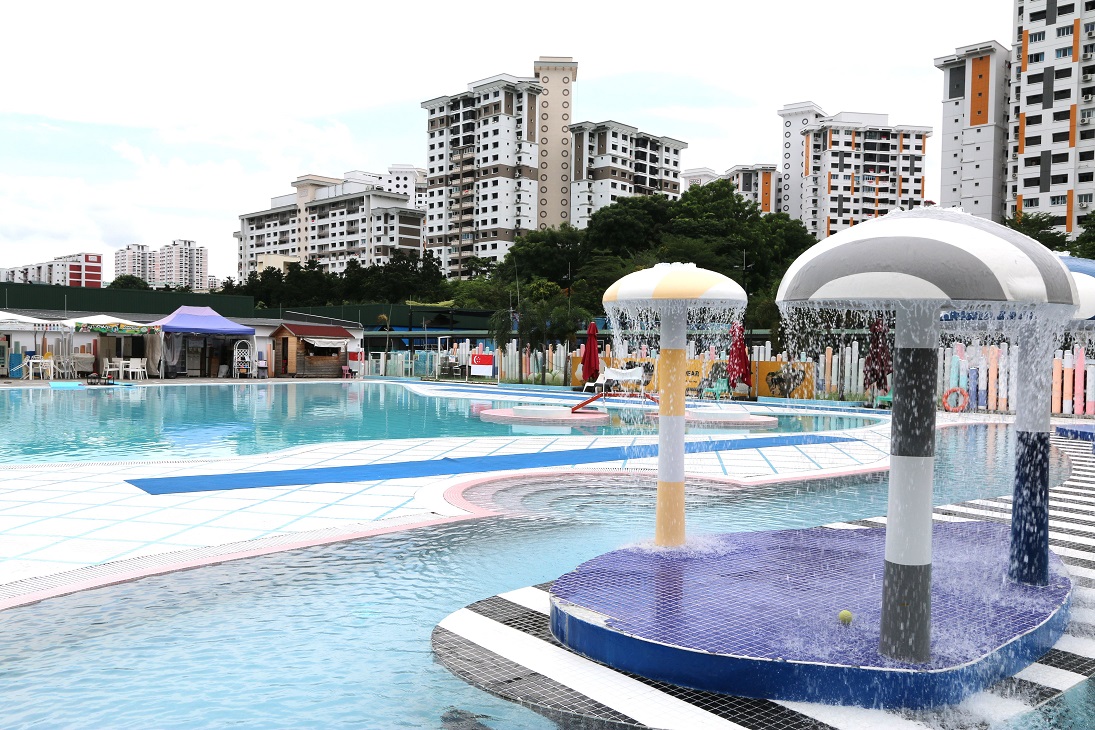 Clean Up at Urban Paws
A holistic pet care facility, Urban Paws offers daycare, staycation, and regular and post-swim grooming sessions. Perfect to treat your pet to after a good play session at Wag and Wild.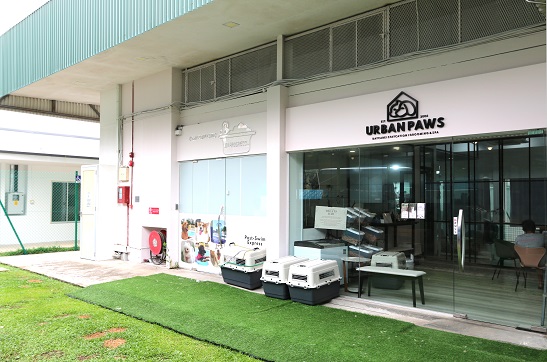 Happy Fish Swim School with Heated Pools
Happy Fish Swim School is a popular children's swim school, well-known for their cleanliness, comfort, hygiene and safety. This facility boasts specially in-house designed pools, with dedicated water sanitisation and filtration systems.
---
Advertisements

---
Additionally, it is the only swim school with indoor and outdoor heated pools. These big pools guarantee an extensive and immersive swimming experience for your infants and toddlers, with many rest areas for parents as well.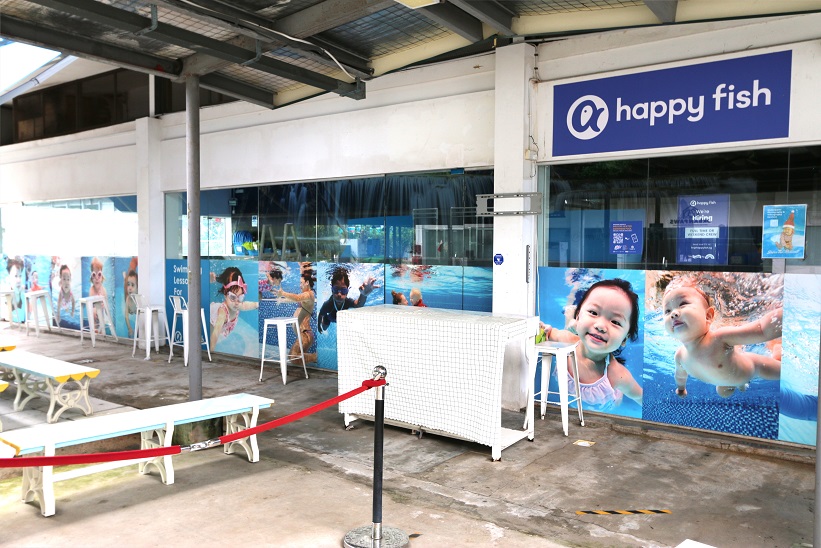 Work Out with SingPadel
Have you ever heard of padel tennis?
It is the fastest-growing game in Europe, and will probably be the new craze in Singapore in the next few years.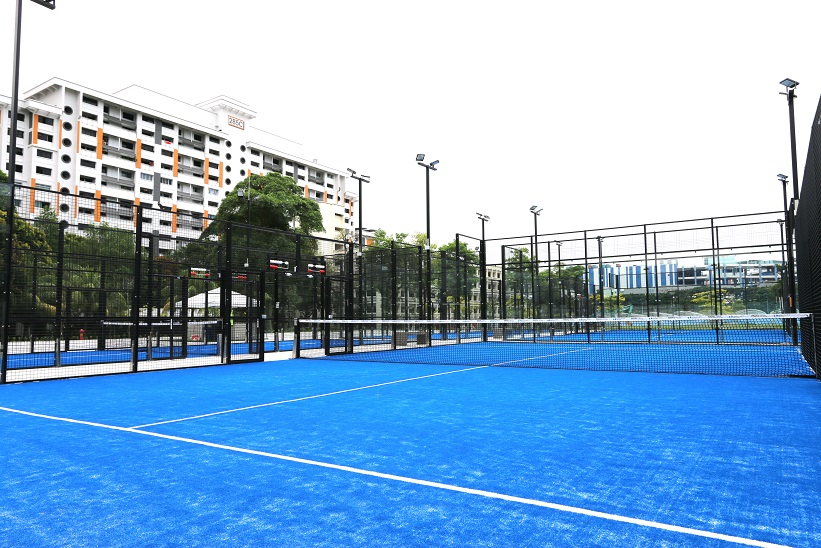 You could be a #trendsetter and start learning and playing the game at the largest padel tennis facility in Singapore, managed by SingPadel.
Kiddiewinkie Schoolhouse
If you want to give your children an atas preschool experience, JPG offers Kiddiewinkie Schoolhouse, a "premium preschool brand" that provides preschool and kindergarten services.
They adopt an inquiry-based approach toward education and incorporate play into school. At JPG, they also offer one of the largest natural play areas for your children.
---
Advertisements

---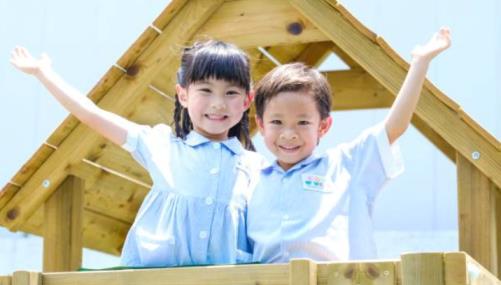 Join our Telegram channel for more entertaining and informative articles at https://t.me/goodyfeedsg or download the Goody Feed app here: https://goodyfeed.com/app/ 
JPG Community Garden 
This garden is open to all members of the public to rent a plot. If you have a bountiful harvest, you could rent a booth at the Weekenders Market to sell your surplus produce.
The Garden will be outfitted with round-the-clock surveillance cameras to protect your plants and crops, and will also have a two-metre tall mesh fence around the greenhouses. Individual lockable gate access to each plot is available as well.
A single plot of 320 square feet costs $500 + GST per month, while a double plot of 640 square feet costs $900 + GST per month.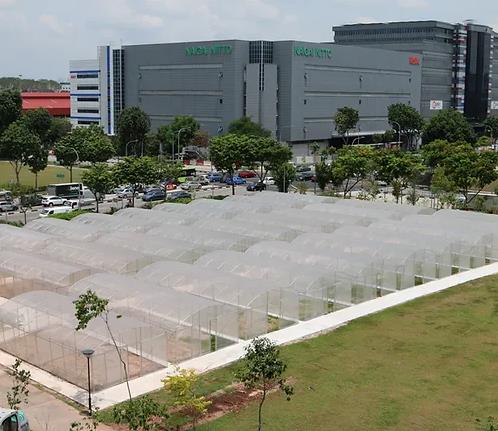 Tai Kwang Garden for Creative Home Designs
Tai Kwang Garden fuses state-of-the-art technology and the latest design trends to create super-cool landscapes and water features. They design not just for commercial spaces, but for residential ones too.
They provide visitors with a wide range of landscaping resources so that your home design can be the most creative of them all.
---
Advertisements

---
Garden with World Farm
Want to rent a plot in the community garden? World Farm is a one-stop shop for all your gardening needs.
With the largest range of plants and products at pocket-friendly prices, World Farm also helps visitors learn about the wide variety of indoor and outdoor plants available and how to care for them.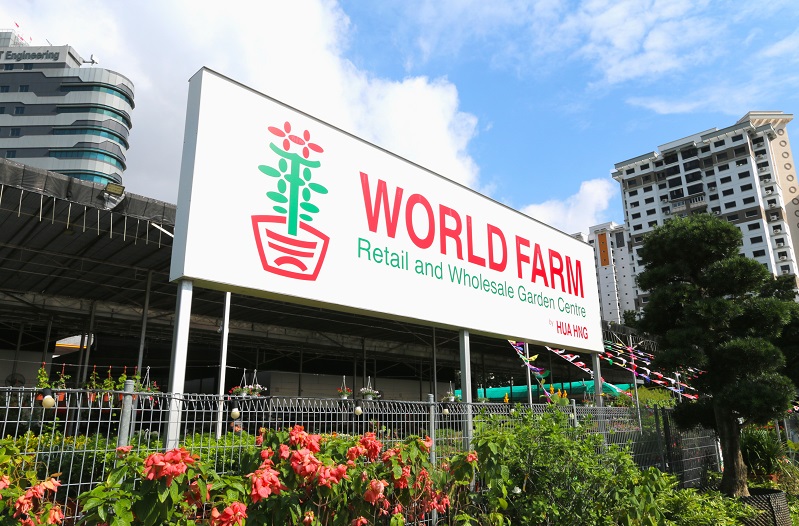 Noms at Al Capone's, MOW
Hungry after so many activities? Al Capone's got your back.
Well-known for their affordable range of Italian fusion food, they also provide kid-friendly dishes. This branch also serves a great brunch menu and speciality coffee.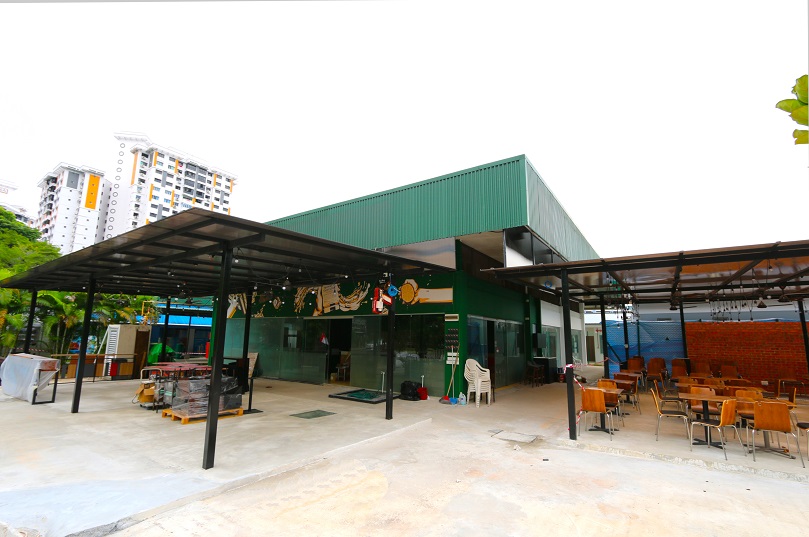 What's more, Al Capone's JPG branch is its first pet-friendly outlet! It not only had a dedicated alfresco doggie dining area but even a specially-designed gourmet menu for the dogs.
Alternatively, grab a bite at Makan on Wheels, or MOW! They create positive and fun events for all ages, all in the best food wagon in Singapore.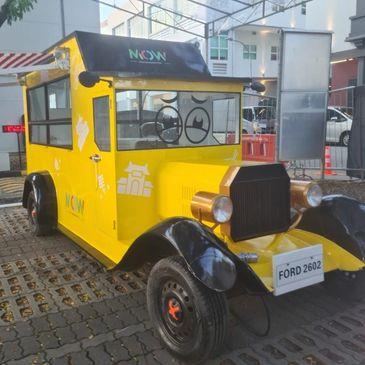 Weekenders Market
It is a combination of a Farmers' Market and a Makers' Market. It'll feature artisanal arts and crafts, local produce from the Community Garden, pet products and more.
It'll take place every second weekend of the month, and is a pet-friendly event too. Here are the upcoming market dates and themes:
---
Advertisements

---
3-4 December 2022: social giving theme
13-14 January 2023: festive theme
11-12 February 2023: love theme
11-12 March 2023: summer holidays theme
It aims to shine a light on smaller local brands or home-based businesses. If that sounds like you, you could rent a 1.5m by 1.5m booth at $120 + GST, or a bigger 3m by 3m booth at $280 + GST. Email [email protected], or call +65 8056 4638.
Featured Image: Jurong Play Grounds

Worker's Party just agree with PAP on something, but there's another reason why they did that. Watch this to the end and you'll understand:
Read Also: