Decathlon is the place for sports enthusiasts to gather at to look for affordable sports equipment.
On 29 Apr, however, the Decathlon located at Kallang was a gathering spot for a different group of enthusiasts: Automotive enthusiasts.
Everything About the Large Car Meet in Kallang That Had TP on High Alert
On 29 Apr 2022, a massive crowd gathered at the carpark outside Decathlon Kallang.
Singapore Facebook page Singapore Incidents published a video compiling posts from TikTok about the car exhibition outside Decathlon Sports Lab.
From the video, many flashy sports cars could be seen, including a Hello-Kitty-styled Mini Cooper, a Red Ferrari 488 Special, and a slick black Nissan GTR.
Add the Tokyo Drift soundtrack to it and you'll get a sleek-looking lineup rarely seen in Singapore.
Check out the video below to see what we mean:
However, it seems like the event wasn't without its hiccups as the traffic police allegedly had to take action before the event ended.
Law Enforcement Had To Take Action
If you've watched the video published by Singapore Incidents above, you'd have spotted Traffic Police officers on standby at the event.
According to the organiser, Basement 1, the event was approved by the police to continue.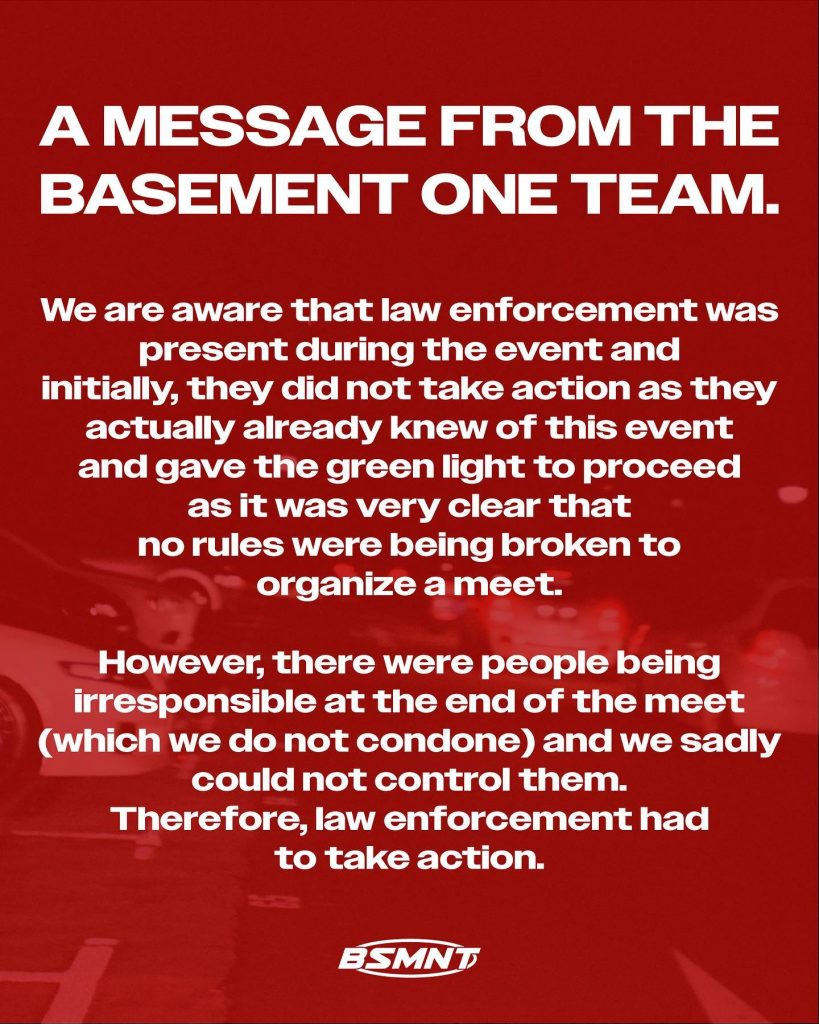 However, nearer to the end of the event, the police had to take enforcement actions as there were people who were "being irresponsible at the end of the meet".
The organiser went on to clarify that they were unable to "control" these people.
It was also added that every individual who attends its events understands that there is a consequence to irresponsible behaviour, and errant attendees would have to take ownership of their actions.
When Basement 1 advertised the event on Facebook previously, they had urged attendees to be responsible.
---
Advertisements
---
This included:
Not blocking traffic going in and out of Kallang carpark
To be considerate to diners at food chains in the area
Don't be reckless or do anything illegal
Nonetheless, the organiser thanked law enforcement officers who were on the scene to carry out their jobs.
You can read their Facebook post in full below:
Read Also:
Feature Image: Facebook (Basement 1 / Singapore Incidents)
---
After two years, Japan is finally reopening for Singapore tourists, but it's not the usual reopening you'd have expected. Here's what you need to know: