This is Mr Khaw Boon Wan.
Or, as some of you might know him as, the Hui-Ge-lookalike.
Definitely can't see the resemblance there.
But what else do you know about this veteran politician other than the fact that he looks like a certain Singapore celebrity, or he's in charge of announcing fare increase?
Nothing?
That's okay because that's what we're here for.
Here are 7 facts about Khaw Boon Wan, the "Mr Fix-it" of the Singapore government that you would want to know.
1. He Started Out In The Ministry Of Health
Most of us young people-
Reader Bao: Erm, I think you should stop lying to your readers.
Okay, most of us semi-young people might know him as the HDB dude or, more recently, the transport guy.
But when Mr Khaw first came to Singapore back in 1977, he actually started in the Ministry of Health.
In fact, most of the hospitals in Singapore have his touches all over them.
He was the first CEO of National University Hospital (NUH) and had worked at KK Women & Children's Hospital and the Singapore General Hospital (SGH).
2. You Can Thank Him For Having Flower Shops At Hospitals
Ever got to a hospital and want to get a gift for someone at the very last minute? Then you heave a sigh of relief when you see that flower shop still open at the ground floor.
Well, you can thank Mr Khaw and his 'team of rebels' for the concept.
According to his message in the book 24/7, Mr Khaw, the first CEO of NUH, revealed that when he was told to set up a hospital at Kent Ridge, he gathered a "team of rebels" to work on it together.
These people, he had written, are those who have seen the status quo and hated it.
They placed shops in the hospitals to make it "less hospital-like and scary", opt for more day surgeries and did more things that people at that time couldn't have imagined but became the norm today.
You can read the very interesting article here.
3. It Was Mr Goh Chok Tong Who Got Him Into Politics
From 1992 to 1995, Mr Khaw was the Principal Private Secretary to Mr Goh Chok Tong.
---
Goody Feed YouTube Channel
Do you know that the GST Voucher Scheme is used to make sure that your boss pays GST? Watch this video and you'd know why your boss hates it!:
---
According to a Straits Times report, it was Goh Chok Tong who convinced him into standing in the elections as a PAP candidate in 2001.
He contested in Tanjong Pagar GRC and was successfully elected into parliament.
---
Advertisements
---
4. A Combination Of Lawrence Wong And Gan Kim Yong
In a previous article, we said that Mr Khaw Boon Wan is a combination of Lawrence Wong and Gan Kim Yong.
Two years after being elected, he officially became the acting Minister for Health in 2003 and became a full minister a year later.
And yes, for all you young folks out that wondering: isn't 2003 the year SARS occurred?
Back then, Mr Khaw was the Senior Minister of State for Health and played a key role in fighting the virus. In other words, he was the 2003 version of Gam Kim Yong + Lawrence Wong.
---
Advertisements
---
In fact, he's so Gam + Wong that he had been in both their positions before: he was the Minister for Health from 2003 to 2004 (Gam Kim Yong's position now) and Minister for National Development from 2011 to 2015 (Lawrence Wong's position now).
Follow us on Telegram for more informative & easy-to-read articles, or download the Goody Feed app for articles you can't find on Facebook!
5. You Can Thank Him For S'pore's Response To Covid-19
Not only did he help Singapore to get through SARS as the Minister of Health, but he was also the one to put in place processes and extension preparations for the next coronavirus outbreak, according to an open letter by PM Lee Hsien Loong.
When Covid-19 broke out, the Singapore government said that many of their rapid response was thanks to the lessons learnt from the SARS outbreak back in 2003, and I'm pretty sure then-Health Minister Khaw's preparation plans came into play.
6. Known As Mr Fix-It
While most of the public know him as Mr Hui Ge, people in the government knows Mr Khaw as another persona: Bob the builder  Mr Fix-it.
According to PM Lee, Mr Khaw took on the hardest tasks in the government since taking minister-ship.
---
Advertisements
---
In 2003, he handled the SARS outbreak and came out with policies to assure Singaporeans that healthcare will remain affordable.
In 2011, he took over the job of Minister of National Development (MND) at a point in time where the votes for PAP was at an all-time low, mostly contributed by the unhappiness Singaporeans have with the government's housing policies.
The problem was two-fold: housing availability and affordability.
And within the four years, he managed to reduce the time required to build BTO flats, unlinked the prices of BTO flats and flats on the resale market and increased subsidies and income ceiling to allow more young people to afford a home of their own.
Then in 2015, he took over as the Minister of Transport where public transport was breaking down every other week.
---
Advertisements
---
He instituted early-closure-late-opening for more engineering hours and revamped the entire public transport framework in Singapore.
7. He Left Like A Boss
Remember Obama, the former POTUS?
Here's how he left on his final speech.
#LikeaBoss
---
Advertisements
---
Well, while Transport Minister Khaw didn't exactly drop a mic, he did leave like a boss with this image:
Along with this caption:
Ten years after my heart bypass, it's time to say farewell and disembark at the next station, confident that the next crew will take #Singapore to newer height. I travel light, but I shall disembark, fully laden with friendship and great memories!
Reader Bao: #NowThatsWhatICallAPun
He also had this caption on that particular image:
Bidding farewell to 42 years of public service! It's been an eventful journey. See you all on trains and buses!
42 years of public service, 20 of them as head honchos.
---
Advertisements
---
Now, that's what young people call flexing.
Although I'm pretty sure we won't see him on trains and buses since he doesn't have a reason to take them now. #JustSaying
To stay in the loop about news in Singapore, you might want to subscribe to our YouTube channel whereby we'd update you about what's happening here daily:
This Singapore love story set in the 90s shows you why you should never wait for tomorrow. Watch it without crying: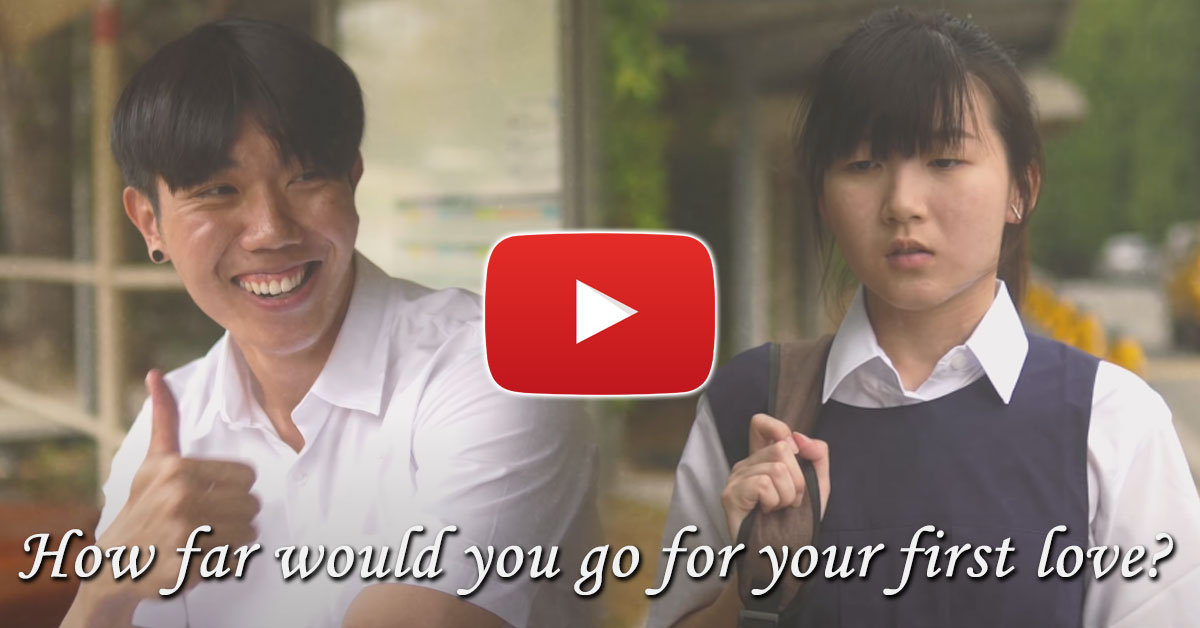 ---
Advertisements
---
Enjoyed this article because it's both informative and entertaining? If so, you should download the Goody Feed app so that you won't miss out on any articles, as there are app-exclusive contents as well! Also, join our Telegram channel if you use Telegram often!
---
Advertisements
---
Latest & Popular Articles You Must Not Miss:
---
Advertisements
---
---
Advertisements
---
Our Most Popular Videos You Must Not Miss:
---
Advertisements
---
This Singapore love story set in the 90s shows you why you should never wait for tomorrow. Watch it without crying: