---
Advertisements

---
Kopitiam has just announced that they will deploy digital buddies to help smooth the transition from cards to the FairPrice app.
In case you missed it, the Kopitiam card will be phased out after 30 June 2023. So even if you have a Kopitiam card with $288 value, it'll be worthless after the June ends.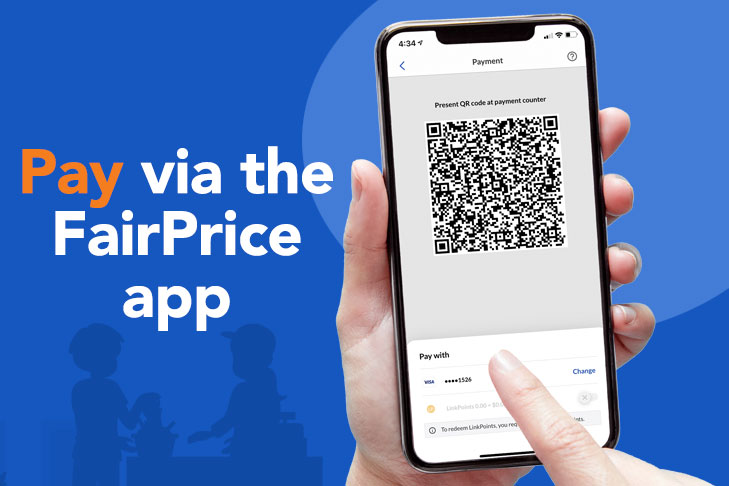 Seeing that the large user base of such cards is part of the older generation, it's a good move on Kopitiam's part to help such users with difficulties using the app.
And no, this is not one of those suspicious online articles your auntie sends inside the group chat every morning spreading fake news.
The Massive Kopitiam Initiative 
Cardholders would be able to transfer stored value to the Fairprice app in Linkpoints at all outlets with self-service top-up kiosks, and cash refunds would be available at 15 outlets islandwide.

Top-ups to physical cards would end on 1 March, but users would be able to continue using the card to pay for food and drink in Kopitiam outlets until the end of June. 
And for those sniffing out a good deal, Kopitiam is providing an additional benefit of offsetting food and drinks with Linkpoints (100 points = S$1) in addition to the existing 10% discount for customers paying with the Fairprice app at participating Kopitiam outlets.
The FairPrice Group was established in 2019 and it comprises four social enterprises–Foodfare, FairPrice, Kopitiam and NTUC Link. It reminds customers that they have up to four months to use or transition their stored value in their cards to the FairPrice app.
This is to avoid long queues and overcrowding; however, knowing the "kiasu-ness" of Singaporeans, the queue would be all the way to Johor Bahru.
Digital Buddies
FairPrice Group would be deploying more than 80 digital buddies at more than 15 of their high-traffic outlets islandwide from 1 March, who would be helping out at booths to facilitate cash refunds. 
For March to June, these digital buddies would be onsite to help Kopitiam customers, especially those of the older generation. They would assist in downloading the app as well as aid them in starting to benefit from the Linkpoints to offset their purchases at Kopitiam. Every 100 Linkpoints is equivalent to $1.
Adding on to that, digital buddies would also be there to aid the transfer of stored value in their physical cards to Linkpoints at self-service top-up kiosks. 
As more families dine out during the weekends, digital buddies would also be onsite every weekend from 10 am to 8 pm.

Food court managers and supervisors have also been trained to look out for the elderly and address customer queries and concerns. 
Efforts to Go Digital 
Due to a large portion of their cardholders being elderly, Kopitiam is making a concerted effort to facilitate the transition from physical cards to the FairPrice app. Such efforts include:
bilingual posters, printed and displayed at all outlets

leaflets in four major languages (Malay, Tamil, Chinese, English) 

instructional videos and leaflets with step-by-step guides on how to download and use the FairPrice app will be played at selected Kopitiam stores

instructional videos can be viewed on the 

Kopitiam website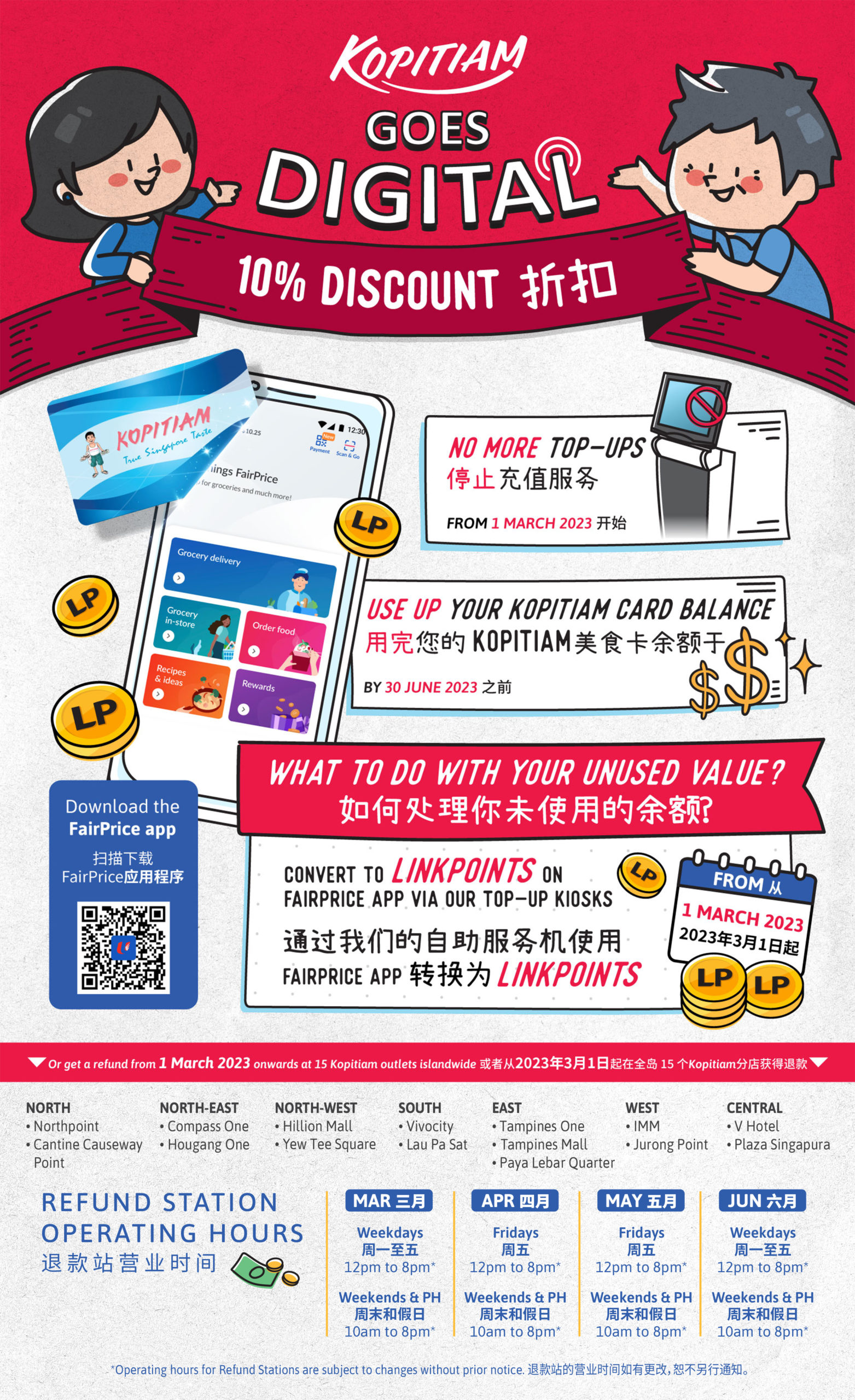 Exceptions
Exceptions may be made for the elderly who are unable to move onto the app. From 1 March, the elderly who are part of the Pioneer generation or the Merdeka generation can continue to enjoy the 10% discount by flashing their PG/MG card at participating outlets. This extends to those on the ComCare assistance scheme as well. 
Digital Training
FairPrice Group has been training and helping the elderly use various technologies over the years, teaming up with various partners like Retired and Senior Volunteer Programme (RSVP Singapore) to train and aid seniors to be digitally literate. 
Though the elderly may not learn what "LOL" is or "L Bozo" means, it is still heartwarming to see that there are organisations out there that are making an effort to help out the older generation. 

Fresh grads, you don't need any experience to earn up to $4,200 with this "secret":
Read Also: