---
Advertisements

---
The capitalists are truly out of control.
On 13 June, a photo of a flamboyant yellow Lamborghini Gallardo convertible was shared by Facebook user Xiao Bawang, attracting widespread attention not simply for the fact that people are starving while others drive million-dollar supercars, but also because… there is a one-wheel bicycle mounted on its windscreen. 
Don't believe me? Check out this Facebook post (with a witty "Father's Day promotion" and a very fascinating comment section) below:
Nope, it didn't crash into the glass, or the owner will have to spend a tiny bit more of their million-dollar fortune on repairs. How tragic.
Apparently, the bicycle was mounted with purpose-designed suction cups that allow the biker to remove the front wheel and carry the rest of the bicycle with ease. 
However, such mounting equipment is typically designed for use on the car roof, because mounting a bike right in front of your viewscreen turns it into a… well, no-view-screen.
This obvious issue was pointed out by no shortage of netizens, some of whom called for the car to be confiscated out of the risk it poses to other road users. And the driver themselves, obviously. 
The Road Traffic (Motor Vehicles, Construction and Use) Rules, according to Mothership, demand that "glass and any transparent material fitted to a motor vehicle shall be maintained in such condition that it does not obscure the vision of the driver while the vehicle is being driven on a road."
So, even as installing roof racks on vehicles is not something that needs approval from the Land Transport Authority (LTA), the driver could potentially get in trouble. 
What's gonna happen? That they receive a fine? How tragic for their million-dollar bank account.
Apparently, this is necessary thanks to the Lamborghini's fabric roof, which is not compatible with suction cups. The spoiler the car is fitted with also means that attaching the bicycle to the rear is not possible.
Ultra-rich convertible-owner problems, I guess. 
The comments section point out that the driver could have engaged a transport service for the bicycle, though it was similarly brand-name and would have been too expensive to be entrusted to a stranger. 
Some also believe that, if the driver can afford a Lamborghini, they can afford another car to transport bicycles. Hitting back, someone raised an explanation: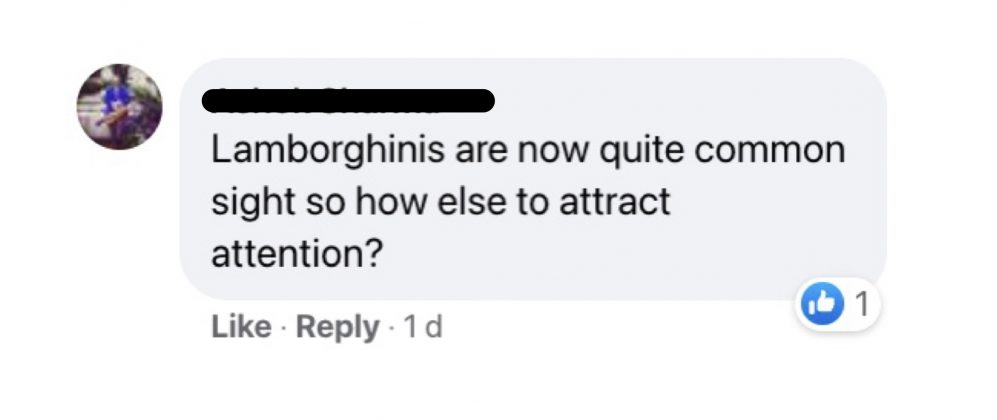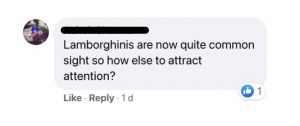 That's all fine and good, just don't attract the attention of the traffic police. Or insurance companies. 
Feature Image: Facebook (ROADS.sg)

Fresh grads, you don't need any experience to earn up to $4,200 with this "secret":
Read Also: