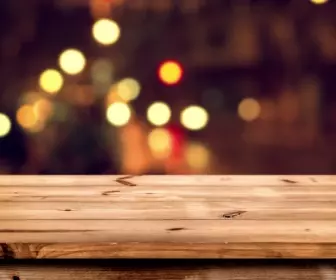 Last year, after PAP's performance in the General Elections fell short of expectations, Mr Lawrence Wong said the party has to work harder to appeal to young voters.
"The issues they care about are different from the older generation and the older Singaporeans, and they also look at existing issues differently. So we need to build trust and a new social compact with younger Singaporeans," he said.
This can be done by speaking to them to learn their concerns, but there's a simpler way to reach the hearts of youths these days: make a TikTok account.
---
Advertisements

---
Lawrence Wong Has a TikTok Account & 1 of His Videos Just Went Viral
Mr Wong has a lot on his plate at the moment, what with his COVID-19 task force and future post in the Finance Ministry, but he's also uploading videos on his TikTok account.
Netizens recently discovered that the 48-year-old has an account on the platform after his latest video went viral.
In the video, Mr Wong breaks with convention and doesn't engage in any singing or dance challenges.
Instead, he simply plays a game with a student.
---
Advertisements

---
As you know, our education ministry is still headed by Minister Wong, who oversees education from Primary 1 to tertiary institutions.
Here, however, Mr Wong and a student put away the books and seriousness to have a game of Jenga.
In the video, Mr Wong expertly pulls out a block from the right of the flimsy Jenga tower. The tower wobbles for a bit but then steadies as Mr Wong places the block on top.
"Best game of Jenga!", the caption in the video read.
The video has been viewed over 54,000 times at the time of writing.
Learned Land Art From Primary School Students
Mr Wong currently has three videos on his TikTok account.
In the first, posted in March, the Marsiling-Yew Tee MP wished residents a happy Mid-Autumn Festival, lamenting the fact that we can't celebrate the occasion as we usually would due to the pandemic.
---
Advertisements

---
In the second, Mr Wong can be seen in a classroom with two young primary school students. According to Mr Wong, the two girls were teaching him how to make land art.
The 48-year-old currently has 883 followers and a total of over 60,000 views.
He's not the only politician to go viral on the platform, however.
Dr Tan Cheng Bock's Viral Dance Video on TikTok
Last December, the Progress Singapore Party released a series of Christmas-themed videos. Their first video, featuring Dr Tan, has been watched over 26,000 times.
---
Advertisements

---
In the video, Dr Tan dances in his garden to Jason Derulo's Savage Love.
The challenge seems to be to dance in time with the music, and although Dr Tan falters here and there, he does a mighty good job for an 80-year-old.
With Dr Tan and Mr Wong on TikTok, don't be surprised if you see PM Lee in a pink shirt on the platform dancing to a song or playing a game of Monopoly.
To understand why people could be so addicted to TikTok, watch this video to the end and you'll understand:
---
Advertisements

---
Featured Image: TikTok (lawrencestwong)