When I was young, my mum used to tell me this:
"Hell hath no fury like a woman scorned. Beware, my bimbotic son."
And naturally, I listened to her.
But now that I'm all grown up… I feel like my mum might not've been entirely right. Now do not be mistaken; she's undoubtedly a great woman. But even so, nobody's perfect, and I feel like my mum's classic phrase could be slightly tweaked to reflect the truth of today's society.
Something like this, actually.
"Hell hath no fury like a woman scorned, or a jealous maid."
For as this article serves to remind us…
The latter could be even more potent than the former.
According to CNA, a domestic worker from Indonesia had mixed detergent into milk powder meant for a three-month-old infant.
Apparently, it was to get her fellow maid, who hails from Myanmar, into trouble as part of her "personal vendetta".
Maid Tried To Poison Baby By Detergent With Milk; Was Jealous Of Other Maid's Workload
Our story started on 6 September 2018.
Having worked for the infant's uncle for three-and-a-half years by that point, the accused maid was reportedly jealous of the other maid in the household, who was employed by the victim's parents.
According to reports, she had to do all the household chores, while the other maid merely needed to take care of the baby.
This soon gave rise to jealousy, which paved the way for her actions later on that day.
On 6 September 2018, she took a milk powder scoop from a kitchen cabinet and hid in on top of a refrigerator, making sure that she wasn't spotted.
After finishing her ironing, the maid then retrieved the scoop from the top of the fridge and headed to the master bedroom toilet, where she filled the scoop up to three-quarters full with two types of detergent powder.
She then poured this into a tin of Karihome Goat Milk Infant Formula and mixed it in with the scoop. Aware that the milk powder was exclusive to the baby girl in the house, she then threw the scoop away.
Had her plan proceeded as she intended, her fellow maid would've fed the contaminated mixture to the baby girl, who was only around three months old at the time.
But Things Didn't Quite Work Out As She Expected
Situational awareness is a really vital asset to own in life.
And this article's a key exemplification of that.
---
Goody Feed YouTube Channel
A 34YO "old-virgin" S'porean was desperately looking for a boyfriend and surprisingly, she really found one online. But the intentions of the man will make you cry. Prepare tissue paper to watch this video based on real events:
---
The next day, the baby's mother made milk using the contaminated milk powder, as her child was crying.
Shaking the milk bottle to ensure that the powder had dissolved properly, she then noticed pink and black particles at the bottom.
---
Advertisements
---
Disturbed, she set aside the bottle and proceeded to make a fresh one.
This time around, however, blue particles could be seen in the bottle.
Intrigued, the mother opened the tin of milk powder and noticed a fragrant smell that's not unlike detergent powder.
Smelling a rat, she then fed her child with breast milk instead.
Thereafter, the family investigated the incident, and the mother even returned to the place she had bought the powder from. Slowly and surely, the list of suspects was then whittled down until a sole individual remained:
---
Advertisements
---
The accused.
Now I'm not exactly the best person to say it…
But that's the wrong family to have messed with, really.
Confessions Of A Jealous Maid
In court, the accused admitted that she was jealous of the 25-year-old maid, and had mixed in the detergent to create problems for her.
According to her, she was frustrated with the way work was allocated, and stated how the other maid merely needed to care for the baby while she had to do all the household chores.
---
Advertisements
---
Unhappy that she was given "more work" than other maids, the court heard that she did not wish to work for her employer anymore.
Disastrous Consequences
According to a Health Sciences Authority (HSA) report, children below the age of six who are exposed to detergents may experience the following symptoms:
Vomiting
Coughing
Choking
Irritation
Pain in the eyes
Conjunctivitis
Drowsiness
Lethargy
Also, they might suffer effects ranging from vomiting to diarrhoea, to caustic injury to their gastrointestinal tract.
All in all, the situation could've been really bad.
"But for the fortuitous intervention by the mother, the offence would have in all likelihood be completed, and an innocent child … would have been harmed," District Judge Prem Raj said in court.
---
Advertisements
---
"The victim that the accused specifically and deliberately targeted was an innocent, vulnerable and defenceless infant."
He also noted the accused's deliberate steps in the process.
"This was a planned and premeditated offence with active steps taken to avoid detection," said the judge. "So deliberate – that she filled the milk powder scoop with two different types of detergent."
He did, however, take into account the maid's early plea of guilt and her cooperation with authorities.
The 29-year-old maid was subsequently sentenced to three years' jail on Friday (20 Sep), after pleading guilty to one charge of attempted poisoning.
---
Advertisements
---
For attempted poisoning, she could've been given up to five years' jail.
This Singapore love story set in the 90s shows you why you should never wait for tomorrow. Watch it without crying: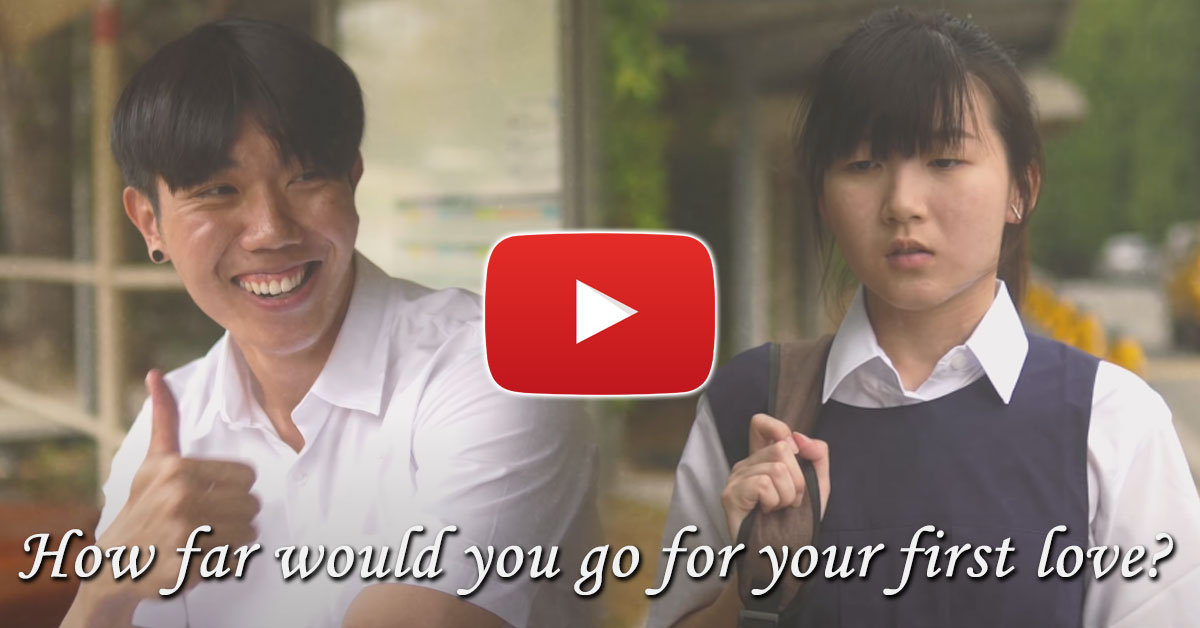 ---
Advertisements
---
Enjoyed this article because it's both informative and entertaining? If so, you should download the Goody Feed app so that you won't miss out on any articles, as there are app-exclusive contents as well! Also, join our Telegram channel if you use Telegram often!
Latest & Popular Articles You Must Not Miss:
---
Advertisements
---
---
Advertisements
---
Our Most Popular Videos You Must Not Miss:
---
Advertisements
---
This Singapore love story set in the 90s shows you why you should never wait for tomorrow. Watch it without crying: