---
Advertisements

---
On a quiet road in Sembawang, a disturbing sight unfolded. A man had wandered out to burn a string of four Singapore flags and even threw his shorts into the fire, walking home naked.
Mr Chen Yongsheng, a 40-year-old man, pleaded guilty to one count of committing mischief by intentionally destroying property, knowing that it could cause wrongful loss or damage to the public or any person, on 18 April 2023. 
Additionally, one charge of appearing nude in public was considered in the case.
District Judge Prem Raj has ordered a psychiatric assessment for Mr Chen at the Institute of Mental Health (IMH) to determine his suitability for a mandatory treatment order. 
If he is found to be suffering from certain treatable psychiatric conditions, Mr Chen will be required to undergo treatment for up to 36 months in addition to his sentence. 
He is set to be sentenced on 19 May 2023.
Too Much to Drink 
On Singapore's National Day last year, 9 August 2022, Mr Chen attended an event at a local coffee shop along Canberra Walk.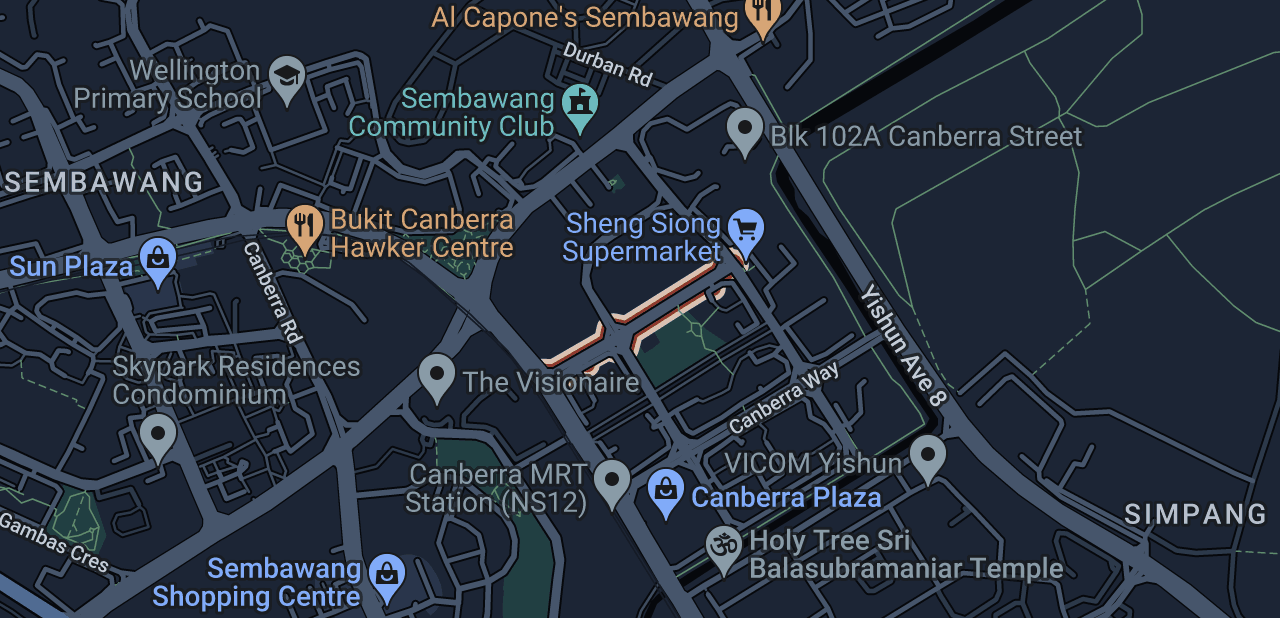 He drank heavily, consuming four to six bottles of beer and almost half a bottle of cognac from the afternoon until night, which was well above the recommended alcohol intake per day. 
For non-alcoholics, beer can contain up to 5% alcohol, while a bottle of cognac contains at least 40% alcohol as it is usually aged.
According to Health Hub, men should limit their alcohol consumption to no more than two standard drinks per day. It defines a standard alcoholic drink as a can of regular beer, half a glass of wine, or one nip of spirit.
Moreover, the National Institute on Alcohol Abuse and Alcoholism (NIAAA) states that the effects of alcohol can be felt within ten minutes of consumption. They can significantly impair motor coordination, decision-making, impulse control, and other functions.
Unfortunately, Mr Chen continued to drink the remaining cognac after the event. This worsened his condition, potentially resulting in an alcohol overdose. 
Symptoms of an alcohol overdose include confusion, difficulty staying conscious, vomiting, seizures, trouble breathing, and a slowed heart rate. 
At around 1:50 am, Mr Chen showed signs of this as he left his home topless, wearing only shorts and slippers. He still carried a beer bottle as he walked towards the road adjacent to the coffee shop.
Between 2 am and 3:38 am, Mr Chen retrieved National Day decorations, including four Singapore national flags attached to wooden poles from the coffee shop and surrounding area. 
He then set them on fire, causing the items to be destroyed. The total value of the decorations and flags was estimated at $46.60. 
CCTV footage also showed Mr Chen walking around aimlessly and sitting by the fire before removing his shorts and burning them at 3:40 am. 
He then walked home naked, and the fire eventually died out without causing further damage.
Not the First Case of Drunk Antics
Despite the absurdity of Mr Chen's behaviour, you'll be surprised to know that another Singaporean man, Mr Elson Ong, also got charged in court on 17 July 2020 for setting fire to a Singapore flag that eventually burned down seven other flags.
Like Mr Chen, Mr Ong had been out for a drink before committing his crime. Following a night out, he proceeded to an HDB block in Woodlands Crescent and began smoking. 
After smoking, he carelessly threw his cigarette butts on the ground and even tossed one at a Singapore flag nearby, resulting in the complete destruction of the flag. 
---
Advertisements

---
As a result, the remnants of the flag fell from the block, causing seven other flags hung outside to catch fire.
An IMH report revealed that Mr Ong had a history of burning paper as a coping mechanism when he felt stressed as a teenager.
Consequences for Mr Chen
Mr Chen was apprehended by authorities when Mr Gerald Koh Kai Fa, a residents' network constituency manager at East Canberra, received information from a grassroots leader about a shirtless man burning National Day decorations around Block 115A Canberra Walk. 
He was charged two days later and remanded at IMH for psychiatric observation before being released on bail on 26 August 2022
Whether or not Mr Chen suffered from mental illness or had pyromaniac tendencies like Mr Ong remains unknown. 
For your information, pyromania is a condition where individuals are fascinated with fire, including an interest, curiosity, and attraction to it.
---
Advertisements

---
Getting convicted of committing mischief by intentionally destroying property likely to cause wrongful loss or damage to the public or any person can cause Mr Chen to be imprisoned for up to two years, fined, or both. 
Additionally, his charge of appearing nude in public could result in a fine of up to $2,000, imprisonment for a maximum of three months, or both. 
It is also worth noting that Singapore's regulations dictate that no individual should treat the Singapore flag with disrespect, which Mr Chen did by entirely destroying it in a fire.

Fresh grads, you don't need any experience to earn up to $4,200 with this "secret":
Read Also: