Cheating is an offence, and it doesn't matter who the victim is. Even if it's an unlicensed moneylender…
You're still essentially committing a crime.
Man Engaged by a Loan Shark Jailed After He Didn't Complete the Harassment Job
A 34-year-old man has pleaded guilty to one charge of cheating and one unrelated offence of online betting.
Muhammad Khairul Ismail was sentenced to an imprisonment term of 11 days for the first offence, and is due to serve another four days for failing to pay the $1,000 fine he incurred for online gambling.
He has since appealed the sentence, and is currently out on S$15,000 bail.
According to reports, Khairul had contacted a loan shark after seeing a job offer.
Apparently, the job scope stipulated that he had to lock up the gates of debtors, paste a note on their doors, record everything and then send the video clips to the loan shark as evidence.
The payor, known only as "Lucas", would then transfer the promised amount of S$100 to S$120 for each completed job.
Interested, Khairul reached out to Lucas via WhatsApp, and subsequently took up the job offer.
On 10 December 2019, the 34-year-old complied with Lucas' instructions and turned up at a borrower's home.
He then proceeded to lock up the gate with two bicycle locks.
Apparently, he chose to paste a note on the lock instead of the gate, in a bid to avoid harming the latter.
He then went on to take a video.
What happened after, however, was clearly not what Lucas had intended. The 34-year-old started removing the locks, and the gate was left in its original state.
It should be noted that there are two other incidents that occurred in the same manner. They were reportedly taken into consideration during sentencing.
According to the news report, the offences only came to light after Lucas sent the videos to the debtors.
---
Advertisements
---
The police were then alerted to the case.
Meanwhile, Khairul had reportedly gambled online between December 2019 and February 2020.
Using a mobile application, he is believed to have spent at least S$1,120.25.
Something's Off
At first glance, something certainly seems… off.
For one, the victim in this case is hardly conventional.
And for two, the offender had seemingly… done the debtors a service by not leaving the chains on.
---
Advertisements
---
So why is the offender getting punished, you may wonder, while the lender gets off scot-free for what was supposed to be a crime?
Well, as it turns out, you and I are not alone in our thoughts. The folks over at Hardwarezone seem to be of the same opinion too.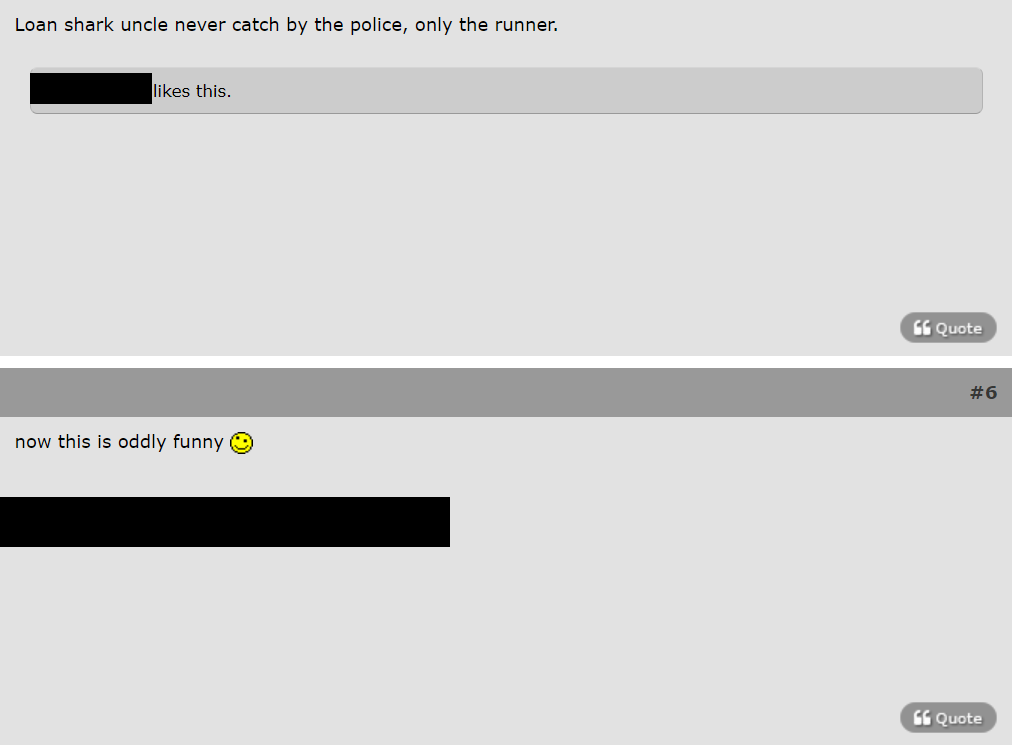 And one insinuated that even the reporter was under the impression that something's wrong.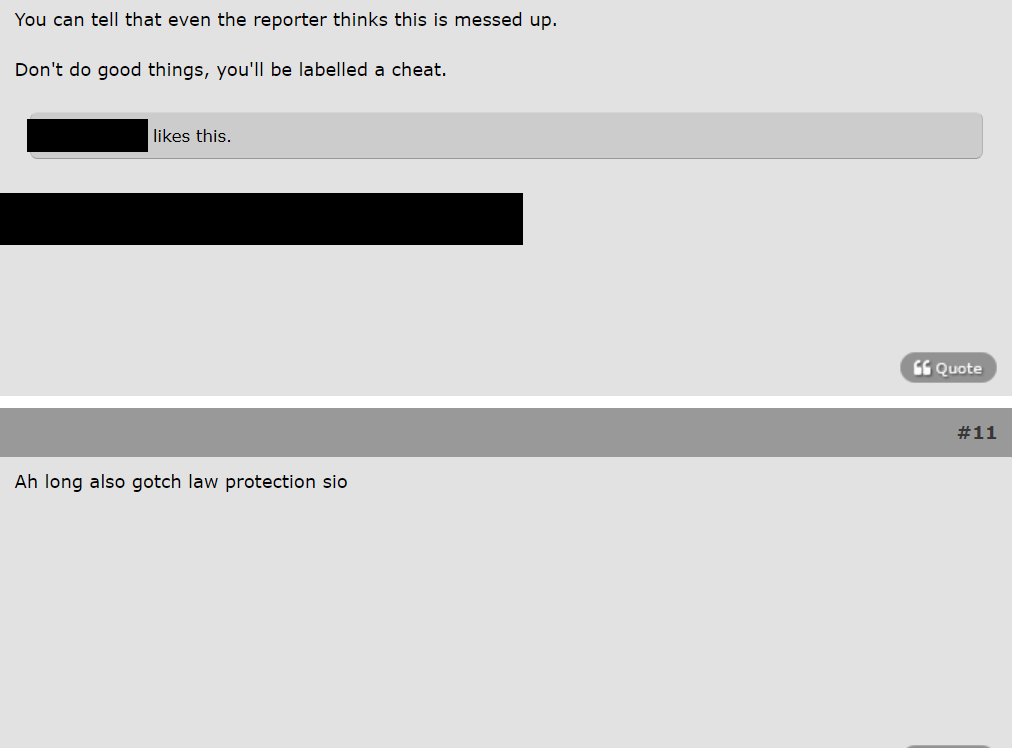 ---
Advertisements
---
It should be noted that some have, however, speculated that Lucas might not have in fact gotten off scot-free, but had simply not been caught yet.
Addressed
As it turns out, Deputy Public Prosecutor Krystle Chiang is more than aware of the unique circumstances here.
She has acknowledged that the victim in this case was an unlicensed moneylender, and "not a typical innocent member of the public".
She also admitted the uniqueness of the case, seeing how Lucas was not even permitted to put up such a job notice.
However, she also stated that "this does not absolve the accused of wrongdoing and should not distract from the fact that the accused had sustained wrongful gain by his deception."
---
Advertisements
---
It would be a slippery slope, she said, to allow offences against such individuals to escape unpunished.
The DPP added that Khairul had earned S$340 over the occasions, and was the one who initiated contact.
Though he unlocked the gates after he was done, DPP Chiang stated that "we must not forget that he was there and violated the property".
If there's any consolation, however, it would be the lack of loanshark harassment charges, as Khairul had refrained from completing the task given.
Nonetheless, this case would certainly serve as one of the more controversial instances in the history of Singapore.
---
Advertisements
---
Featured Image: Tang Yan Song / Shutterstock.com
Like writing? Goody Feed is looking for writers! Click here for more info!