McDonald's. The familiar place to go to any time of the day or night for your healthy dose of fries, McWings, or constipation relief in the form of McSpicies.
Sometimes you just wish you could stay in them.
Well, wait no longer. McDonald's, in partnership with Klook, has designed its first-ever staycation package to satisfy all your 3:00am desires for some juicy beef.

Will Begin With Staycation in Collaboration With Klook
The staycations will take place at the luxurious Oakwood Premier AMTD Singapore, and will feature a generous range of McDonald's goodies to feed your hunger for more. (Haha, get it?)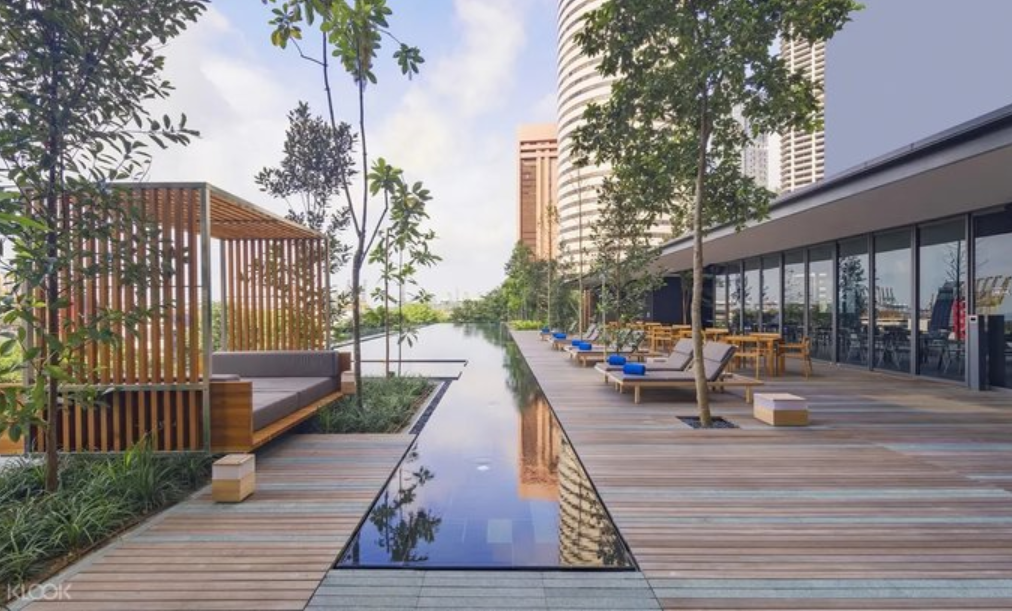 While McDonald's is secretive about the full experience, we do know that there will be exclusive McDonald's merchandise for you to enjoy and take home. These will include plush and soft pillows as well as tote bags, all with the motif of the fast-food chain's beloved burgers and fries.
They've even curated different sets of merchandise for couples and families, shown below respectively: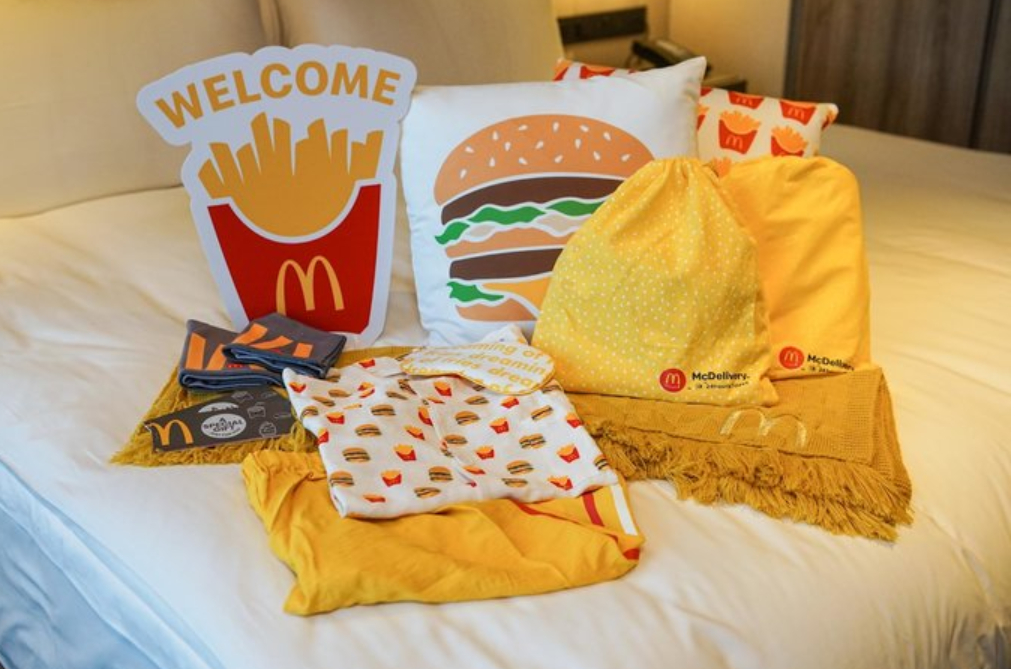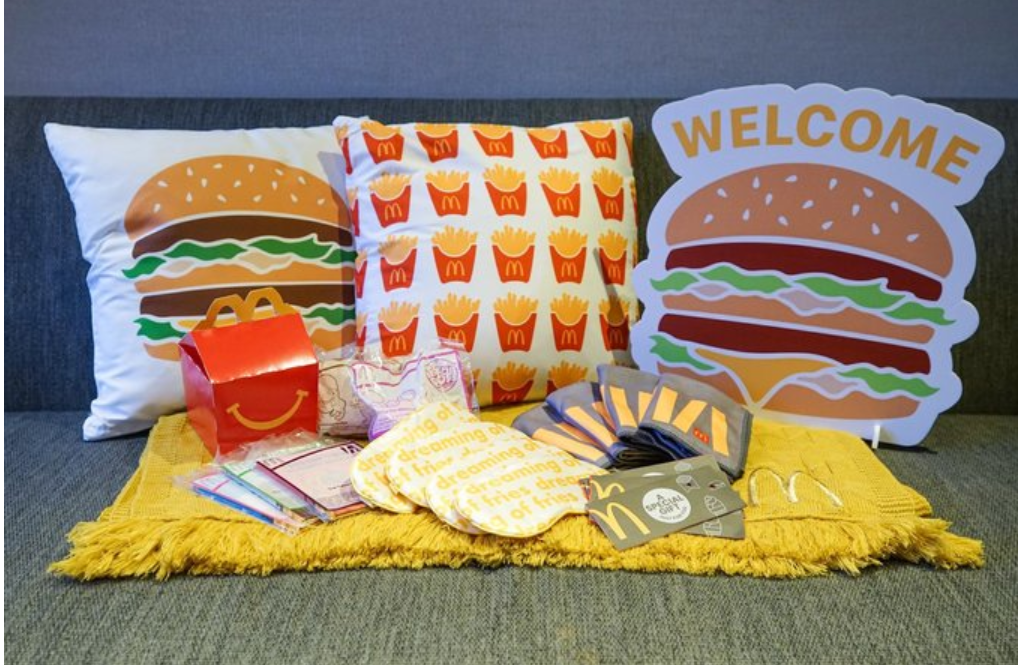 The couples' merchandise comes with McDonald's-themed loungewear, with adorable burgers-and-fries patterns so that you can twin with your bae!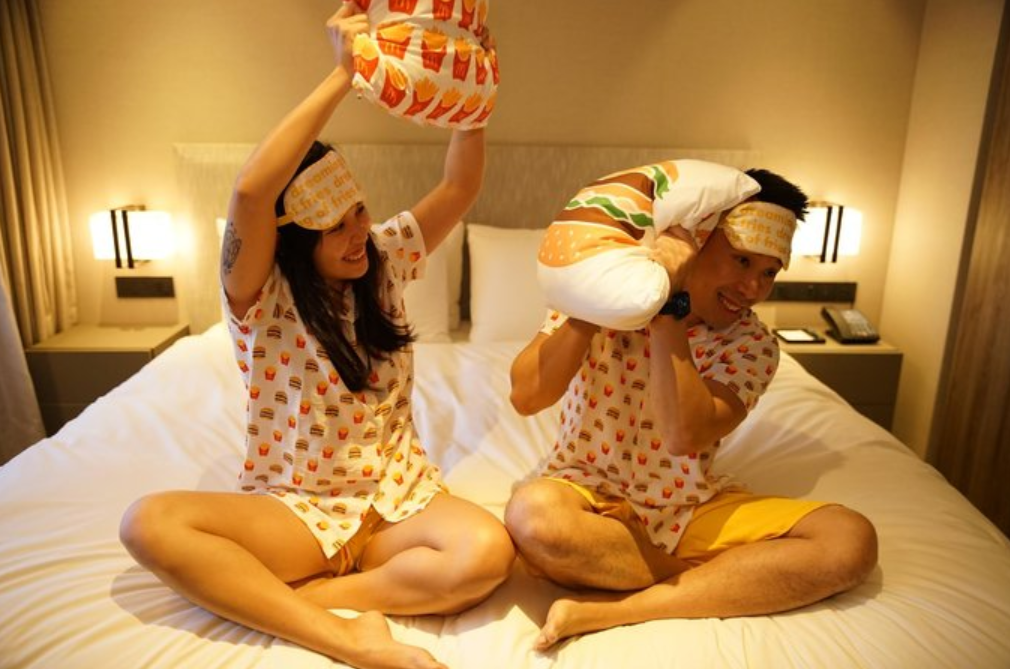 You'll also be treated to a package of vouchers valid for dine-in, in case a night of McDonald's themed stay isn't enough. 
The staycay package is priced at $329 a night for a Studio room for two adults, or $449 for a spacious two-bedroom apartment for two adults and two children. It comes with a fully-equipped kitchen and living room as well, and it looks pretty swanky, so we think it's a pretty good deal.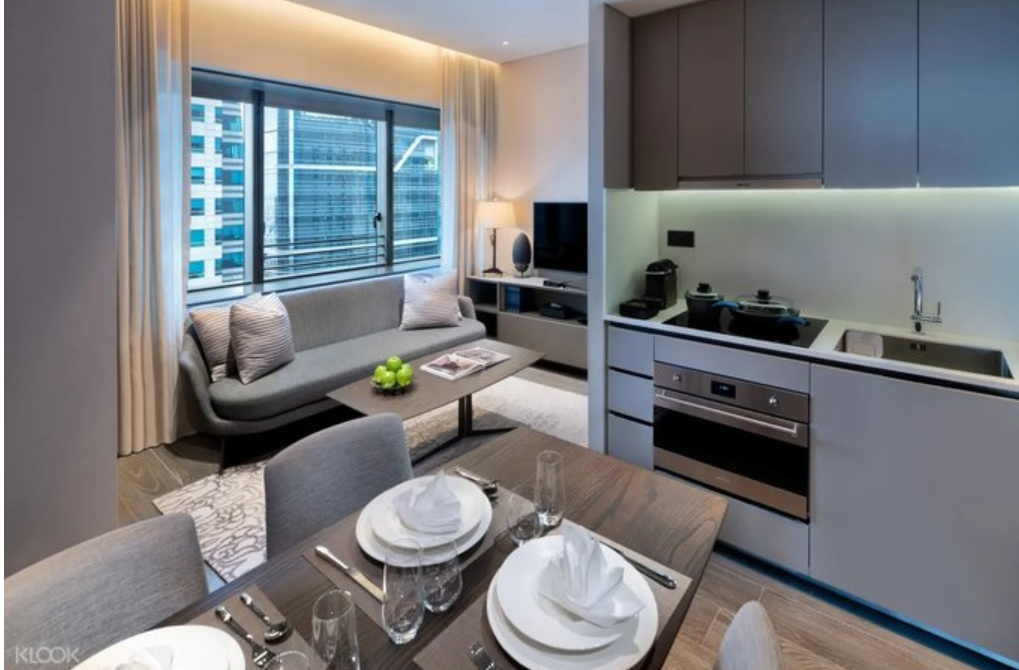 To book the deal, you'll have to be a subscriber to McDelivery Inbox Treats, which you can be via this link. Because information needed to book the packages will be sent by email, you'll need to agree to receive marketing materials from McDonald's when you subscribe.
---
Advertisements
---
We see what you are doing, McDonald's.
Anyway, the staycation packages can only be booked in limited windows in April, which are as follows: 
      Thurs, 8 Apr–Sun, 11 Apr 2021

      Fri, 16 Apr–Sun, 18 Apr 2021

      Fri, 23 Apr–Sun, 25 Apr 2021
Both packages will be open for stay in May and June.
The Spicy Chicken McNuggets, However…
You gain some, you lose some. That seems to be the trend with McDonald's nowadays.
While we now have the McDonald's staycations, the beloved Spicy Chicken McNuggets will sadly be discontinued very soon. 
So if you have a feeling you are going to miss the spicy kick added to the crispy batter and the tender chicken, head to your nearest McDonald's before the rest of the mob takes them. 
There will also be exclusive deals given to McDelivery Inbox Treats subscribers from April 12, including 50% off a 9-piece Spicy Chicken McNuggets meal with any purchase. 
Just subscribe to the thing already. 
But if you choose not to, the McDonald's App will also treat you to a range of deals, including supper promotions from 9 to 11pm and 25% off bundles for Spicy Chicken McNuggets and the Buttermilk Crispy Chicken burger.
---
Advertisements
---
More Rewards In The My McDonald's App
That is not the end of McDonald's App privileges. Starting 1 April, McDonald's is also rolling out the McCafe Rewards Card. 
If you are one of those who will fall asleep at 10:00am without some coffee, this is good news. You know, like me. 
The loyalty card will be part of the My McDonald's App, and allows users to earn stamps whenever they buy an a la carte McCafe beverage. Every five stamps will entitle the user to a free coffee.
Move over, Starbucks—and your sixty annoying stars that take forever to earn.
What's more is that first time users are entitled to three free stamps, essentially being able to receive a free beverage for just two coffees purchased.
---
Advertisements
---
The App will also include the My Happy Place game, which rewards players with deal prizes like $1 burgers with any purchase.
That's a lot of information, but here's the gist of it all: download the app, subscribe, get deals, profit.
Feature Image: Klook
Like writing? Goody Feed is looking for writers! Click here for more info!