---
Advertisements

---
JB is one shiok place to unwind after a long week of work. We indulge in shopping, food, Grab and so on because everything is extra cheap.
And it's just been getting cheaper. Before you become all heart-eyed, this has led to money changers all over Singapore having less supply of the ringgit.
In light of the upcoming June holidays, people have become more kiasu and are flocking to money changers to have a ready stash of cash for their getaways to JB.
While the supply may be depleting at money changers, fret not, as there are alternatives to obtaining the ringgit and solving your problems.
SGD 1 = RM 3.41
Yes, you heard that right. As of right now, $1 equals 3.41 ringgit.
This has been happening for several days, and the exchange rate was SGD 1 = RM 3.42 on Thursday (25 May).
According to Lianhe Zaobao on Friday (26 May), money changers in and around The Arcade at Raffles Place saw an estimated ten to 30 per cent increase in customers over the past few days.
Speaking to one of the money changers there, City Money Changer Lianhe Zaobao reported that they offered customers an exchange rate of SGD 1 = RM 3.37, which still attracted lots of them. They ran out of ringgit by 5 pm on Thursday (25 May).
Lianhe Zaobao also interviewed a money changer at Woodlands MRT Station, All Best Remittance Centre, who said they were worried that they could not provide an ideal exchange rate for customers as the ringgit was tight on the market.
Highlighting that they see a 20 per cent increase in customers during school holidays, the money changer also said that they had seen a ten per cent increase in the number of customers over this period.
The Solution
We have a simple, fuss-free solution that does not require you to leave your house for the money changer. And it's legit too.
It is Wise. If you haven't heard of it, it's a service used to send or receive international payments using the mid-market exchange rate.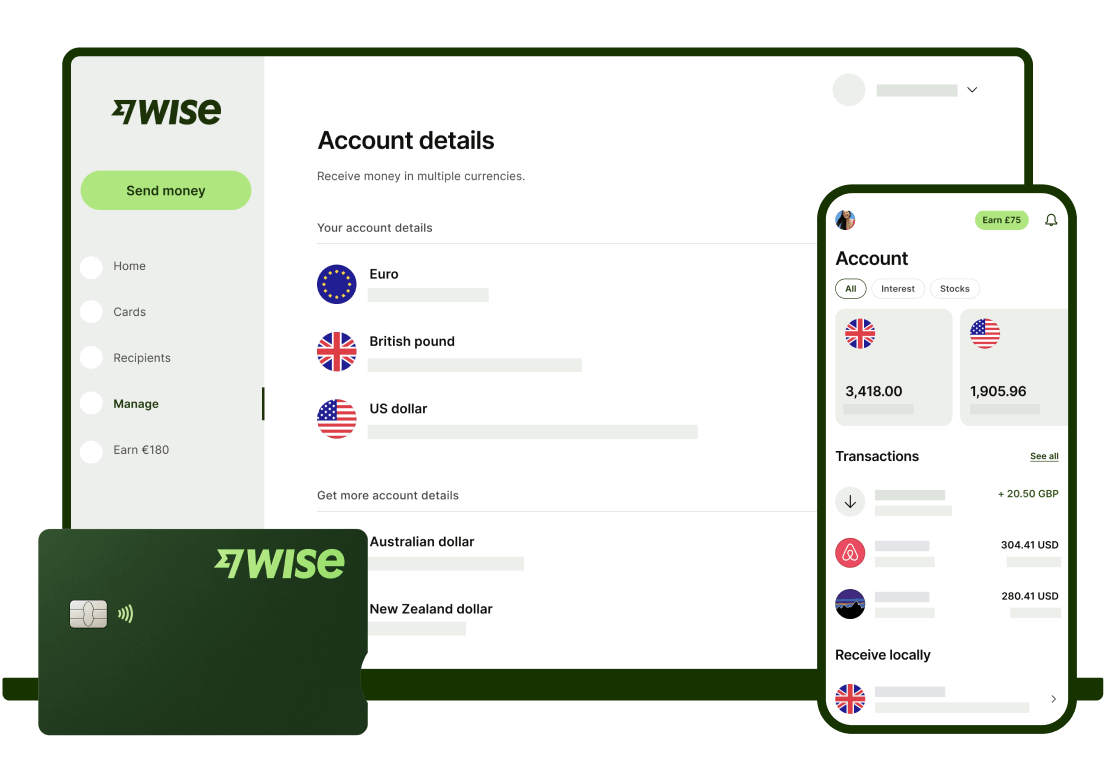 It is recognised by the Monetary Authority of Singapore (MAS), so fear not. It's not some black market thing.
If you create a Wise account, you can hold and exchange over 50 currencies with the mid-market exchange rate, obtain local bank details for up to nine currencies to get paid fee free and send money to over 80 countries for a small fee starting from 0.41 per cent.
The account is free; you can even get a Wise debit card for $9, which works in tandem with the account.
Under the Singapore Payment Services Act, you can hold up to S$5,000 or the currency equivalent in your Wise account.
While Wise cards can be used in over 170 countries, you cannot make ATM withdrawals in Singapore.
However, you can make two withdrawals of a maximum of S$350 a month fee-free when you travel with low fees after.
Why is the Ringgit Falling So Much?
It was noted last year the value of the ringgit had been the lowest since the Asian Financial Crisis in 1998.
Now 1 USD = RM 4.60, but it was even forecasted last year that US$1 might eventually equal RM5.
The ringgit is facing a decline against the US dollar as the latter has become especially strong, as the US Federal Reserve has implemented sharp increases in interest rates coupled with a high inflation rate.
---
Advertisements

---
On top of that, as the Chinese yuan fell relative to the US dollar, it affected the ringgit's strength as Malaysia has strong trade ties with China.
As the exchange rate of RM to USD fell to a six-month low recently, the Cabinet of Malaysia held a meeting to discuss strategies to strengthen the ringgit.
According to deputy finance minister Ahmad Maslan, the weakening of the ringgit makes imports more expensive, which may affect Malaysia's inflation rate.