We Singaporeans love our food and chilli.
It is without a doubt that for almost everything we eat, there needs to be a dose of chilli added here and there to make the dish pop.
When Monster Curry was first introduced in Singapore, we were amazed by the fact that their plates were way bigger than our palms and face combined.
Fun fact: Their plates measure 35cm and 41cm.
The brand offers five different level of spiciness to cater to those who can't really take hot stuff, and to the experts who can basically swallow everything spicy down their throats without breaking out into a cold sweat.
Their curry concoction is so popular that they have more than 10 outlets in Singapore.
New brand, Monster Planet, Under Monster Curry, Now at Causeway Point
Now, Monster Curry now has a new brand under its belt.
Known as Monster Planet, the food establishment opened its first outlet at Causeway Point.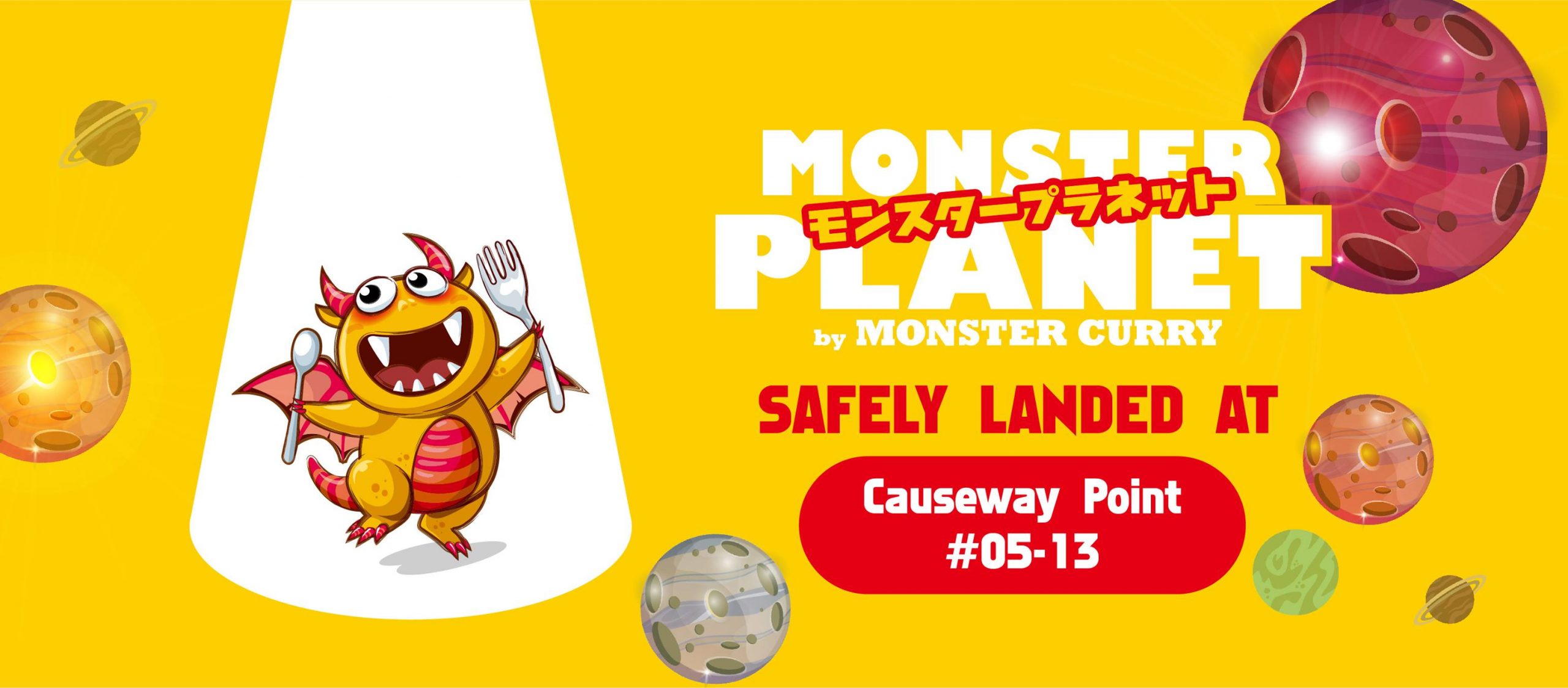 Opened on 14 October, Monster Planet serves the crowd's favourite demi-glace Japanese curry that's paired with other food items such as pasta, chicken katsu among others.
Demi-glace refers to the brown sauce which surrounds the plate. Cooked over two days, the rich and full-bodied sauce is made from 14 vegetables and spices.
One thing to note is that no pork and lard is served at the restaurant.
Serves Japanese Curry and Burgers with Monster-Size Patties Among Others
The food establishment offers curry rice, curry ramen, pasta, salads among others.
The hot favourite over at Monster Curry, known as Monster Combo Curry, is served here too.
Priced at $27.80, the portion is so huge that you can share it with your friends. Or if you are really very hungry, you can finish the whole plate by yourself, although someone from the Ministry of Health might give you a thumbs-down.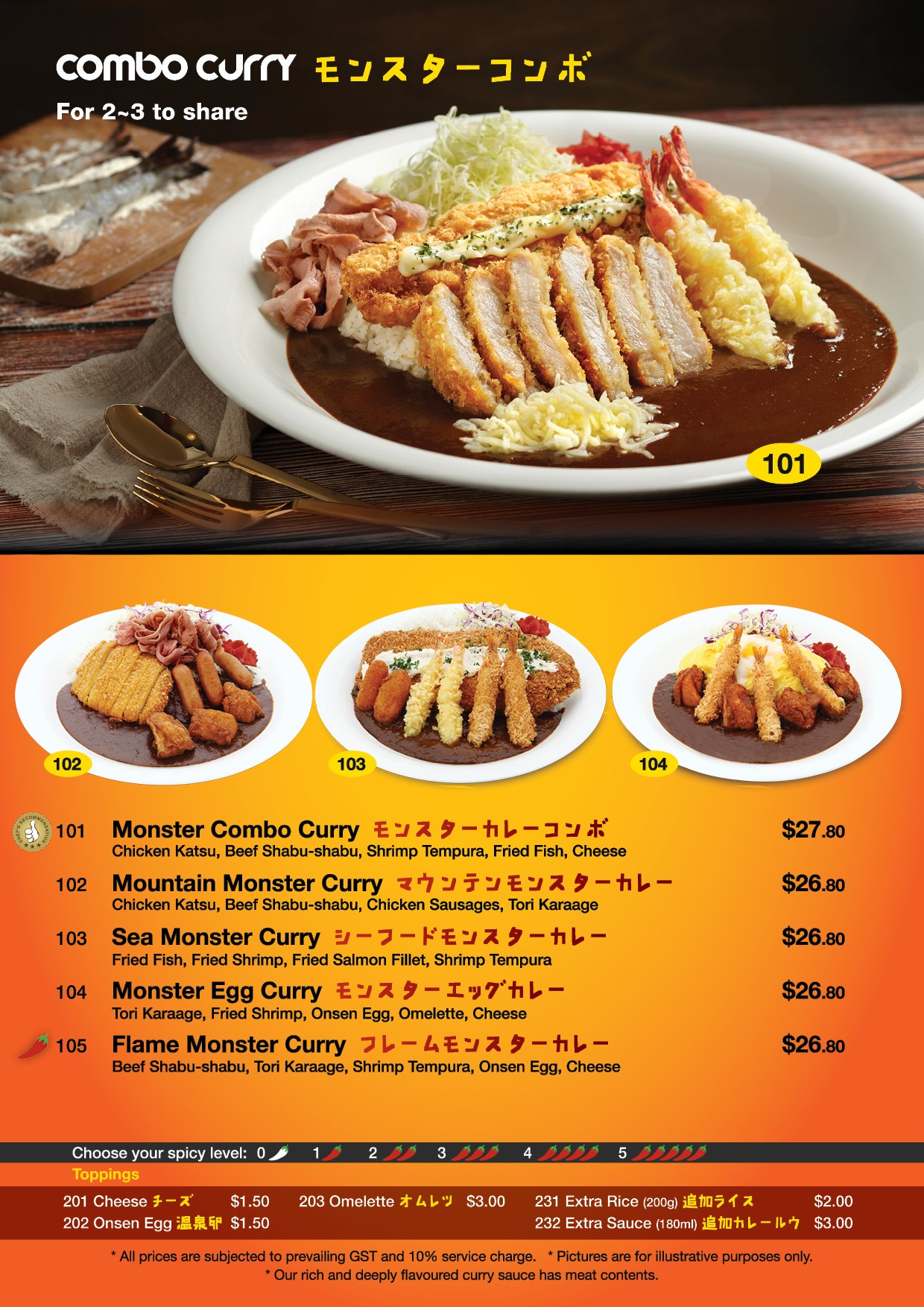 ---
Advertisements
---
But you're here to check out their Monster Burgers, and here's a close up for you to ogle at the patty's sheer size:
The meat patty's portion is so generous that it's jutting out of the burger.
The best thing?
It's priced at an affordable $8.80.
Have your pick between their chicken, fish and beef burgers.
---
Advertisements
---
You can complete your meal by including fries and soft drinks for an additional $3.
And if you love Monster Curry's curry, try the mouth-watering Chicken Curry Katsu Burger. Dipped with its signature sauce, the katsu's crunchiness and the flavourful sauce mixing together will give you the satisfying kick.
For those who want to give your taste buds a break, there are other burgers which are served with non-spicy sauces, such as the Supreme Beef Burger which is prepared with teriyaki sauce.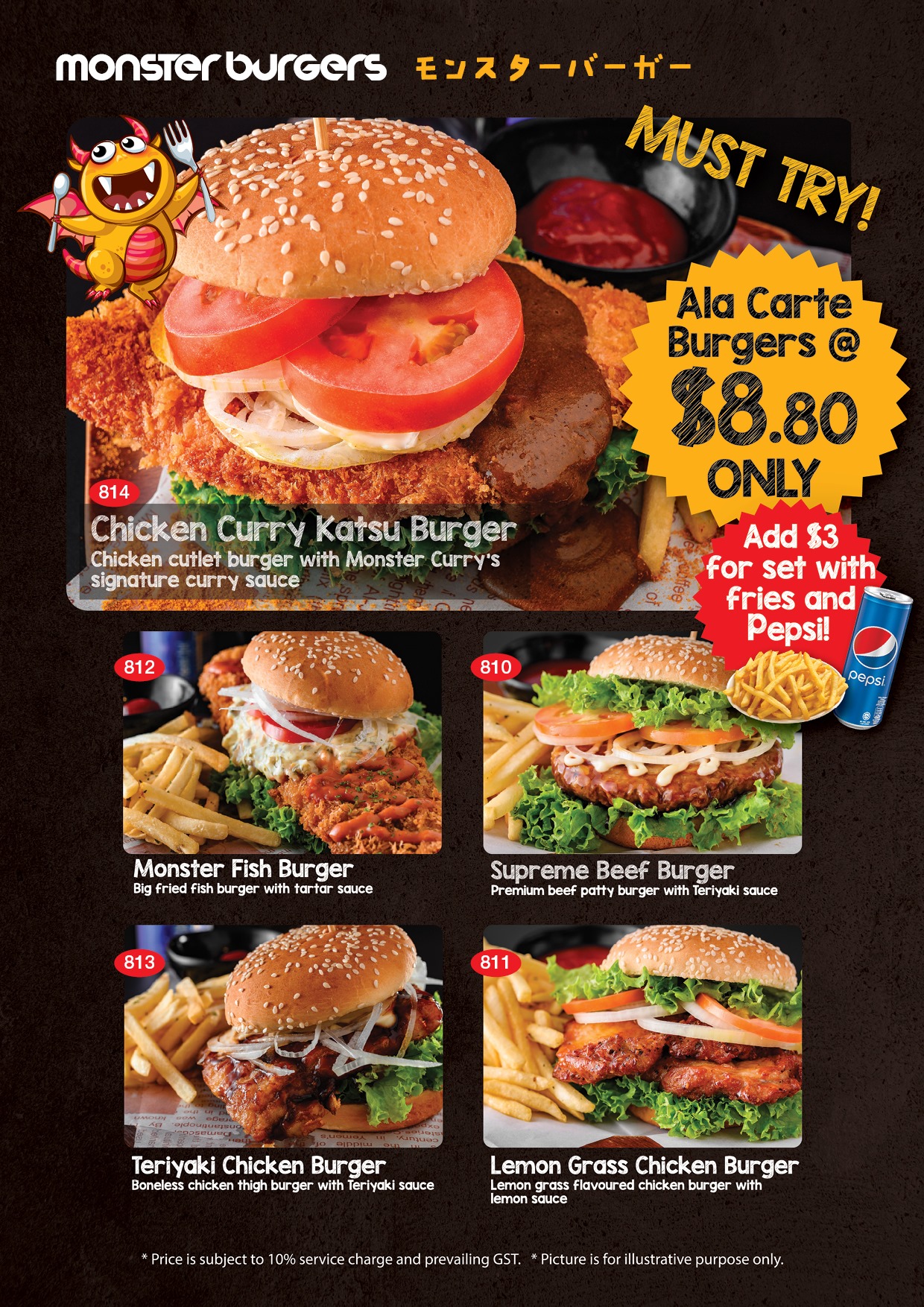 Monster Planet
Address: 1 Woodlands Square, Causeway Point, #05-13, Singapore 738099
Opening hours: 11am to 10pm daily
---
Advertisements
---
Woodlands just become great again.