---
Advertisements

---
Road accidents involving motorcycles are not uncommon.
However, fatal accidents are always tragic.
A 23-year-old woman died in an accident in Jurong East Central on 1 October.
The saddest part was that she had plans to get engaged in December.
The Accident
A Facebook post by SG Road Vigilante shared images of the accident.

One image showed a motorcycle lying on the road in front of a bus stop.
The photo also showed some debris next to the motorcycle, which had been wrecked.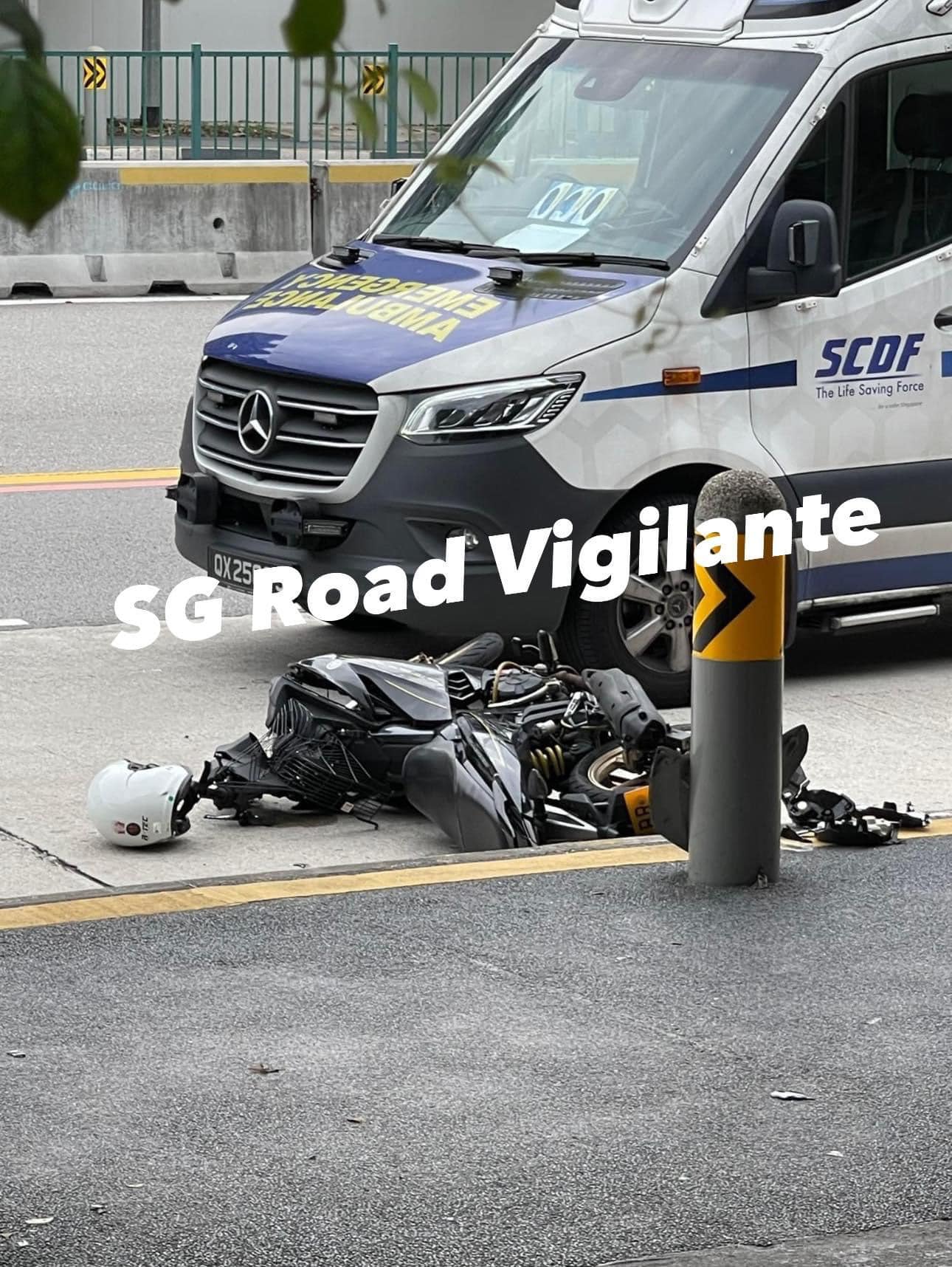 A white helmet was also seen beside the motorcycle.
According to the post, the accident occurred on Jurong Gateway Road, in front of Block 131.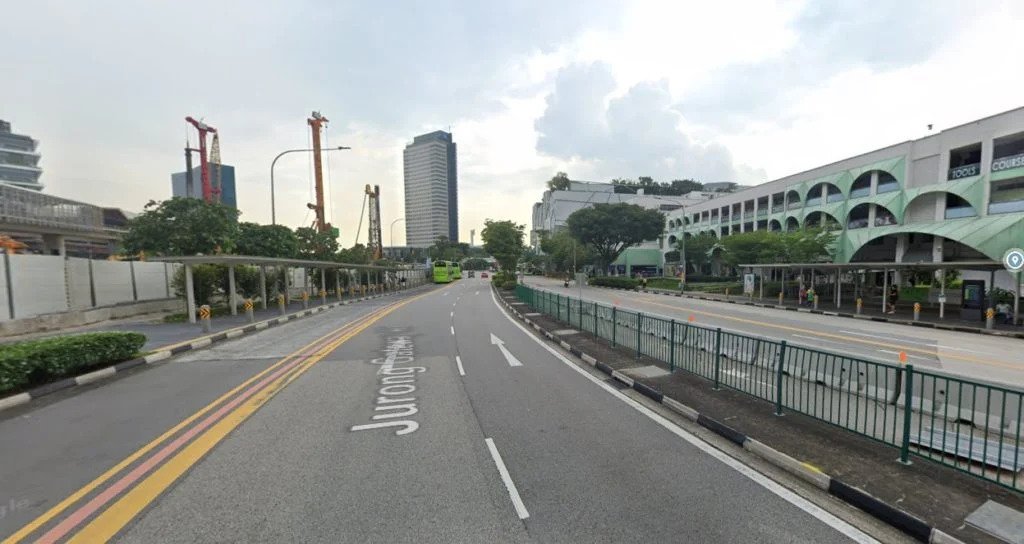 You may recognise it as the road that separates Jurong East MRT station from the now-defunct JCube Mall.
Another photo showed a blue tarp.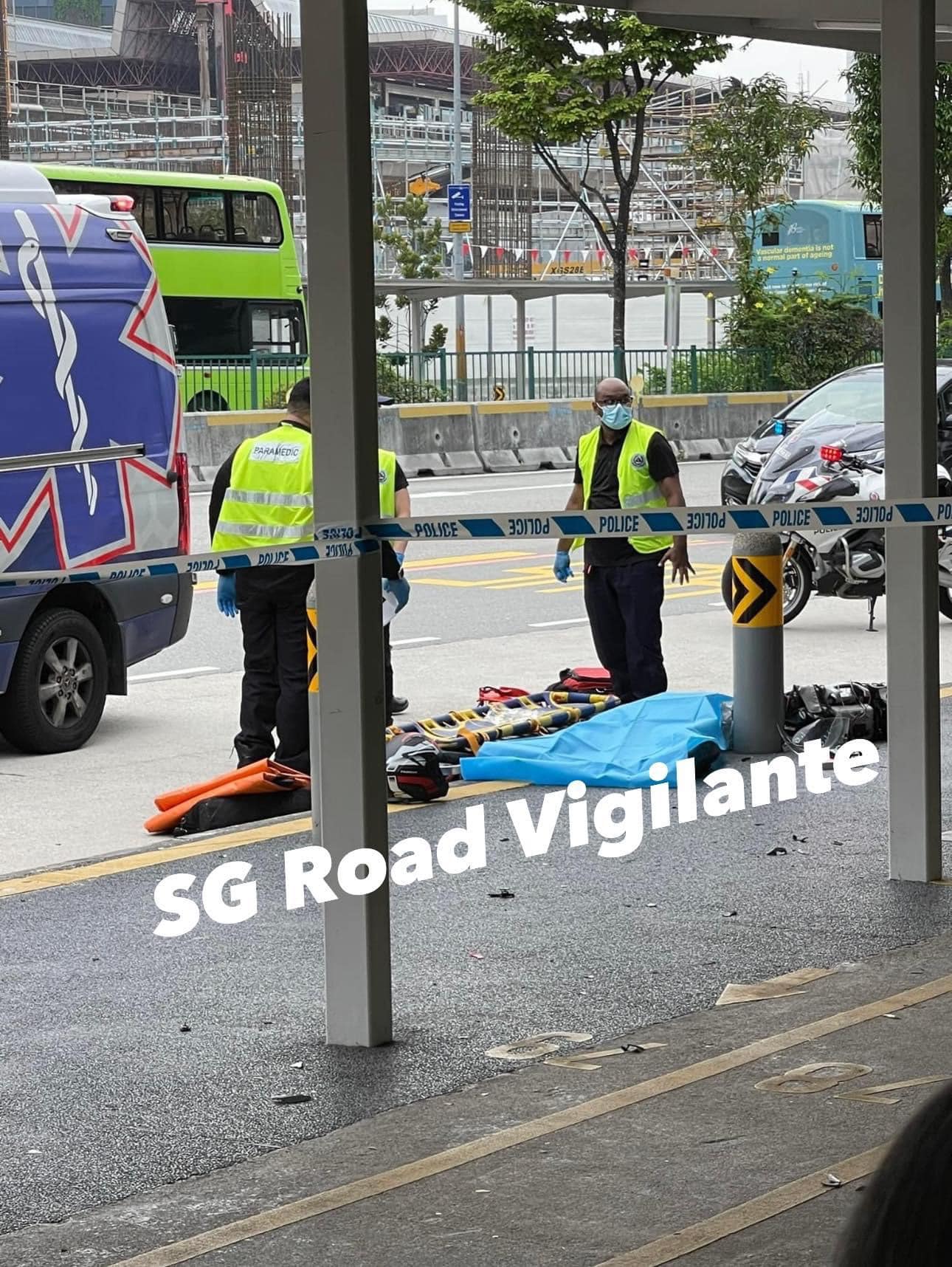 Presumably, the tarp was covering the body.
Later, a blue police tent appeared over it.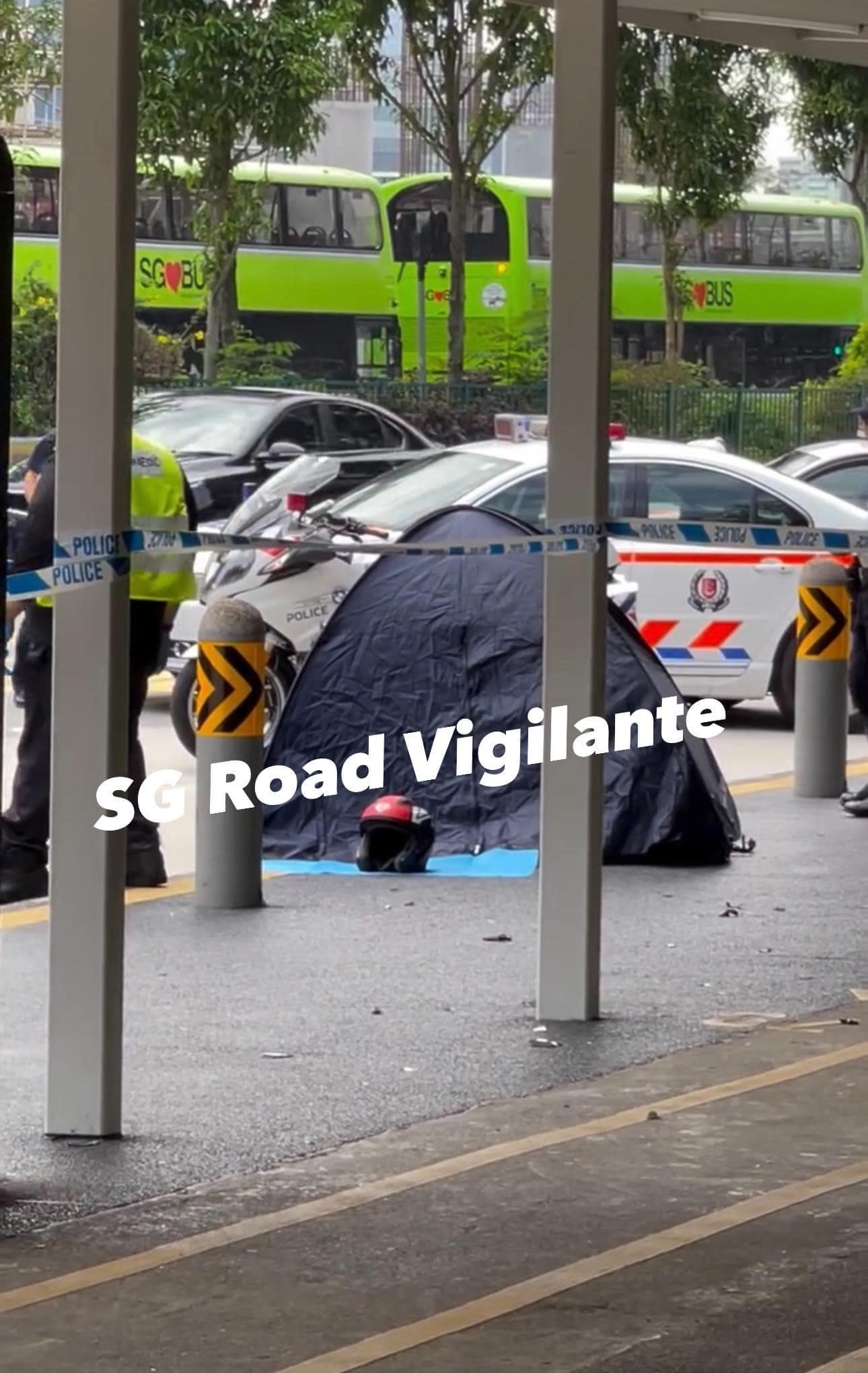 Chinese news daily Lianhe Zabao reported that the Singapore Police Force (SPF) was alerted to the accident at around 10.05 am on Sunday.
The woman was pronounced dead at the scene.
The police said that she is believed to have lost control of her bike and skidded.
Investigations are currently ongoing.
Had Plans to Get Engaged in December
The 23-year-old woman was identified as Ms Nur Afiah Hisham.
She and her boyfriend, 25-year-old Mr Fauzan Mazri, had planned to get engaged in December in a small ceremony.
Speaking to Malay-language newspaper Berita Harian, Mr Fauzan recounted the ordeal.
The pair had met the night before the accident.
---
Advertisements

---
They also met to discuss the engagement a few days prior.
He told Berita Harian that the pair intended to inform their parents about their plans.
The couple had known each other since 2018 when they met as youth volunteers at the Al-Muttaqin Mosque in Ang Mo Kio.
Ms Afiah was the second of six children and the only daughter in her family.
Mr Fauzan said that she liked going to the mosque.
Her younger brother, 17-year-old Muhammad Akif Hisham, said that Ms Afiah had gotten her motorcycle licence in 2020.
---
Advertisements

---
The accident occurred when she was on the way to work at Marina Bay Sands.
The nature of her occupation was not specified.
Remembered Fondly
Ustaz Muhammad Izzuddeen Ismail, the former youth development officer at Al-Muttaqin, remembered Ms Afiah fondly.
According to him, she served as a member from 2016 to 2021.
Speaking to Berita Harian, Ustaz Izzuddeen said that Ms Afiah had the potential to be a youth leader.
---
Advertisements

---
Describing her as "sociable", he also mentioned that she was involved in numerous projects.
Ms Afiah was buried at around 4 pm on Monday.
Motorcycle Fatalities in Singapore
According to the police, the fatality figures for motorcyclists and pillion riders nearly doubled in the first quarter of 2023 alone.
There were 21 fatalities from January to March 2023.
This starkly contrasts the same period in 2022 and 2021, which recorded 12 and 13 deaths, respectively.
The police noted that the causes of the fatalities vary from motorcyclists failing to maintain proper control of their vehicles, not keeping a proper lookout and disobeying traffic light signals.
In 2022, 47 motorcyclists and pillion riders died from fatal accidents.
Road safety experts suggested other factors could contribute to the jump in fatalities.
---
Advertisements

---
For instance, traffic congestion during peak hours suggests that there are more vehicles on the road nowadays.
While not all accidents are fatal, there have been numerous accidents where motorcyclists get seriously hurt.
In 2023, other similar accidents have occurred in Jurong.
In July 2023, a lorry ran over a motorcyclist.
The motorcyclist was in its blind spot as it was turning right.
The motorcyclist was sent to National University Hospital.
In April 2023, a 20-year-old motorcyclist collided with a U-turning taxi in Jurong.
The rider sustained serious injuries and was sent to the hospital unconscious.
Referencing the increase in motorcyclist fatalities in the first quarter of 2023, the police urged motorcyclists to follow traffic signs.
They also reminded motorcyclists to practise road courtesy.
Moreover, motorcyclists are advised to wear safety gear when riding.
They should also adhere to the speed limit, maintain a safe braking distance from the vehicle ahead and steer clear of larger vehicles' blind spots.