---
Advertisements

---
If you grew up as a kid in the 2000s, you definitely won't be a stranger to Mr Midnight, a popular horror book series that spans 102 issues as of 2022.
Apparently, the book series was so popular in Singapore and Malaysia that it rivals Harry Potter in terms of copies sold.
Live-Action Mr. Midnight Premiering on 24 Oct
Just in time for Halloween, the live-action adaption called Mr. Midnight: Beware The Monsters will be premiering on Netflix on 24 October.
Judging from the Instagram posters, the house decorations and dim lighting seems to take its cue from Netflix's Stranger Things, with the fashion choices and general background casting a throwback to the 1990s.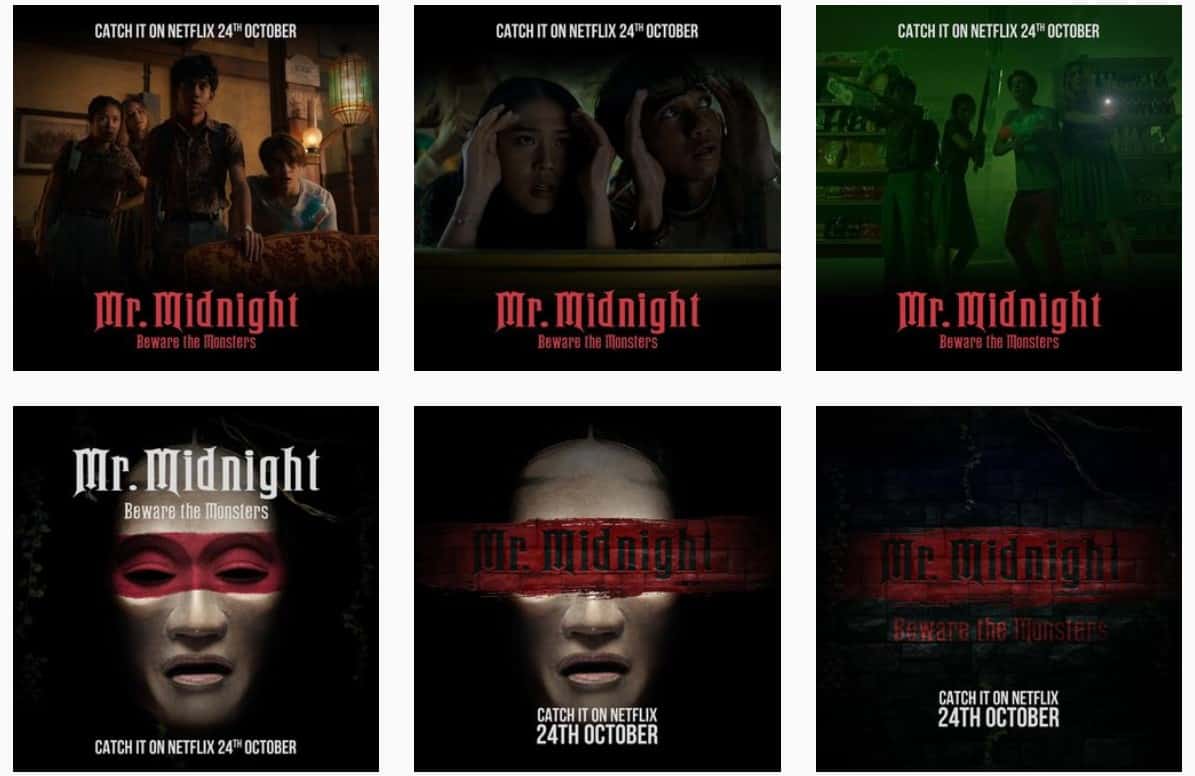 In an 8world News report, it was revealed that the plot will revolve around a cast of young teens who become supernatural detectives, who record their adventures in a blog called "Mr. Midnight".
The advertising on the Mr Midnight Facebook page also seems to imply that the series will be following some of the stories in the books closely.
All in all, it will be a treat for the local fans.
Chen Yixin, the daughter of local actors Edmund Chen and Xiang Yun, was cast the leading actress in this television series.
When she found out that she had been casted, she was surprised that she had been auditioning for Mr Midnight, a book series that she had read in her youth.
Besides Chen Yixin, the main crew is rounded up by Australian actors Caleb Monk and Nikki Dekker, and Malaysian actor Idan Aedan.
The series was primarily shot in Batam, Indonesia, over a five-month period during the COVID-19 pandemic.
---
Advertisements

---
Mr. Midnight: Beware The Monsters premieres on 24 October on Netflix. 
And lest you're wondering why you're seeing both the titles Mr Midnight and Mr. Midnight on this article, it's due to the difference in how Singapore English and American English use the honorific.
Singapore and British English use Mr without the dot, while American English uses it with a dot.
This means the original title (i.e. books) is in Singapore English, but the show is now using American English.
Read Also:
Featured Image: Flame of The Forest Publishing & Instagram (mrmidnightseries)

Here's why a 4-day workweek might finally really be possible in Singapore soon:
Read Also: