---
Advertisements

---
Accidents are not uncommon, especially when people are commuting between Singapore and Malaysia.
A Malaysian motorcyclist was hit twice while riding to Singapore for work.
Moreover, the driver who caused the second hit allegedly tried to flee the scene.
What Happened
The accident occurred around 3 am on 1 June near Kota Tinggi Road towards Johor Bahru.
35-year-old Liang Lalong was on his daily commute to Singapore.
The Malaysian has been working in Singapore for nearly 15 years.
Though he used to live in Singapore, he began commuting from Malaysia to Singapore every day after getting married in 2019.
He usually rides a motorcycle from his home in Bandar Cemerlang to Singapore every morning.
However, a Ford Ranger suddenly lost control and crashed into a barrier and a tree.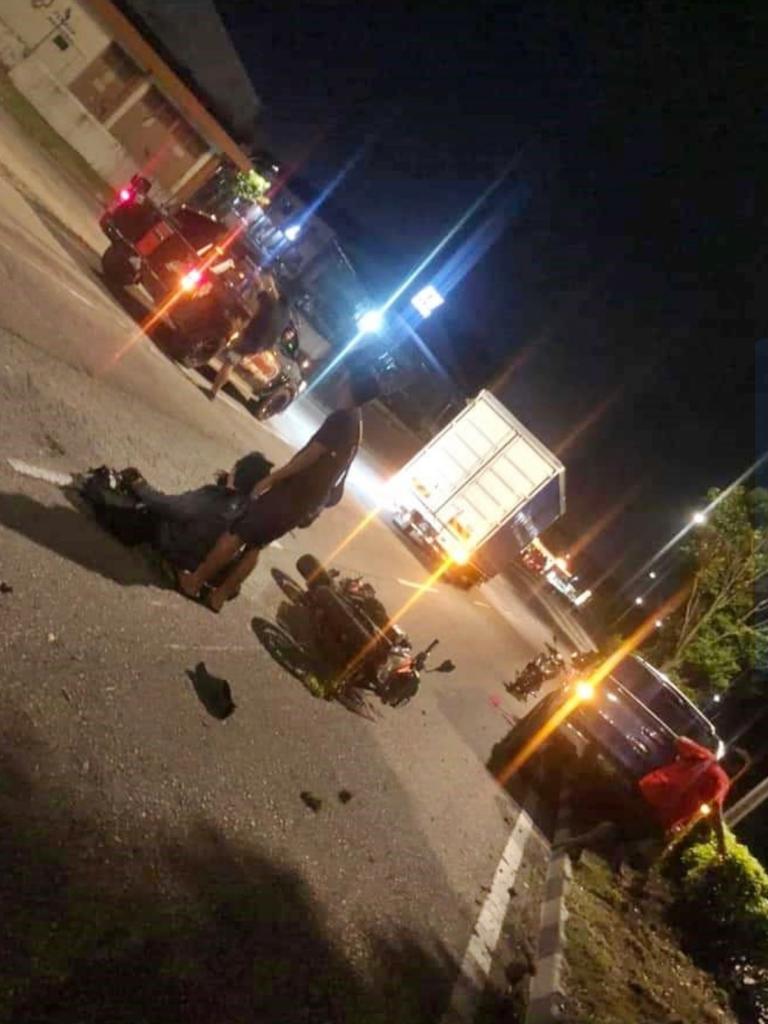 Mr Liang was unable to dodge the car and was hit by it.
Thankfully, a Malay motorcyclist noticed his plight and stopped to lend a helping hand. Another Chinese motorcyclist also stopped to help Mr Liang.
---
Advertisements

---
The duo initially wanted to carry Mr Liang to a safe place, but he was too heavy for them to move.
Thus, the Chinese motorcyclist stood in the middle of the road to help direct traffic and keep Mr Liang safe.
Meanwhile, the driver of the Ford Ranger stayed put at the scene.
Motorist Hit the Second Time
However, further tragedy was to befall Mr Liang.
Suddenly, a Maiwei car came rushing down a slope.
While the Chinese motorcyclist managed to dodge it, the Malay motorcyclist was hit as he attempted to avoid the car, resulting in a fractured left foot.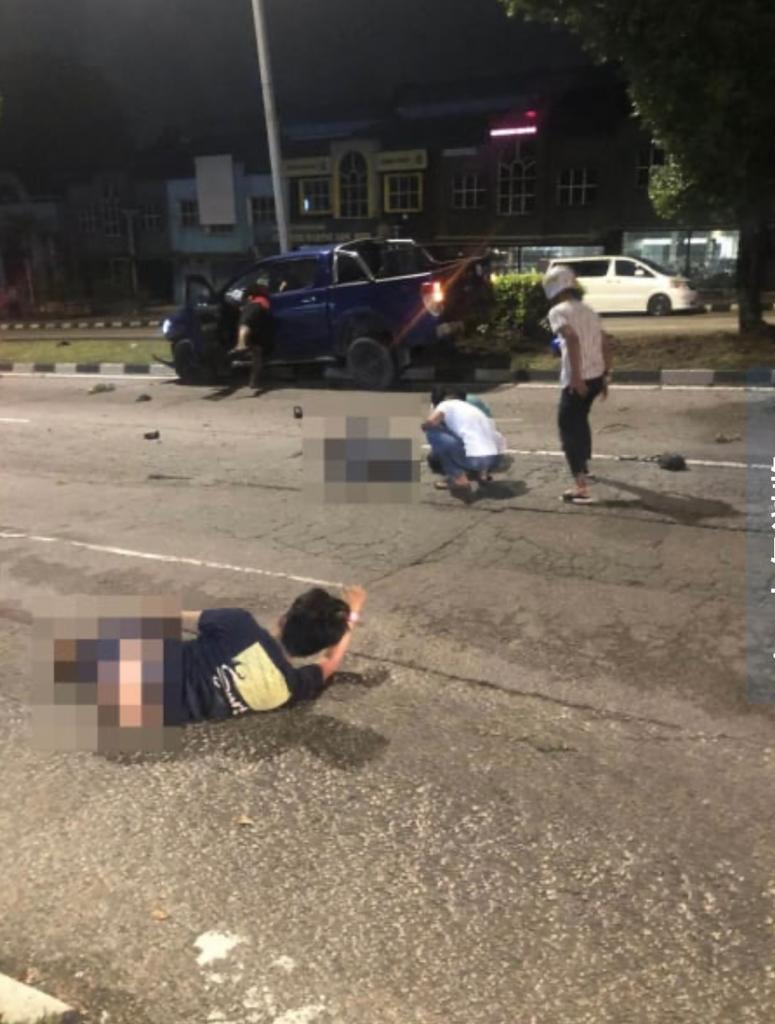 Mr Liang was hit again and fell unconscious.
Mr Liang's sister, 37-year-old Liang Xueni, told Johor China Press that Mr Liang was still conscious after getting hit the first time.
He reportedly told the Malay motorcyclist that his body was in pain.
Maiwei Car Driver Allegedly Attempted to Flee
Ms Liang alleged that the driver of the Maiwei car did not intend to stop the vehicle after hitting Mr Liang.
---
Advertisements

---
Apparently, the driver neglected to stop until passers-by went up to intervene.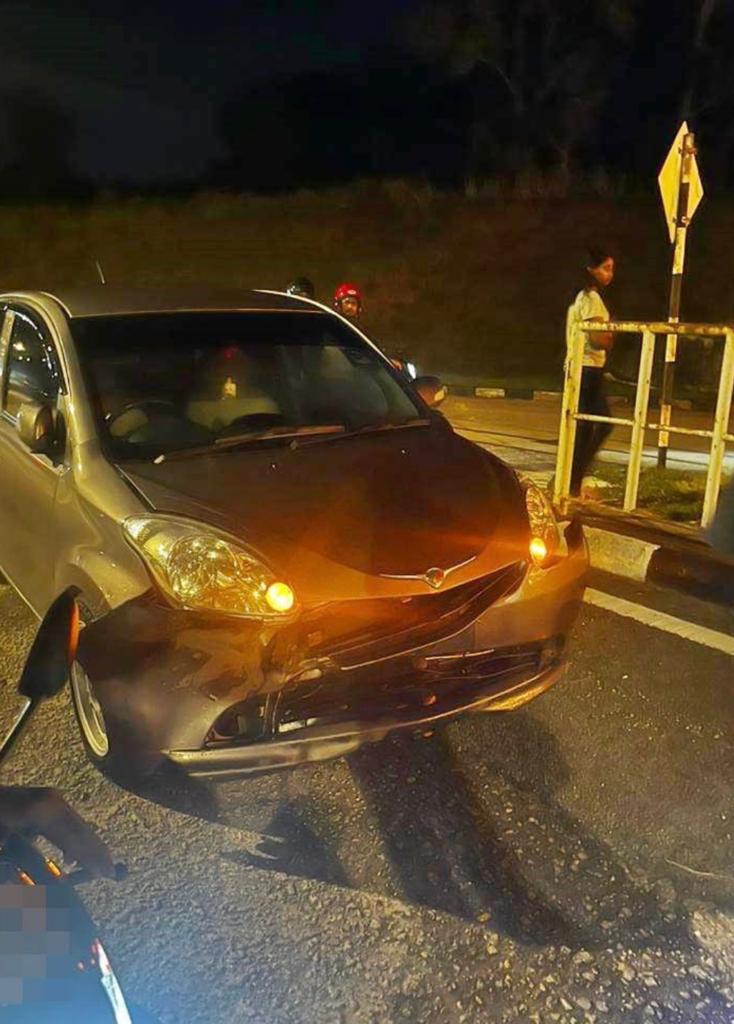 She also revealed that the two drivers who caused the accident stated that their cars did not have a video recorder installed.
Furthermore, the Maiwei car driver claimed he hit a tree, not a person.
Ms Liang appealed to witnesses who passed the crime scene to provide evidence like video footage.
Witnesses can contact her at 016-7220098.
Mr Liang's Current Condition
According to Ms Liang, Mr Liang's condition is still critical, and his family is worried about him.
---
Advertisements

---
She pointed out that Mr Liang currently has to rely on a respirator to breathe.
She also said that the hospital will observe his condition for the next two to three weeks.
The Malay motorcyclist who had stopped to help Mr Liang is currently being treated for his injuries.
Join our Telegram channel for more entertaining and informative articles at https://t.me/goodyfeedsg or follow us on Twitter : https://twitter.com/goodyfeed
Other Similar Incidents
In April 2023, two Malaysian motorcyclists were on the way to Singapore and crashed into one another.
They were both pronounced dead at the scene.
---
Advertisements

---
A similar incident occurred in March 2023 when a Malaysian couple were on their way to work.
Chen Liru and Liu Jingchang, both in their 30s, were heading towards Second Link on a motorcycle at around 7 am.
They had worked in Singapore for several years and were working at different hardware shops in Singapore.
The pair were involved in a fatal accident, leaving behind a two-year-old son.
In addition, the couple's unborn baby was killed as well.
Paramedics pronounced both of them dead at the scene.
Speaking to Shin Min Daily News, Ms Chen's elder sister, Liqin, noted that there were no motorcycle skid marks on the road on the day of the accident.
This observation could mean that the couple's motorcycle did not lose control.
---
Advertisements

---
It is unclear what caused the accident.

How much cash are you getting in December 2023 from the Government? Here are the facts simplified for you:
Read Also: