I scream, you scream, we scream for the Museum of Ice Cream!
Yes, dear readers, I'm sure you've heard of this piece of news—4 attractions, including the aforementioned sweet treat museum will be opening in Singapore to boost tourism.
Now, despite what it sounds like, the Museum of Ice Cream (MOIC) Singapore is not a place where you'll see old cups and cones of ancient ice creams from the past in glass cases with sub-zero temperatures.
Instead, the ice cream museum has ice cream-themed multi-sensory installations, which visitors will get to try.
According to Singapore Tourism Board (STB) chief executive Keith Tan, the Museum of Ice Cream is a popular attraction in New York City and their museum in Singapore will be their first outside the US.
More information has just been released, so if you're planning to visit the museum when it opens, read on to find out more!
Museum Of Ice Cream: Adding Vibrancy To Our City
Most importantly, the museum will be located in Dempsey and is slated to open in August. According to MOIC's press release, advanced reservations will have to be made at their website.
Tickets will be launched in limited quantities starting from today, 10:00 am, and are expected to sell out quickly, so grab yours now!
A single admission ticket starts at S$42 per person, but groups of 2 and more will be eligible for cheaper ticket prices.
Phase 1 ticket holders will also be entitled to exclusive perks!
Housed within a lush 60,000 square foot property, MOIC will feature 14 never-before-seen installations dedicated to the celebration and experience of enjoying ice cream.
As promised, their multi-sensory installations include a pink and yellow jungle with 10,000 bananas, and the largest MOIC sprinkle pool ever created to bring their imaginations to life and create lasting memories over the magic of ice cream.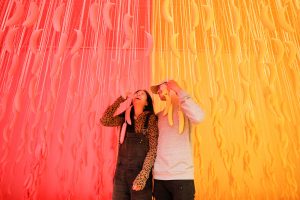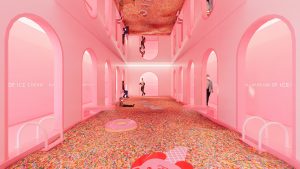 An iconic memory of every Singaporean's childhood will also be included in the exhibit—a fully functional Singapore-inspired "Dragon Playground"!
Guests will also be able to enjoy five unique ice cream treats as they are guided through the 60 to 90-minute experience by talented #TeamMOIC performers.
---
Advertisements
---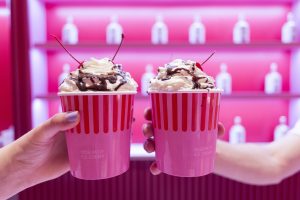 Experiential Museums As A Cultural Phenomenon
Dubbed as "experiums", MOIC has left a lasting impression on many who have visited its home in New York.
The museum first kickstarted the experiential movement into high gear in 2016 with its New York pop-up, establishing itself immediately as a playground of boundless creativity for the ice cream–obsessed and selling out quickly with a growing waitlist of 200,000 guests.
MOIC has sold out stints across the United States in Los Angeles, San Francisco, and Miami, and is one of the top 10 most Instagram-med museums in the world as ranked by the Smithsonian.
I mean, just look at how aesthetic it looks.
(Do note that these photos are from the North American exhibits.)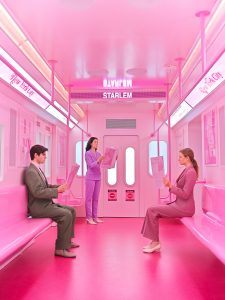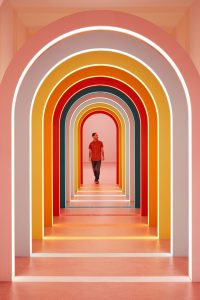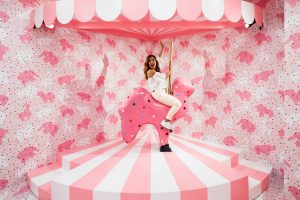 ---
Advertisements
---
Oh no, do you hear that? The influencers are approaching!
STB's chief executive expressed, "The opening of such innovative attractions adds vibrancy to our city, and underscores the tourism industry's confidence in Singapore continuing appeal as a top travel destination."
He also promised that MOIC will abide by the safe management measures in the attraction, retail and F&B spaces, "all without taking away from its unique brand experience."
For more information, check out their website or follow @museumoficecreamsg and #moic on Facebook, Instagram and Tiktok.
Feature Image: Museum of Ice Cream
---
Advertisements
---
Like writing? Goody Feed is looking for writers! Click here for more info!