When it comes to nudity in public, there are four universally agreed upon levels of weirdness:
Being topless
Being bottomless
Being completely naked
Being completely naked while waking the streets
But now, we've discovered a fifth level:
5. Being completely naked while riding a motorcycle without a helmet
Naked Man Caught on Camera Riding Motorcycle From TPY to Bedok Without a Helmet
All motorists would have witnessed at least one strange incident in their time on the road.
Some recent examples include a lorry slamming into a cyclist and a girl sitting in the middle of a road.
But yesterday (10 June), road users were treated to a sight so perplexing that it must have been difficult to keep their eyes on the road.
Motorists travelling along the Pan Island Expressway (PIE) noticed that a man on a motorcycle wasn't wearing his helmet.
And he wasn't wearing anything else either.
A motorcyclist passing by the Naked Rider, as I've nicknamed him, recorded footage of him as he rode along the PIE and exited at Bedok.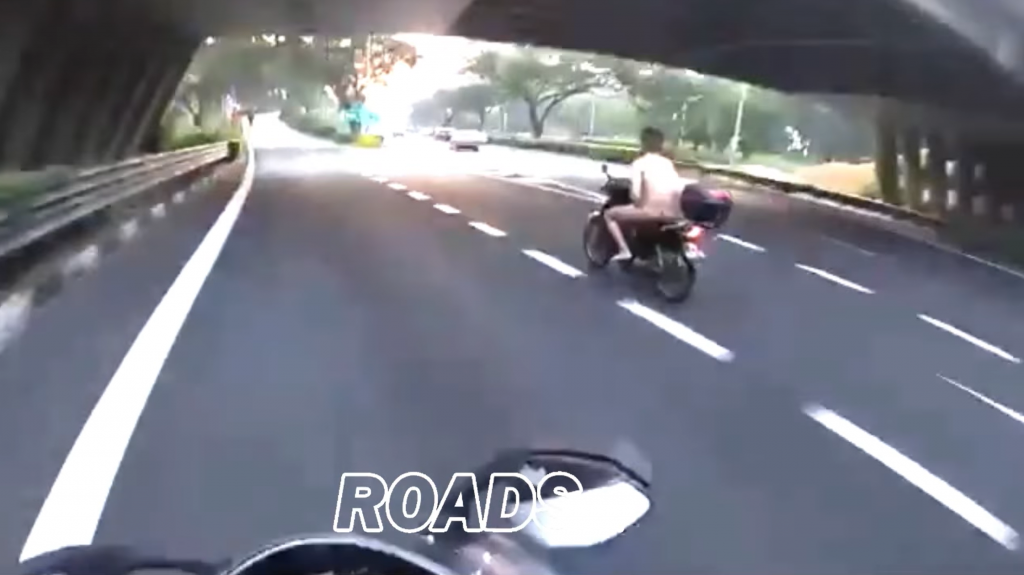 Pictures of the Naked Rider waiting at a traffic light junction near Masjid Darul Aman in Eunos also made their way to the internet.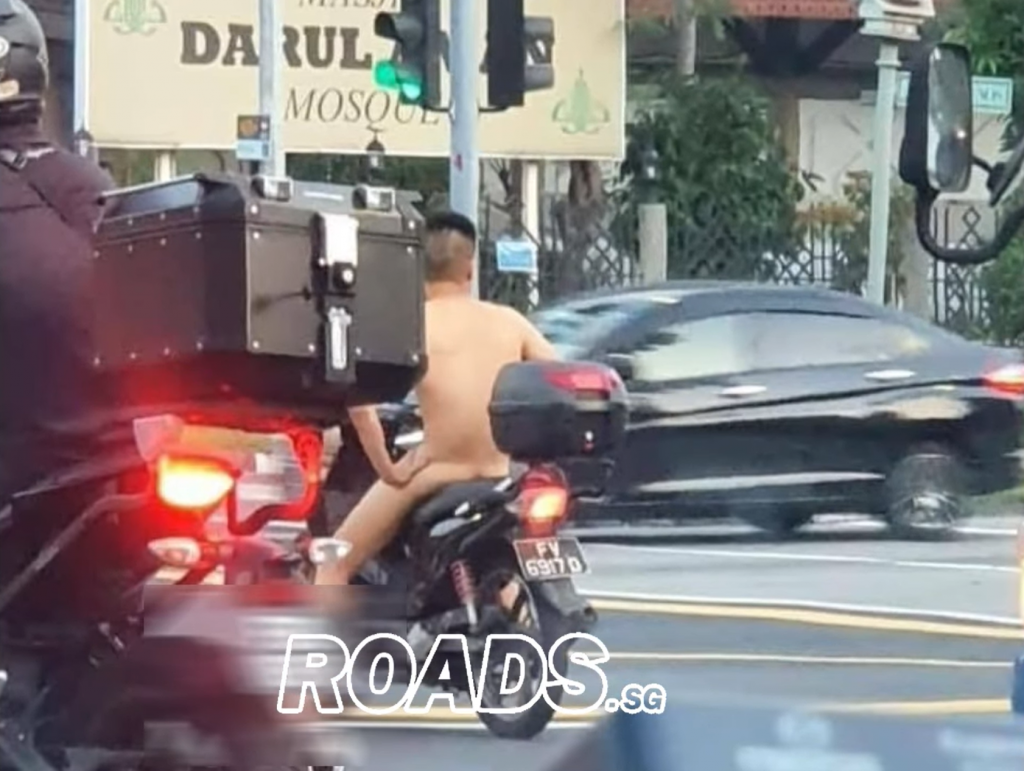 The motorcyclist who captured the Naked Rider on his vehicle's camera soon lost sight of him as they went in opposite directions.
However, this wasn't the last Singapore would see of the Naked Rider.
Naked Rider Climbs Atop White Car At Night 
In another video, a completely nude man can be seen climbing on top of a car occupied by a driver in an open-air car park.
It's not known where the incident occurred, but it appears to have taken place in the night.
---
Advertisements
---
Since completely nude individuals are not often seen roaming the streets of Singapore, netizens believe that this is the Naked Rider who was spotted earlier.
In the 39-second clip, the naked man rests his head on a white car's boot while pressing his nether regions against the boot's door.
He then climbs atop the white car and stands there for a moment, as if enjoying the rush of wind in his, uh, hair.
He then gets off the car and walks away like it was a perfectly normal thing to do.
The man was subsequently arrested. Police investigations are ongoing.
Those who fail to wear a helmet while riding a motorcycle will be slapped with three demerit points and a fine of S$150.
As for public nudity, the penalty may vary from a fine not exceeding S$2,000 or imprisonment for a term not exceeding 3 months or both.
Featured Image: Facebook (ROADS.sg)
Like writing? Goody Feed is looking for writers! Click here for more info!