---
Advertisements

---
Naomi Neo, a 26-year-old social media influencer, gave her followers on TikTok a preview of the grand house she will soon be moving into.
It was also her four-year-old son Kyzo's first time seeing the impressive estate that took 3 years to complete.
He had no problem playing realtor as he showed off the new homes' private swimming pool, floor-to-ceiling windows, and more, while his mother filmed down all the adorable moments.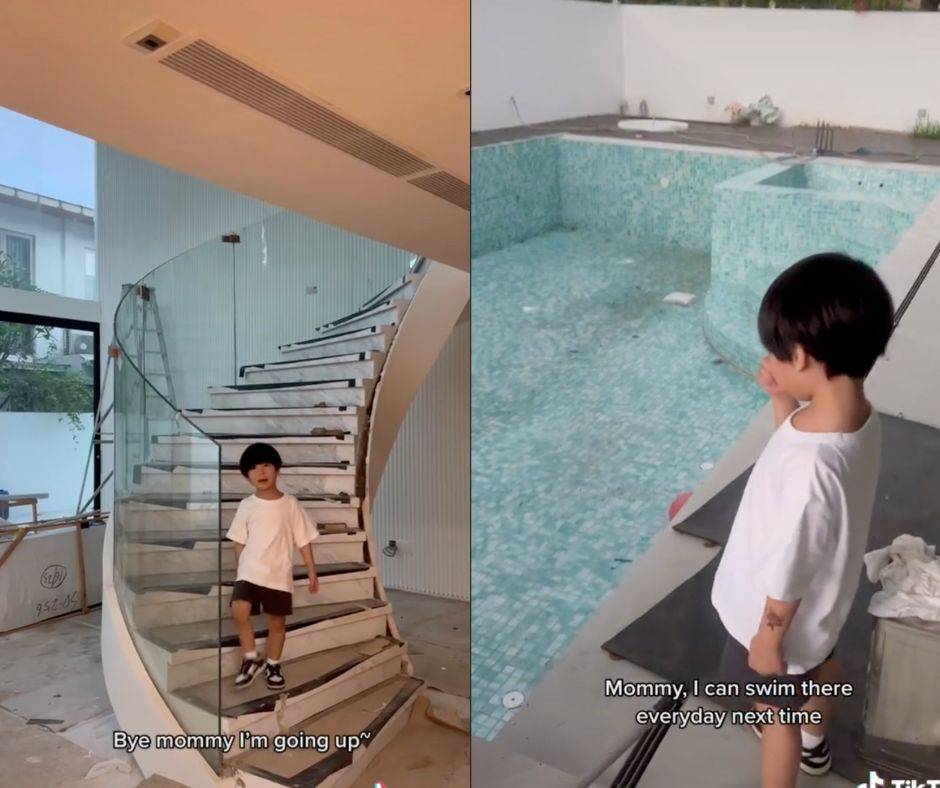 In the video, Kyzo can be seen wondering around the property, going up the spiral staircase, and staring fondly at the pool saying, "Mommy, I can swim there everyday (sic) next time!"
As they head upstairs, her son enters the space dedicated as the playroom, which boasts sleek wooden flooring and large window panels that overlook the lush greenery outside.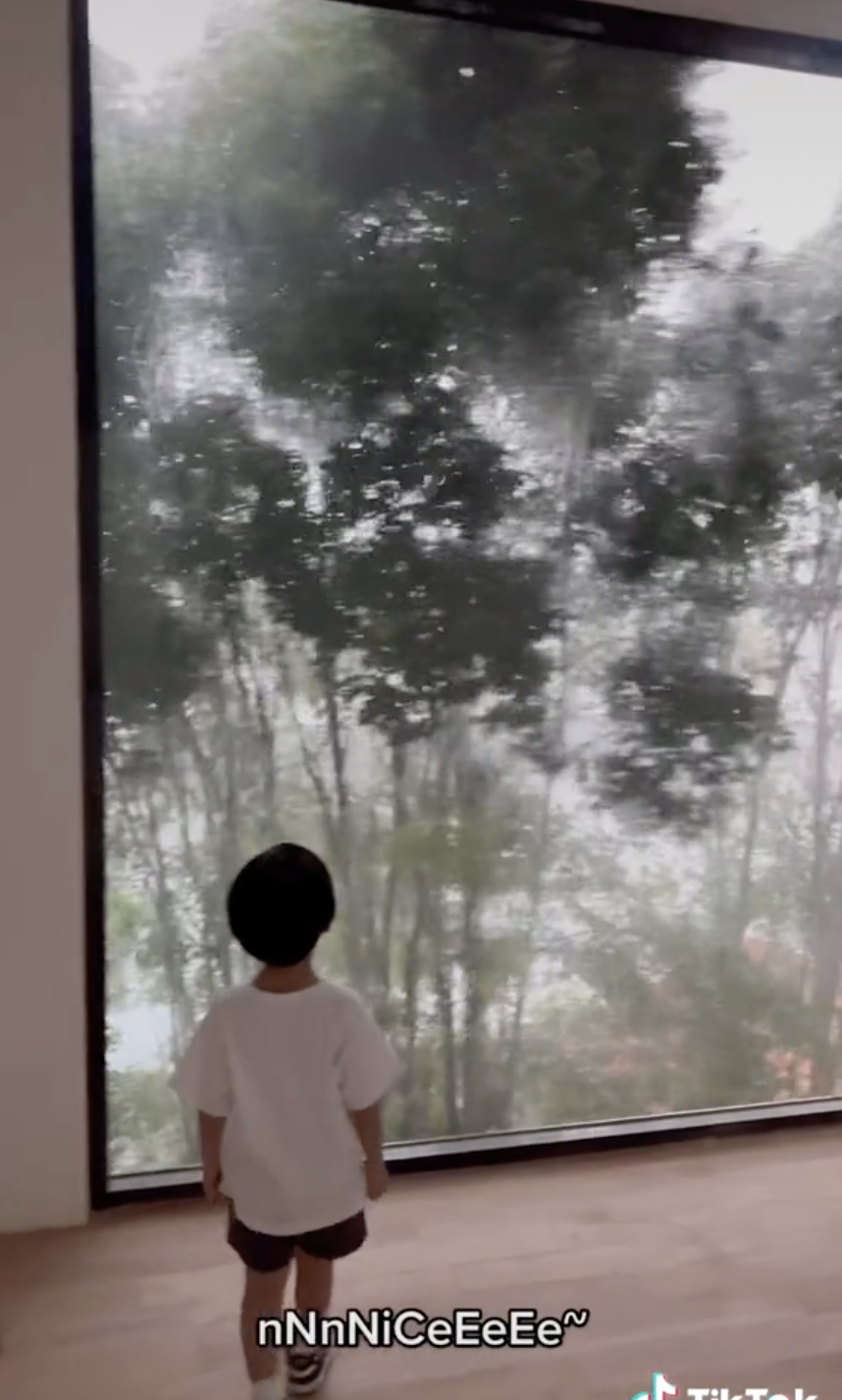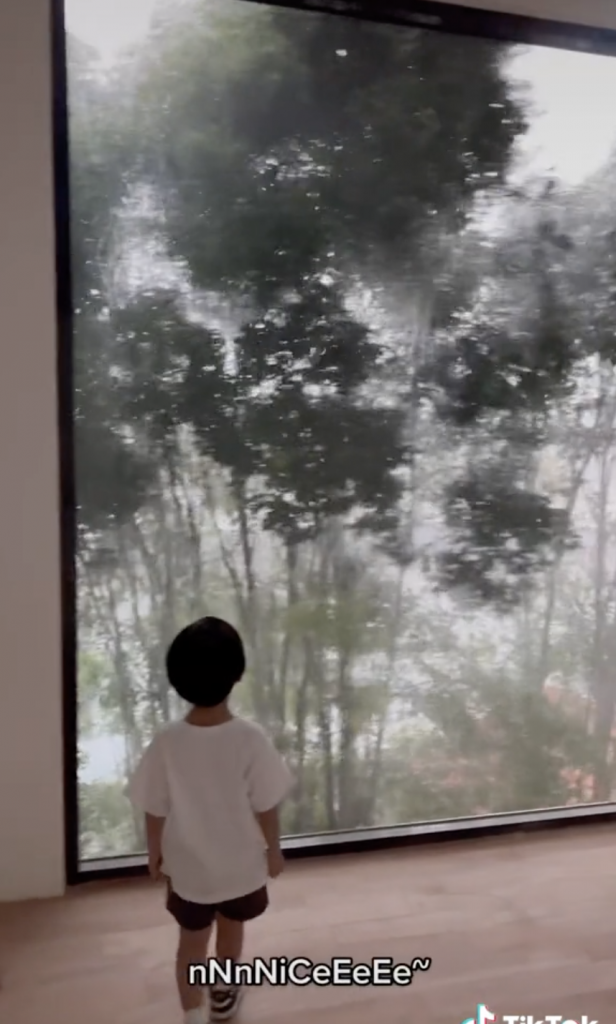 "NnNiCeEeEe," the little one says.
Kyzo Cutely Vows to Protect his Sister from the Dangers of the Top Bunk
As they move along to check out the kids' room, Kyzo calls dibs on the top bunk, not cos it's cooler, but because he wants to protect his younger sister from falling off.
"Mummy, I want to sleep on top. Then meimei will sleep below because upstairs is more dangerous," the four-year-old says sensibly.
He also promises his mother, "Mama, next time when I sleep with meimei in the same room I will help you take care of her."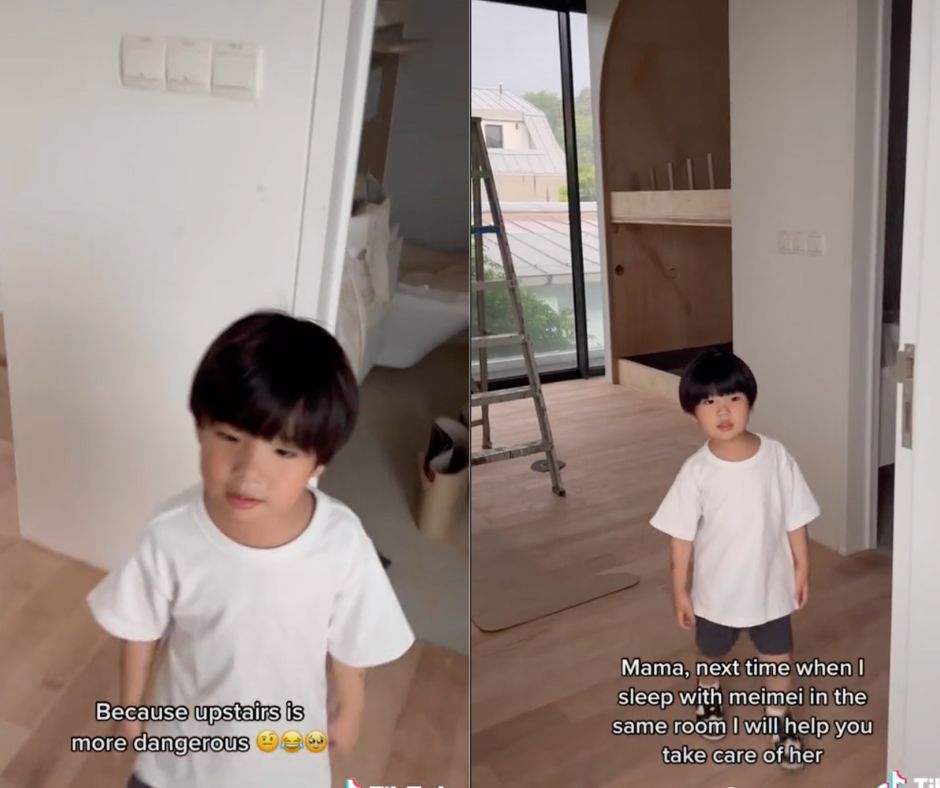 Naomi had previously shared in a YouTube video that she planned for her kids to share a room for the first few years, before they will eventually have a bedroom each as they grow up.
Her and her husband, Han, had welcomed their daughter, Zyla in January last year.
---
Advertisements

---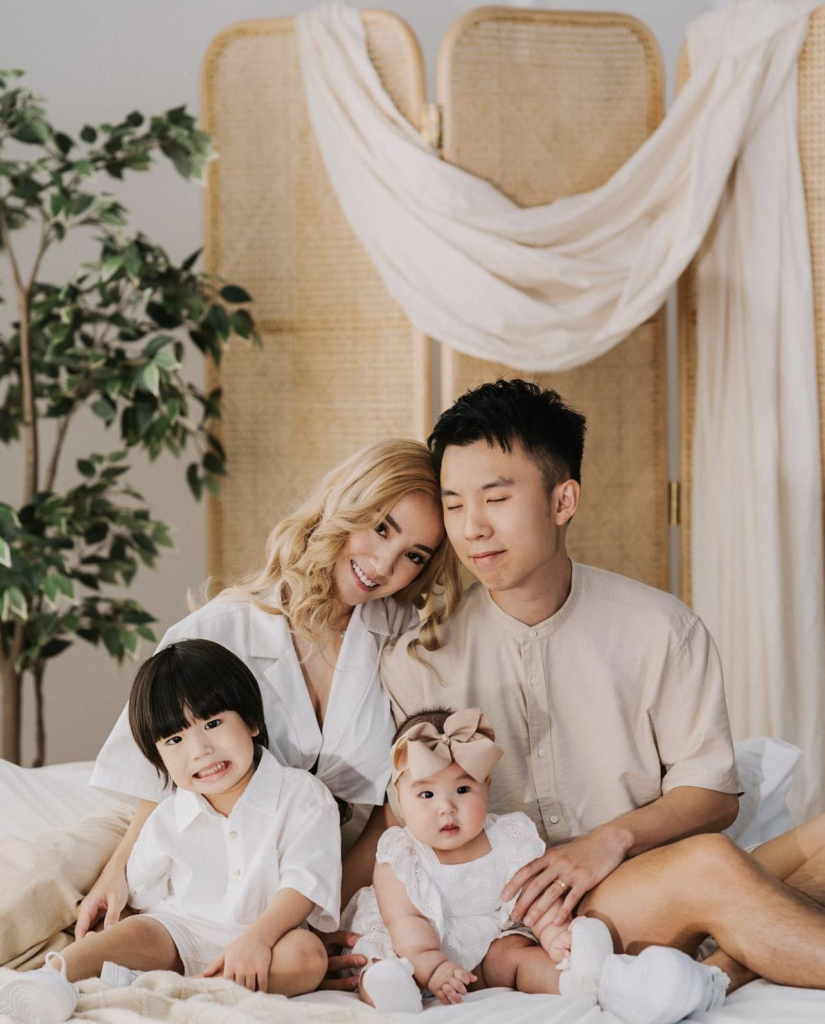 The House Features a Marbled Bathroom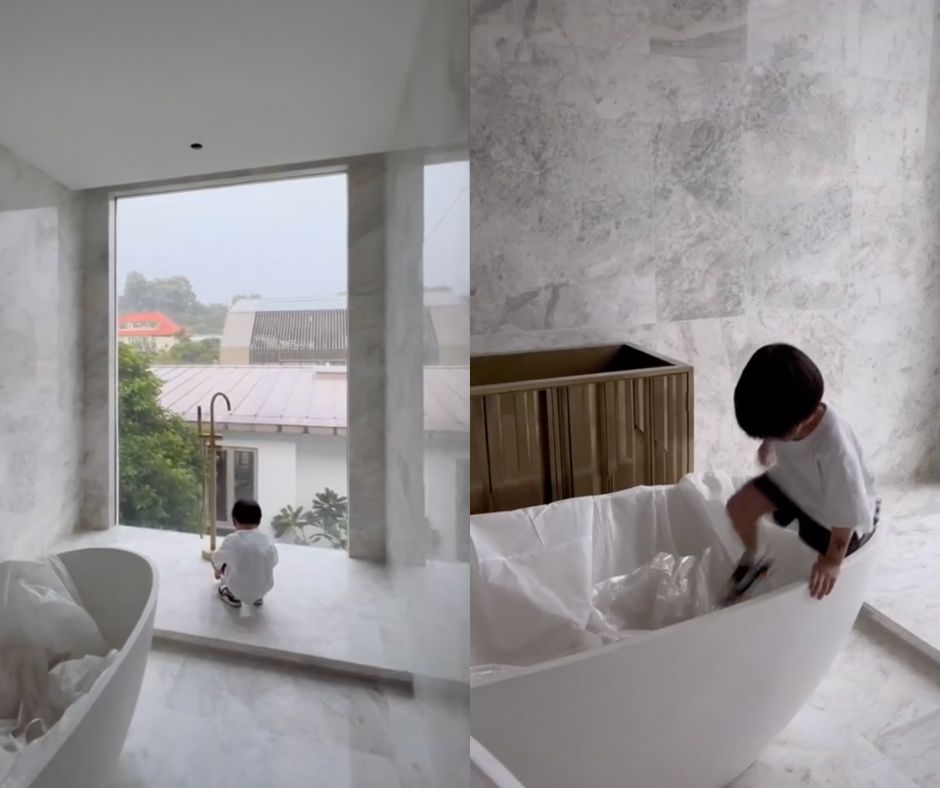 A brief look at one of the luxurious bathrooms was also shown, where viewers could admire the sleek marble walls and flooring, along with the same full-sized windows that were present throughout the house.
Naomi had shared back in 2020 on YouTube that her family had already possessed the keys to their new landed property back in 2019, but that Covid-19 had halted their renovation plans for awhile.
She has since commented on the present TikTok video to ask her followers if they wanted to see more house updates in the future, after garnering many "Oohs" and "Ahhs" from her 2.2 million video viewers.
Read More:
Featured Image: TikTok (@naomineo)
.

Here's why a 4-day workweek might finally really be possible in Singapore soon:
Read Also: