This year feels like it has whizzed past us, mainly because of the fact that the COVID-19 situation has disrupted our lives so much that it feels like we didn't even do much during the entire circuit breaker.
Where has all the time gone?
And now, we're already in the midst of July, and in a couple of weeks' time, it's going to be the day that we all wear red and white.
Yes, I'm talking about National Day.
The NDP song has just been released two days ago, and while it is just another song that we sing to be patriotic, did you know that the song highlights this year's pandemic and shows us how life has been for most of us afterwards?
Here are 8 facts about the new NDP song:
1. Not The First NDP Song Performed By Nathan Hartono
As you all may know by now, this year's NDP song is sung by the one and only Nathan Hartono, who was born in Singapore to Chinese-Indonesian parents.
Despite starting his music career in 2005, he only gained massive popularity in 2016 when he appeared in the first season of Sing! China. This was because he was the first Singaporean to pass all the blind auditions and make it to the semi-finals.
He finished first in the semi-finals and finally emerged second in the overall competition.
So while you may think that he only participated in patriotic NDP songs just this year, you might want to think again.
In fact, this isn't the first time that Hartono has performed NDP songs. He actually performed "Where I Belong" at the NDP celebrations in 2008, and he also sang the theme song for the Asian Youth Games, Asia's Youth, Our Future, in 2009.
And we bet you didn't know that he wrote his own NDP song back in 2015 either.
2. The Song Was Planned Since Last Year
Did you know that this year's NDP song was planned since last year?
Yep, and coincidentally, the message of the song that was supposed to be written for a normal climate also applies to what we are currently facing – a pandemic.
The song encourages all Singaporeans to be more grateful and appreciative of one another and aims to unify us to rally together in this difficult situation.
3. Music Video Representation
If you've looked at the NDP songs of the previous years, you would have known the videos feature Singaporeans singing together or dancing together. You might even see a few glimpses of Singaporean folks gathering for activities. However, this year's video is slightly different.
There are clips of how everyone lived their lives because of the COVID-19 pandemic:  through video calls. When the circuit breaker commenced, most of us couldn't leave the house anymore unless we were essential workers.
Many employees had to work from home, and friends and family who lived apart from one another would have to do video calls because they couldn't meet.
---
Goody Feed YouTube Channel
Do you know that the GST Voucher Scheme is used to make sure that your boss pays GST? Watch this video and you'd know why your boss hates it!:
---
The director of the music video is local film-maker He Shuming, and he said, "I hope… Singaporeans, after they watch the music video… think about the people around us who have impacted us and inspired us. It's been a challenging year, but I hope Singaporeans will remember that we're never alone and that we can get through this together."
4. OK Chicken Rice
If you've watched the video, perhaps you may have noticed two very familiar faces.
---
Advertisements
---
They are the husband-and-wife team that owns OK Chicken Rice in Ang Mo Kio, Mr Daniel Tan and Madam Clara Loh.
During the COVID-19 situation, the couple extended their help to many essential workers and delivered more than 10,000 packs of free chicken rice to healthcare workers over a period of two months.
Later, they also started the online campaign, Cheer Up, so that members of the public can opt to make donations to them to offset their delivery costs.
While they are just one of many other groups of Singaporeans who extended their help, it's amazing that they were so selfless in doing this for the healthcare workers who are working day and night just to treat all the COVID-19 patients.
5. Hip-Hop Group Redeafination
In case you didn't realise, the music video also featured hip-hop group Redeafination.
---
Advertisements
---
The group actually comprises of individuals from the deaf community, and you're probably wondering, how do they dance if they are unable to hear the music?
Well, they utilise the vibrations that they feel through the floor to keep up to beat with the music.
And through this way, they've choreographed the dance moves for this year's NDP song.
6. The Socially-Distanced Dad
This year's video also features The Socially Distanced Dad – a project that was created by Josiah Ng and his three-year-old son, Tyler. Through this social page, we get a glimpse into their daily lives as they try to cope with the changes brought about by COVID-19.
They created that page to inspire other parents who were facing the same challenges and to let them know that they were not alone, as well as to just spend some time together as father and son.
---
Advertisements
---
And the fact that they've made it onto this year's NDP song music video shows that they most definitely achieved their aims.
7. Come Makan With Me
Not many people would know that the initiative "Come Makan With Me" was also featured in the music video.
39-year-old oncologist Mr Mohamad Farid was the one who initiated the movement along with the support from the Migrant Workers' Centre (MWC).
The initiative started in November 2017 and was basically invitations extended to foreign workers into a small group of people's homes for meals.
This definitely has a lot of meaning, especially now that most of our cases are contributed by the foreign workers in dormitories. It is important that we continue to welcome them instead of shaming them because they have done a lot for our nation as well.
---
Advertisements
---
8. Meaning Behind This Year's NDP Song
While most of the songs have one common theme behind them, which is to be proud that us Singaporeans can achieve whatever we want as long as we're a part of Singapore, this year's theme is more of a way to celebrate our resilience and our togetherness in facing the pandemic.
It acts as a rallying call to Singaporeans that we should all play our part because we are the ones who will determine the future of Singapore. Together, we will face all difficulties and crises.
This year's theme: Together, A Stronger Singapore.
According to the official NDP website, "Together" stands for "Singaporeans uniting as one people, brought closer in bonds of compassion and kindness" whereas "A Stronger Singapore" stands for "our determination to emerge from the crisis stronger as a nation, with our best days ahead of us.
Now that you know the importance of staying together as one people, you might as well just watch our latest video whereby we simplify what TraceTogether is here:
---
Advertisements
---
This Singapore love story set in the 90s shows you why you should never wait for tomorrow. Watch it without crying: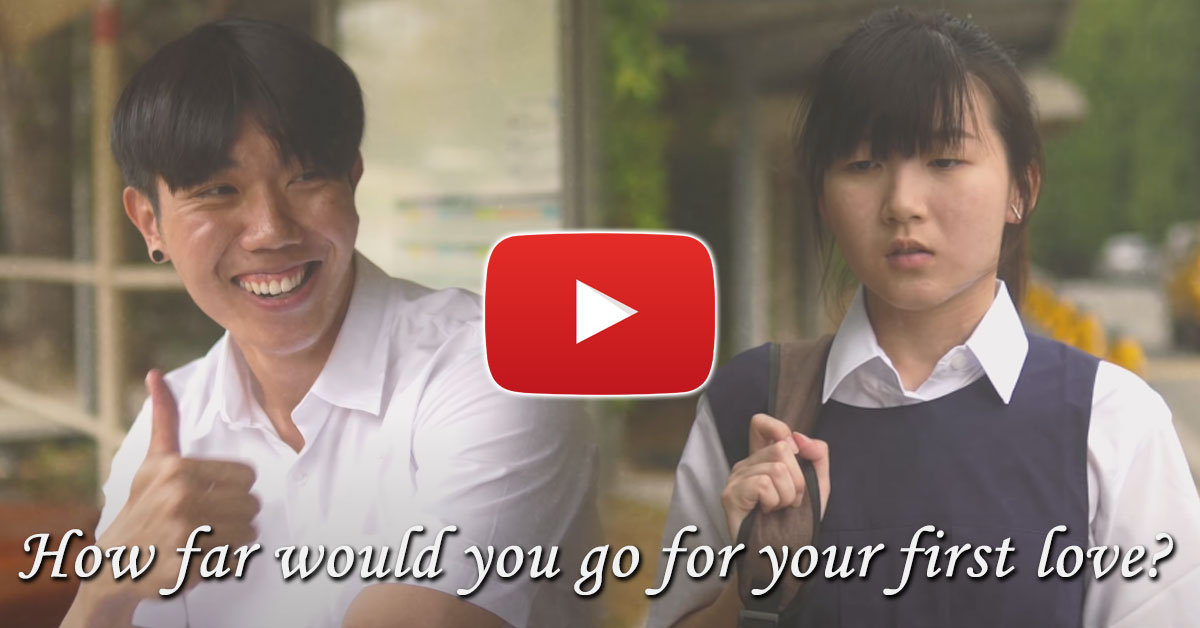 ---
Advertisements
---
Enjoyed this article because it's both informative and entertaining? If so, you should download the Goody Feed app so that you won't miss out on any articles, as there are app-exclusive contents as well! Also, join our Telegram channel if you use Telegram often!
Latest & Popular Articles You Must Not Miss:
---
Advertisements
---
---
Advertisements
---
Our Most Popular Videos You Must Not Miss:
---
Advertisements
---
This Singapore love story set in the 90s shows you why you should never wait for tomorrow. Watch it without crying: