---
Advertisements
---
When Singapore announced that travellers from Malaysia will only need to serve 7-day Stay-Home-Notice (SHN) upon arrival in Singapore, you were surprised but accepted it because Malaysia was "safe".
But now? When they're reporting 3-digit new cases daily? You're now leery of the relaxed restrictions against Malaysians coming into Singapore.
Well, guess what?
You're not the only one because in the Multi-Ministry Task Force's recent review to border policies, Malaysia's one of the countries' affected.
Everything About the New Border Measures That'll Start from Tomorrow (14 Oct)
Yesterday (12 Oct 2020), it was announced that there will be several changes made to existing border measures.
This includes new requirements for travellers from Malaysia, the Philippines, Indonesia and Hong Kong.
Here's what you should know.
Malaysia
Travellers from Sabah, Malaysia are now required to subject themselves to a 14-day SHN upon arrival in Singapore at a dedicated facility.
Previously, they only need to serve a 7-day SHN at a place of residence.
The reason why this is happening isn't just because Malaysia's experiencing a spike again.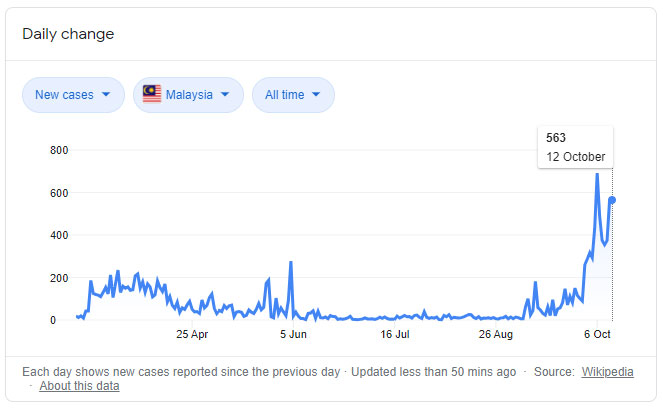 It's also because Sabah is at the forefront of the wave in the whole of Malaysia, accounting for more than 25% of the total number of cases as of the time of writing.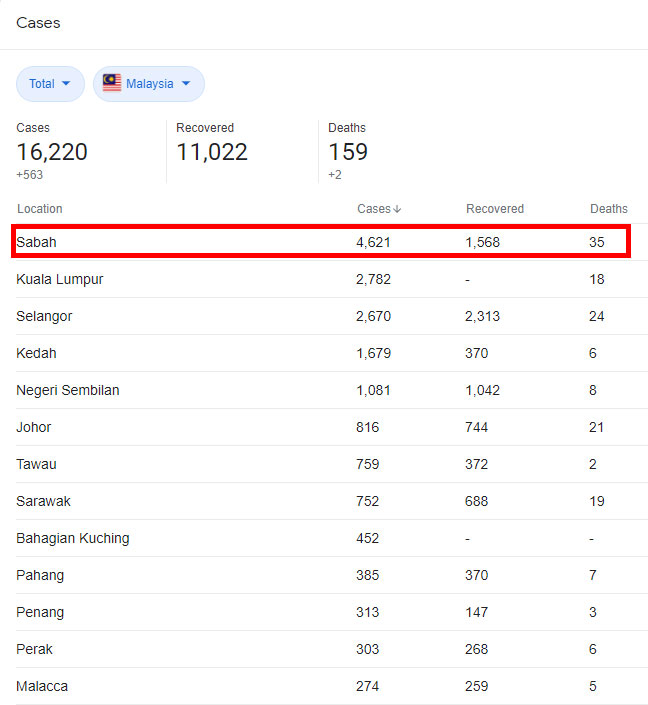 This doesn't just involve Malaysians.
Singapore-based travellers under the Reciprocal Green Lane (RGL) as well as Malaysian Citizens and PRs under the Periodic Commuting Arrangement (PCA) are subjected to the new requirements as well.
This will take effect from 14 Oct 2020.
Travellers from other parts of Malaysia will only need to serve the usual 7-day SHN but the task force says they'll monitor the situation in Malaysia closely.
Indonesia & The Philippines
If you've been paying close attention to the daily reports recently, you'll realise that three countries were frequently mentioned when it comes to imported cases.
India, the Philippines and Indonesia.
Previously, any travellers coming into Singapore from India must take a Polymerase Chain Reaction (PCR) swab test before making their way into Singapore.
Now, the Task Force says that travellers looking to come into Singapore from Indonesia and The Philippines must do the same thing.
---
Advertisements
---
Only non-Singapore Citizens or Permanent Residents are subjected to this requirement.
In order to enter Singapore, they must take a PCR swab test within 72 hours of their departure and will only be allowed to enter after showing a negative result.
Travellers from India transiting through Singapore also have to produce a negative result as well.
This will take effect from 19 Oct 2020 at 2359 hours for both transit and arrival.
But just because you tested negative doesn't mean you'll get a free pass.
---
Advertisements
---
You'll still have to serve a 14-day SHN at a dedicated facility.
Hong Kong
Now, for something in the opposite direction.
Previously, Hong Kong was struggling madly with another wave of Covid-19 infection, but it seems that it has managed to have handled it pretty well.
So well that the task force decided that travellers from Hong Kong only need to serve a 7-day SHN at their residence, compared to the previous requirement of 14-day SHN at a dedicated facility.
This makes Hong Kong the fifth addition to Singapore's list of low-risk countries.
---
Advertisements
---
The other entrants on this vaunted list are:
Macao
Malaysia (excluding Sabah)
Mainland China
Taiwan
This takes effect from 14 Oct 2020 at 2359 hours.
Visa & Testing For Travellers
In other news, Singapore is now issuing visas to travellers once again.
From 18 Oct 2020, people overseas can apply for a visa into Singapore (if needed) from an authorised agent, the Singapore mission or a local contact.
Those who are holding on to valid visas do not have to reapply.
---
Advertisements
---
A visa, however, doesn't guarantee entry into Singapore. You need to check if you're able to before getting onto a plane and seek approval via ICA's website here.
The authorities will also be increasing the number of clinics which can offer pre-departure swab tests to travellers from it's current 150.
MOH is also asking for interested labs, clinics and swab service providers to apply if they're interested in being included.
---
Advertisements
---
Speaking of interested parties, if you're unemployed and thinking of doing something for Singapore, how about becoming a swabber?