---
Advertisements

---
Last Updated on 2023-05-16 , 1:33 pm
FairPrice Finest, a major supermarket chain in Singapore, has recently opened a new outlet in the newly launched Woodleigh Mall.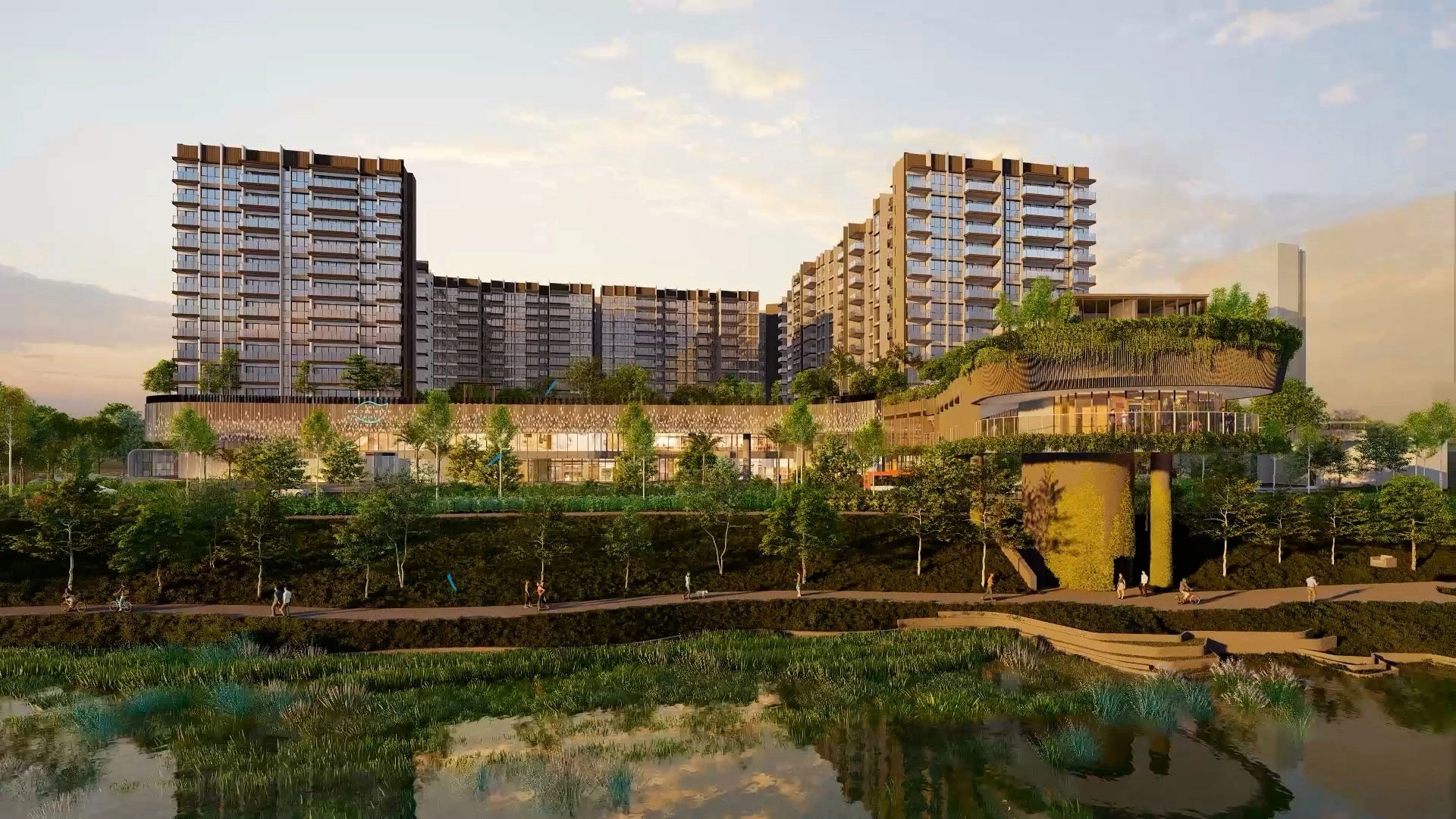 The three-story mall covers a massive 25,000 square feet.
It offers a variety of retail, food and beverage (F&B) options, entertainment, wellness facilities, and more for Bidadari residents.
The mall, which opened to the public on 9 May 2023, is located in the heart of City Fringe and is connected to an extensive network of cycling routes in the area and the upcoming ten-hectare Bidadari Park and Alkaff Lake.
Apart from the numerous amenities and food options available in the mall, the newly opened FairPrice Finest in the basement is worth checking out, as it boasts one of the most prominent food hall concepts ever introduced by FairPrice in any of its outlets.
Unique Food Hall Concept at New FairPrice Outlet
Although smaller than the largest FairPrice Xtra Hypermarket located in VivoCity, which covers over 90,000 square feet and occupies two floors of the mall, the FairPrice Finest outlet at Woodleigh is a must-visit for its unique food hall concept and delectable food offerings.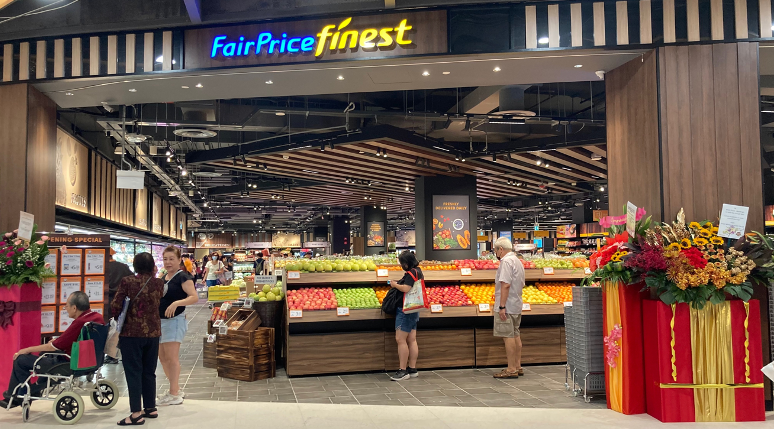 The Woodleigh outlet offers a diverse range of products, including fresh produce, meat, seafood, bakery items, and a selection of international products.
It has a modern and spacious design, making it easy for customers to navigate and locate the products they require.
Once customers pass the extensive fruits and vegetables section, they will come across the integrated Food Hall, which features six ready-to-eat counters and a spacious seating area for in-store dining.
From pastries and coffee to Japanese bento boxes and cocktails, customers are spoilt for choice.
---
Advertisements

---
Customers seeking a break from shopping can indulge in a cup of high-quality latte or cappuccino at Tiong Hoe Specialty Coffee or some baked treats at The Bakehaus, both situated within the Grocer Cafe in the food hall.
Tiong Hoe Specialty Coffee serves speciality coffee made from beans sourced from Africa, Asia, and South and Central America.
At the same time, The Bakehaus offers a variety of freshly baked goodies, including cakes, bread, and pastries.
There's a Bar For You To Unwind Too
After a long day, customers may also want to unwind with a refreshing cup of beer or a sweet cocktail.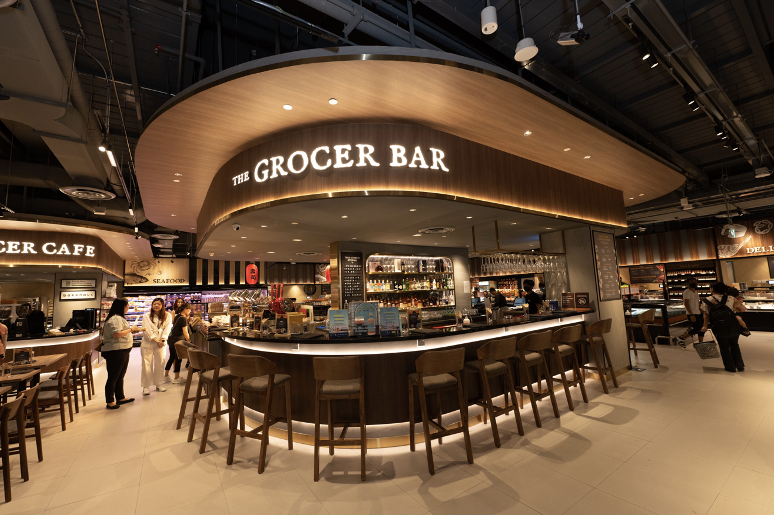 At the Grocer Bar, customers can try Woodleigh's FairPrice Finest exclusive cocktails, such as The Woodleigh Club and FairPrice Smash, which are made with gin and offers a unique taste.
The Grocer Bar also features a 15-seater bar table, allowing customers to relax while sipping on wine.
Happy hour is available from Monday to Friday, 10 am to 5 pm, where customers can enjoy house-pour wines at $7.90 per glass.
Additionally, Red Dot Brewhouse, a local brewery which offers unique brews like Monster Green Lager and Summer Ale, provides various craft beers on tap.
"Pick N Cook" Option at Grocer Kitchen
The outlet has a Grocer Kitchen where customers can enjoy grilled seafood like prawns and oysters cooked on-site.
Customers can also opt for FairPrice Finest's "Pick N Cook" option, where they can select items such as meat or seafood ingredients for chefs on-site, who will expertly prepare them.
---
Advertisements

---
For a top-up of $8, customers can enjoy the grilled seafood with Miso soup and a salad bowl.
On the other hand, the outlet's Roasted Delights section offers affordable sushi sets and hot bentos for those who enjoy Japanese cuisine.
It also provides an extensive range of succulent roasts, including char siew chicken and pork knuckles.
Customers can even customise their own cheese platter by choosing three to five cheeses from the cheese counter, with prices ranging from $4 to $6.
They can also select from various salami and cold cuts options to turn the platter into a charcuterie plate.
Meanwhile, NTUC FairPrice's Just Wine Club members can enjoy a cheese and wine platter for two at the Grocer Bar for only $35.
---
Advertisements

---
The set includes two glasses of wine, a specially curated cheese platter, and six freshly shucked oysters.
Deals and Promotions In-Store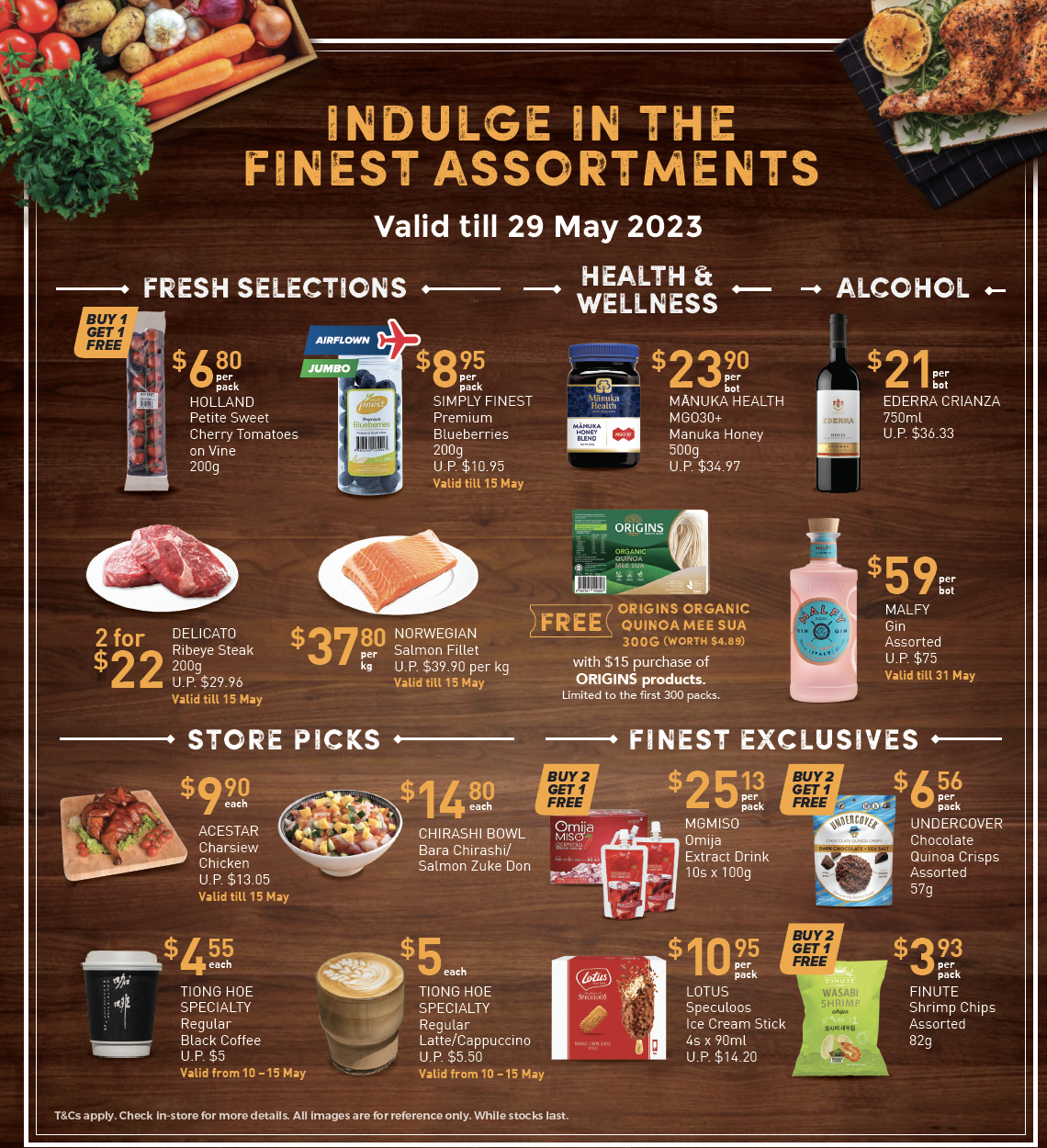 At the FairPrice Finest outlet in Woodleigh, customers can enjoy various promotions and discounts, including daily deals, seasonal discounts, and member-exclusive offers for FairPrice members.
For added convenience, the store offers a "Scan N Go" service, allowing customers to pay for their purchases through the NTUC application while shopping.
By joining NTUC FairPrice's membership program, customers can enjoy additional discounts of up to $7.
The "Scan N Go" service also gives customers an extra $5 discount.
---
Advertisements

---
With its 24-hour daily operation, the FairPrice Finest Woodleigh outlet provides customers with the convenience of grocery shopping anytime without worrying about time.
However, the dine-in spaces, such as the Grocer Bar and Grocer Kitchen, have specific opening hours.

Your parents are wrong: MSG (Monosodium Glutamate) is good for you (sort of). Here's the truth:
Read Also: