---
Advertisements

---
You're probably already aware that 1 September will be a public holiday.
On 22 August, it was confirmed that Mr Ng Kok Song would be one of three candidates in the upcoming Presidential Election.
Since the news was announced, posters featuring the other two candidates, Mr Tharman Shanmugaratnam and Mr Tan Kin Lian, have been put up.
However, Mr Ng does not have any physical posters or banners.
Here's the reason why.
No Posters or Banners for Sustainability Reasons
Speaking to the media at Amoy Street Food Centre, 75-year-old Mr Ng questioned the need for campaigns to have posters and banners.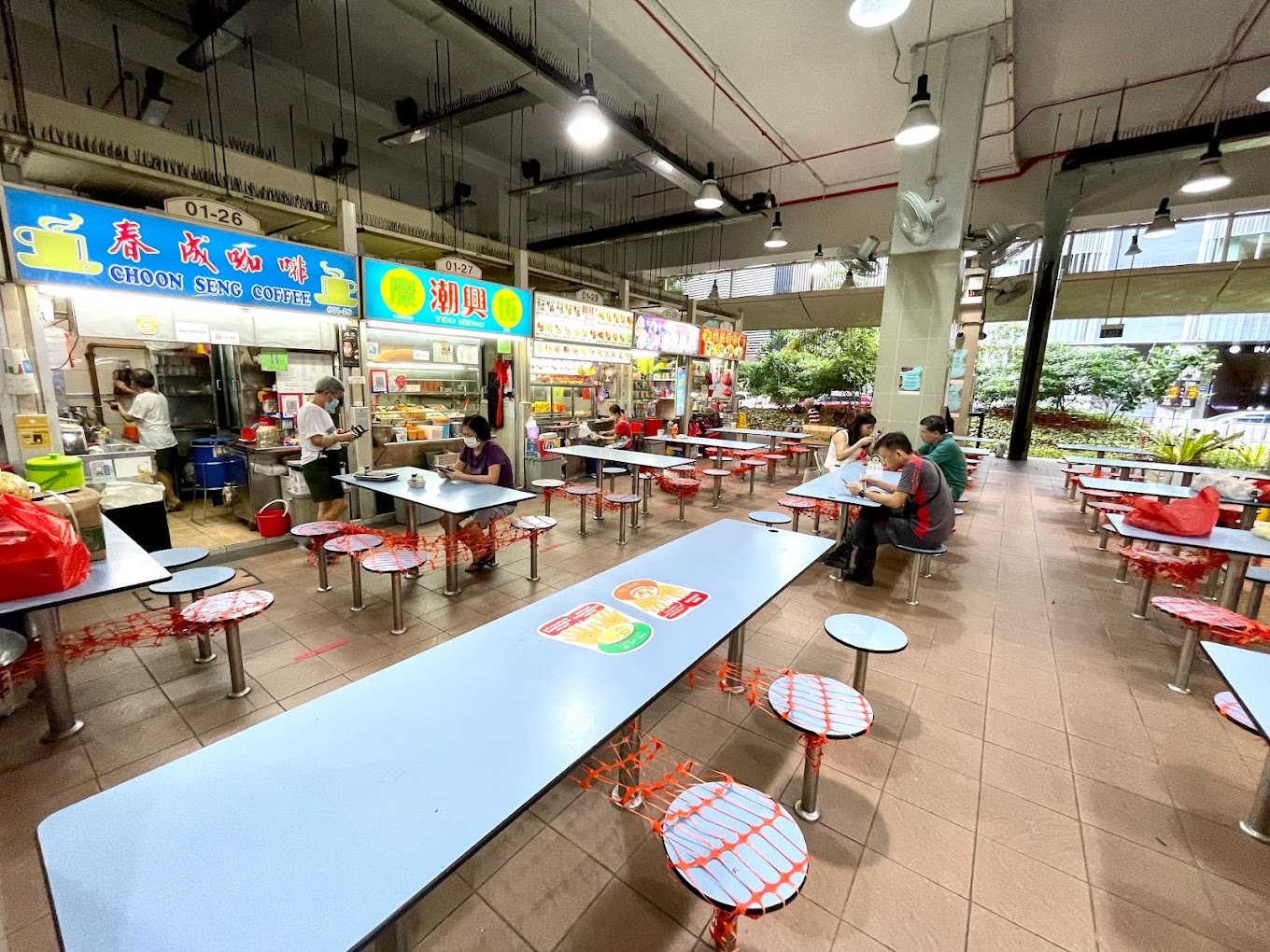 He even called them "environmentally unfriendly".
He said, "What's the point of making posters and banners? Hang them up for a few days, take them down, and then send them to be destroyed as waste.
"We should try to be as environmentally friendly as possible. I feel that what we do has got to be compatible with our desire to have a more sustainable country."
He also mentioned that his team will print campaign pamphlets for those that need them.
However, he plans on keeping that to a minimum so that his campaign can be "as environmentally friendly as possible".
Another Reason for the Lack of Physical Posters
Besides his wish to be environmentally friendly, Mr Ng has another reason for the lack of physical posters and banners.
He admitted that he lacks the manpower and party machinery to "hang up posters on lampposts all over the island".
He said, "I have very limited resources, and therefore I ask Singaporeans who are looking for posters and banners to understand my situation… sorry, no posters. No banners."
Mr Ng said that he would rely on social media instead.
Calling his online reach "quite spectacular", Mr Ng noted that young people are "crucial" to his campaign, especially first-time voters.
After all, the last contested Presidential Election took place in 2011.
This means those aged 21 to 33 will be first-time voters in the upcoming Presidential election.
Mr Ng said that he hopes that young people will "begin to learn what is the meaning of the Presidential Election".
He added, "It's not just a voting thing. It's an educational process which will benefit the future of governance of Singapore."
He said that based on his walkabouts, one of the main concerns of young voters is their future employment opportunities.
---
Advertisements

---
Mr Ng listed three things that would "inspire hope and confidence in our younger generation".
Firstly, the government should step in to help the younger generation.
Secondly, young Singaporeans should help themselves through hard work and perseverance.
Finally, another thing that would "inspire hope and confidence" is for young Singaporeans to learn financial literacy.
Mr Ng isn't joking about his "spectacular" online reach.
At the time of writing, Mr Ng's official TikTok page boasts a whopping 93,200 followers.
---
Advertisements

---
His most viral TikTok video currently has 3,100,000 views and is about his secret to staying healthy at 75.
On 23 August, a TikTok video he uploaded depicting an interaction with his cat had over 92,300 views in less than six hours.
Plans to hold an Online Seminar
On 22 August, he shared that instead of a physical rally, he plans on holding an online seminar for the public to listen to and ask questions.
---
Advertisements

---
When people think of the Presidential Election, the imagery of physical rallies may be one of the first things that come to mind, making Mr Ng's campaign somewhat unconventional.
He explained, "Physical rallies are not necessary. In these modern times, with social media, I can reach thousands, millions of Singaporeans, especially the younger generation, at home, at their computers, [and via] their mobile phones.
"I don't need a physical rally [as there will be] a lot of shouting, maybe some booing. I want to reach Singaporeans in their times of silence when they are looking at their phones. That is what is going to help me in this campaign to overcome my disadvantage of not being a government-endorsed candidate."
Notably, during his thank you speech at the nomination centre on 22 August, some people could be heard booing and loudly dismissing Mr Ng's words.
When asked by reporters if he found the booing "overwhelming", Mr Ng dismissed the hecklers as a "vocal minority".
He said he only cared about the "silent majority" who had "gone home" earlier.
Other Ways Mr Ng Kok Song is Going to Campaign
On 22 August, Mr Ng revealed that he wants Singaporeans to learn more about his fiancée, 45-year-old Sybil Lau, as part of his campaign.
On 23 August, he told reporters he also intends to campaign "the traditional way".
---
Advertisements

---
Besides walkabouts and handing out pamphlets, Mr Ng said he intends to visit shopping malls and organisations "so that [he] can be personally in touch with people".
Notably, Mr Ng was seen at Tiong Bahru Market and Food Centre with his fiancée in early August.
He even uploaded a TikTok video about this visit, titled "Tiong Bahru Market #Surprise Date".
According to the video, he and his fiancée come to Tiong Bahru for their weekend dates.
He said he used to frequent the market to buy groceries and cook meals for his late wife.
However, now that he has Miss Lau, Tiong Bahru Market and Food Centre has a new meaning for him.
The video also shows him surprising his fiancée with flowers from the florist at the market.
On 23 August, Miss Lau told reporters that the couple patronised Amoy Street Food Centre often, especially when Mr Ng was still with GIC.