---
Advertisements

---
Last Updated on 2023-03-29 , 10:02 am
I'm going to get a good grade in drinks, something that is now normal to want and possible to achieve.
From 30 December, pre-packed drinks that contain sugar and saturated fat must be labelled with a Nutri-Grade grade from A to D, with D being the most unhealthy.
These drinks include fruit juices, juice drinks, soft drinks, milk and yoghurt drinks, and instant powdered drinks.
Many manufacturers have introduced these Nutri-Grade labels ahead of the 30 December deadline. Scroll down to check out what grade your favourite drink got!
If you've only 30 seconds, watch this instead:
What The Different Grades Mean 
The grading system is known as the "Nutri-Grade" and is based on the sugar and saturated fat content within a drink:
A: 250ml drink with no sugar and saturated fat content
B: 250ml drink with no sugar and saturated fat content but contains sweeteners
C: 250ml lower-sugar drink with less than 10g of sugar and 3.75g of saturated fats
D: 100ml drink with more than 12g sugar
The labels will look like this: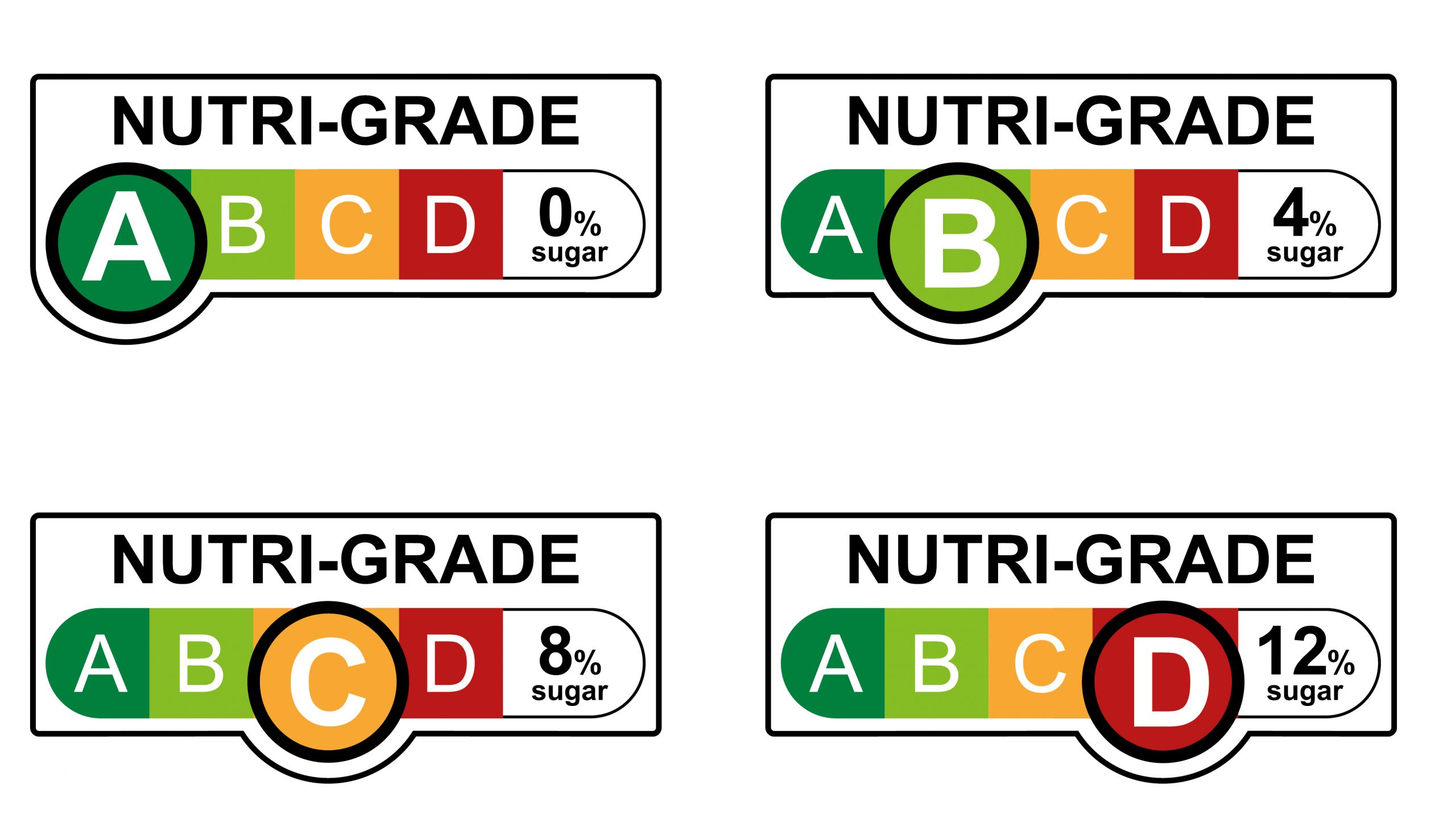 Grade D drinks are also not allowed to be advertised. You can read more about these grades and how they came about in this article.
If you visit any supermarket chain like Sheng Shiong, FairPrice, Giant, and Cold Storage, you might have noticed that some products in-store and online already bear these labels.
Let's take a look at some of Singapore's favourite brands and drinks, and whether they achieved a perfect score. Because in the words of our Asian parents, if we didn't score 100%, we didn't score well. 
Yeo's: Mostly B's, But Planning to Improve to Get That A
Yeo's is a brand that any Singaporean would know. We've all certainly bought a six-pack of chrysanthemum tea to events before.
According to FairPrice Online, most of Yeo's drinks seem to fall under the B grade, with one obtaining a C grade.
Our favourites, like their chrysanthemum tea, lemon barley, longan red date, winter melon tea, soya bean, snow pear tea, iced lemon tea, and green tea all fall under the B grade. Their coconut water also obtained a B grade.
One outlier is their Bandung (Rose Syrup Milk) packet drink, which obtained a C grade.
Speaking to The Straits Times, Yeo's chief marketing officer said that they are working on reviewing and reformulating their drinks. All of Yeo's products will fall under the A and B range from 2023.
Pokka: A Mix of Grades
Pokka is another household favourite in Singapore, and their drinks hold a wide variety of grades.
Under grade A, we have the oolong tea (no sugar), Japanese roasted houjicha tea, jasmine green tea (no sugar version), Japanese green tea (no sugar version),
Grade B holders are jasmine green tea, chrysanthemum with white tea, straight red tea, peach oolong, ice lemon tea (less sugar version),
Their iced lemon tea, iced peach tea, milk tea, carrot fruit juice, Natsbee honey lemon, Kiyo Kyoho grape, and milk coffee achieved grade C.
Mixed berries and carrot juice, soursop juice, and guava juice achieved the lowest grade D.
---
Advertisements

---
Milo: Grade B (for Beloved)
Our dearest, beloved Milo. Even though you only got a B grade, kids will still flock over to the drinks stall for you.
All of Milo's drinks scored a B grade. This includes the packet, canned, and powder forms, and the gao siew dai, gao kosong, Activ-Go, Australian recipe, calcium enriched, and less sugar versions.
According to Nestle, all MILO products imported by Nestle into Singapore contain less than 5g of added sugars and less than 1.2g of saturated fat per recommended portion, and they are also "Healthier Choice" certified.
Nescafe: A's and B's
If coffee is your lifeblood, take a look at Nescafe's grades.
Grade A:
Nescafe Gold Original,
Instant Soluble Coffee Jar (Classic, Gold and Deluxe),
Instant Crafted Coffee Jar,
Dolce Gusto Beverage Capsules (Grande Intenso, Lungo, Espresso, Cold Brew and Americano),
Nescafe Classic,
Dolce Gusto Starbucks Coffee Capsules (Lungo), and
Gold Origins Freeze Dried Arabica Coffee (Alta Rica, Cap Colombia).
Grade B:
---
Advertisements

---
Nescafe 3 in 1 Instant Coffee (Original and Rich versions, including less sugar and brown sugar variations),
Instant Kopi-O,
2 in 1 Instant Coffee (Original),
Instant White Coffee,
Milk Coffee Cans (Original, Mocha and Latte versions),
Dolce Gusto Beverage Capsules (Cappucino, Latte Macchiato, Almond Flat White, Oat Flat White and Cafe Au Lait),
Dolce Gusto Starbucks Coffee Capsules (Caffe Latte), and
Milk Coffee Bottles (Iced Cappucino, Iced Chococino, Iced Cafe Latte).
Grade C is awarded to the Nescafe Instant Ipoh White Coffee.
Join our Telegram channel for more entertaining and informative articles at https://t.me/goodyfeedsg or download the Goody Feed app here: https://goodyfeed.com/app/ 
Other Popular Drinks
Remember when we went on a coconut-water drinking frenzy during COVID-19?
If you're still a coconut water fiend, you'll be glad to hear that they hold a B grade across brands like UFC, Yeo's, Ice Cool, Coco Life, COCOLOCO, and Just Picked.
100 Plus Isotonic Drinks hold a B grade, and of course, plain drinking water holds an A grade.
Most of F&N's drinks hold a B grade, except their fresh milk which holds a C grade and their sparkling/plain water which holds an A grade. Yes, even Sarsi is grade B.
---
Advertisements

---
Some of their products have not yet been labelled.
Featured Image: FairPrice Online