In light of all the SMS phishing and e-mail scams that have been occurring frequently, OCBC has decided to roll out a Kill Switch today (16 Feb).
And yes, it is as lethal as the red buttons you see in cartoons or animated shows.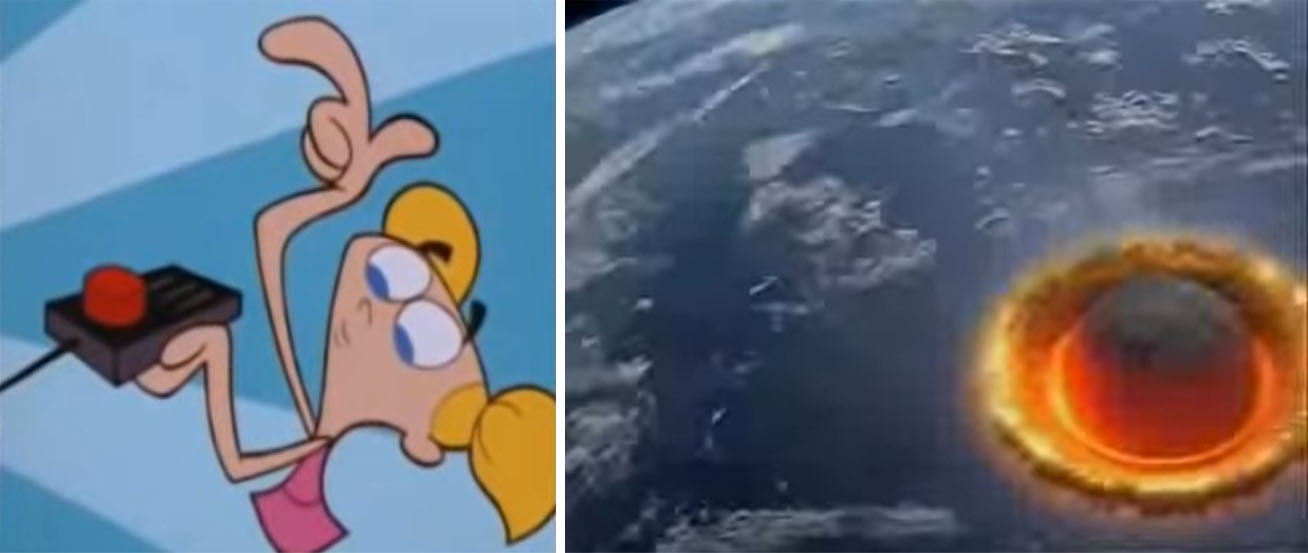 Just kidding, mostly.
In the case of an emergency or imminent scam abuse, customers can activate the Kill Switch to immediately freeze current and all saving accounts.
The activation code for the Kill Switch is the Bank's official contact number, 1800 363 3333, and then using the number '8' option.
Either that, or you can activate the Kill Switch through any OCBC ATM by March 2022.
Thoroughness of the Kill Switch
When the financial institution dubbed it the "Kill Switch", they meant it.
The Kill Switch enables customers to instantaneously freeze all of their current and saving accounts, joint accounts included.
The Kill Switch will disable all of the following:
Cash withdrawals and deposits (including salary credit)
Local and overseas funds transfers (outgoing or incoming)
Bill Payments
GIRO Transactions
NETS Transactions
Visa & Mastercard Transactions using ATM/Credit/Debit Cards physically or digitally
Digital banking transactions, including on the OCBC Pay Anyone application
Any and all access into the accounts will be summarily denied, no transactions—whether digitally or physically—can be made.
How To Activate The Kill Switch
As previously mentioned, there are two ways to activate the Kill Switch without any human intervention.
The first method is calling the bank's official contact number.
Call 1800 363 3333, or +65 6363 333 if you're overseas
Press 8 to temporarily suspend your accounts
Enter your 7-digit NRIC number followed by the # key
Press 1 to confirm NRIC number
Enter 16-digit credit or debit card number, or 10-digit ATM card number
Press 1 to confirm card number
Press 1 again to confirm account and cards suspension
Press 0 at any time to speak with a customer service executive
The second method is going to an OCBC Bank ATM, which is much easier:
Login with an ATM/Debit/Credit Card and PIN
Select 'More Services'
Select 'Suspend your account and cards'
Select 'Confirm'
Protocols After the Kill Switch
After the Kill Switch is activated by the customer, an OCBC Bank customer service executive will contact the customer after the kill switch is activated to remove compromised bank accounts or cards, and issue new ones.
Only a bank branch employee or customer service executive can deactivate the switch, and they will only do so after receiving explicit instructions from the customer.
Once the kill switch is deactivated, the customer's accounts will return to 'normal', with all the settings prior to the account suspension intact, which includes GIRO arrangements and fund transfers that have been arranged for the future.
---
Advertisements
---
Join our Telegram channel for more entertaining and informative articles at https://t.me/goodyfeedsg or download the Goody Feed app here: https://goodyfeed.com/app/
Dedicated Option for Fraud Reporting
Since 18 January 2022, OCBC Bank has offered a dedicated hotline for seeking assistance for incidents of suspected fraud through the Option Number '9' on the OCBC Bank's official number.
A specially trained customer service executive can also help the customer freeze all of their bank accounts, guide them through the process of making a police report, and following up on their banking activities after informing the Bank of the fraud.
However, the bank has noted that 70% of the calls made through this option has been requests for fee waivers, account balance enquires, and other non-scam matters.
OCBC would like to reiterate that Option '9' is strictly for reporting fraud or scams.
Please use the other normal interactive voice responses for all the other matters so that customers who genuinely and urgently need help for a scam and/or fraudulent transactions can receive help as swiftly as possible.
Reminders for Scam Protection
OCBC has removed all hyperlinks and contact numbers from their official SMS-es. Therefore, do not click on any links or call any numbers.
Call only the Official Bank Contact Number @ 1800 363 3333 or (65) 6363 3333
Use only OCBC's official mobile banking app or typing ocbc.com, which will directly bring your browser to access digital banking services. For extra security, always make sure that there is a lock at the top left side of the link bar, signifying that the site is secure.
Do not provide sensitive information like login IDs, passwords, or One Time Passwords (OTPs) to anyone, or key them into unverified webpages.
Do not transfer money to strangers. When in doubt, ask a family member or friend.
Check and analyse the e-mail addresses of any dubious transactions
Customers can download the ScamShield app – a mobile application developed by local authorities in Singapore to block unsolicited messages and calls. Visit the ScamShield official website for more information.
Read Also:
Featured Image: Shutterstock / footageclips
---
Advertisements
---
---
After two years, Japan is finally reopening for Singapore tourists, but it's not the usual reopening you'd have expected. Here's what you need to know: