Residents living near Parkway Parade, rejoice because something new has appeared in your area: a brand new FairPrice Xtra.
Now, before you shoot at me with your SAR21 for bringing your hopes up for a measly grocery store, let me elaborate.
It's a FairPrice Xtra…with ultra-cool features.
New FairPrice Xtra at Parkway Parade Has Dine-In Area & Cocktail Bar
On 12 Jan 2021, NTUC Fairprice opened a new Xtra outlet on the third level of Parkway Parade.
Instead of the traditional Fairprice Xtra at Jurong Point, it's akin to the one you see at VivoCity.
The latest Fairprice Xtra outlet comes equipped with a cocktail bar, which is created in partnership with Pernod Ricard, The Bar.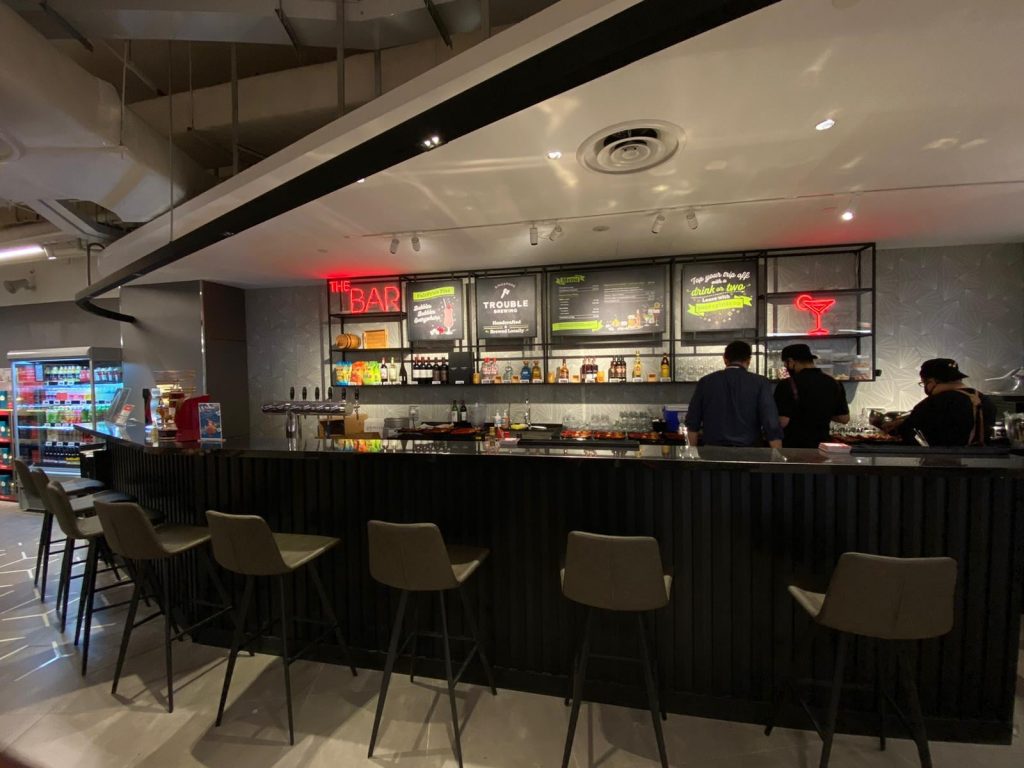 Other than its classy look, the bar serves up a cocktail that you'll never find anywhere else: the Fairprice Fizz Tipple.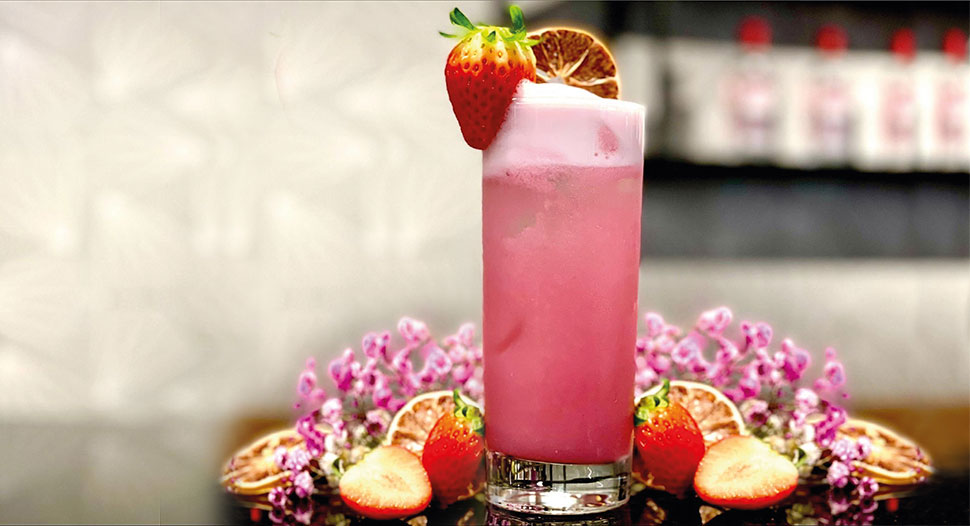 It'll also serve up snacks and fresh oysters to enjoy your cocktail with.
Within the gigantic supermarket is also a dine-in area with something special for easties.
Bringing The West To The East
Ban Tong Seafood 萬东海鲜 has been claimed by many to be one of the best zichar places in the west of Singapore.
For easties, you don't have to travel all the way to the west to test this claim anymore because located within the new Fairprice Xtra is an exclusive Ban Tong Seafood 萬东海鲜 stall.
Other than the standard menu (which you can see below):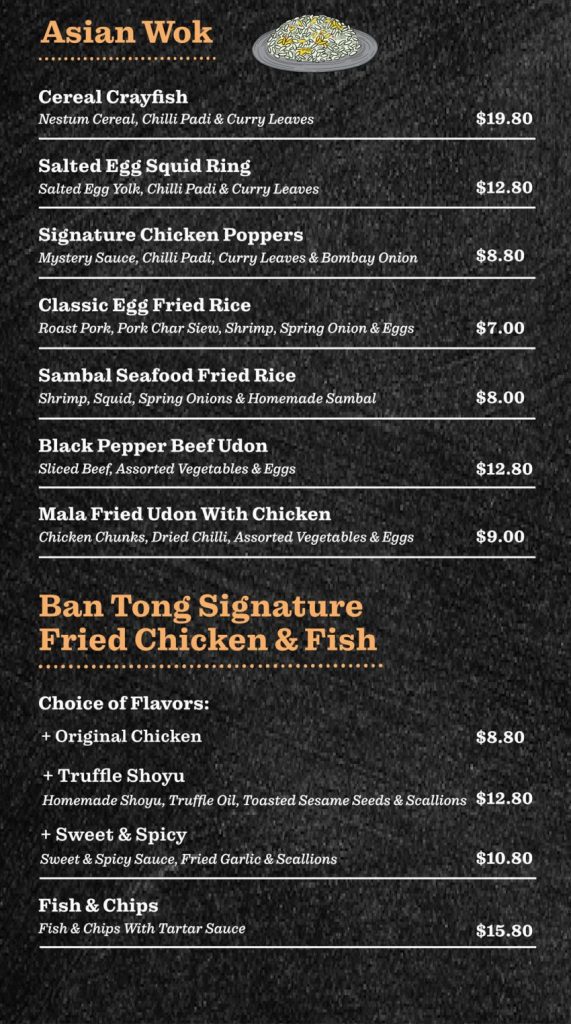 Customers can also choose to pick up the ingredients from within the supermarket and get the chef to cook it for you.
---
Advertisements
---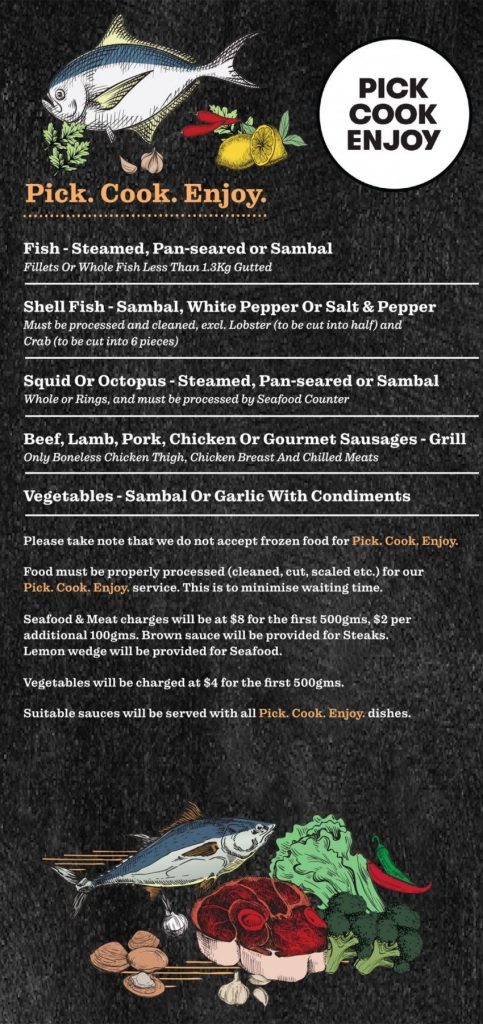 That's like the Singapore version of omakase, no?
More information on the other F&B offerings within the latest Fairprice Xtra, which includes sushi and Alfero Gelato, can be found here.
By the way, these are just the tip of the iceberg (albeit extremely attractive tip).
The store consists of 34 different areas categorised into five different zones – Fresh & Local, Dine In & Fun, World's Favourites, Groceries, and Home and Beauty Essentials.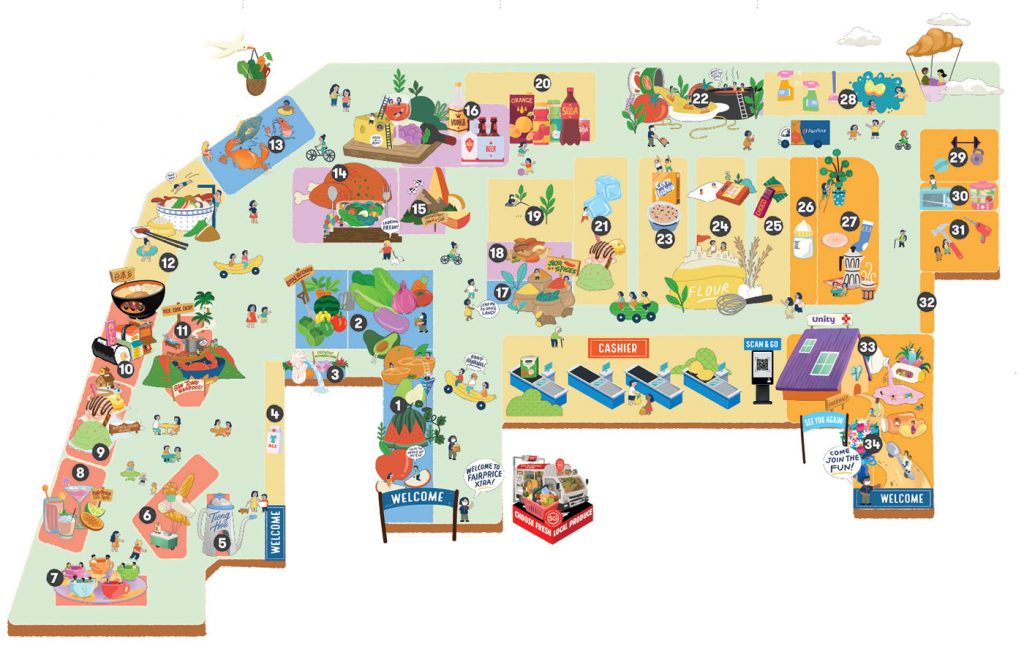 ---
Advertisements
---
You can check out the detailed store map here.
Don't Say Bojio: Opening Promotions
Just like any other business, Parkway Parade Fairprice Xtra is celebrating its grand opening the best way it knows how: by offering promotions.
From fresh seafood to wines and eggs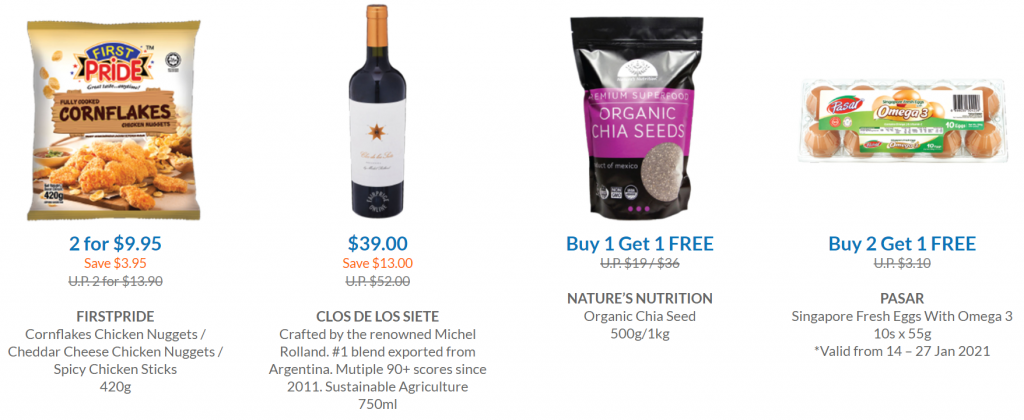 And even home essentials
---
Advertisements
---

You'll definitely be spoilt for choice when you're there.
For their full opening promotions, click here.
And so, what are you waiting for? Whether it's for a weekend excursion or just a chill out session with your friends, Parkway Parade might just be the next destination for you.
Location: 80 Marine Parade Road #03-28 Parkway Parade, 449269
---
Advertisements
---
Opening hours: 8am to 11pm
Feature Image: Facebook (Yellow Octopus)
Like writing? Goody Feed is looking for writers! Click here for more info!