I know what you're thinking: Ban PMDs? I'll just use other modes of transport, such as a Personal Mobility Aid (PMA).
Well, think again because convenient or not, a PMA cannot be used to travel everywhere.
And one woman learned this lesson the hard way.
LTA Caught Able-Bodied Woman Riding PMA to Deliver Food; Device Impounded by LTA
A food delivery lady was spotted delivery food in Yishun.
Which is perfectly fine, except she was spotted riding a PMA on the roads of Singapore.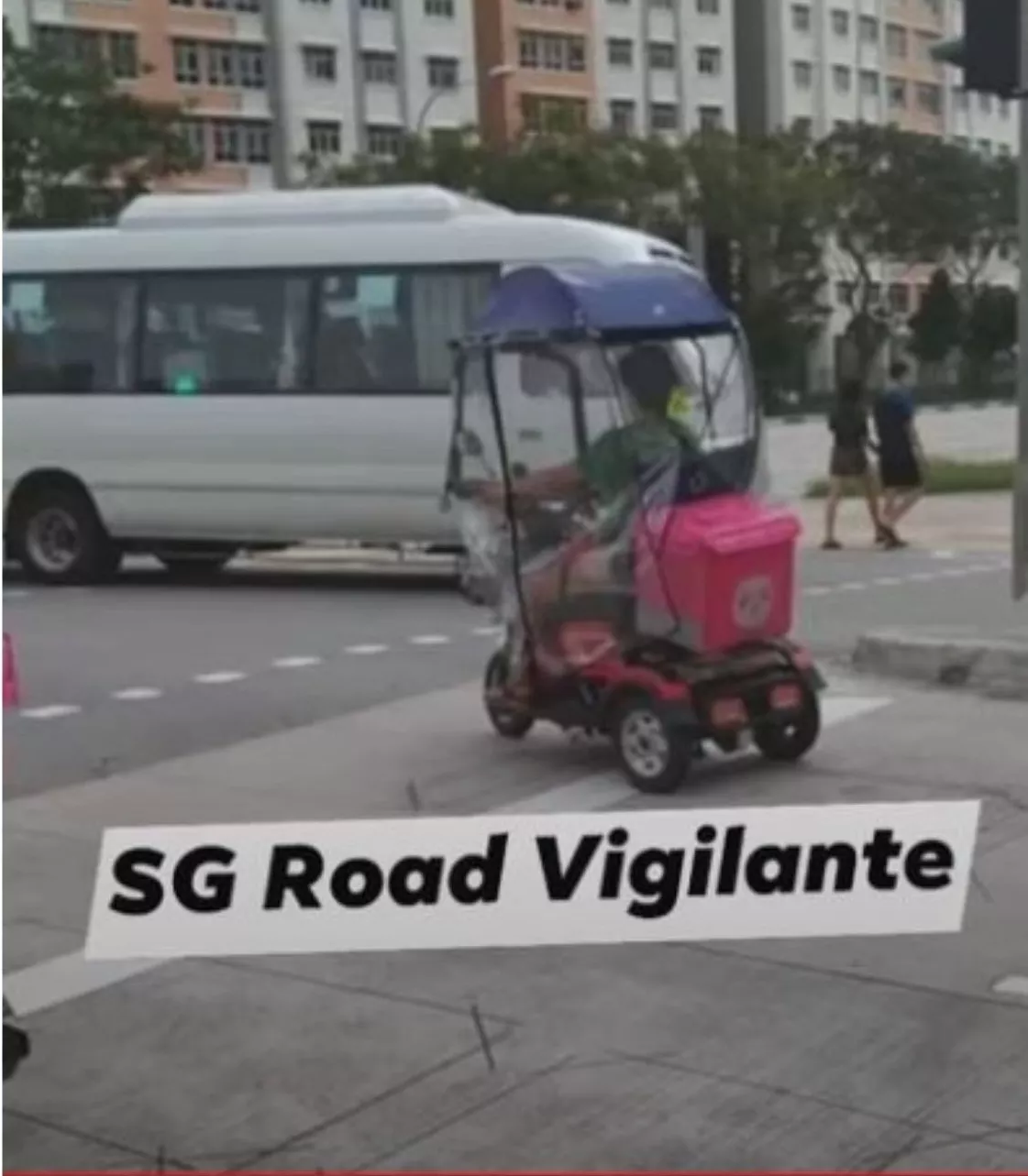 For the uninitiated, you are not allowed to ride a PMA on the roads of Singapore and anyone caught using a PMA on Singapore roads can be jailed for up to three months, fined up to S$2,000, or both.
According to the Land Transport Authority (LTA), the lady has been caught and her device, impounded.
It was added that the lady is able-bodied despite the handicap sticker on the device.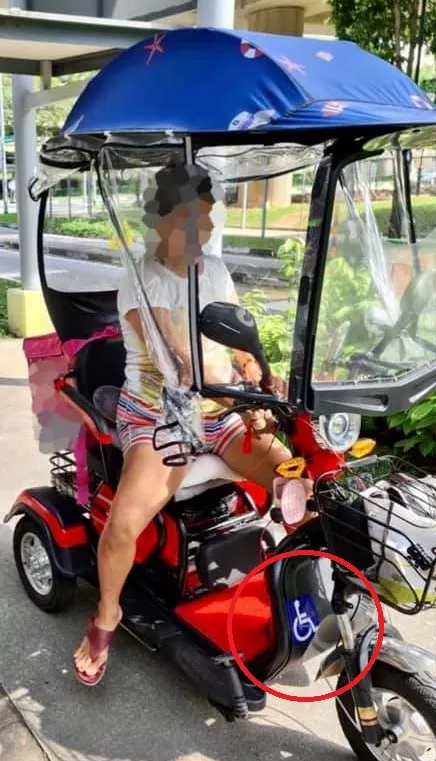 In their Facebook post, LTA also emphasised that PMA is meant for people with mobility issues to get around and live their lives freely and urge other people not to abuse these devices.
You can read their full post below:
Internet Famous
On 13 Dec 2020, YouTube channel SG Road Vigilante posted a viral video of this lady hogging the road.
According to the comments, the lady is often seen plying her trade on the roads of Yishun and Sembawang.
---
Advertisements
---
She can sometimes be found riding on the pavements as well, honking at pedestrians.
In another video, also posted by SG Road Vigilante, the woman was spotted having her way blocked by two barriers.
Instead of looking for another way, she simply pushed them aside and went on her merry way.
The third video consists of a compilation of clips on the woman riding her PMA and breaking several rules, including riding the device on the road and not wearing a mask.
In response to the videos, netizens have alerted the authorities to this lady.
For those who are confused on the legal requirements for different devices, here's an informative infographic to tell you what to do, and what not to do: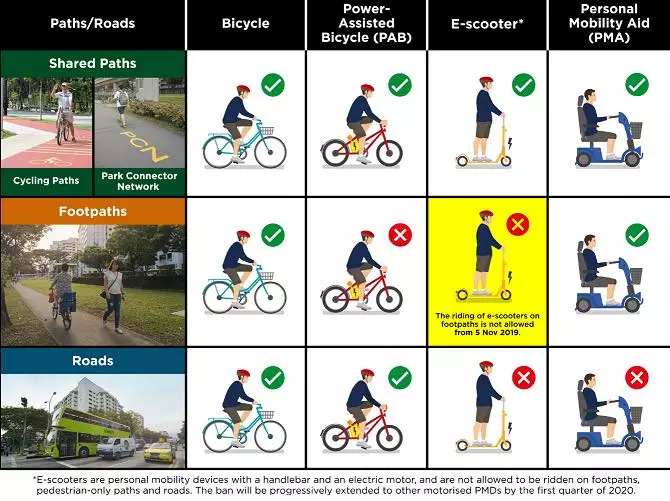 Feature Image: Facebook (Land Transport Authority)
---
Advertisements
---
Like writing? Goody Feed is looking for writers! Click here for more info!