To begin with, home ownership in Singapore is notoriously expensive.
Regardless of whether you're getting a flat from the latest BTO exercise or from the resale market, a large portion of your savings will go towards the deposit and the mortgage of the house.
After that, there are more things to worry about: the packing, getting a sense of the electrical layout, the must-have furniture and electronic appliances, the renovations and furnishing.
The list goes on, with countless things to acquire with a limited budget.
Sometimes, there are agenda items you have to prioritise or abandon due to your tightening expenses, and more often than not, it's the overall furnishing that gets overlooked.
The colours of the walls and floors—the general décor—matters less than the utility, convenience and the cheaper pricing.
Maybe that's why HDB flats tend to sport the same design these days?
But fret not.
Introducing Prime Décor Furnishing
If you're looking for ways to brighten up the aesthetics of your apartment, you'd be surprised how the smallest changes from curtain and blinds, a swap in wallpaper choices or the addition of vinyl flooring can do to your home.
And with Prime Décor Furnishing, you can do so as their brand promises three important things.
One: Transparency
Prime Décor prioritises honest and open communication between the designer and client greatly. They are ready to give the facts, the price quotations, the possible difficulties that might be encountered when making your dream home, even when it's difficult to do so.
Two: Effective Projective Management
At Prime Décor, they understand that keeping to deadlines and offering timely delivery is one of the most intrinsic parts of a successful interior design business.
For the same reasons, they have invested in the technology and skills to ensure that the renovation project will be completed as it has been dictated during the planning process.
Three: Quality Assurance
Of course, Prime Décor promises that it won't bluster through anything: whether it's the consultation process, the execution of the renovation, or the products that they offer.
The products that Prime Décor offers are definitely made to last and of good quality; they have been reviewed before they are placed on the websites and in the showroom.
What you are introduced to, see and feel in their showrooms and website is what you will receive.
A Wide Array of Curtains and Blinds
One of the most unique parts about Prime Décor is the large variety of curtains and blinds, and their options allow for the blocking of sunlight and the adjusting of light permeability within the room.
Naturally, Prime Décor offers the usual drapery and curtains in a wide array of shades, whether its basic curtains or the two-layer semi-translucent plus heavy, floor-length blackout curtains.
What kind of curtain racks you prefer to the dimensions of your windows and the colour combination are easily customisable and discussed, though here's a preview of some of their work thus far.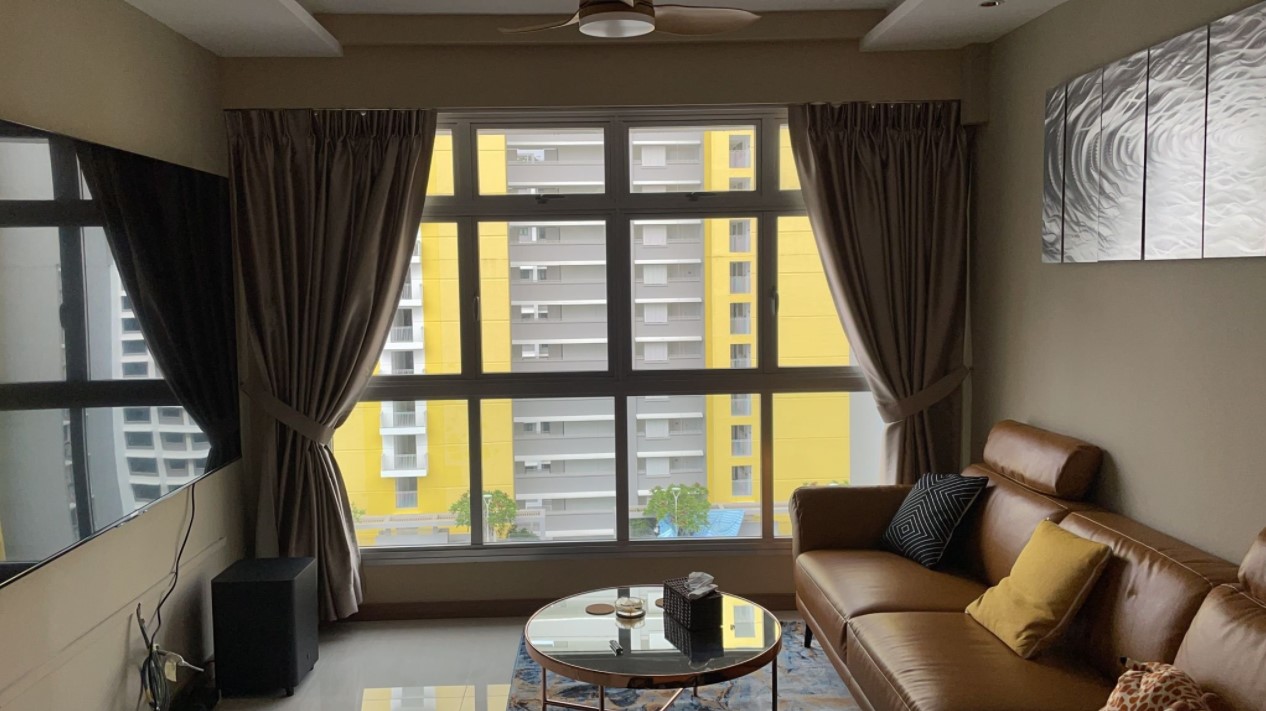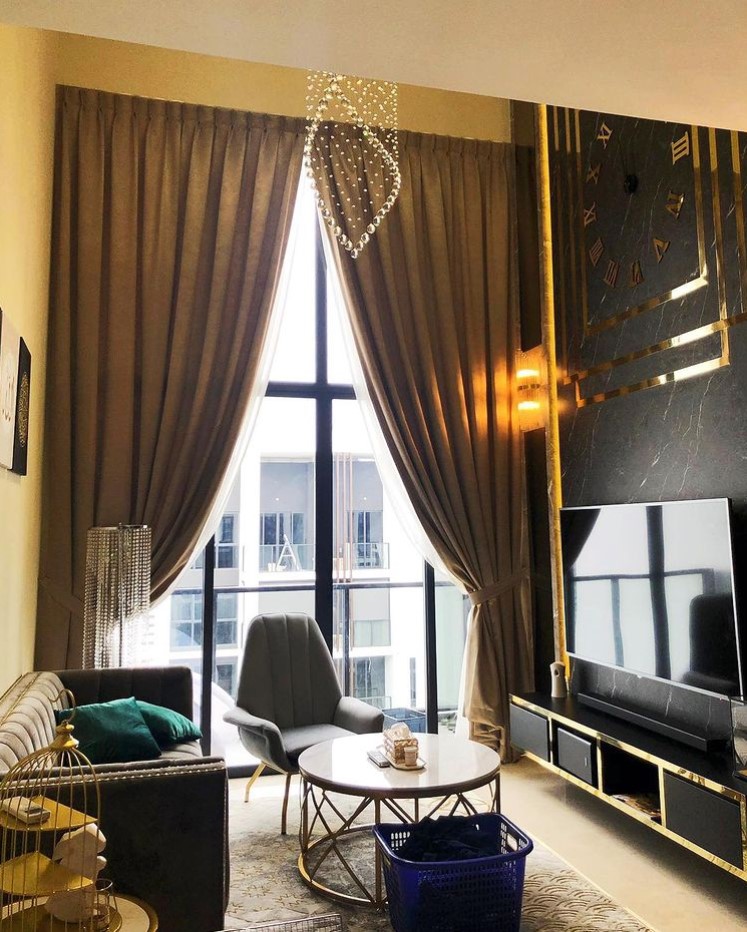 Besides the normal curtain options, Prime Décor offers other alternatives that can grant different kinds of vibes, ranging from soft and traditional, contemporary, to a mix of both.
For instance, the Venetian Blinds are classics that originate from Venice—hence its name—which is constructed out of a stack of horizontal slats.

Since they are strung and suspended atop each other, they can be rotated in unison in 180 degrees.
Imagine having that in your HDB flat.
This also allows the owner to choose how much light they want to filter into the room; if you wish to take a nap at 1pm, that's no problem at all; just ensure that the slats are fully overlapped, and your room will be blacked out like the night.
Moreover, they're easy to maintain and clean, since you just need to wipe it down with a duster or a cloth.
There are also three types of venetian blinds you can choose from, depending on your needs:
PVC Venetian Blinds – waterproof and lightweight, and colour customisable, which makes them ideal for kitchens and bathrooms.

Traditional Wooden Venetian Blinds – it goes well with a Scandinavian or Mediterranean style, or you simply love woodsy notes. You'd be spoiled for choices since there are 30 different colours to choose from.

Aluminium Venetian Blinds – the durable and economical option. It's effective in

reflecting sunlight and heat

, which helps to keep your house cool throughout the day; it's perfect for tropical Singapore.
What's more, Prime Décor Furnishing offers over 1,000 of the finest exclusive materials for you to swatch and sample.
Since it's actually impossible to shove all of the possible choices, here are a few neutral and popular ones that you might come to fancy.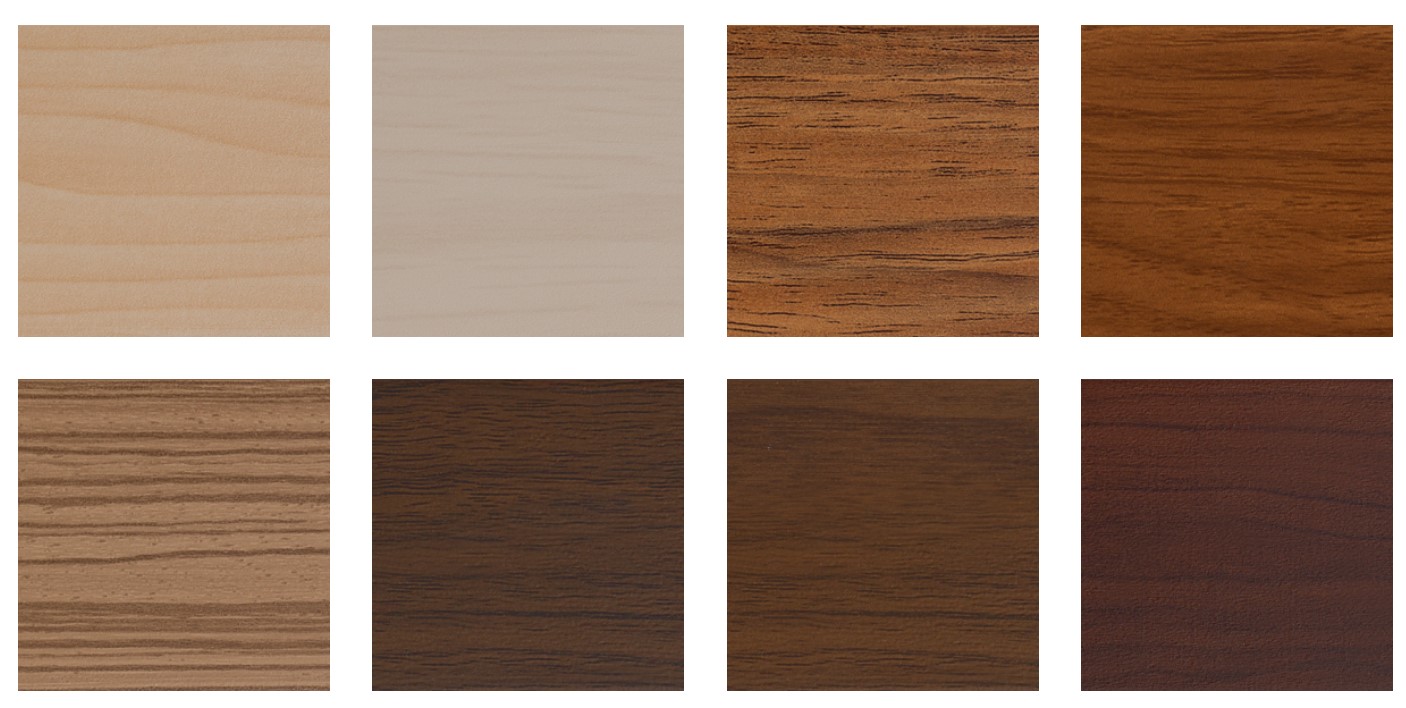 Another interesting option offered by Prime Décor is the Combi Blinds (Korean Blinds) which come in dual shades. The lighter or transparent shade allows for the soft light and wind to come through, while the darker shade can help dim out the lights.
The Combi Blinds are made out of a perforated and polyester material, and the light and curtain levels are easily adjustable with a simple pull of a single cord.
Similarly, there are two choices you can pick from:
Blackout Combi Blinds – Made at 100% fabric opaqueness, but due to its inherent rainbow blind mechanism, it can only darken 95-99% at most.

Dimout Combi Blind – the fabrics can dim out the lights from 70% to 90%, depending on the colour of choice.

Or if you prefer something that is between a curtain and a blind, perhaps you could take their Roman Blinds into consideration.
Hobbled Fold – A rather traditional type that consists of loops of fabrics all the way down to the blind

Flat Fold – More contemporary in style as it is made out of one complete piece of fabric which is good for patterns

Relaxed Roman Blind – it offers a wonderful casual look; rather than having horizontal dowels run through the blind, there are cords running down both sides vertically, giving the bottom of the drapes a soft and loose look.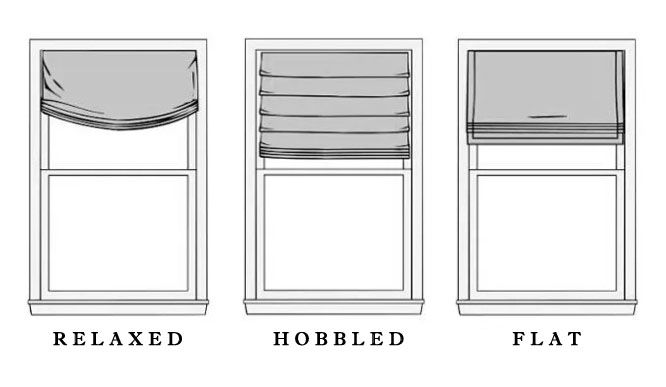 It really depends on what you want, truthfully. You can view Prime Décor's full catalogue of blinds here.
If you really want to get tech-savvy and become more futuristic, they even have motorised blinds too!
Plethora of Doors
Of course, no room is complete without a door as a statement piece.
Whether it serves as a partition, or the entryway into a room, having a good and functional door, complemented with the best designs, can really tie a whole room together.
Prime Décor specialises in doors for the kitchen and bathroom, which can either be installed as a sliding or swinging door.
The price for the door and installation starts from just $398, and there are multitudes to choose from, though we have taken a liberty to pick out a few to give a quick glimpse into the variety Prime Décor offers.
All of the doors are based on a 3ft width and 7ft height, though customisation is available with just a simple scheduled appointment.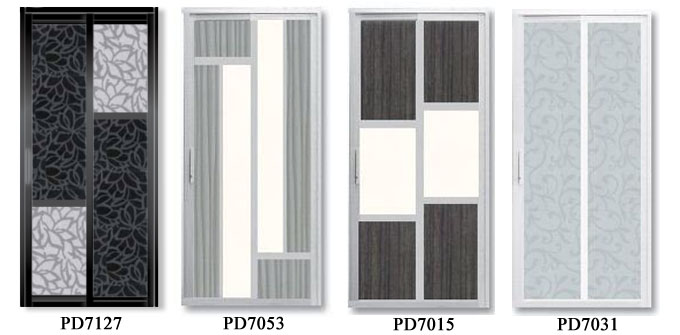 Vinyl Flooring
Another service offered by Prime Décor Furnishing is their luxurious vinyl flooring.
The benefit of opting for vinyl flooring rather than traditional epoxy pours to attain the smooth, marbled, or granite effect, is that it dries faster and it's more durable.
Vinyl flooring makes use of UV Coating with Silver Nano Ceramic Beads which gives the flooring protection from everyday abrasions like moving of furniture and dropping of sharp objects like keys.
The under layer is then reinforced by a PU system, which is one of the toughest coatings ever created to give the flooring additional resistance.
What's more, it's water resistant, sound resistant, and anti-slip, making it the perfect flooring for both the children and elderly to rest their feet upon.
Here's some of the floor swatches that are provided on their website, ranging from the look of natural wood to stone.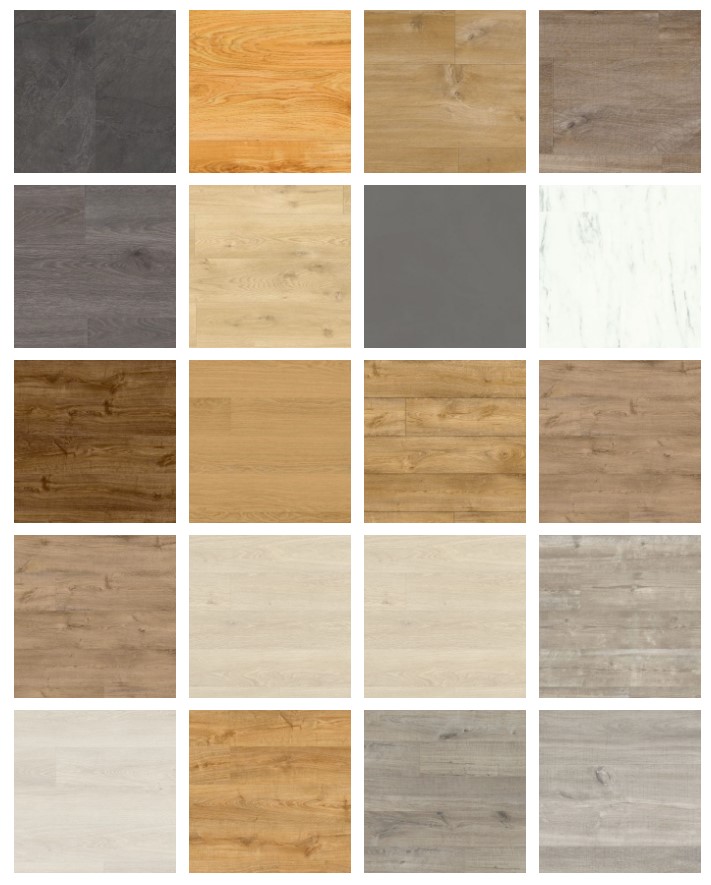 Affordability Guaranteed
One of the best things about Prime Décor Furnishing is that it is one of the most affordable options in terms of interior design firms available in Singapore.
Don't believe it? You can check with various contractors and Prime Décor to see the price quotations for the curtains or blinds that you desire, and you'd be surprised by the price range you might get in return.
The Straits Times' Invest Editor Tan Ooi Boon conducted a market research on the installation of curtains for a three-room bedroom apartment that has five panels of windows, a room partition, and a fairly wide balcony.
Out of the three vendors Mr Tan sought out, Prime Décor Furnishing was the most reasonably priced at only $3,000, while the other two vendors offered between $7,000 to $10,000.
One vendor claimed that it would be more expensive to install rust-proof metal rod curtains because they needed to be "specially made", but when Mr Morgan Neo, the senior sales manager at Prime Décor factored that in, he was shocked by the price difference.
For Prime Décor, they believe in offering reasonable prices to their customers in every deal, while ensuring the best quality possible.
In fact, Prime Décor goes out of its way to ensure that its customers won't be short changed.
After consulting with their clients on the dimensions and specifications of their needs, they will run through the possible options that might fit the clients' criteria—be it the type of curtains/blinds, colour options, fabrics—before offering a suitable and appropriate price.
Prime Décor guarantees that it will always be honest with its price numbers, and the quality presented to you will be the final product you will see hanging from the curtain rungs.
What Are You Waiting For?
Interested but you want to know more from the comfort of your house? No worries; simply use the instant booking feature on Prime Décor Furnishing's website here, and a Furbishing Specialist will visit you.
And of course, if you're worried about a lump sum you've to fork out for your dream home, fret not, too: Prime Décor Furnishing offers Grab Paylater or Hoolah Pay that allows you to split your payment to either 3 instalments or 4 instalments (e.g. $1,000 spent can be split into $250 a month for 4 month).
For any enquires, you can also contact them at 9735 8050 (Phone) or 6513 0760 (Office), or email them at [email protected].
This article was first published on Goody Feed and written in collaboration with Prime Décor Furnishing.