---
Advertisements

---
Remember this guy?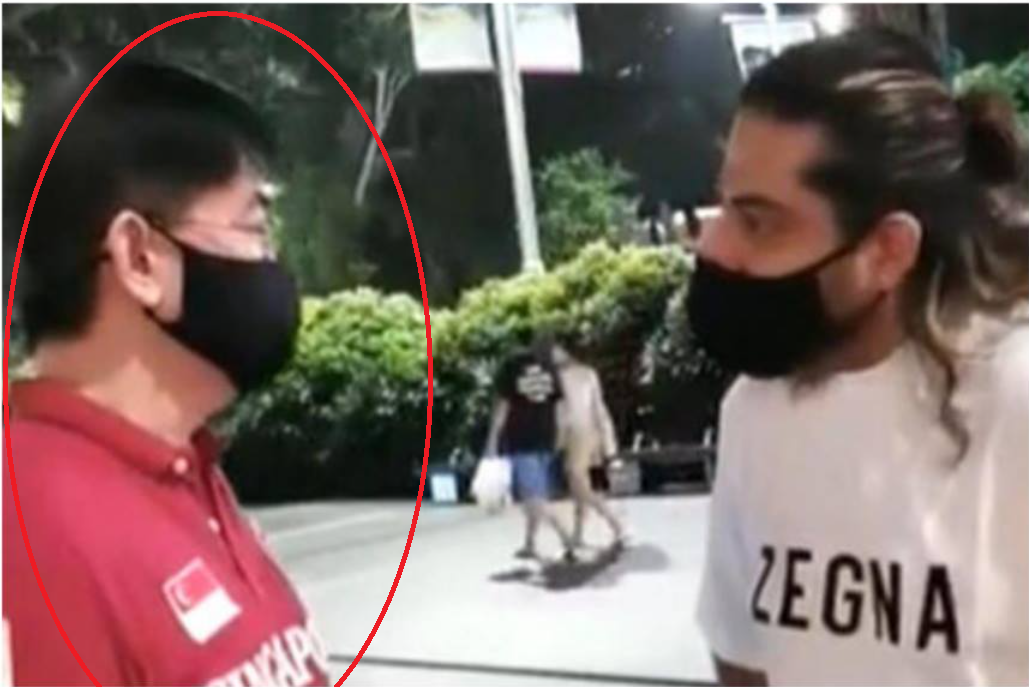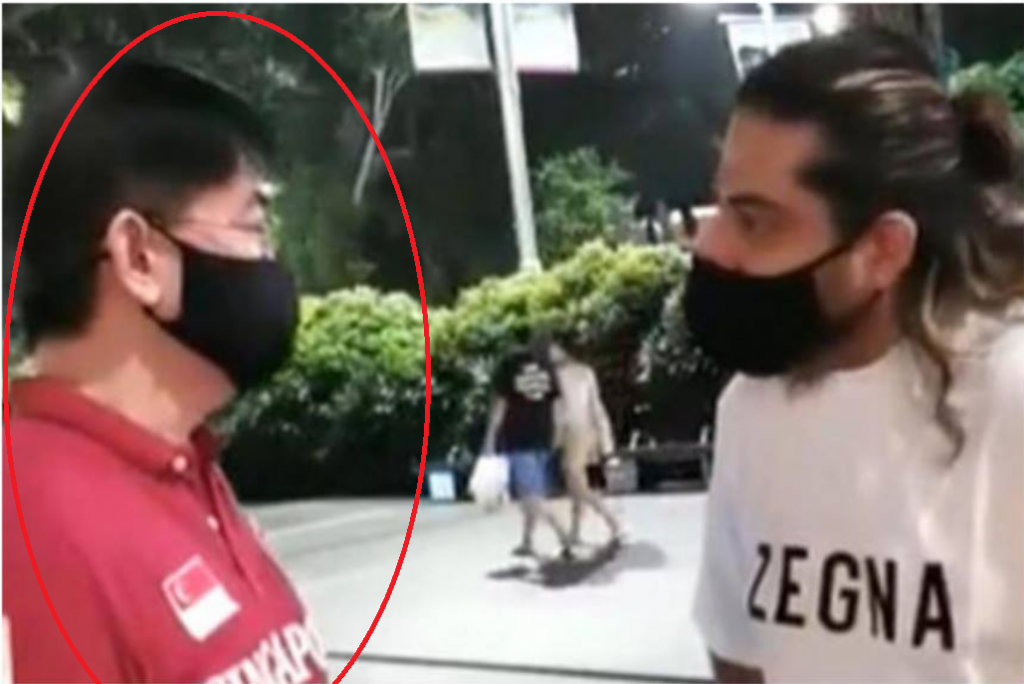 His face has been popping up all over social media since he approached a couple on the streets and called them a disgrace.
Why?
Because they were of different ethnicities. 
Since then, it's been revealed that the man in the video is an engineering lecturer at Ngee Ann Poly (NP). He's since been suspended by the polytechnic.
Now, it seems that it isn't only random people on the street on whom he's trying to impose his beliefs.
Former NP Student Claimed That Racist Lecturer Had Spoken About Religion During Lecture
A former NP student has taken to social media to recount an uncomfortable experience she had with the racist lecturer in 2017.
She detailed the incident in a Facebook post yesterday (9 June).
The woman claims that on 28 July 2017, the lecturer in question used their class to have a "full-on discourse" about Islam.
Some of the things he said were apparently so upsetting that the woman decided to leave the classroom in the middle of his "lecture".
According to the post, the lecturer had displayed certain websites using the projector and brought up tenets of Islam that he disagreed with.
Here are some of the things the lecturer allegedly said: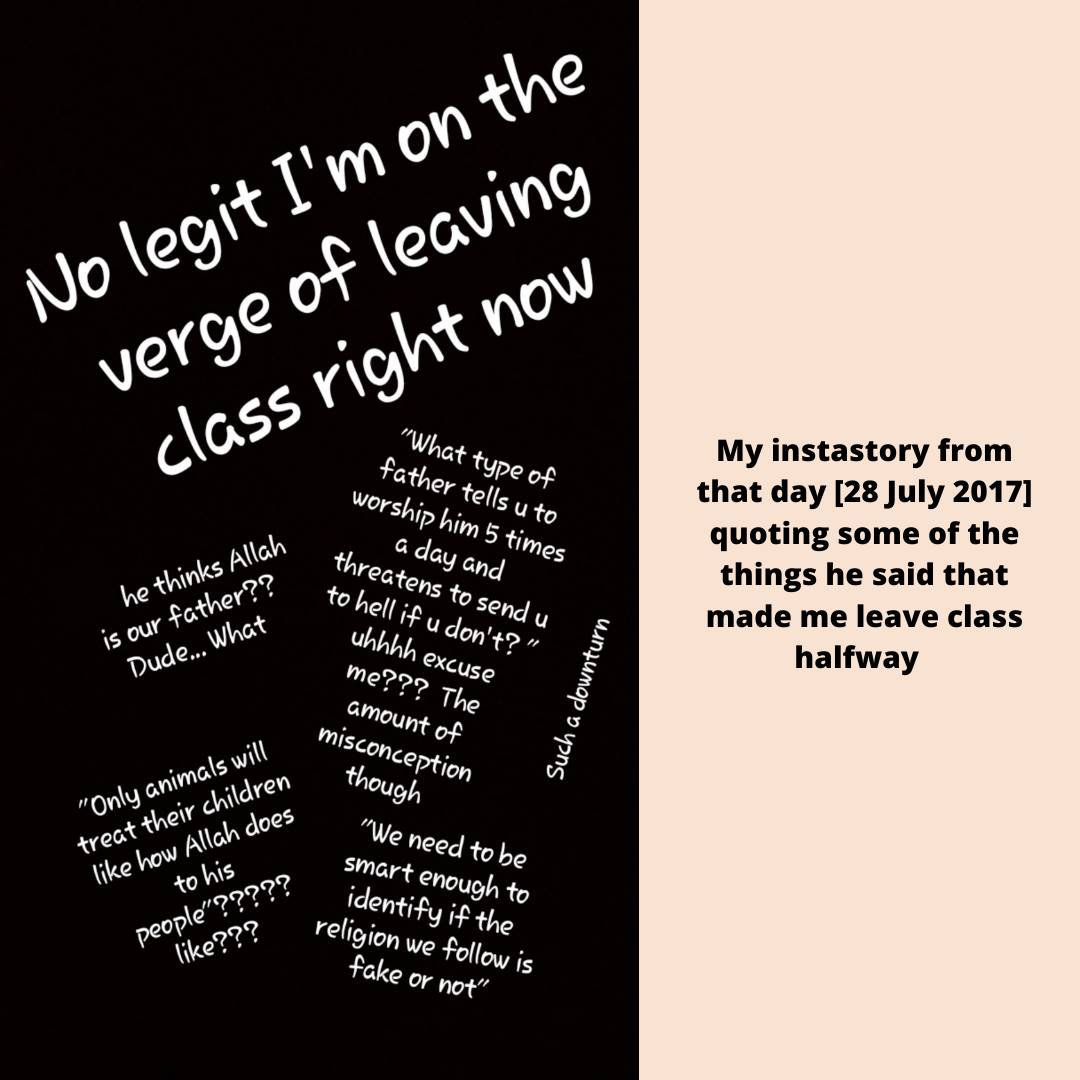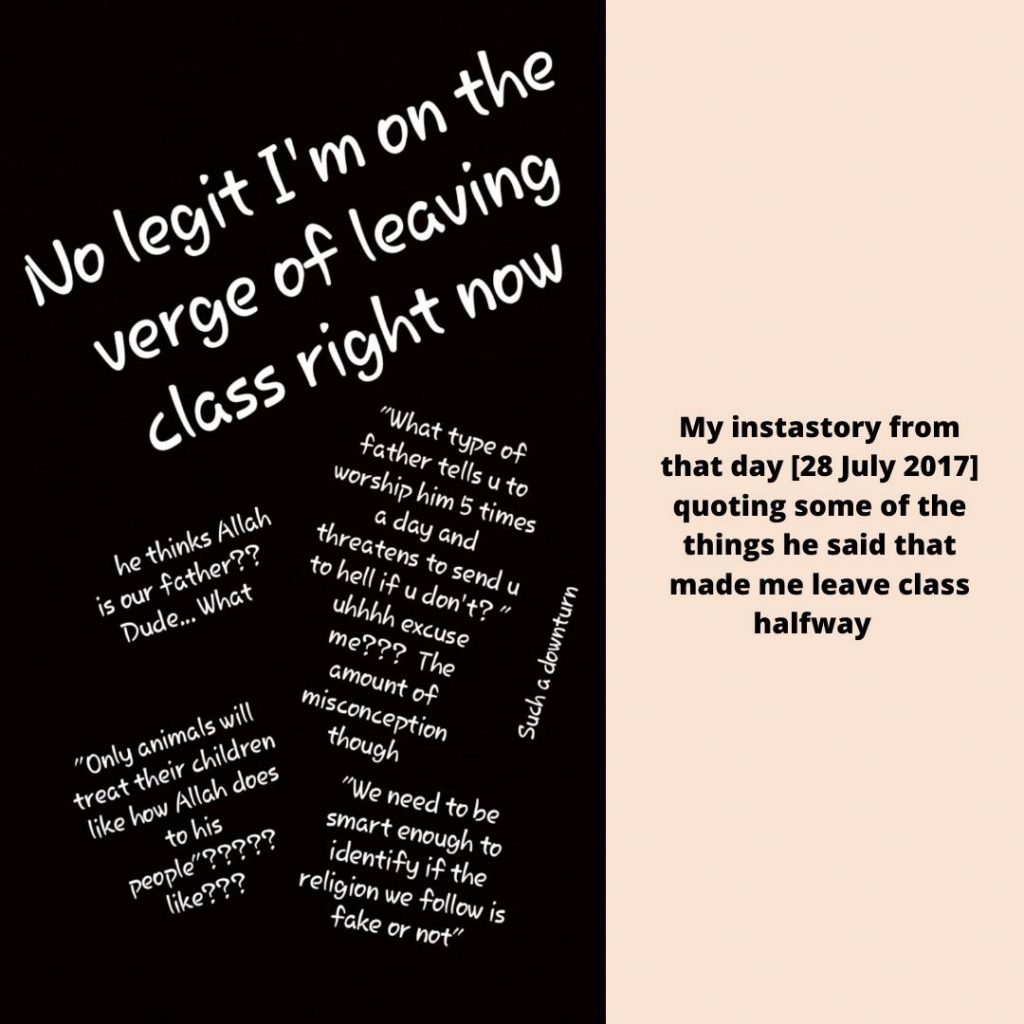 "Everything I quoted him say[ing]… were barely the tip of the iceberg. I remember being livid. I remember trying to build up the courage to finally make a complaint. I remember nothing happening," the woman said.
The woman said she was the only Muslim in class, and that the lecturer tried asking her for her views on his opinions.
"He even pointed to me (who made the unfortunate decision to sit in the front row) and asked if I agreed with what he was saying. I could barely open my mouth amidst his continuous sweeping statements," she said.
The woman ended up leaving the classroom halfway through the lecture as she was offended by what he said.
"A Racist Islamophobe Has no Place Educating our Youths"
The woman noted that while the lecturer has been suspended, he might be allowed to return to the classroom.
"He should not be allowed back,", she said.
"A racist Islamophobe has no place educating our youth."
"He is a senior lecturer. I can only imagine how many more times he had been racist and Islamophobic in the institution of education over the years," she wrote.
The woman claimed that after the man in the viral video was revealed to be her lecturer, she was resolved to air her own grievances with him, adding that more people are coming forward like her.
---
Advertisements

---
"It is not enough to be anti-racist," the woman wrote.
"We need people to step up, stand up and speak out against racism."
Featured Image: Facebook (Dave Park Ash / NuRul Fatimah)

Fresh grads, you don't need any experience to earn up to $4,200 with this "secret":
Read Also: