---
Advertisements

---
It's that time of the year again. A festive period, whereby relatives of all ages engage in a serious battle royale around a circular table.
Shedding blood and lives, through the conventional games of Ban Luck & Mahjong.
Truly, it's the pinnacle of every CNY.
But here's the thing. Though skills are undoubtedly necessary, prospective gamblers would also need a huge dosage of a certain element to make it big:
Luck.
And while red underwear is certainly auspicious, contestants would need more than the norm to edge it out. Something like yellow and red underwear:
A combination that's believed to summon good luck, whether you're plying your trade in Mahjong or ban luck.
---
Here's Why We Might Not Need to Vote in Presidential Election 2023 After Tharman's Announcement:
---
"But where do we find these ethereal beauties?" you wonder.
Well, you wouldn't have to look further than Renoma for that one.
Renoma New Underwear Will Make Sure The Wearer Wins All Ban Luck & Mahjong This CNY
It appears that popular French brand Renoma has latched on to your worst fears ahead of the festive period;
And dissolved them in their entirety.
---
Advertisements

---
The brand has unleashed a new line of festive underwear:
The likes of which would surely increase your overall auspiciousness factor by a thousand times.
Meet their latest creation: yellow and red underwear with an almighty ox.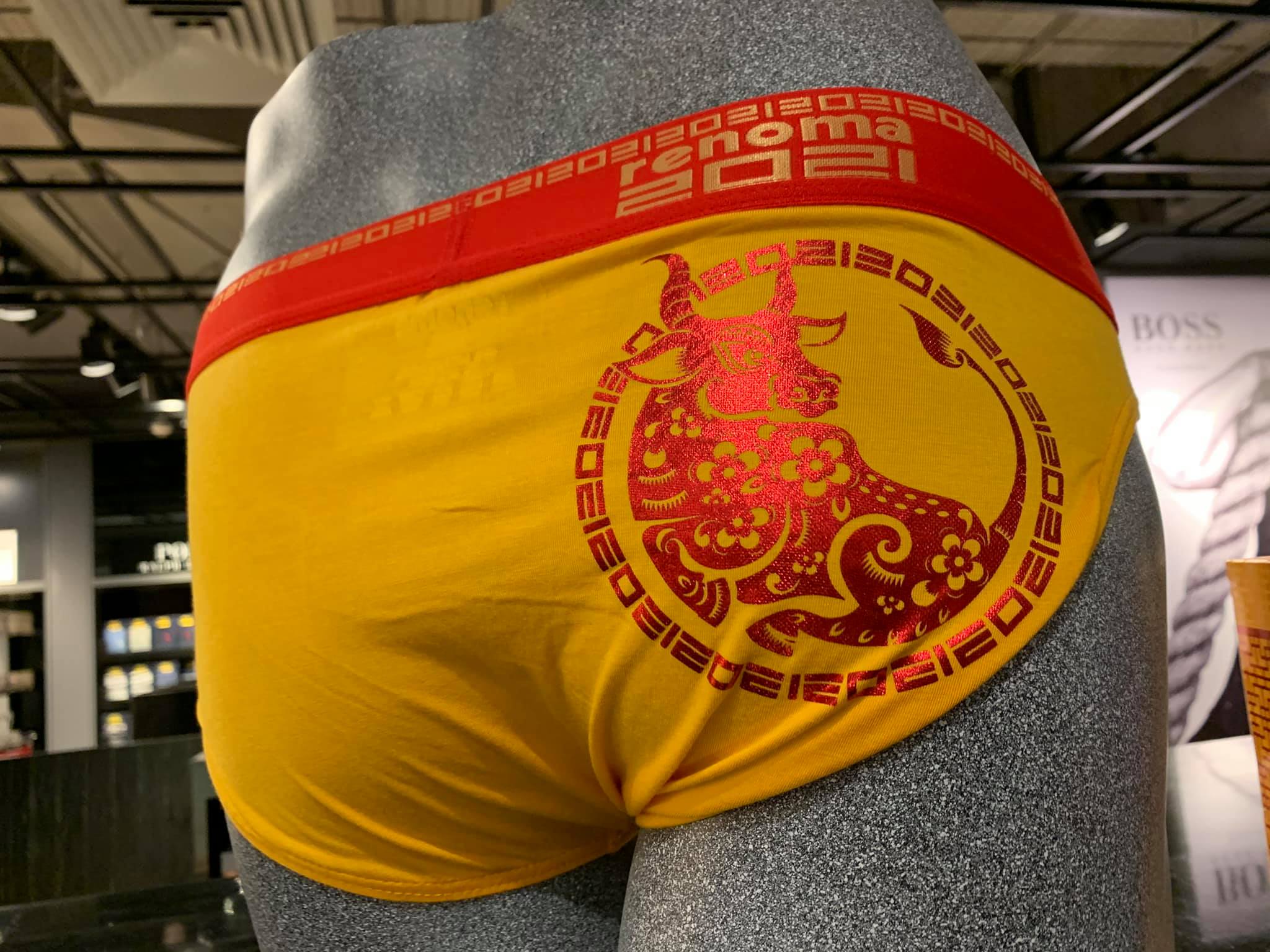 Now to the untrained eye, the underwear may be nothing more than a staple piece.
A sexy nightwear apparel of sorts, if you wish to stretch the truth.
But to the luck-obsessed eye, it's nothing short of a gambler's wettest dream.
Notice the deft combination of colours, and how they gel together like the ban luck banker's hair when he gets Double Ace. Lest you're unaware, red is commonly seen to symbolise luck, while yellow represents wealth.
In short, it's the dream combo.
Also, savour the almighty ox that acts as a guardian: a sure sign of dominance and confidence.
Designed with gleaming embroidery, the spirit animal will definitely steer you towards a resounding victory at the dinner table.
---
Advertisements

---
Skip The Useless Words; Where Do I Get Them From?
Well, here are the deets.
Renoma's festive underwear comes in a 3-piece set, complete with three brilliant colours: black, yellow and red.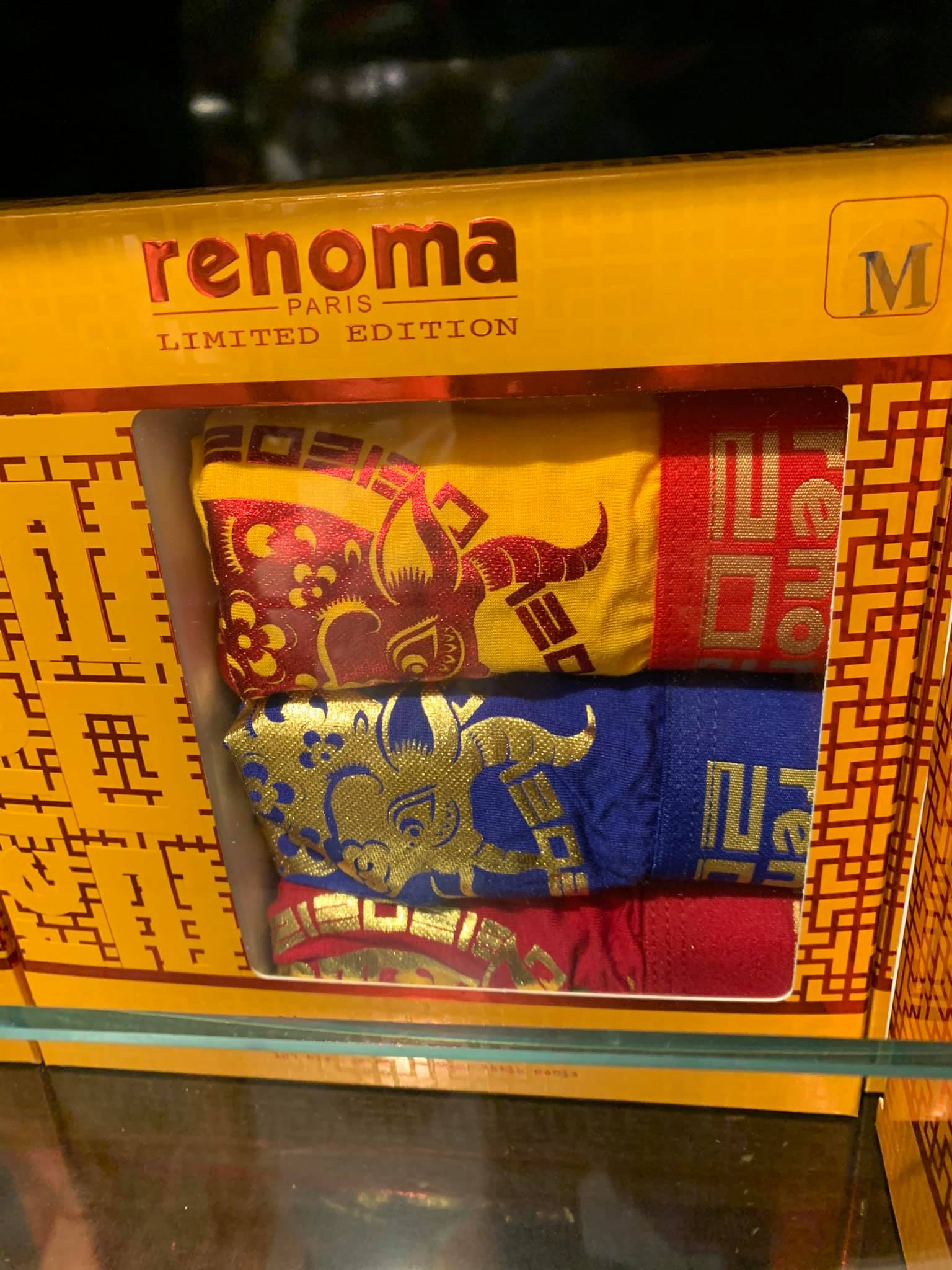 One set of 3 costs $22.90, and they are reportedly available at Tangs and OG.
Note: The online listing on OG has since been taken down.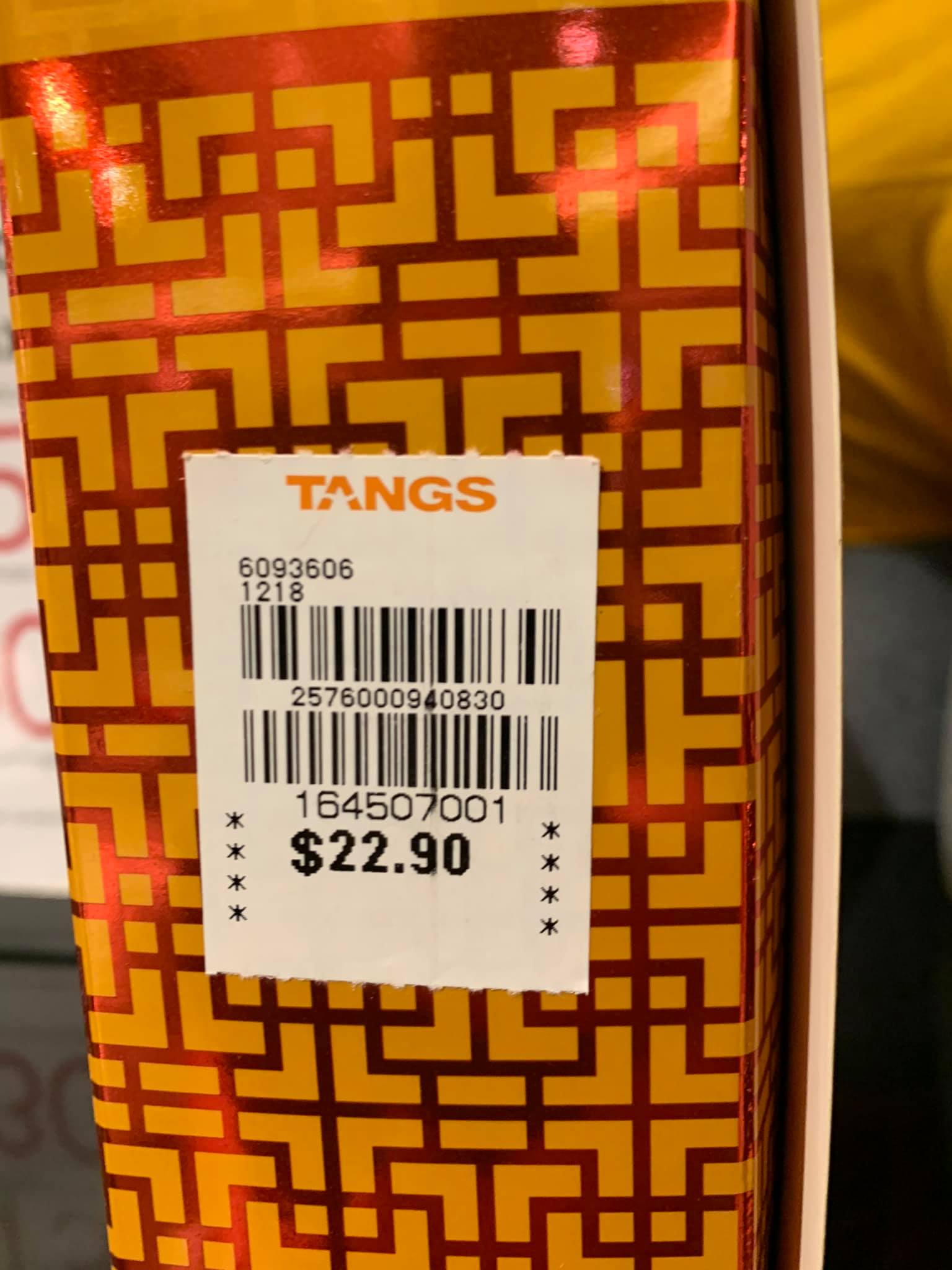 Other Lucky Wear
Alternatively, you can also check out WhoseWear's poker-inspired shirt.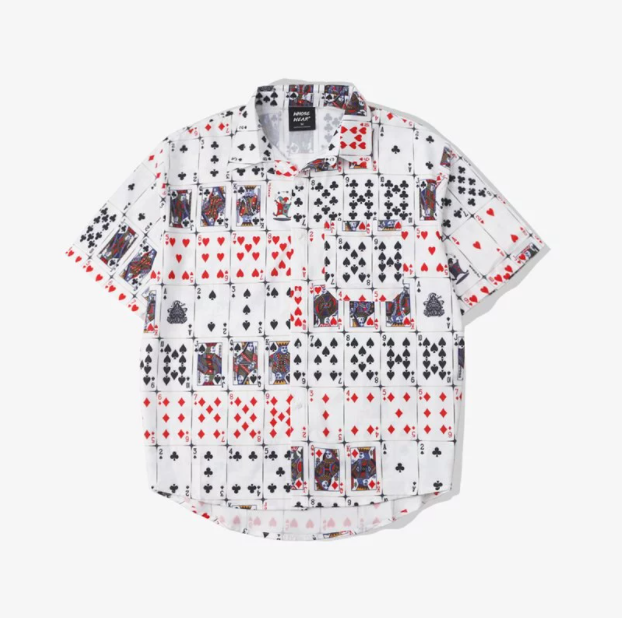 Apart from a definite luck boost, you can also opt to cut out a piece whenever you're in need of an extra Ace card.
---
Advertisements

---
As they say, modern problems call for modern solutions.
Happy CNY, folks! And remember to adhere to the rules!
Featured Image: Facebook (Singapore Atrium Sale)