---
Advertisements

---
The world has seen numerous flights or flight paths conveying funny messages throughout the years.
From spelling out "I'm bored" to crafting whimsical messages like "Relax," pilots have kept us entertained over the years.
However, an unexpected and somewhat X-rated flight pattern recently captured the world's attention.
The RSAF's Unusual Flight Path Over Western Australia
On Thursday (28 September), a Republic of Singapore Air Force (RSAF) aircraft drew the attention of avid aircraft watchers in Western Australia.
Readers: Why were our pilots in Western Australia?
The RSAF frequently conducts training exercises in countries like Australia due to airspace constraints in Singapore. Interestingly, it also saw one of its training flights take a curious route.
The path took place on Thursday and started in Bullsbrook at 12.25pm before returning at 1.28pm.
Bullsbrook is a small town in Western Australia, 41km north of Perth.
While it initially appeared to be a routine training session, the flight path quickly became the subject of amusement.
The flight path sparked attention, with several users on the social media platform Reddit quickly noticing that the flight route looked interesting.
Flight Pattern Resembles a Penis
A Reddit user with the username Fantastic_Ice_6637 first ignited the discussion, commenting, "Interesting flight path for an Air Force training drill."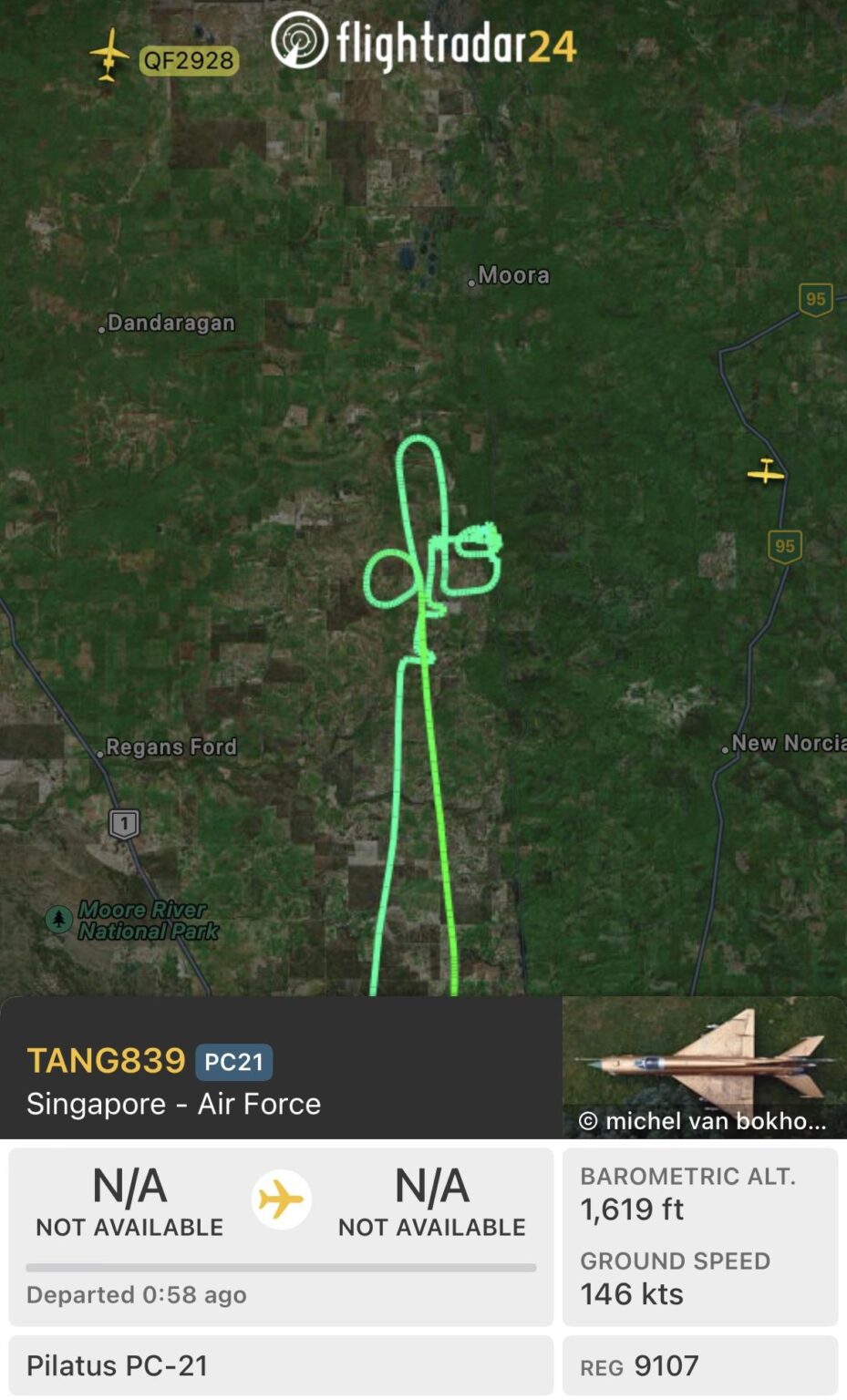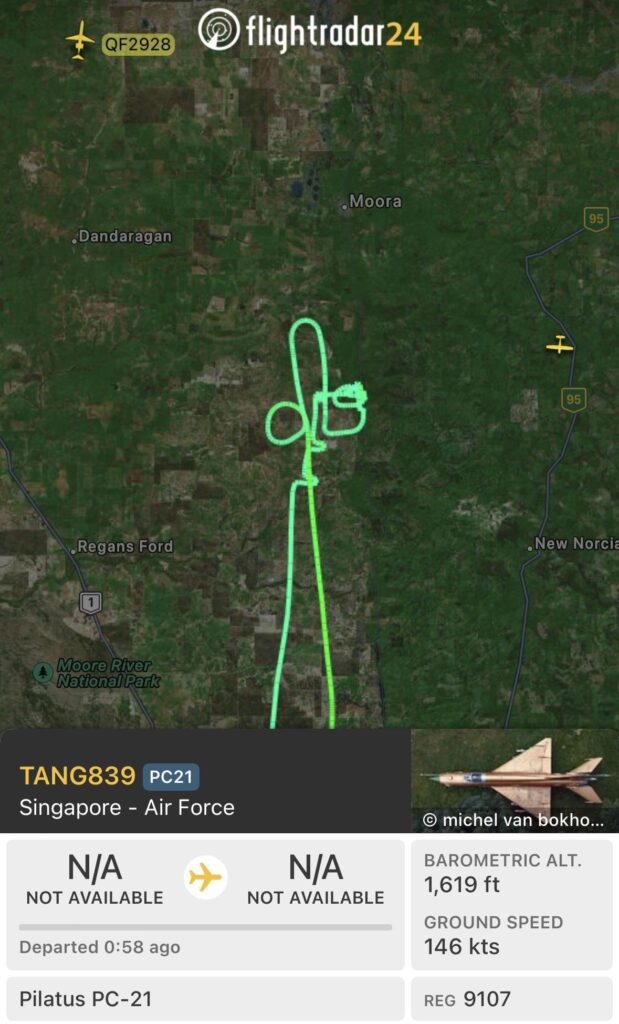 Even primary school students, including those studying basic biology, couldn't help but notice that the flight pattern resembled a particular part of the male anatomy.
The flight's path took on a circular trajectory that seemed to depict one testicle followed by a phallus and another testicle. 
Despite the flight's relatively short duration, the phallic portion appeared elongated.
RSAF Responds to Flight Pattern That Resembles a Penis, Saying It's Not Intentional
The Facebook admin of RSAF responded to the flight pattern incident in a humorous way, with Drake's Hotline Bling meme attached as one of the images on the post.
The RSAF further elaborated on the nature of their training flights, stressing that they are centred on professional training objectives, encompassing fundamental aircraft handling manoeuvres like turns, instrument approaches, and circuit patterns.
"Any resemblance of aircraft flight patterns to images is not intentional and purely coincidental," it added.
The RSAF even likened the flight pattern to Clippy the Paperclip, one of the assistants on Microsoft Office.
In 1993, Singapore established an agreement with the Royal Australian Air Force (RAAF), creating a flying detachment where Singaporean pilots, weapon systems officers, and flying instructors could receive training.
In 2017, this agreement was extended for another 25 years, allowing the RSAF to continue using the RAAF's Base Pearce in Western Australia. 
---
Advertisements

---
The expansive airspace for training in Pearce is 14 times larger than Singapore's.
Other Interesting Flight Patterns
This isn't the first unexpected flight pattern taken by pilots.
According to Simple Flying, an independent news website for all things aviation, there have been other interesting flight patterns pilots have tried to explore.
In July this year, a pilot spelt the letters "USA" and drew an aircraft to commemorate Independence Day in the United States, colloquially known as the Fourth of July.
In October 2022, a pilot paid tribute to the late Queen Elizabeth II by tracing the largest portrait of Her Majesty, which was 63km wide and took 2 hours to construct.
As pilots get increasingly creative with their flight routes, we wonder what's next.
---
Advertisements

---