---
Advertisements

---
On Saturday (1 July), we'll commemorate the Singapore Armed Forces (SAF) Day. And of course, you can look forward to various discounts for food, entertainment, and shopping.
Here are the top ten promotions celebrating SAF Day 2023 that will make you dig out your dusty 11B.
10% Discount on All Non-Promotional Items at Physical Subway Stores
Which is your favourite: McDonald's, KFC or Subway?
Thanks to SAF Day promotions, many NSFs or NSmen will answer Subway for at least the next two months.
From 30 June to 31 August, you can present your 11B, HomeTeamNS IC  or be in your SAF uniform to enjoy 10% off any non-promotional items at certain physical Subway stores.
These stores include
Subway Tampines 1 Mall
Kitchener Complex
City Gate
Far East Plaza
Dawson Place
Thomson Plaza
Plaza Singapura
Hougang Rivercourt
If your camp is near these Subway outlets, your meals for the next two months are well accounted for.
10% Off Main Courses at Pham Quyen
If you're a Westie far from any of the Subway outlets offering the 10% discount, fret not. There are still good food deals for you to cop because of SAF Day.
One of these is at Pham Quyen, a stall selling Vietnamese cuisine run by the third generation of the Pham Family.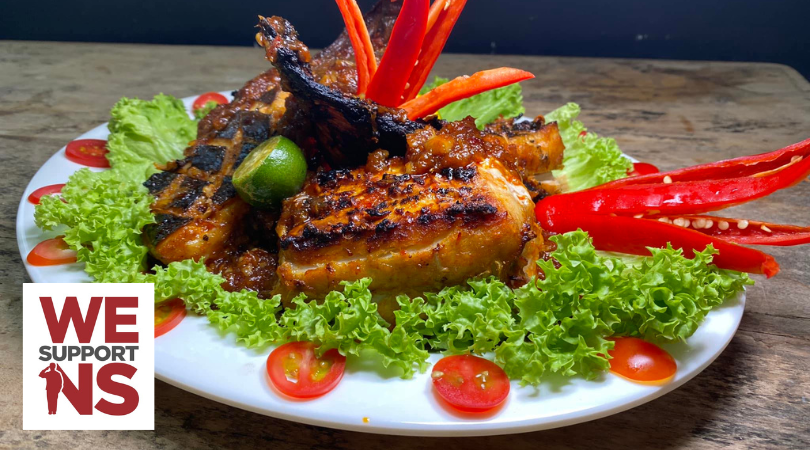 If that's not reason enough to visit the place, we don't know what is.
Regardless, we'll give you more reason to head down to Pham Quyen for a bite.
From 1 July to 31 August, NSFs and NSmen may enjoy 10% off any main course at Pham Quyen.
So what are you waiting for? Grab your friends to cop the discount this weekend!
5% Off at Nayana Kpop Cafe & Restaurant 
Missed out on the Blackpink concert? It's okay; you can eat your sorrows away at the Nayana Kpop Cafe & Restaurant.
With a discount too. What's not to love?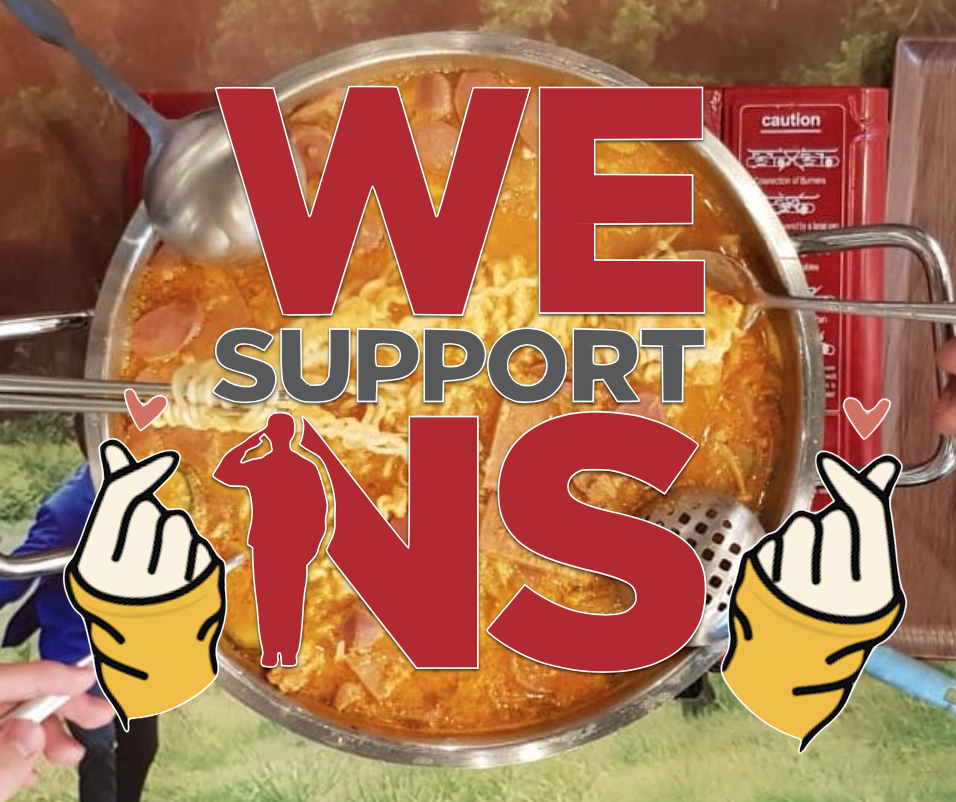 Just flash your 11B, HomeTeamNS IC, be in your SAF uniform, or use the coupon code "WSNS 2023" to enjoy 5% off your total bill at the cafe.
The promotion is available at the Ang Mo Kio and Potong Pasir branches from 1 July onwards.
The best part? The promotion lasts over a year and ends on 31 July 2024.
However, do note the opening hours of the respective branches:
Ang Mo Kio branch: 11 am-3 pm and 5-10 pm
Potong Pasir branch: 11:30 am-3:30 pm and 5 pm-12 am
Also, note that the 5% promotion cannot be used with other in-house discounts.
20% Off a Day of Fun at Wild Wild Wet Singapore
If you're not a foodie, can you really call yourself a Singaporean?
---
Advertisements

---
We're kidding. It's perfectly understandable if you're not a foodie. And Wild Wild Wet understands it too—that's why they're giving out promotions for their day passes to celebrate SAF Day!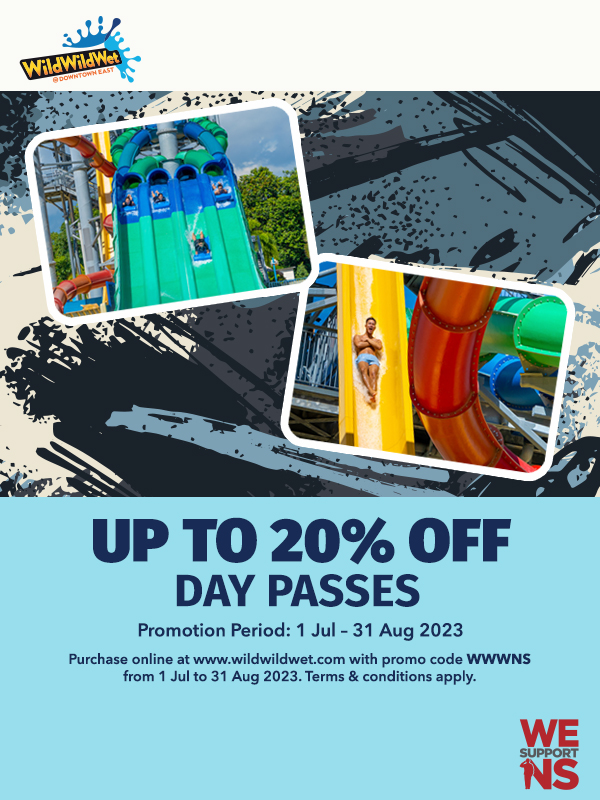 From 1 July to 31 August, NSFs and NSmen may get 20% off Off-Peak Passes and 10% off Peak Day Passes at Wild Wild Wet using the coupon code "WWWNS" during checkout.
But don't book that Grab to Wild Wild Wet just yet. The discount is only available online, and a minimum purchase of two Day Passes from the same category, either Peak or Off-Peak Pass, is required.
It's time to get the band back together, or in this case, perhaps it's time to drop your BMT buddy a text again.
20% Off Canopy Park Bundle Packages at Jewel Changi Airport
When was the last time you've been to Jewel?
If your answer is: "When my NS girlfriend broke up with me," this is your opportunity to go to Jewel to forge new memories with SAF Day discounts.
---
Advertisements

---
Whose loss is it now, huh?
From 30 June to 31 August, use the coupon code "WSNS 2023" during checkout to get 20% off your online purchase of the Canopy Park Bundle Packages.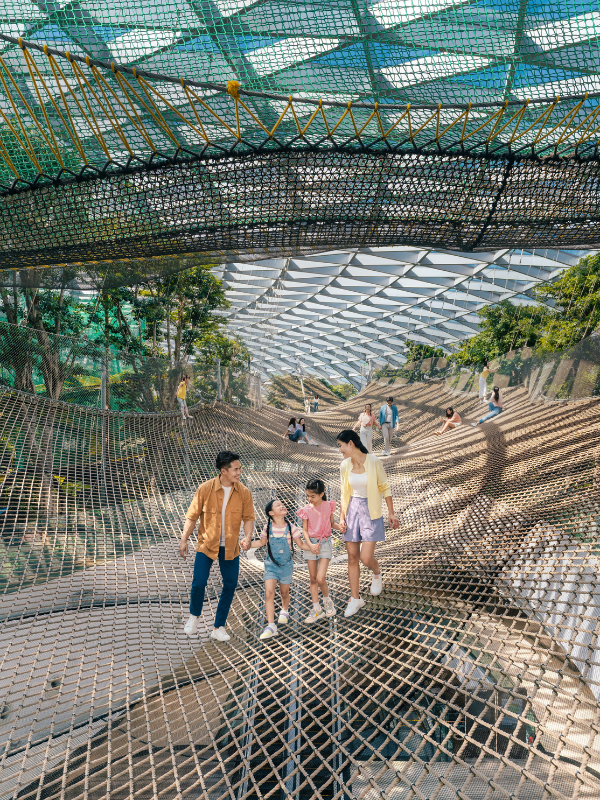 Note that the discount only applies to Bundle Packages 1 and 2.
Bundle Package 1 allows access to Canopy Park, Canopy Bridge, Hedge Maze, Mirror Maze and Walking Net. Bundle Package 2 gives you all that with an extra visit to the Bouncing Net.
Free Popcorn at SEA Aquarium With a $15 Minimum Spending on F&B Offerings
If you're one of the fortunate (or unfortunate, your call) few still with your NS girlfriends, why not treat her on a date to the SEA Aquarium?
---
Advertisements

---
Get a one-day ticket from just $30 and spend a minimum of $15 on the F&B offerings at the aquarium—you'll get to redeem a free popcorn to share with your significant other.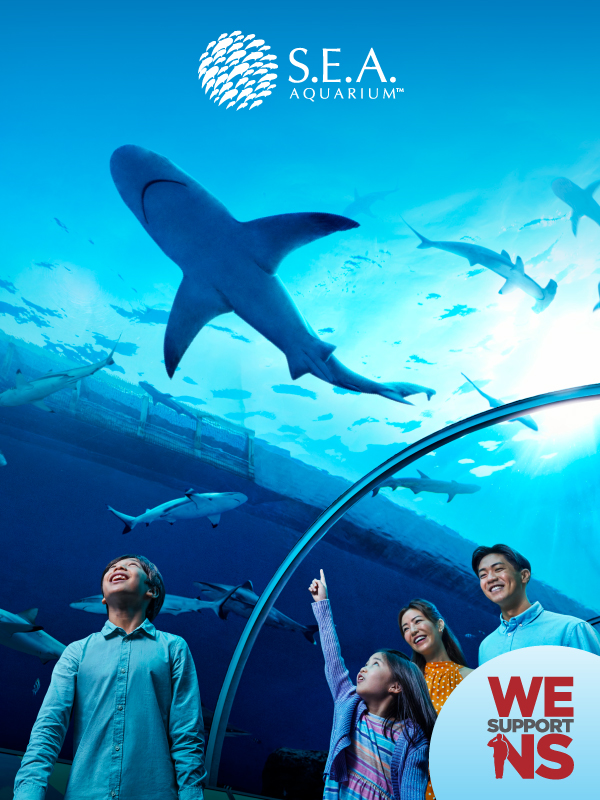 Simply dig out your 11B and present it to the staff to enjoy the promotion.
Do note that the $15 spending must be in a single receipt.
Can't take leave to go on a date yet? It's alright. The promotion starts on 30 June and lasts until 31 August.
For the rest of you single NSFs and NSmen, bo bian lah. Enjoy your popcorn on your own; more for you, I guess.
20% Off Selected Footwear & Jibbitz Shoe Charms at Crocs Singapore
Reminded of your NS days and want to feel young again? Why not buy yourself a pair of Crocs to blend in with the Gen Zs?
You can even put your Crocs in sports mode when training for IPPT; how versatile.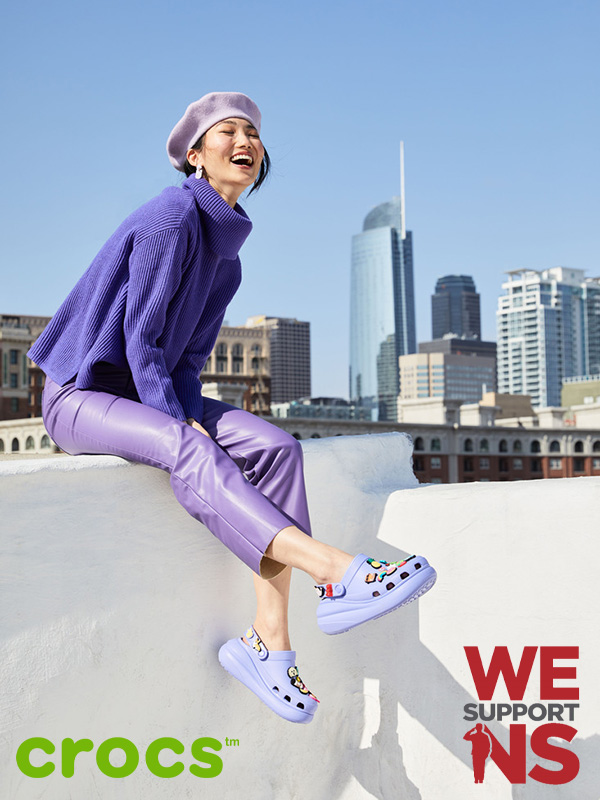 From 1 July to 31 August, NSFs and NSmen may get 20% off selected regular-priced footwear and Jibbitz at Crocs.
---
Advertisements

---
If purchasing your Crocs online, use the coupon code "SAFRA20" during checkout.
Alternatively, if you're headed to a physical store to purchase your new Crocs, present a valid SAFRA card or 11B during payment.
Training with Crocs in sports mode? IPPT Gold, for sure.
20% Off All Online Purchases on Under Armour With No Minimum Spend
Are you one of the lucky PES A to B2 fellas who copped a discount for the Army Half Marathon?
If yes, maybe you'll need new gear to help you train for the race. And Under Armour has got your back.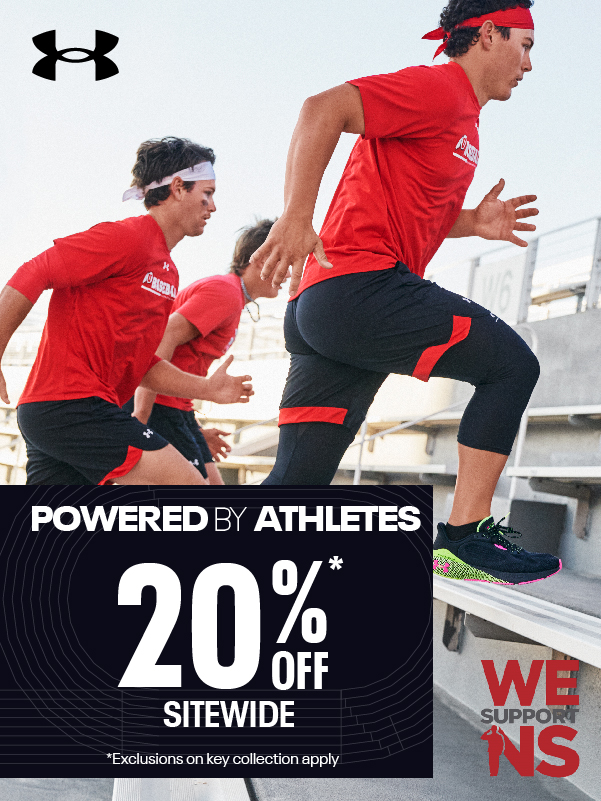 Starting 1 July, use the promo code "UAXSF20" during checkout on your Under Armour online purchase to get 20% off.
However, note that the 20% promotion is not available for the following items:
Key collections
Outlet items
Curry footwear
Project Rock collection
Slipsleed
Flow Velociti Elite
Aiya, we don't think you'll need such good gear for the Army Half Marathon lah.
20% Off Regular-Priced Footwear and Apparel at Skechers
Not a fan of Under Armour?
There are also promotions at Skechers in celebration of SAF Day, which are equally good.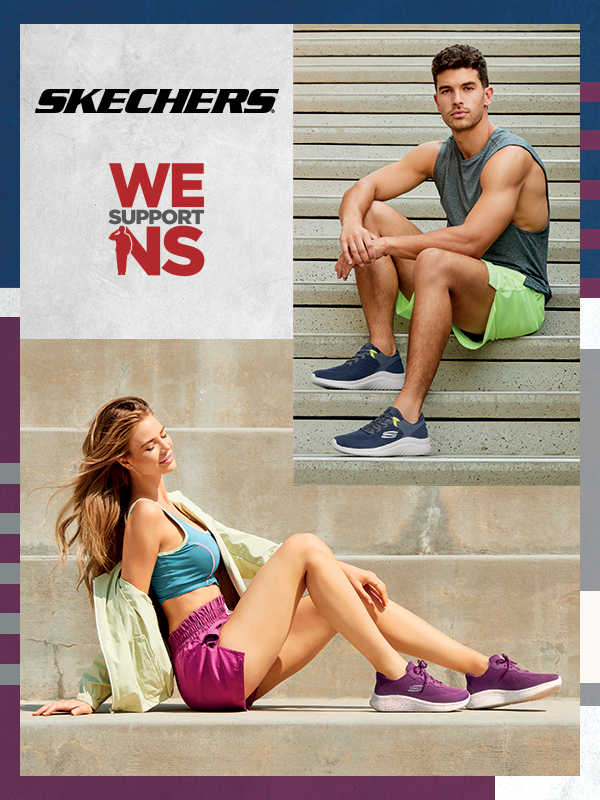 It's time to find your 11B because flashing it at Skechers' physical stores will get you 20% off regular-priced footwear and apparel.
Alternatively, you could also show up in your SAF uniform to get the promotion.
The deal lasts from 30 June to 31 August at selected Skechers Concept Stores only. You can visit the store locator here to see whether there is a Concept Store near you.
20% Off Regular-Priced Items at Herschel; Additional 5% Off Sales Items
Lastly, Herschel is bringing NSFs and NSmen a 20% discount across all regular-priced items from 1 July to 31 August.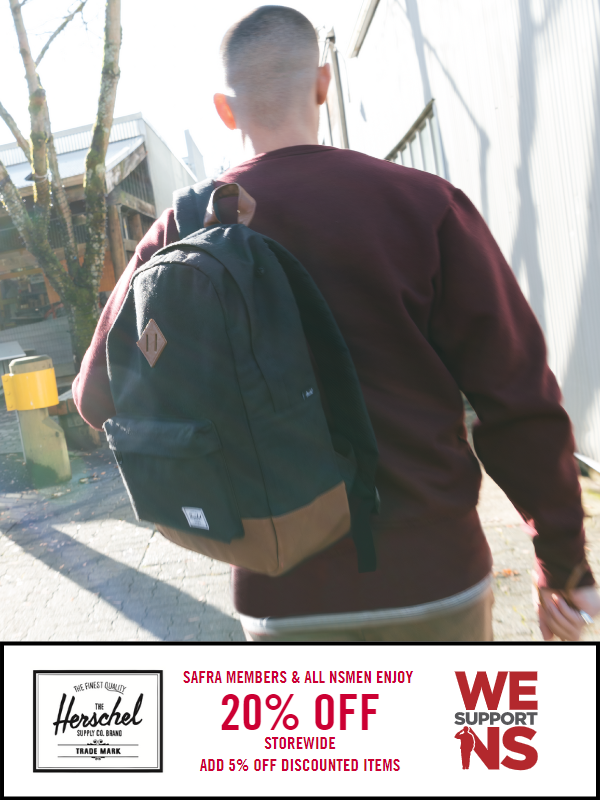 You know the drill by now: present your 11B or be in your SAF uniform to enjoy the promotion.
The promotion is only available in physical Herschel stores, of which there are two:
Herschel @ Funan Mall
Herschel @ 313 Somerset
Are you feeling extra thrifty? Grab a sales item and get an additional 5% off!
You can visit this link to find other promotions celebrating SAF Day.