---
Advertisements

---
Last Updated on 2020-12-05 , 11:22 am
The "flight to nowhere" idea got all of us excited a few months back.
Though we can't exactly travel, the idea that we can at least pass through immigration and get into a plane is something to look forward to.
Though the plan was eventually scrapped, the "cruise to nowhere" initiative went through, and we can at least take to the sea to let off some pent up stress due to the pandemic.
While such flight or cruise to nowhere ideas help us experience the idea of "overseas" travelling once again, it's an entirely different issue when it comes to a walkway which leads you to…nowhere.
Sheltered walkway which doesn't cover residents from rain
Mr Veron Lim shared a video on Facebook to highlight a covered walkway design which raised eyebrows.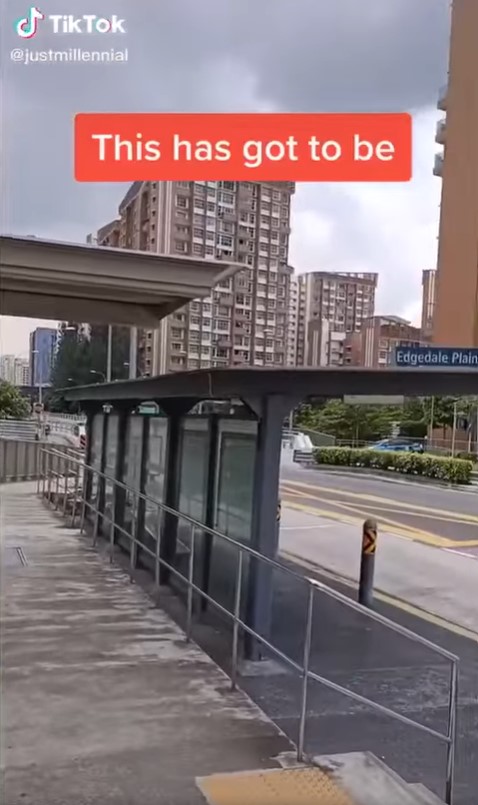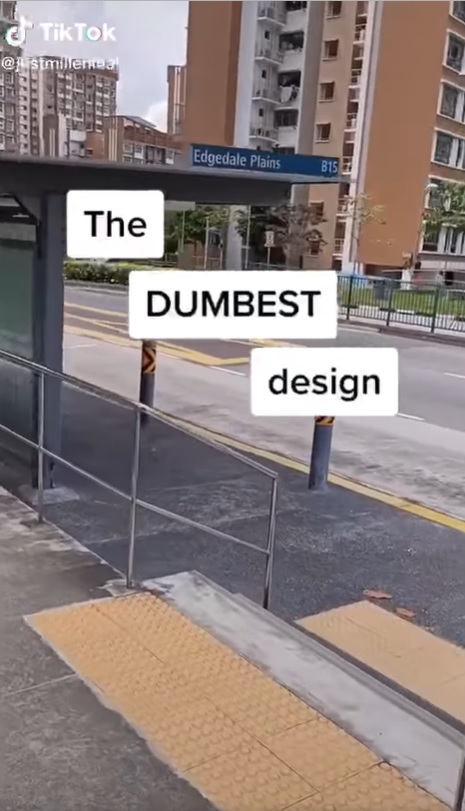 The video was from Tiktok that's shared in a WeChat group, which was in turn shared on Facebook.
---
Here's Why We Might Not Need to Vote in Presidential Election 2023 After Tharman's Announcement:
---
The covered walkway, located along Edgedale Plains in Punggol, had a rather interesting design.
Serving the residents of the HDB estate, Waterway Sundew, the walkway stretches from the HDB blocks to the bus stop.
However, upon closer look, one will realise that the sheltered walkway ends at the metal railings behind the bus stop.
Yeap, what that means is that when it rains, one will have to use an umbrella to walk from the walkway, down 2 steps and towards the bus stop, which basically defeats the purpose of having a sheltered walkway.
---
Advertisements

---
Either that, or smash through the railings and boards at the back of the bus stop.
The other side of the bus stop doesn't come installed with a sheltered walkway. So it means that no matter which direction you are walking to head towards the bus stop, an umbrella is needed when it rains.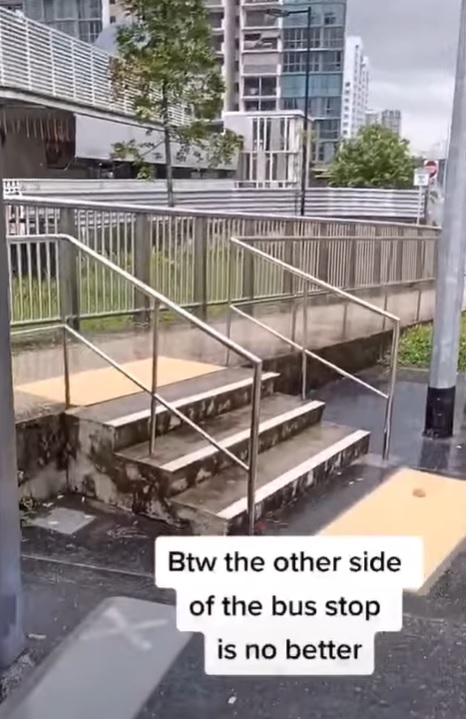 It feels like Google Maps telling you that your destination is beside you but it's not the entrance of the destination.
Response from Relevant in Charge
A netizen by the name of Mr Clement Kang responded to the post and mentioned that he emailed the town council about the matter last year.
The email sent by the Punggol's Housing Management Group to Mr Kang about the issue was shared on Facebook: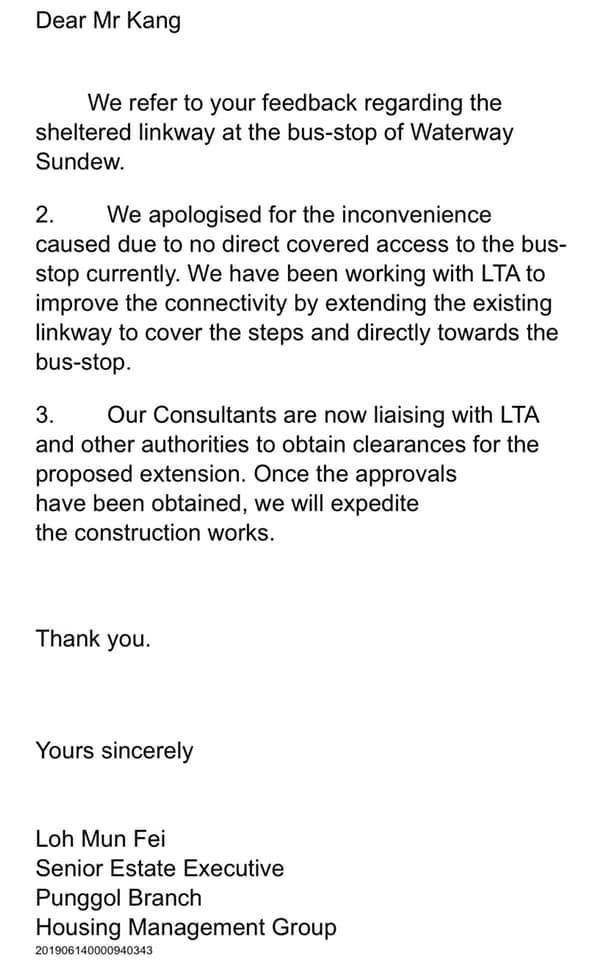 In the email, the Housing Management Group apologised for the inconvenience caused.
It was also mentioned that they are working with the Land Transport Authority (LTA) to improve the walkway's connectivity by extending the existing linkway to cover the steps and directly towards the bus stop.
The consultants are liaising with the LTA and other authorities to obtain clearance for the construction work to commence. Once it has been approved, they will then expedite the project.
Featured Image: Facebook (Lim Veron)