Last Updated on 2021-10-27 , 7:48 am
If shopping were an Olympic sport, Singapore would take home the gold, silver, and bronze medals every time.
Since we're such experts in the spending department, most shoppers would know all about cashback schemes, which, as the name suggests, gives you some cash back every time you make a purchase.
As great as it sounds, these cashback programmes typically provide the cash refund in the form of loyalty or credit points based on a system which no one understands.
But what if you could get this cashback in cold hard cash?
Enter ShopBack, the Cashback App that Literally Gives You a Portion of Your Money Back
You've probably heard of ShopBack before, but never really understood how it worked.
Well, it's pretty simple.
Every time you make a purchase online, through ShopBack's App or website, ShopBack gives a percentage of your purchase amount back to you.
This isn't in the form of points or rewards, but in coins and dollars.
Reader: Ooh la la
And it's not just for online purchases either.
Use ShopBack GO For In-store Purchases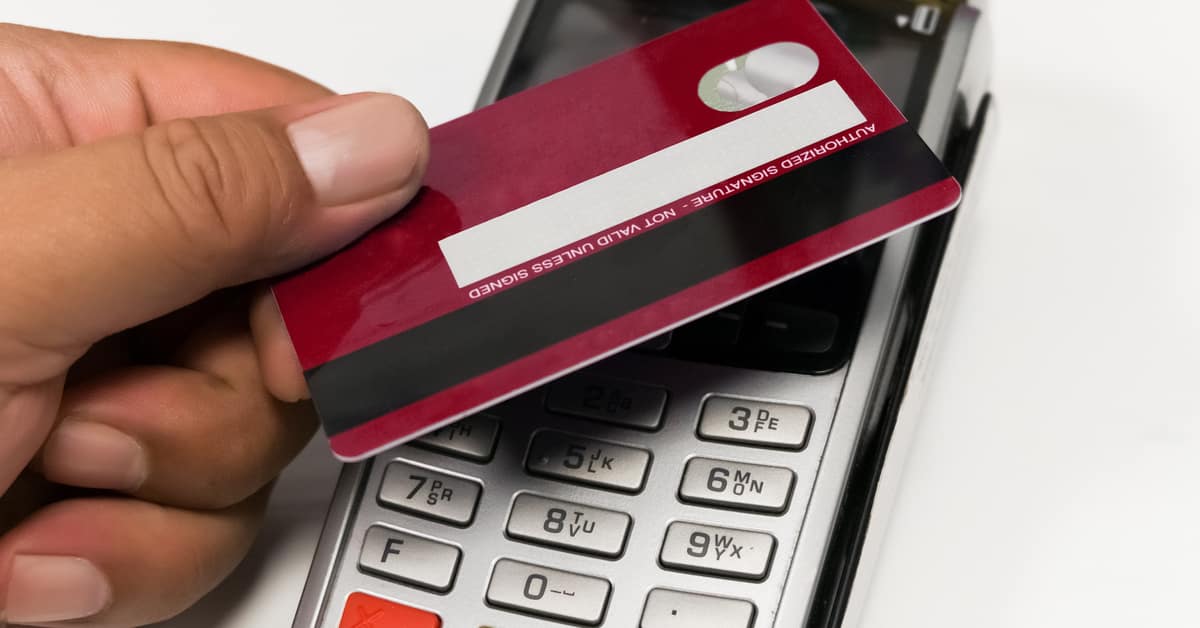 That's right, ShopBack also has a programme that allows users to get cashback for purchases at physical stores like restaurants and retail stores.
Called ShopBack Go, the programme is free to use, and has no sign-up or membership fee.
With over 1,000 food and beverage establishments where you can eat until you pass out while earning back some of your money, ShopBack GO will prove especially useful for gluttons like us.
Need another compelling reason to try ShopBack GO out for yourself? Well, here it is:
9.9 Deals Coming Your Way; New ShopBack GO Customers Can Get 100% Cashback on Exclusive Deals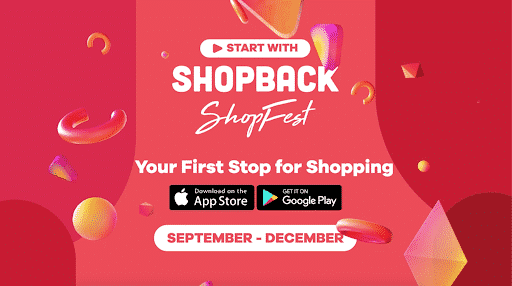 If you haven't used ShopBack GO before and are interested, I've got great news for you.
As part of their 9.9 campaign, new ShopBack GO customers can get selected ShopBack GO deals with 100% Cashback, meaning it's basically free!
This FREE gift will be offered at the following stores from 1 to 11 Sep:
Lest you're not aware, even if you're a Shopback user but have yet to use Shopback GO before, you're still considered a new Shopback GO user!
Up to 80% Discount With ShopBack GO Epic Hour Deals on 9.9
ShopBack GO is also offering Epic Hour Deals for major brands on 9 Sep, 2021, selling everything from food to beauty treatments with up to 80% off! Click here to find out more 
Do take note of the times, depending on what your heart and stomach desire that day: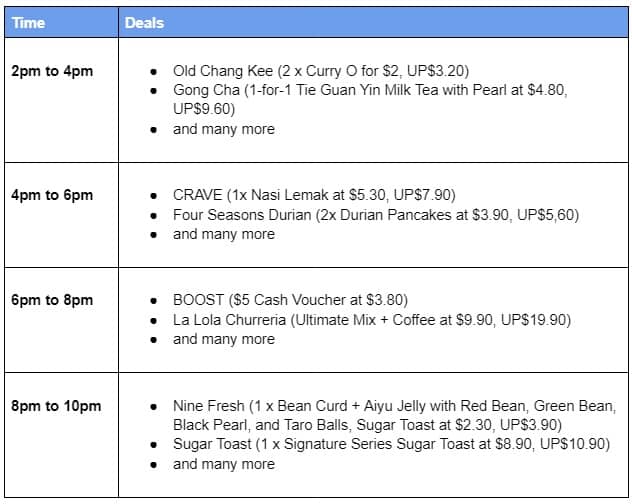 Simply head to the app during the specified time slots, scroll through the participating merchants, and activate the Cashback option on an item before making your in-store purchase.
If you thought that was it, you were sorely mistaken, as ShopBack is offering dozens and dozens of other discounts on 9.9 as well, including on Nike, Adidas, and Sephora products.
Have a look: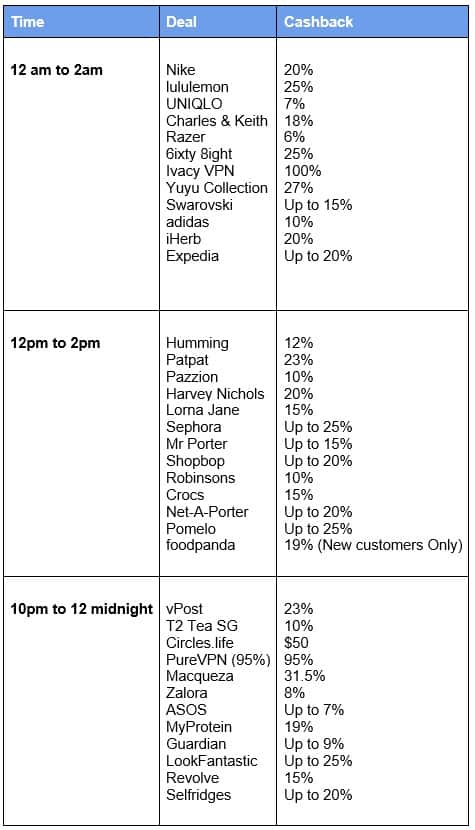 You can click here for more info.
Stand to Win a $350++ Prize By Spending Only $0.99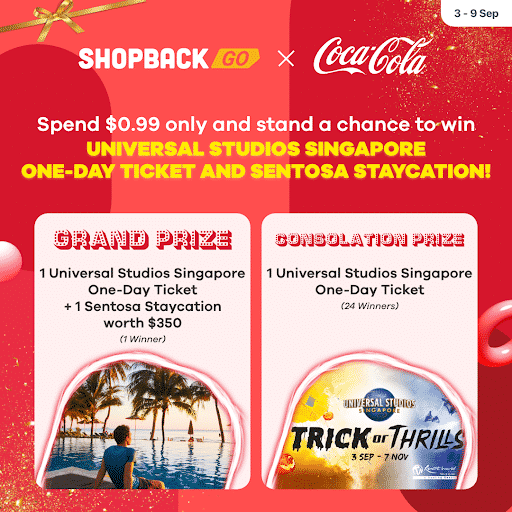 If these great deals aren't enough to entice you, ShopBack is also giving out a ShopBack GO Mega Prize where the winner will walk away with Universal Studios Singapore Trick or Thrill One-Day Tickets and a Sentosa staycation worth more than $350!
Simply enter the competition from 3 Sep to 8 Sep by purchasing a "chance" for $0.99 to win the prizes.
That's it. 
Believe it or not, you'll earn 100% cashback on this purchase, and you'll get an additional chance for every Coca-Cola ™ exclusive deal purchase.
ShopBack GO
So, how do you earn cashback through ShopBack GO? Well, it's a simple process comprising three steps:
The first thing you have to do is link your ShopBack account to a credit card. The great thing about this is that it allows you to use any Singapore-issued credit or debit card, whether it's Visa or Mastercard.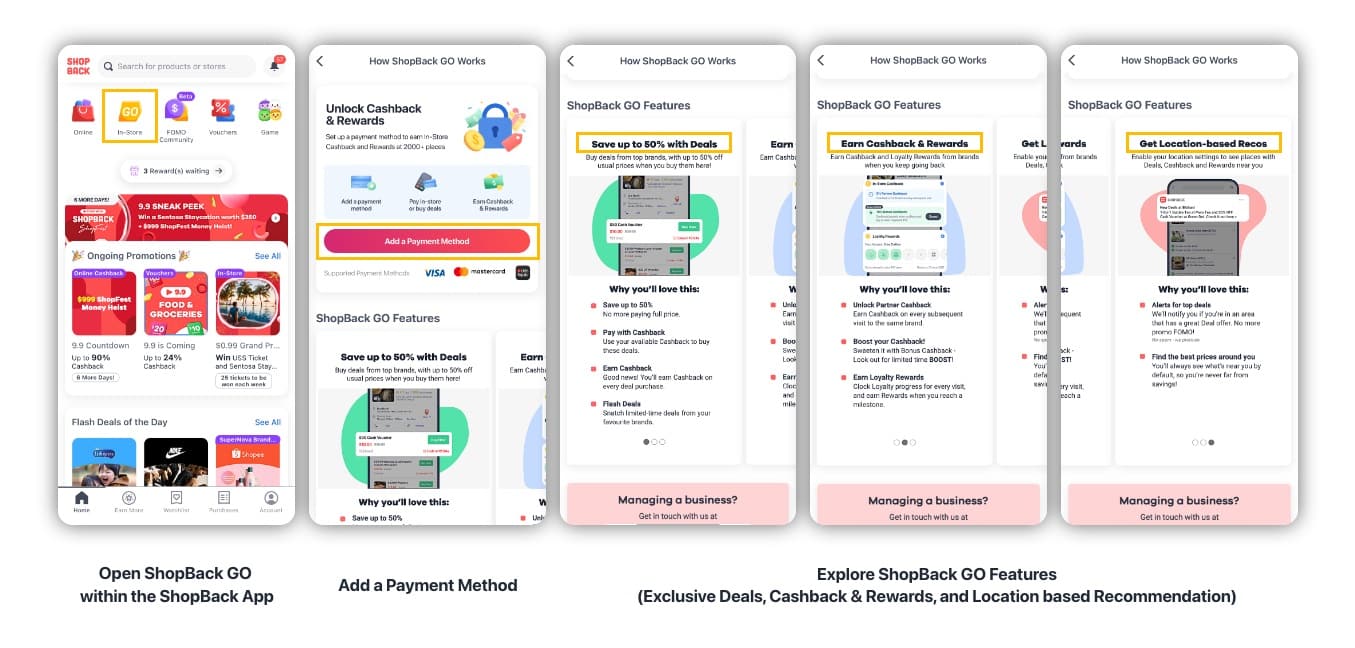 You can link as many cards as you want and remove them anytime you want as well.
ShopBack will not charge anything to your credit or debit card; it just needs the information to track the amount of cash you'll be getting back. It won't store any of your card details either.
Then you'll earn your cashback, which you can withdraw to your bank account, or use to buy even more sweet deals in the app!
There are no transaction fees for any deals which offer cashback, and the cashback you earn is on top of credit card perks, existing or in-store promotions, reservation discounts, and vouchers.
Do note that cashback is applied to the price excluding GST and service charge.
So, what are you waiting for? Click here to start saving more now!
This article was first published on Goody Feed and written in collaboration with Shopback.