While air travel bubbles don't look like they're coming anytime soon, it's not stopping KFC Singapore from bringing us to the land of the rising sun the best way they know how to: with fried chickens.
KFC S'pore Launching Shoyu Crunch Chicken Today (25 Nov) to 'Bring' Us to Japan
If you've tried KFC Singapore's Shoyu Crunch Chicken previously and wish they'll bring it back to Singapore soon, your wish is granted.
From 25 Nov 2020, KFC Singapore is now selling this delicious fried chicken on their menu again.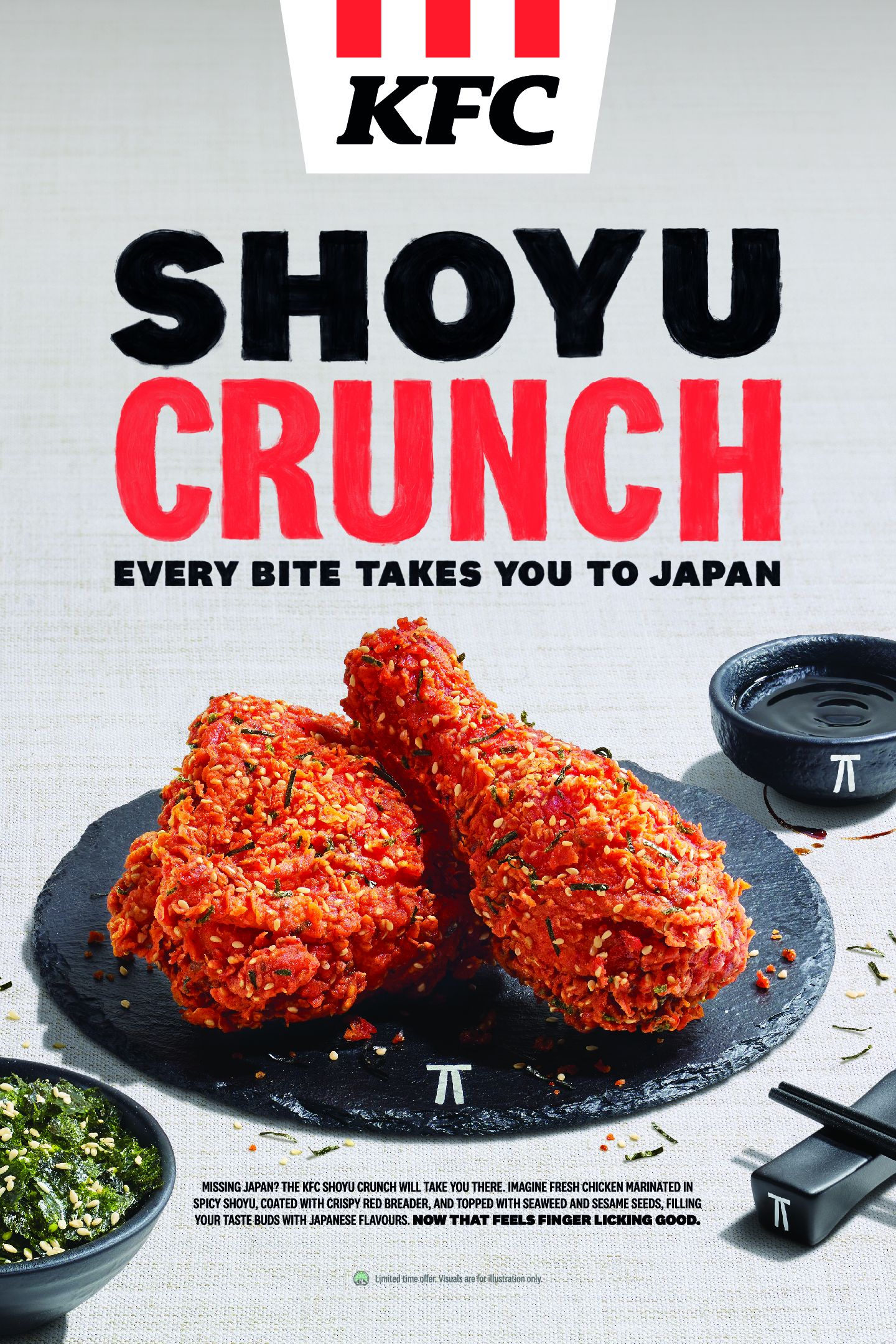 Yes, the chicken marinated in spicy shoyu sauce, fiery red and packed with fragrant seaweed and sesame seeds, and fried to golden perfection, is yours for the taking once again.
When this was released back in 2017, it took Singapore by storm because who would've thought an American chicken chain could do the Japanese umami so well?
This food item is a limited-time menu so make sure to be fast and get it for yourself before it disappears. Again.
Bringing You To Japan, Literally
When KFC Singapore says they want to bring you to Japan, they meant it.
Along with the Shoyu Chicken, you can also get an immersive view of Mt Fuji while biting into the chicken.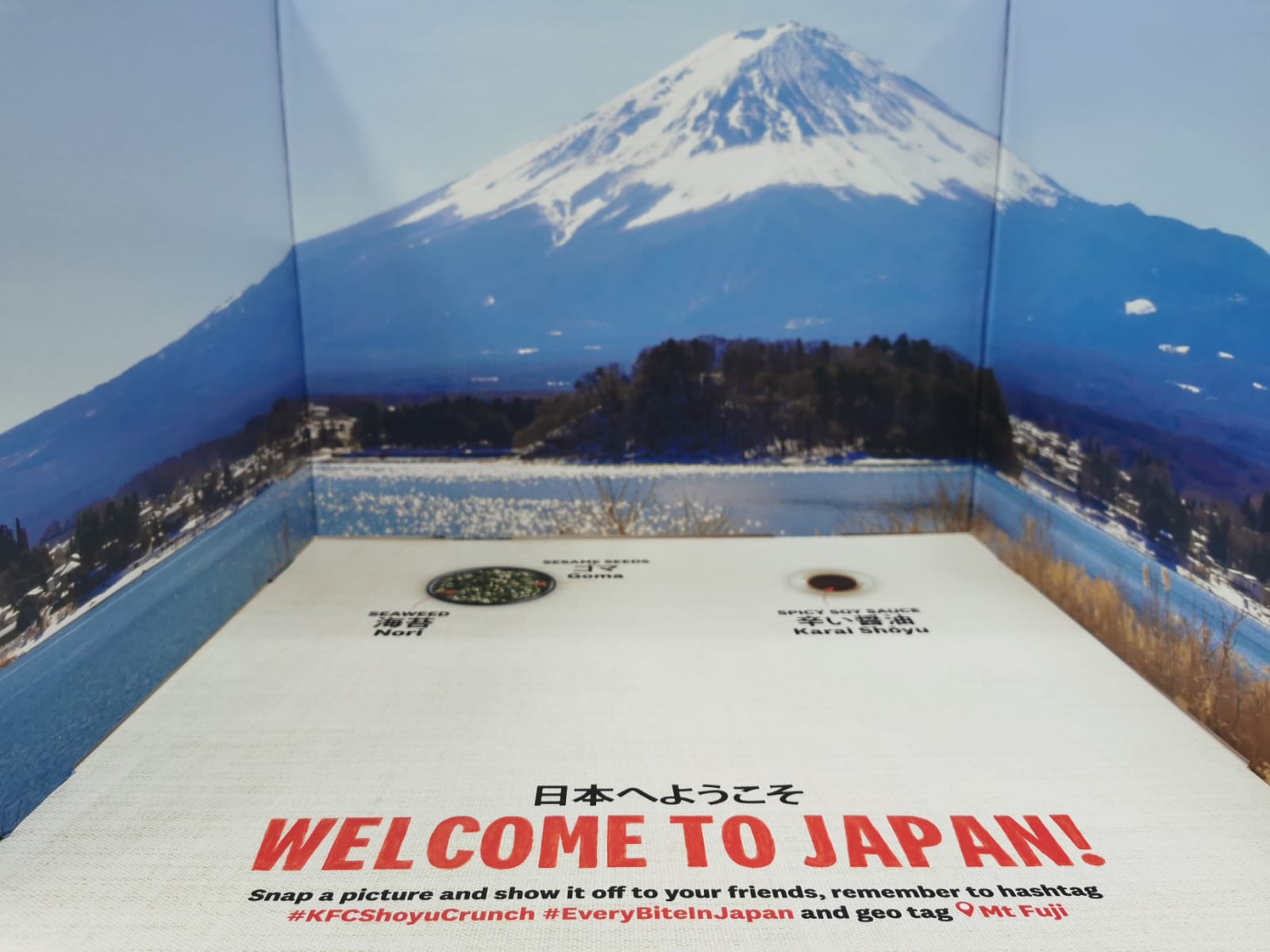 According to KFC's press release, this "Mount Fuji" booth is available at 10 KFC outlets in Singapore:
AMK Hub
Compass One
Funan Mall
Jurong Point
Kallang Stadium
NEX
North Point City
Plaza Singapura
Toa Payoh
Waterway Point
On a side note, it's also the perfect cover to protect others from your saliva when you're eating and keep everybody away.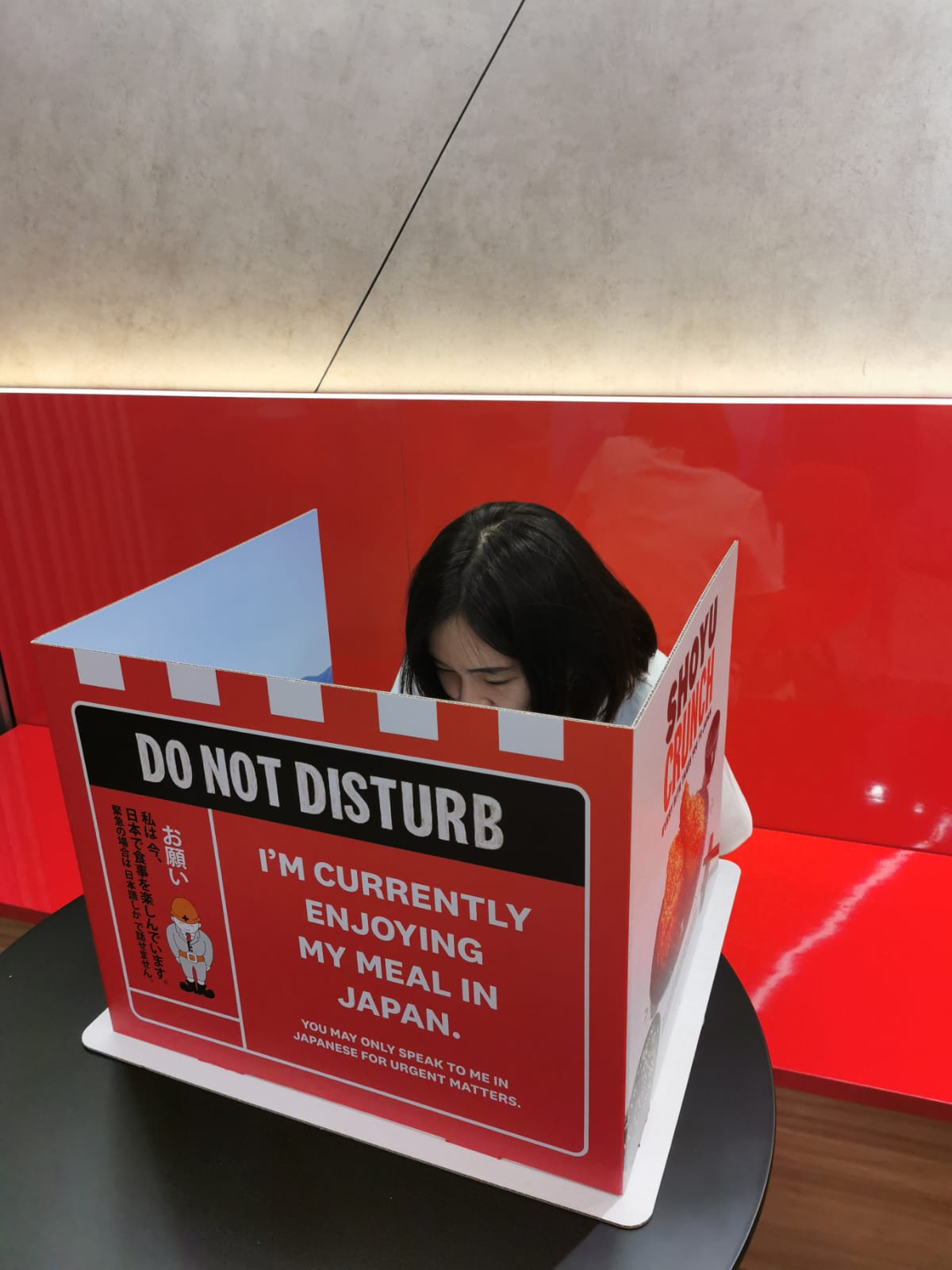 The KFC Shoyu Crunch is going for $3.95 ala carte and starts from $8.95 for any meal bundles.
This includes Shoyu Crunch Box which includes 2-piece Shoyu chicken, two hot & crispy tenders, one regular whipped potato and one regular SJORA Mango Peach for $10.95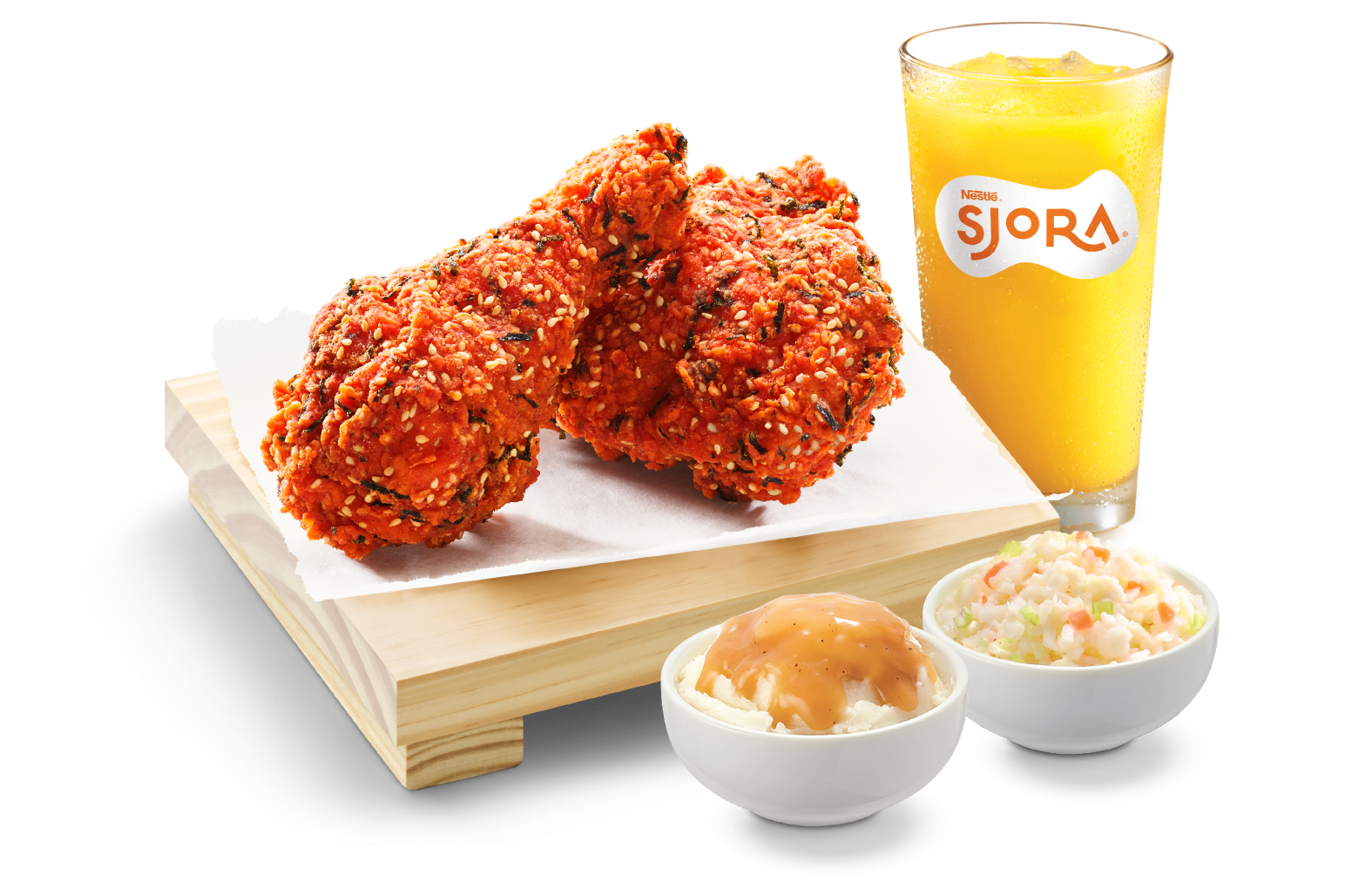 ---
Advertisements
---
There's also an option for a 5-piece Shoyu Chicken meal for $19.55, and an 8-piece option for $36.95.
But wait.
There's more.
Marshmallow Chocolate Hazelnut Egg Tart
Normally, KFC sells its well-loved Chocolate Hazelnut Egg Tart during festive seasons.
But this season, they're not satisfied with giving you the same old egg tarts.
They've upgraded the tart by including one more important component to it: marshmallows.
---
Advertisements
---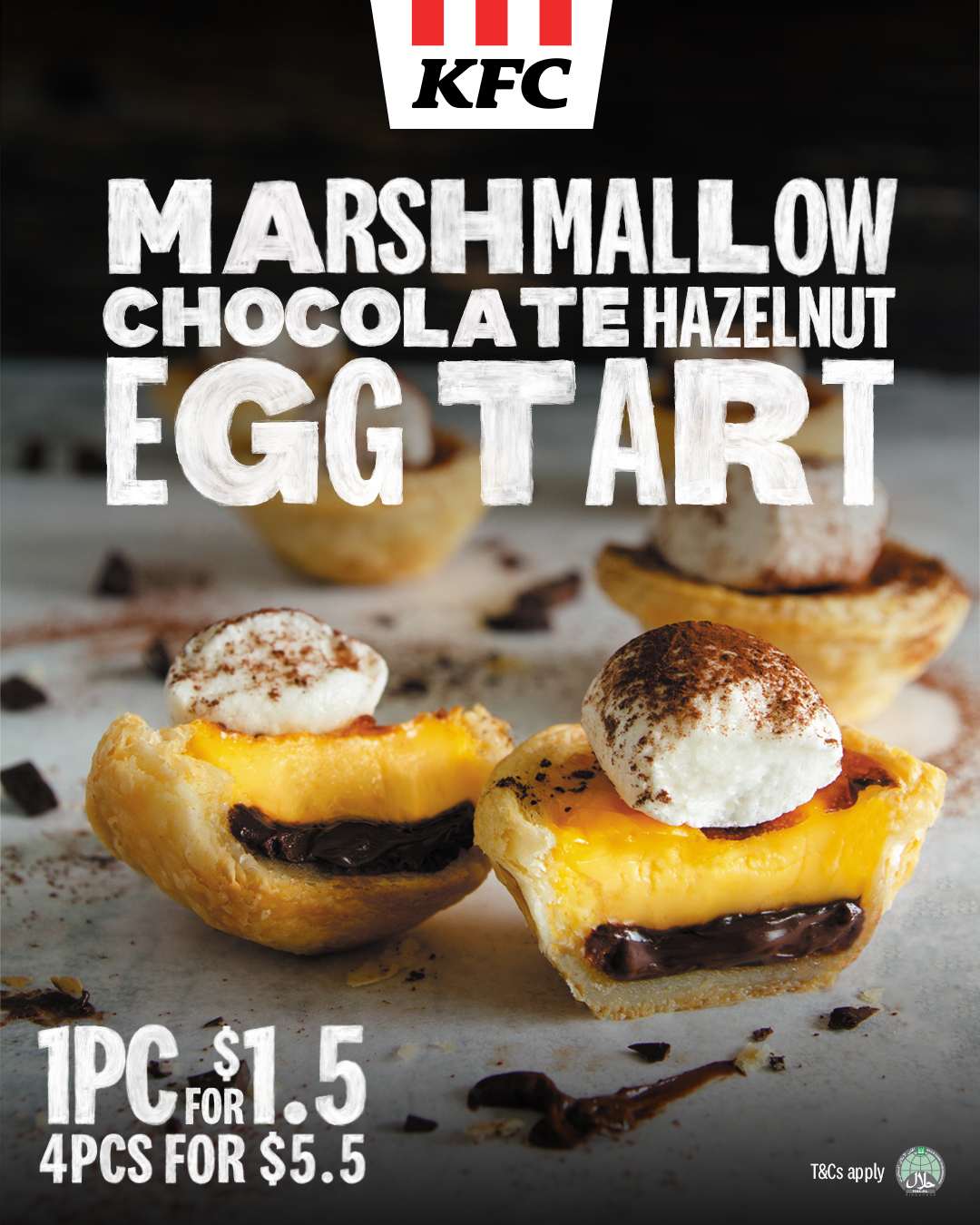 Think soft, decadent hazelnut chocolate and egg tart, topped with soft, chewing marshmallow and wrapped in a crispy crust.
Mmm.
The new tart will be going for $1.50 per piece or $5.50 for four pieces.
So what are you waiting for?
---
Advertisements
---
Time to plan your next KFC outing liao. You're welcome~
Like writing? Goody Feed is looking for writers! Click here for more info!