As you know, purchasing a football club isn't like buying a frying pan on Amazon. It requires a vast sum of money and inevitably draws the attention of the media and the public.
That's why you now know the name Bellagraph Nova.
On 15 Aug, the Bellagraph Nova (BN) group announced it was working out details of an acquisition with English Premier League (EPL) Club Newcastle United.
The group was co-founded by entrepreneurs and cousins Nelson Loh and Terence Loh, and Evangeline Shen, a Chinese jewellery merchant.
BN Group said it was already at an "advanced stage of negotiation" and said it's enlisted the help of England captain and Newcastle legend Alan Shearer as well as former player Michael Chopra.
The news excited local football fans, especially Newcastle fans, as the cousins would be the first Singaporean owners of a club in the EPL.
However, a few days ago, the company admitted to doctoring a photo with former US President Barack Obama for publicity.
This raised a few eyebrows, of course, but since then, a truckload of inconsistencies and exaggerated claims from the group have followed, raising questions about its legitimacy.
So, what is this hullablaoo all about?
Here's everything you need to know about the controversy surrounding BN Group at the moment.
Doctored Photos
As previously mentioned, the controversy started when BN Group admitted to doctoring photos of a meeting with Obama.
Before the news of its 'impending' purchase of Newcastle, BN Group had the following picture on its website:
Seated next to Obama is Shen, flanked by her fellow co-founders, the Lohs.
Now, however, the image has been replaced with the one below.
---
Advertisements
---
Why?
Well, BN's head of investor relations, Nereides Antonio Giamundo de Bourbon, admitted that the first image was doctored to make it look as though Obama had attended a meeting with BN's co-founders in Paris.
In reality, the photos were taken in Singapore last year at a charity event, which Novena Global Lifecare sponsored.
Bourbon said that there wasn't any "malicious aim" behind the altering of the image.
---
Advertisements
---
"We are serious people… the only ambiguous thing has been the photoshopped picture", he said.
As you'll see, the above statement may not be factually accurate.
Backed By Alan Shearer?
Remember when the group said it enlisted the help of former players Alan Shearer and Michael Chopra to supports its bid for Newcastle?
This is something that would have pleased many Newcastle fans, as Shearer is the club's biggest legend and all-time top scorer.
---
Advertisements
---
He even managed Newcastle at one point.
Unfortunately, it seems that claims of his support for BN's bid, too, might not be true.
The Telegraph reported that "sources close to the Newcastle and Premier League legend (Shearer)… denied any involvement with BNG".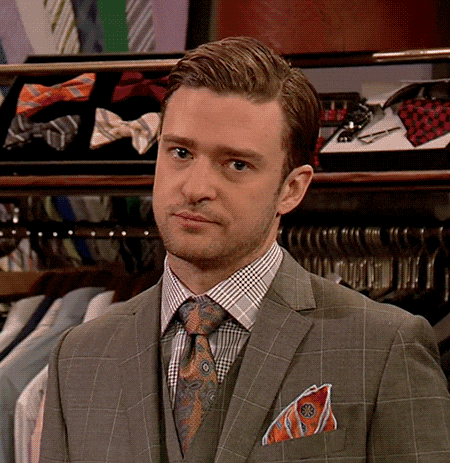 ---
Advertisements
---
Chopra, however, did visit the group's headquarters in Paris, based on a picture he tweeted, according to The Straits Times.
Speaking of their Paris headquarters…
Company Not Registered at Purported Headquarters
According to ST, BN's website states that its new headquarters is at the "renowned No. 10 Place Vendome in Paris, France".
The Place Vendome is a rather fancy place, as many high-end boutiques are located there.
---
Advertisements
---
However, Reuters reported that it couldn't find any company of the same name at the address.
Moreover, it said there isn't a company called Bellagraph Nova Group registered in France.
A receptionist at the Place Vendome said BN Group has "used its space, but its staff were not always present".
I tried to check this on BN's website, but you now have to be a guest to enter its site.
---
Advertisements
---
BN Group does have an office in Singapore, though, located on the top floor of a four-storey building in Novena, above a restaurant and pet shop.
One netizen seems to think the group's location doesn't exactly "scream billionaire".
I had a walk to the Bellagraph Nova Group/Novena Global HQ address this morning. Turns out its actually above one of my favourite restaurants. They do a great Hor Fun (takeaway equiv to beef in black bean sauce)

That top floor doesnt scream 'billionaire owner' if u ask me #NUFC pic.twitter.com/X8TfewxAaq

— Jonathan (@_jonathandc) August 22, 2020
Retracted Press Releases
That's not all though.
---
Advertisements
---
On Tuesday (25 Aug), the group retracted several press releases it had distributed in the past two months, according to ST.
One of the releases that were retracted was titled "The New Social Technology Revolution – Panel Discussion With Bellagraph Nova Group Founders And Barack Obama On Their Ambitious Quest To Seize The Opportunity Of A Lifetime In The Post Pandemic World".
In it, the group claimed that:
"through one of the BN Group's entities, Bellagraph Jewelry's client relationship management, the King of Saudi Arabia, the King of Qatar, and Queen Mother of Qatar have expressed their interest on investment opportunities and collaborations".
Is BN's PR manager a seven-year-old?
---
Advertisements
---
It also claims it has attracted companies like Citibank, JP Morgan, and other established Global Fortune 500 companies to "partner with the BN Group."
Another release – "Bellagraph Jewelry Launches World's First Male Luxury Jewellery Line Tailored For Power" – issued two weeks ago, was also withdrawn.
In it, there were close-up pictures of Cristiano Ronaldo wearing jewellery.
Another release purported that Obama "was seen personally donning one among Bellagraph Jewellery's unique signature 'La Rose' Lapel items that are set in uncommon coloured gemstones".
---
Advertisements
---
Other Questionable Claims
The group has made several other questionable or exaggerated claims as well.
For one, they once boasted in an Instagram post that they possessed a fleet of 10,000 private jets which are "ready to take you anywhere you wish to go with unprecedented experience onboard (sic)".
However, there is reportedly no information or booking function available, and the Instagram post was later edited to omit the mention of their large private jet fleet.
Moreover, Bourbon reportedly said the group planned to sign Cristiano Ronaldo and was in "direct contact" with the superstar, but a source close to the player told ST they had not heard of such contact.
---
Advertisements
---
When BN's website was still accessible, it stated that it has 31 entitles across 100 countries and that financial technology firm Hydra X is one of them.
According to Reuters, though, Hydra X has denied this.
BN Group's Response
In response to all the inconsistencies and contradictions, BN group said on Tuesday that it is seeking legal advice to investigate the controversy surrounding its marketing materials.
In its statement, the group said its proposed takeover of Newcastle has "led to a number of queries relating to the company and marketing material that was purportedly released by the company".
---
Advertisements
---
"…the posting of the marketing material, which include matters in the pipeline but which have not been concluded, appears to be the result of the actions of certain errant individuals, possibly with malicious intent".
It must be those hackers who often go around doctoring company images to enhance the reputation of those companies for no reason.
The group said it would not address any further media queries until the investigations have been completed.
In case you missed our previous articles on the issue, BN Group claims to be a US$12 billion multinational company with 31 entitles across 100 countries.
It boasts an international presence in all major commercial sectors, such as luxury, technology, financial services, real estate, and robotics, according to CNA.
---
Advertisements
---
The group was formed in June after a merger between the DORR group and the Bellgraph group, and started with a paid-up capital of $20 million, it said.
Maybe there's a rational explanation for the long list of inconsistencies listed above?
Only time will tell. 
In the meantime, Newcastle fans might have to put their hopes of a takeover on hold, because if BN Group purchases their club with all this controversy around them, they could very well turn into the next Mike Ashley.
Like writing? Goody Feed is looking for writers! Click here for more info!