Up until a few days ago, we had three firmly held beliefs:
That bubble tea would always taste good
That flowers would always smell good
That a hot bath after a long day would always feel good
Recently, however, residents made a shocking discovery in Sembawang that contradicted one of these beliefs.
In fact, it may forever change life as we know it.
I'm not talking about a foul cup of bubble tea or an unsatisfactory hot bath.
I'm talking… about an intensely smelly flower. 
Flower That Smelt like 'Death' in Sembawang Went Viral on Social Media
A few days ago, photos of a peculiar flower were shared on social media. The flower quickly made the rounds not because of how it looked, but how it smelled. 
Have a look: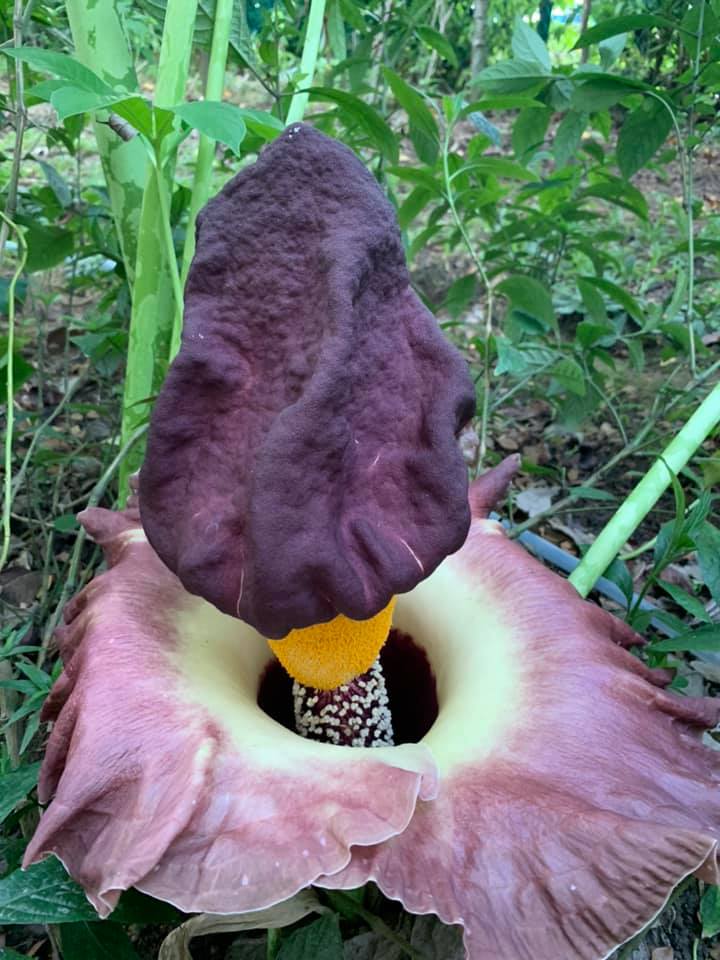 This flower is from a plant called Amorphophallus paeoniifolius (Dennst) Nicolson. It's more commonly known as the elephant foot yam.
The flower is unique in the way it smells, as it emits an odour reminiscent of rotting flesh to attract pollinating carrion flies and beetles.
This is why it's also known as the corpse flower. 
One of those who shared photos of the stinky flower was Sembawang MP Dr Lim Wee Kiak. It was reportedly sighted beside the walkway of Blk 338 Sembawang.
Purple in colour, the foul flower measured 45cm to 50cm across.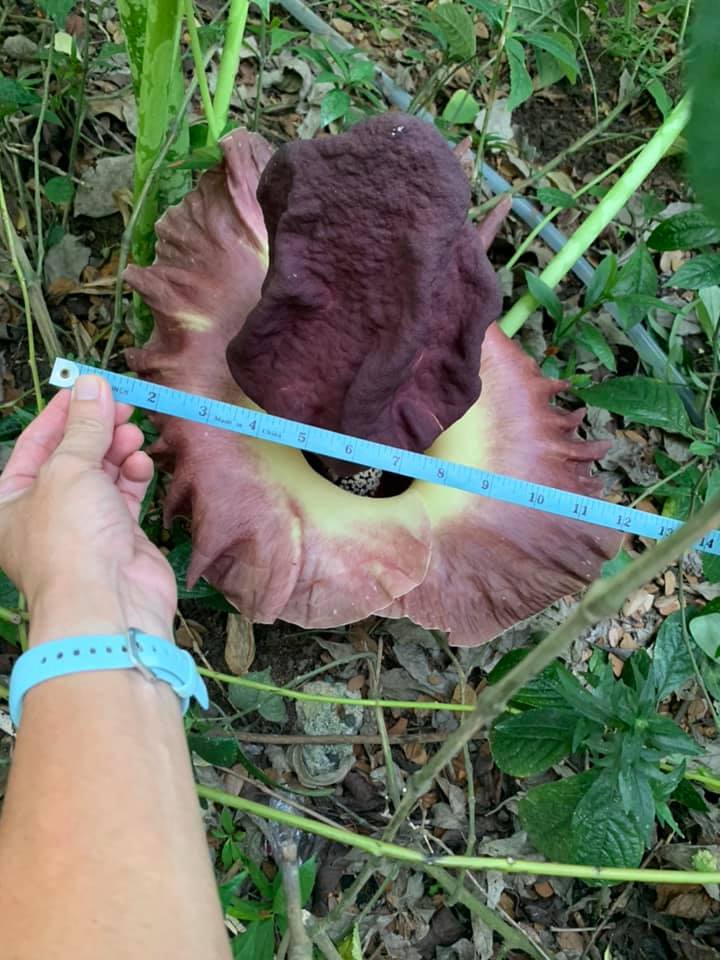 Sadly, the viral flower attracted some unwanted attention too, specifically that of a flower thief.
Stinky Flower Stolen Days After Going Viral
Just two days later, Dr Lim uploaded another Facebook post, informing residents that the flower had been stolen.
---
Advertisements
---
"So sad to learn that the rare corpse flower by the walkway which bloomed on Sunday was missing and cut by someone," he wrote, encouraging residents to be more respectful of nature.
"I hope all of us can be more gracious, more respectful and more caring towards our nature. We have so much nature beauty here especially in Sembawang that we can admire and enjoy together."
"Let's work together towards a better and more gracious community," he added.
As for who took time out of their day to steal the smelly flower, no one knows.
Relocating Plant for "Better Protection"
Commenting on his post, Dr Lim later announced that the authorities are relocating the plant for "better protection".
Some netizens called for the culprit to be punished, but Dr Lim explained that since the flower was in the wild and at the side of the roadway, it did not belong to anybody. Thus, removing it can't be classified as crime.
What's more, there are no CCTV cameras in the area, so it would be hard to catch the flower thief, he said.
The corpse flower is primarily grown in Africa, South Asia, Southeast Asia, and the tropical Pacific islands.
---
Advertisements
---
It's sometimes even consumed as a vegetable in some cuisines.
Featured Image: Facebook (Dr Lim Wee Kiak)
Like writing? Goody Feed is looking for writers! Click here for more info!