There are many gorgeous places in Singapore that would be perfect for wedding photoshoots.
Like The Botanic Gardens or Macritchie Reservoir, if you'd like something naturally beautiful. Or Marina Bay Sands, if you'd prefer to go for a more elegant and glamorous look.
But has the thought of having your wedding photos taken in an MRT train ever crossed your mind?
What?
Couple Takes Train to Wedding Banquet
Well, that's exactly what a couple named Matt and Clara did. They were featured on Shin Min Daily News for their cute and quirky wedding photos taken in the train, on their way to their wedding banquet.
After having the tea ceremony at the bride's home, the couple decided to walk from her place to Tanah Merah MRT station.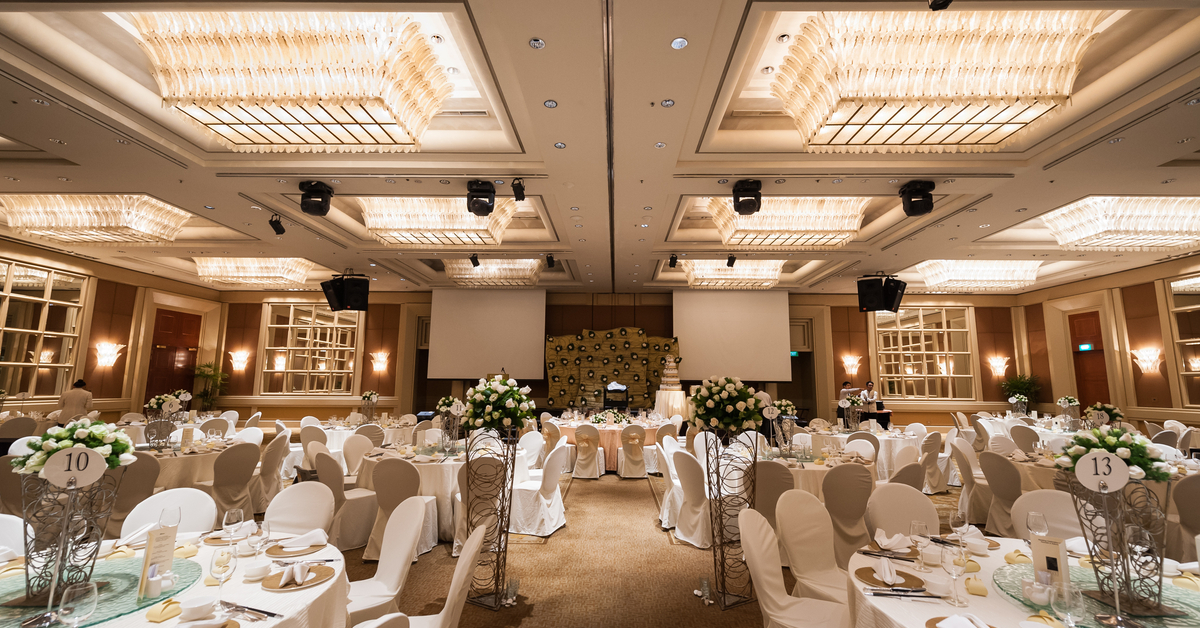 They then took the train from there to Raffles Place. This entire journey took about half an hour!
Of course, people would be staring. It's not every day that you get to see someone in a wedding dress and clutching a huge bouquet of flowers, casually walk around in an MRT station.
The Photoshoot Went Smoothly
The wedding photographer was 36-year-old Ryan Huang Zhiwei of Knottin' Visuals.
He told Shin Min Daily News that the bride asked him if they could take the MRT to their wedding banquet.
"I thought it was such a unique idea, so I told her that it's their wedding day and they can do whatever they want," said Huang.
Since it was a Sunday, the trains were emptier than usual and this meant that there was not too much of a crowd either. Their photoshoot went smoothly, and I have to admit, it really does look quite impressive.
The lady behind the couple doesn't look too impressed, though. Maybe she's too engrossed in the Goody Feed app on her phone. 
According to Knottin' Visuals, the couple was briefed beforehand on the shots that were to be taken and what they had to do, in order to minimise disruption to other commuters.
This is what Knottin' Visuals posted on their Facebook page when they uploaded the pictures:
"We took a walk from the bride's house to the station (weather was kinda kind to us although a little hot). As we did not want to disrupt any operations & commuters, we discussed and brief to them what we will be capturing prior to executing what we envisioned.
"Thank you Matt & Clara for being such good sport when we had to redo the shot for a few times but totally glad we had all the unique moments captured down."
Aww, the photos really do capture how happy the couple is. It also kinda reminds me of the time that a couple in Malaysia decided to have an impromptu photoshoot in the middle of the road when their car broke down on the way to their wedding shoot.
---
Advertisements
---
The outcome of the photoshoot really does go on to show that anything is possible with a little creativity.
So next time you want to have a photoshoot, try thinking out of the box! You never know, maybe going to IKEA for a shoot instead of Marina Bay Sands might be a good idea after all.