Welcome to another podcast episode of 'So You Think You Can Judge People?'. As usual, I'm your host Jeff and today we have a very special guest with us. Folks, please give it up for Nabe. Nabe Tan!
*Applause track cues*
"Thank you, Jeff," Nabe beams. "It's a pleasure to be here today."
And the pleasure's mine too. Now Nabe, I'm sure you've read through the notes on today's topic of discussion, and I just want to know; what are your thoughts on Vacinta Koh, the latest cross-dressing crime sensation to have graced this country?
"Oh, that's a hard one, Jeff. Now I'm sure you're aware but I'm no angel myself; hate crimes against my tiger mum, stealing cookies from my toddler sister and plugging out the wire to the second Xbox controller so that my bro couldn't interfere with my story mode gameplay… I've done it all. But what Vacinta did? It's more than I could imagine. To a decent parent, he would surely come across as a Devil's incarnate. But to me, he's like an anti-villain-"
Thank you, Nabe, for your unfiltered thoughts. And there you have it folks; Nabe Tan's clear animosity towards what Vacinta has done, and his strong sense of justice protruding fiercer than Vacinta's own-
"But Jeff, I'm not done yet."
Well, I'm done. And now let's get the advertisement on the road. Ladies and gentlemen, Nabe.
S'pore Man Poses As Woman Online To Lure Teen Girls To Have Sex With Him
The introductory paragraph might've been one filled with tons of unnecessary dialogue, but the gist is true:
Vacinta Koh is a dangerous persona, and she's the moniker Angelo Anwyll Goh Hao-Yi personally picked as a front to lure teen girls into paid sexual intercourse.
According to The Straits Times, the 34-year-old sales engineer would pretend to be a woman named "Vacinta Koh" on Facebook and befriend young girls online.
The creation of the Facebook account is believed to have happened before May 2016. The online moniker, "Vacinta Koh", was reportedly below 20 years old, a profile similar to his intended targets.
Sending friend requests to girls he fancied on Facebook, Goh would then send a message to the acceptees using Facebook Messenger and ask whether they fancied earning "quick money" of between $100 and $200 per hour.
The job occupation in question, according to reports, is believed to have been a "part-time girlfriend" or "escort".
Should the girls be reluctant, "Vacinta" would coax them into it, adding that the clients were all "young, non-ugly and rich". Only those who had undergone regular health checks were allowed as well.
And when the girls revealed that they were underage, they were informed that "age was not an issue". Thereafter, arrangements would be made for the girls to meet a client, who was in truth Goh, for sex.
According to reports, Goh would meet the girls in person and take them to non-detectable places for sexual intercourse. These venues include his car, as well as his residence in Poh Huat Terrace near Yio Chu Kang Road when no one else was at home.
According to TODAYonline, rates for different sex acts ranged from S$30 to S$100. A $10 incentive is offered to those who wear a school uniform, and $20 for those who consent to filming during sex.
In total, Goh's believed to have been involved with eight girls who were then between 13 and 17 years old. He reportedly had unprotected sexual intercourse with most of the teenagers and filmed some of his encounters with them.
The offences reportedly took place between September 2016 and April 2018.
---
Goody Feed YouTube Channel
A 34YO "old-virgin" S'porean was desperately looking for a boyfriend and surprisingly, she really found one online. But the intentions of the man will make you cry. Prepare tissue paper to watch this video based on real events:
---
Eventual Arrest
Goh was arrested on 2 April and has pleaded guilty to nine counts of having sex with minors. He also admitted to one count each of creating obscene films and having commercial sex with the 17-year-old girl. Fifteen other charges, primarily for similar offences, were also taken into consideration during sentencing.
The father of three (yes, he's married with three kids) was sentenced to four years and 10 months in jail yesterday (7 November 2019).
---
Advertisements
---
For sexual penetration of a minor under 14 years old, he could have been jailed for up to 20 years, and filmed or caned.
For commercial sex with a minor below the age of 18, he could have been jailed for up to seven years, fined or both.
He's currently out on bail of $30,000 and will return to the State Courts on 14 Nov to commence his sentence.
This Singapore love story set in the 90s shows you why you should never wait for tomorrow. Watch it without crying: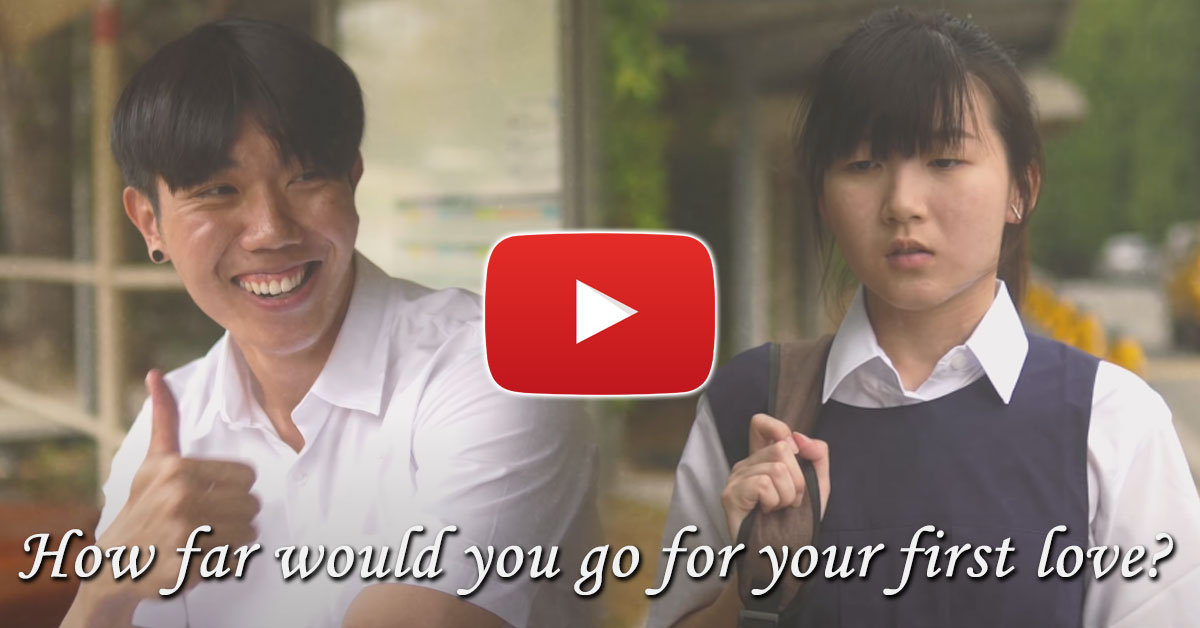 ---
Advertisements
---
Enjoyed this article because it's both informative and entertaining? If so, you should download the Goody Feed app so that you won't miss out on any articles, as there are app-exclusive contents as well! Also, join our Telegram channel if you use Telegram often!
Latest & Popular Articles You Must Not Miss:
---
Advertisements
---
---
Advertisements
---
Our Most Popular Videos You Must Not Miss:
---
Advertisements
---
This Singapore love story set in the 90s shows you why you should never wait for tomorrow. Watch it without crying: