---
Advertisements

---
Ah, Thailand—every Singaporean's paradise of cheap food, shopping, idyllic beaches and BL dramas. In the bustling city of Bangkok, it's easy to lose yourself in the culture and markets.
One Singaporean man, however, lost something debatably more valuable: a S$1,100 necklace, stolen from him by an illegal Cambodian transwoman when she gave him a hug.
Honestly, it's a bit of an only-in-Thailand moment.
So, What Happened?
The unfortunate robbery happened near midnight on 8 March to 52-year-old Singaporean Andy Koh, as stated in a Facebook post by the Lumphini police in Bangkok.
He had been walking back to his accommodation with a friend, and passed under Asok BTS station on Soi Sukhumvit 17 when a person approached them.
The person hugged him, unhooked his gold necklace worth 30,00 baht (S$1,100), and sprinted.
---
Here's Why We Might Not Need to Vote in Presidential Election 2023 After Tharman's Announcement:
---
Lucky for him, his Thai friend quickly realised what had happened and ran after the woman, eventually catching her. The incident was then reported to the police.
She'd Illegally Entered Bangkok
It doesn't even end with an arrest for robbery; upon investigation, the police found out that the woman, a 36-year-old Cambodian named Kinkon, illegally entered Thailand, and did not possess any personal documents. 
After her arrest, they had searched her but found no other illegal items in her possession. The police then asked to inspect her passport, but she was unable to produce it, leading to their discovery that she had entered the country illegally.
She has been charged with snatch theft for her attempt on the necklace, a conviction that carries a jail term of up to five years and a fine of 100,000 baht (S$3,861). 
---
Advertisements

---
Similar Incidents
In a similar incident, a 25-year-old tourist from Belgium had his gold chain stolen after a transwoman hugged him along the street at Sukhumvit Soi 21.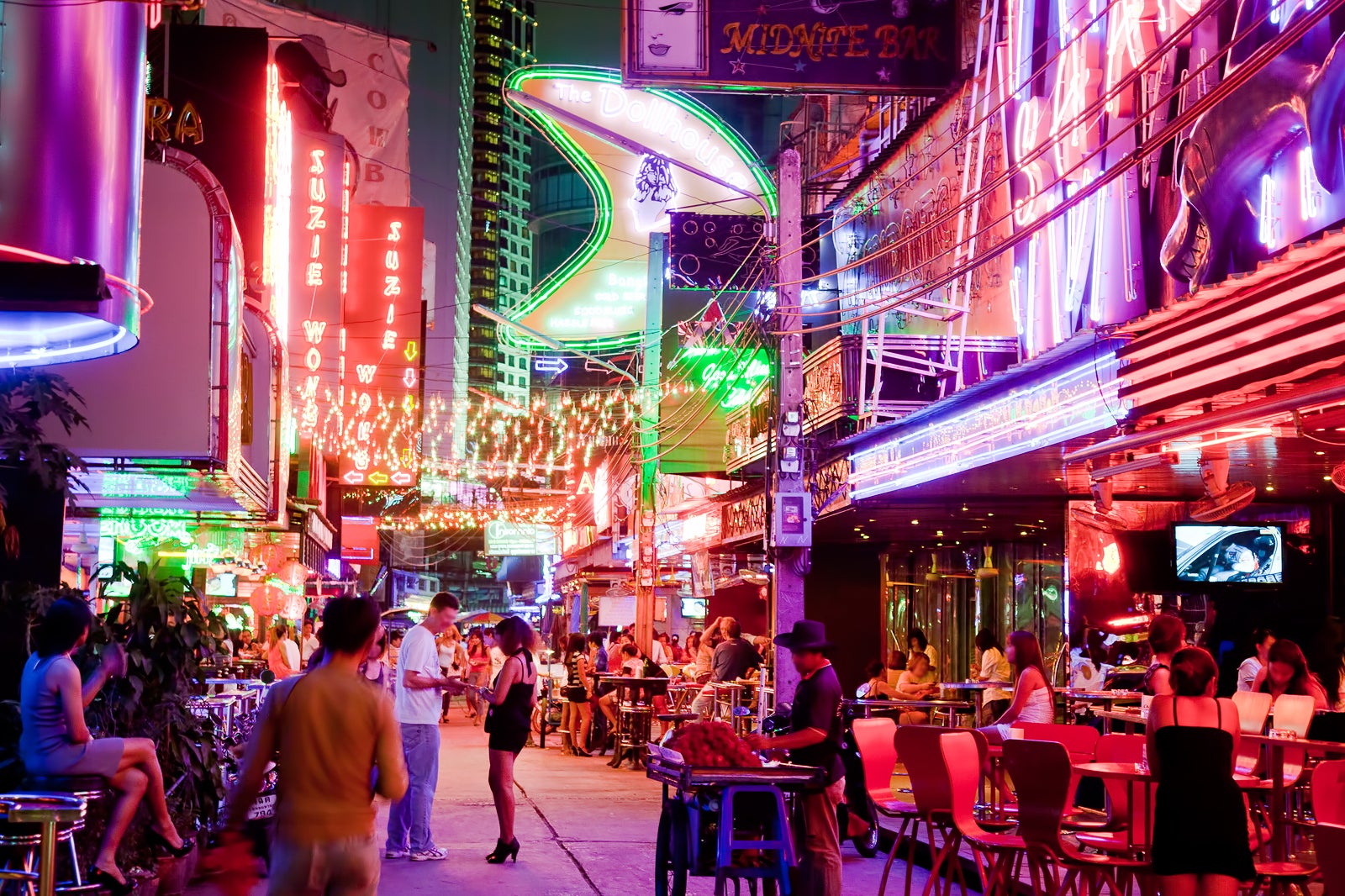 She had come up to him to put her arms around his neck and offer him sexual services, and stole his gold chain in the process.
She was later arrested at her dormitory and had already sold the necklace at a gold shop. 
The gold chain had been given to the man by his grandfather, and held sentimental value to him.
The Sukhumvit area is popular among foreigners for its nightlife, and a few red-light districts are located there as well.
It's safe to say that if you intend to go drinking at night in Thailand in seedier areas, leave your valuables at home.
For more information about scams in Thailand, you can check out this video on our YouTube channel, and maybe subscribe while you're at it for more quality content.