Have you always wanted to travel to a galaxy far, far away?
Just found out what a Wookie is and wished you could see one in real life?
Felt the force, have you?
If you've answered yes to the above questions, you're probably a Star Wars™ fan.
Ever since the franchise entered our consciousness in 1977, it has grown in popularity and captured the hearts of viewers all around the globe.
Like any sci-fi fantasy film, Star Wars™ allows visitors to forget themselves for a couple of hours and get immersed in glorious space adventures with extraterrestrial creatures.
If you've been in another galaxy far away, you may not know that the Star Wars characters have been in Singapore since the start of this year.
Fortunately for you, they're still here and you can see them!
Yes, STAR WARS™ IDENTITIES: The Exhibition is still open to the public, so you can get up close and personal with your favourite characters!
In addition to original costumes and exhibits, there's also a cool interactive identity quest that allows you to create and discover your unique character within the Star Wars universe.
The best part about it? There's a 1-for-1 promotion for Adult and Concession tickets starting from just $24!
Reader: Enough jabbering, tell me the details!
Your wish is my command.
Original Exhibits from the Films
Always dreamt of hanging out with R2-D2, Yoda, and Chewbacca?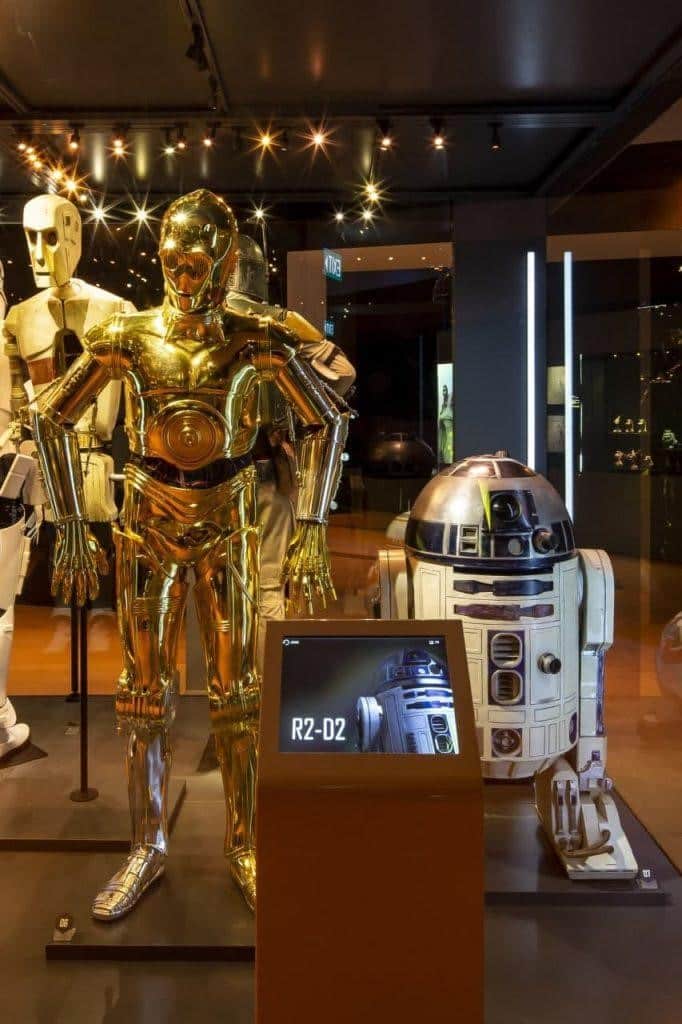 You may not be able to hear Chewie go "AAARARRRGWWWH", but you can certainly see some of your favourite characters in person.
That's right, the exhibition features the original droid costumes worn by actors in the movies, such as R2-D2, C-3PO, and the Stormtroopers, to name a few!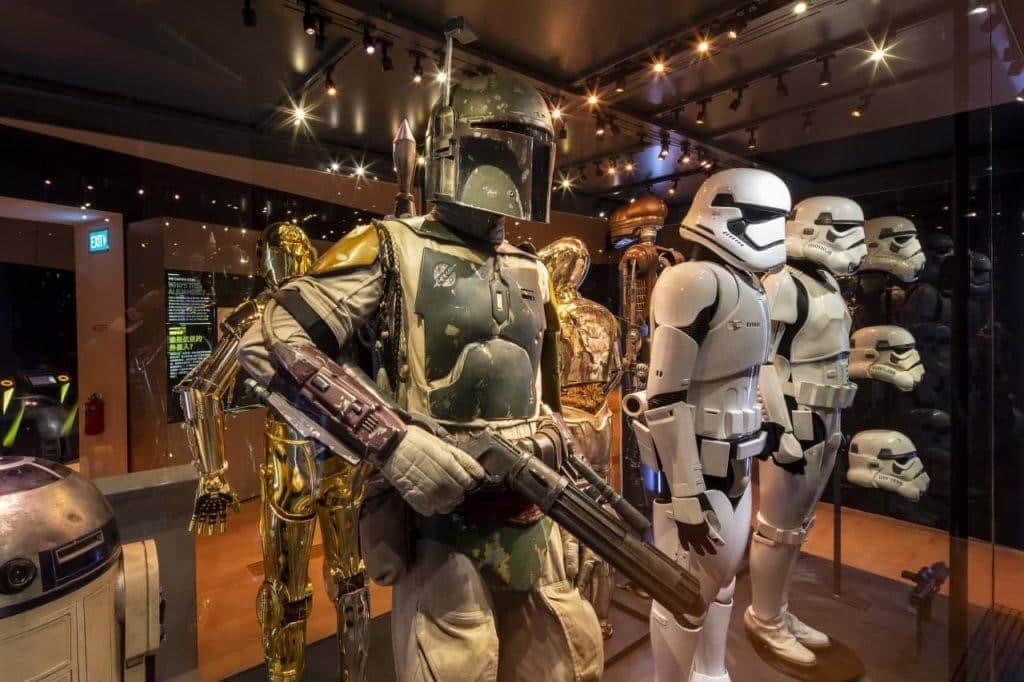 You can also see the famous Chewbacca suit that Peter Mayhew wore, as well as Princess Leia's iconic gold bikini which made Carrie Fisher a sex symbol in the 1980s.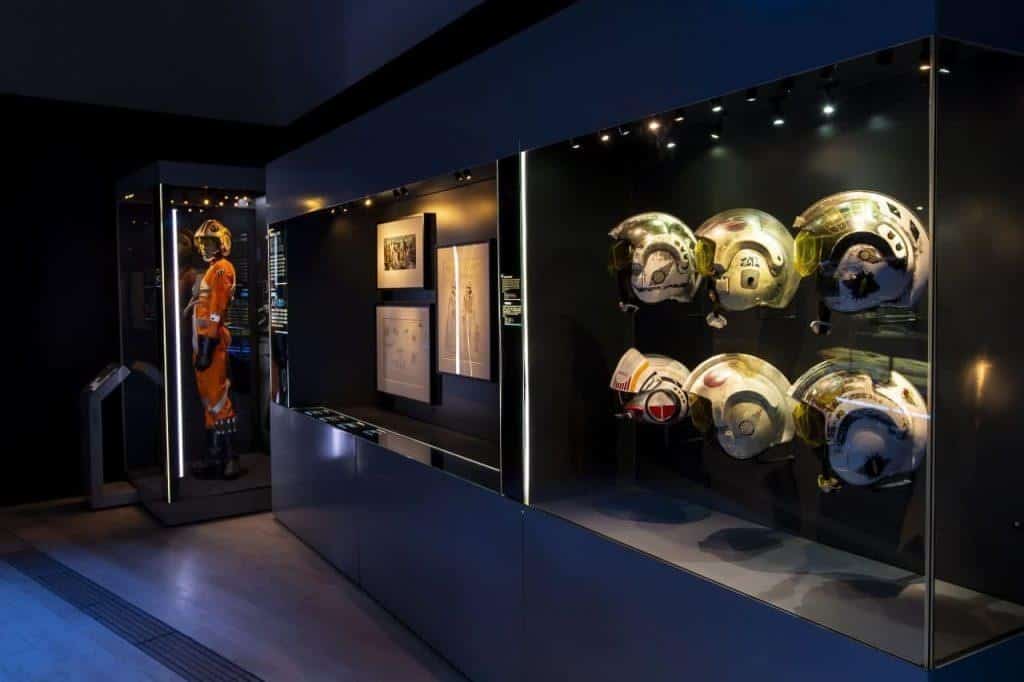 But perhaps the biggest draw of this attraction is that the original Yoda puppet – yes, the one you saw in Star Wars: Episode V The Empire Strikes Back™ – is also on display!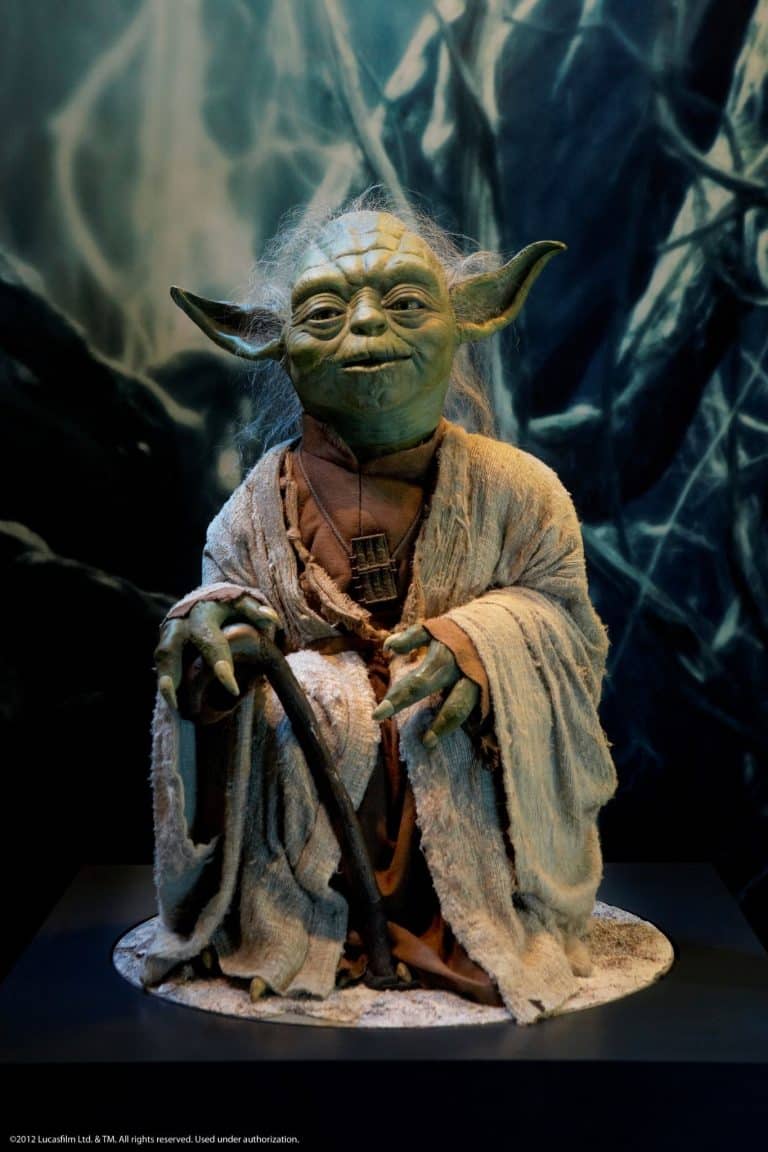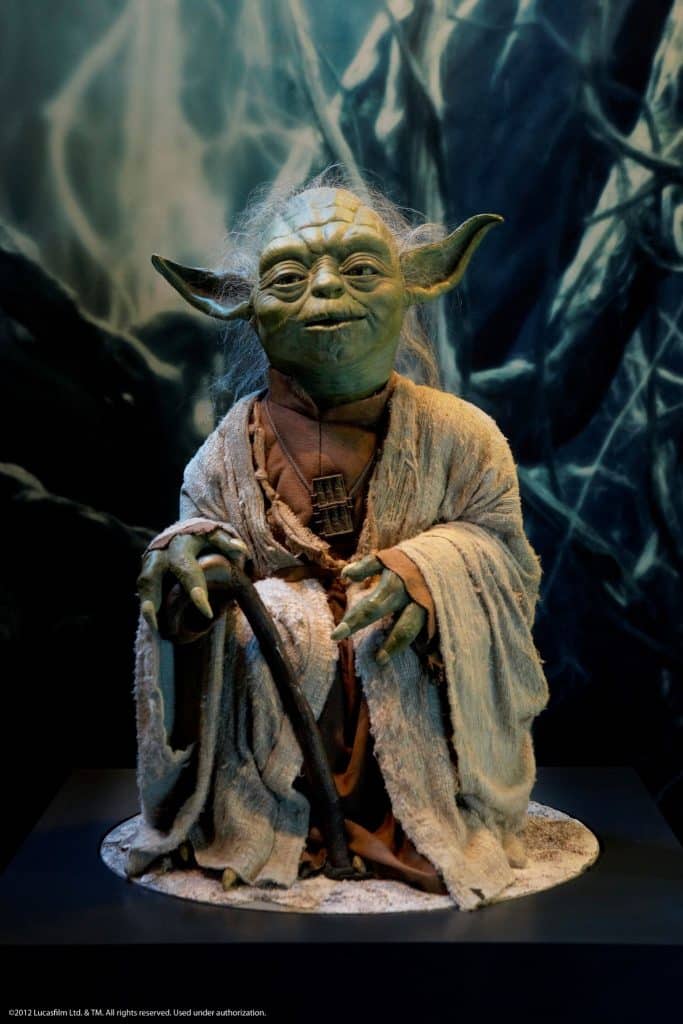 Other movie props such as a model of the Millennium Falcon, Jabba The Hut's original eyes, and Han Solo in carbonite are here for visitors to see.
Create Your Own Unique Star Wars Character
Who would you be if you were a character from Star Wars? A bounty hunter? A Wookie Jedi knight? Or an Ewok with fighter-pilot skills?
Well, if you visit this exhibition before all the characters return to a galaxy faraway… you might just find out, thanks to a cool interactive identity quest.
Learn the factors that shape an individual, such as genetics, familial and social influences, through the stories of Anakin and Luke Skywalker.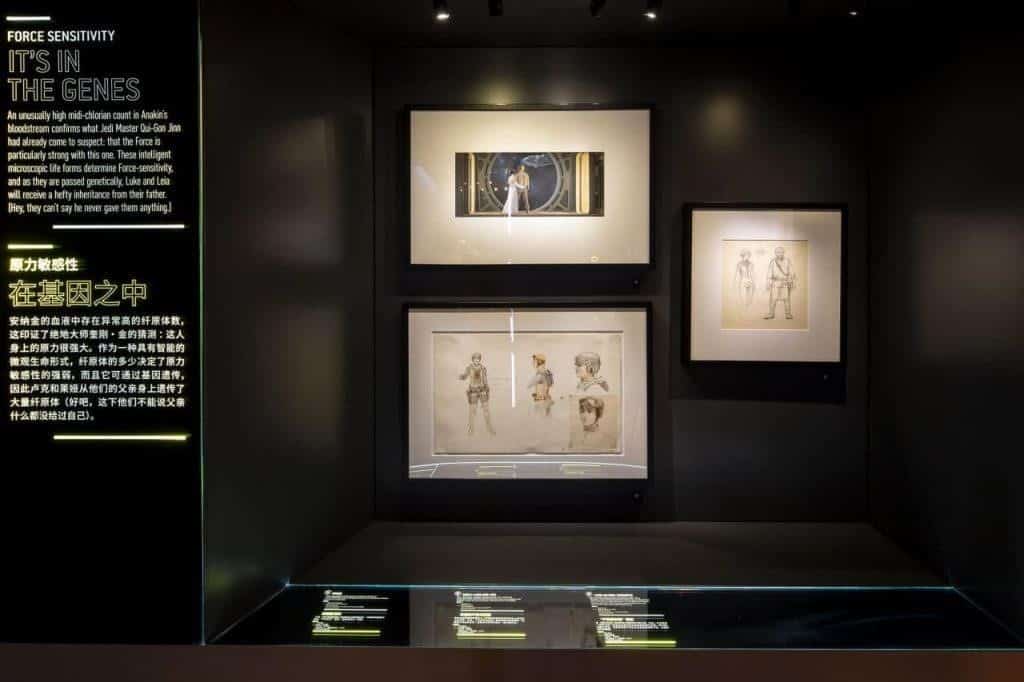 You'll uncover the stories of Luke and Anakin and how their choices and experiences made them who they are.
STAR WARS™ Identities follows the development of Skywalkers' childhood to adulthood, their upbringing in Tatooine, their trials and triumphs, and the choices that ultimately define them as a hero or a villain.
The identity quest will also take you on your own journey where you'll make similar choices, such as which planet you're from, natural abilities you'd like to have, or your preferred mentor.
You'll also have to choose whether you want to be on the light side or dark side.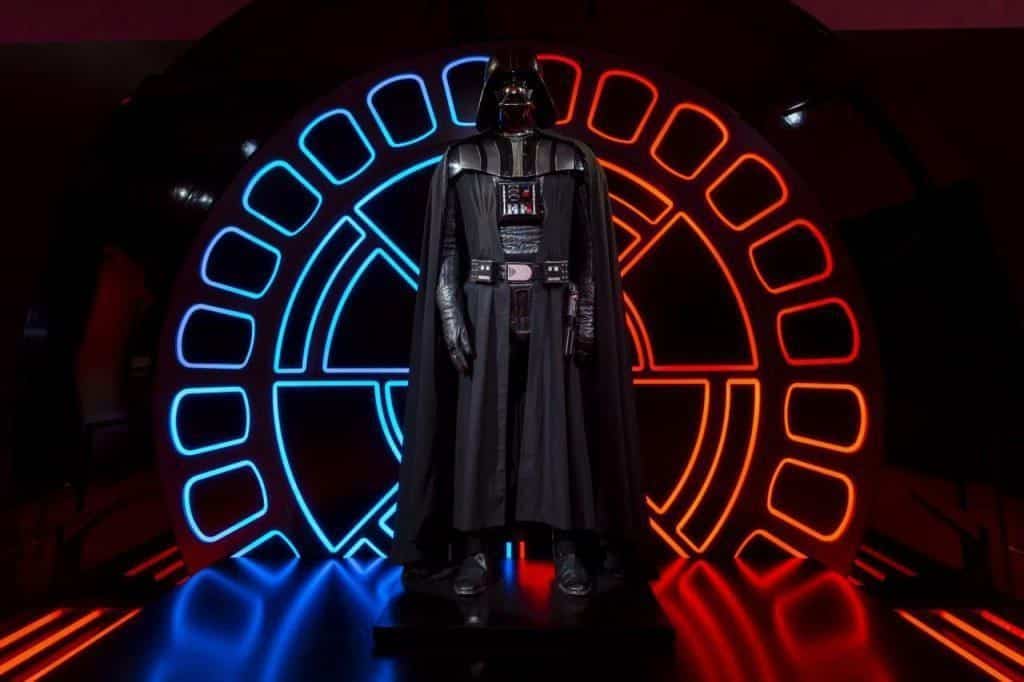 At the end of the exhibition, you'll have your own personalised digital avatar of your new character to take home as a memento.
The exhibition was originally created by X3 Productions and the Montreal Science Centre.
Artefacts & Fun Facts
Did you know that Chewbacca was inspired by Star Wars creator George Lucas' dog?
This is just one of many fun facts that you'll learn on the tour of STAR WARS™ Identities: The Exhibition.
You'll finally find out, for instance, the reason behind Yoda's iconic speech pattern and why Mace Windu's lightsaber was the only purple one in the film.
You'll also learn more about the creative processes behind the popular franchise, from early concept drawings and storyboarding to puppetry and costume design.
I mean, where else would you be able to see the paintings of Ralph McQuarrie's, the creator of iconic characters such as C-3P0, Darth Vader, and Chewbacca?
The exhibition reveals George Lucas's original prototypes for Yoda, Jabba the Hutt, Darth Vader, and Luke Skywalker as well.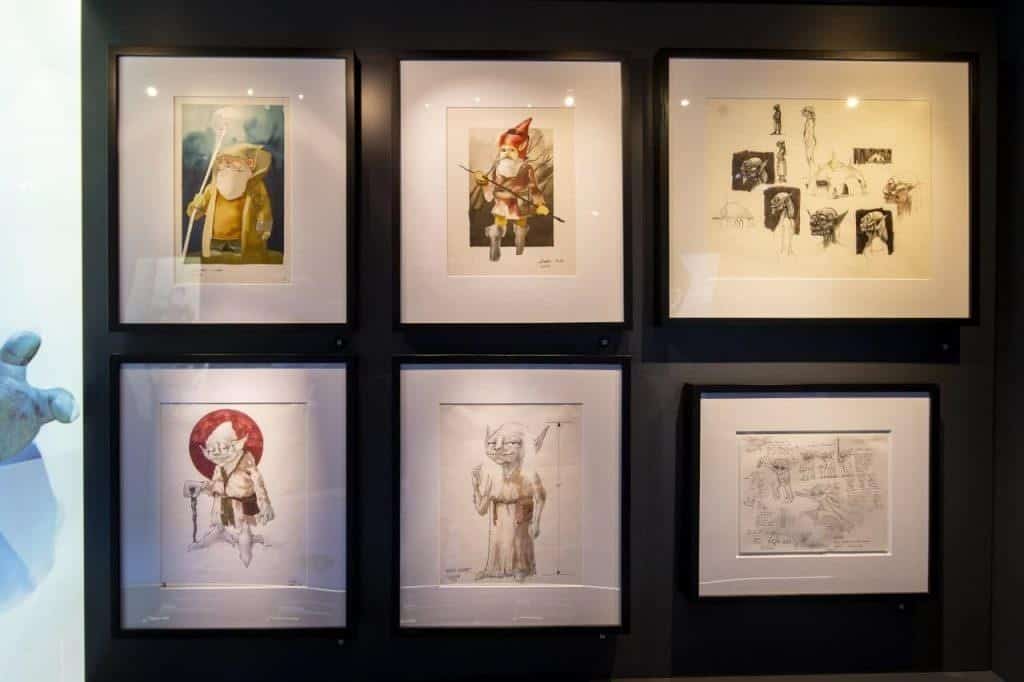 The starships and vehicles used in the films to create the illusion of light-speed travel are also showcased, as well as the sketches of the Millennium Falcon.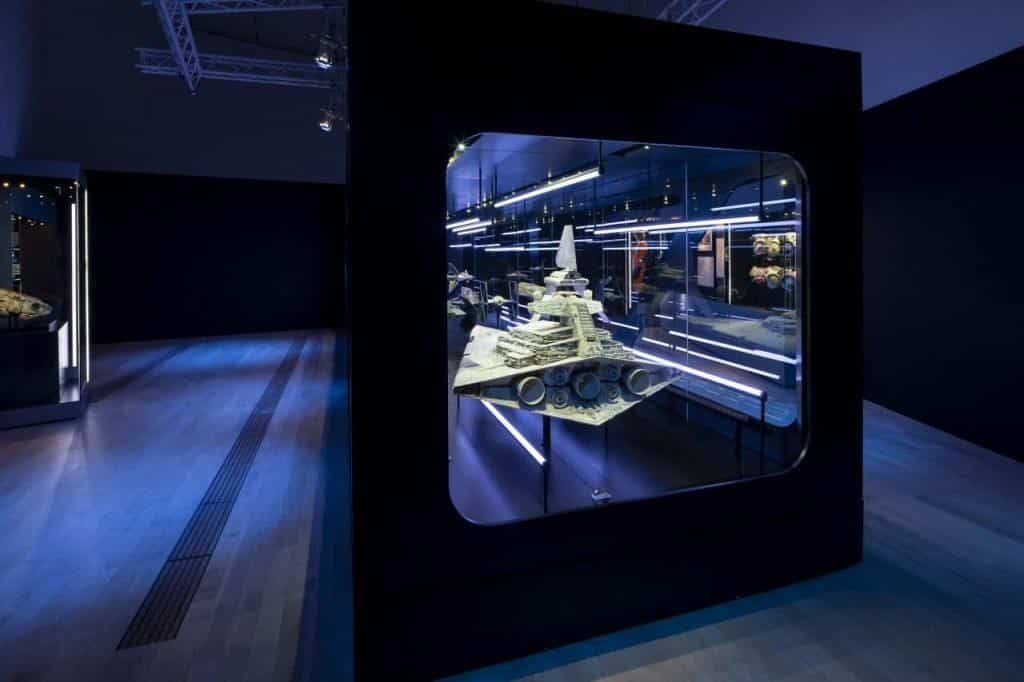 So, What Are You Waiting For?
In case you have yet to visit,  this exhibition has been extended until 25 July, so head down there as soon as possible!
This is the last stop on the tour, so it's your last chance to see all these cool artefacts.
A standard adult ticket only costs $32, or, if you're a Singapore resident, just $25.
The best thing about it? You can also use your SingapoRediscovers Vouchers.
Here are the prices:

For an extra $5, you can attend a guided tour for the exhibition which will be conducted using transmitters. Catch the last tour on 23 July, 2pm.
Do note that the tour ticket does not include exhibition entry. Same day exhibition tickets to STAR WARS™ Identities have to be purchased separately and presented for this tour.
Admission times to the exhibition will be every 15 minutes starting from 10am. You can expect to spend around 1.5 hours at the exhibition.
If you can't find someone to go with you, you can always ask a date to come along. And if they don't like Star Wars or Star Wars puns, then you're looking in Alderaan places.
If you already have a date lined up, you'll be happy to learn that there's a 1-for-1 promotion with Standard Adult and Standard Concession ticket types!
The promotion will be valid on weekdays, from Mondays to Fridays only, and is even valid on 20 July, which is a public holiday.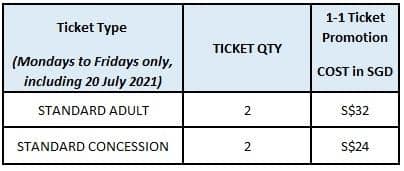 Head here to purchase your tickets now!
This article was first published on Goody Feed and written in collaboration with ArtScience Museum.
Featured Image: Marina Bay Sands