---
Advertisements
---
It's Tuesday morning and you're 20 minutes late for work. You don't have time to do anything other than fling yourself out the door and into a bus, but you need to dry your clothes before leaving, or you'd have to wear a torn Manchester United jersey to work the next day.
So you quickly hang your clothes on that decade-old, weather-beaten bamboo pole of yours, and run out the door.
After a hard day's work, you return home to find that your clothes are wetter than fishcakes in a bowl of Laksa, and you crumple to the floor, realising that it had rained heavily a few hours earlier.
If you're the one in your house in charge of drying clothes, you're probably familiar with this sad, moist tale.
Clearly, the solution is to dry your clothes inside your flat, right?
Well, yes and no.
Indoor Drying
Indoor drying can be a great way to dry your clothes when the skies seem resolutely determined to keep them moist.
But it only works if you do it the right way.
For one, it's important to use the right laundry detergent, as it'll help you avoid stale-smelling clothes.
According to Bio-Home, this detergent should have anti-microbial protection, long-lasting fragrance, and should be free of synthetic fragrances, irritating chemicals, and artificial enzymes.
This way, your clothes will smell good without irritating your skin or eyes.
Ventilation is also key when drying your clothes indoors. Open as many windows as possible to allow fresh air to circulate through your home.
And make sure you place your racks in the sunniest and airiest spot in the house, to ensure your clothes dry properly.
You should, however, avoid placing them in the living room or bedroom, as they'll be exposed to more mould spores.
This sounds great, right? Now you can dry your clothes easily even when you're in a hurry.
Except…
Indoor Drying Can Be Inconvenient & Even Dangerous
If I told you that drying your clothes indoors poses numerous health risks, you might look at me as if I just said drinking five cups of bubble tea kills the coronavirus (it does not).
But research has shown that it can indeed be dangerous.
A study carried out by the Mackintosh School of Architecture found that many homes had too much moisture indoors, according to the BBC.
Up to a third of this moisture was attributed to drying laundry, the report said.
This presents a danger because places with high levels of humidity are an ideal breeding ground for mould spores and dust mites, which can in turn aggravate health issues such as asthma, eczema, and can even cause lung damage.
Furthermore, in addition to health concerns, indoor drying requires quite a bit of space, unless the only resident of your home is an infant.
Many flats in Singapore are already starved for space, and setting aside an entire room for indoor drying is just not feasible.
But what if there was a way to dry your clothes indoors without having to worry about health risks or a lack of space?
Reader: Does such a thing really exist in our world?
It does now, dear reader.
Steigen Singapore
Enter Steigen Singapore, a home improvement company that will completely change the way you look at the laundry.
Its revolutionary automated laundry system utilises solar heat technology to dry your clothes indoors, so you'll never have to worry about the vagaries of the weather.
It's also compact and has a fully-retractable rack, so it won't take up as much space.
Say goodbye to flat and dull-looking clothes damaged by the harsh ultraviolet rays of the sun, as Steigen's solar heat will leave them vibrant, soft, and fluffy.
And you won't have to stand on wonky stools and fear breaking a hip to get to your clothes, and Steigen's laundry racks come with remote controls that allow you to adjust its height with ease.
Steigen currently has five different models for you to choose from, depending on your needs and preferences.
Their basic Flexi model, for instance, can hold up to 35 kg of laundry.
Its Solar model, on the other hand, is built to hold 45kg of laundry and offers a solar drying function which you can operate remotely.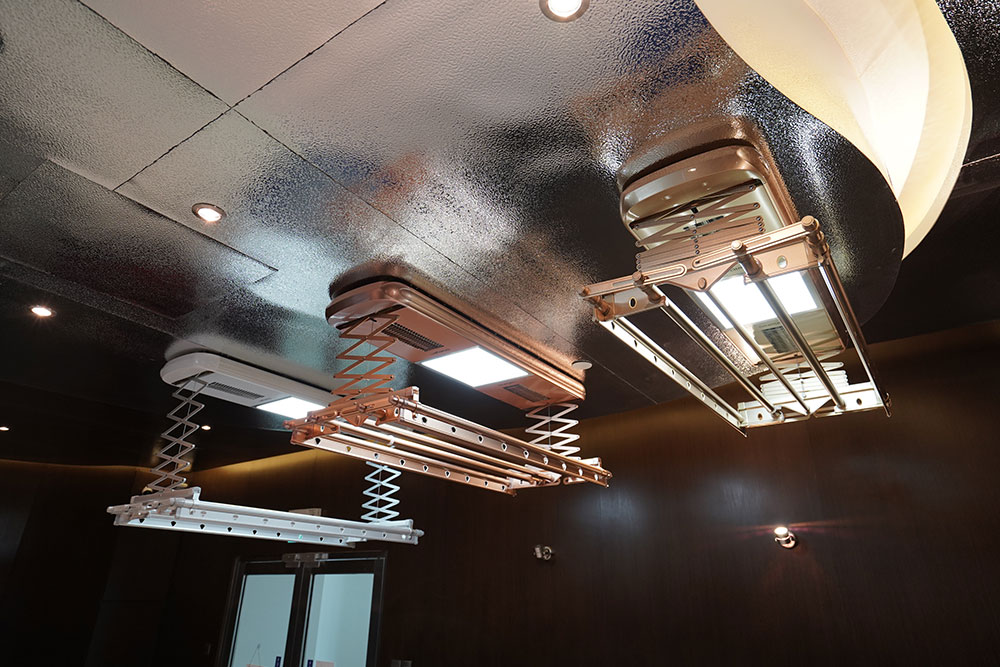 The Solar Mini, as its name suggests, has the same functions as a Solar, but is smaller and perfect for customers who want to save some space.
It can still hold 35 kg of laundry, though.
---
Advertisements
---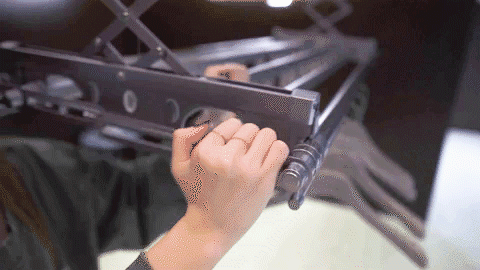 Steigen's Solar Ultra, which is built to hold a 45kg load, comes with a powerful Dust Mite Repeller which will prove useful for folks with conditions like asthma and eczema.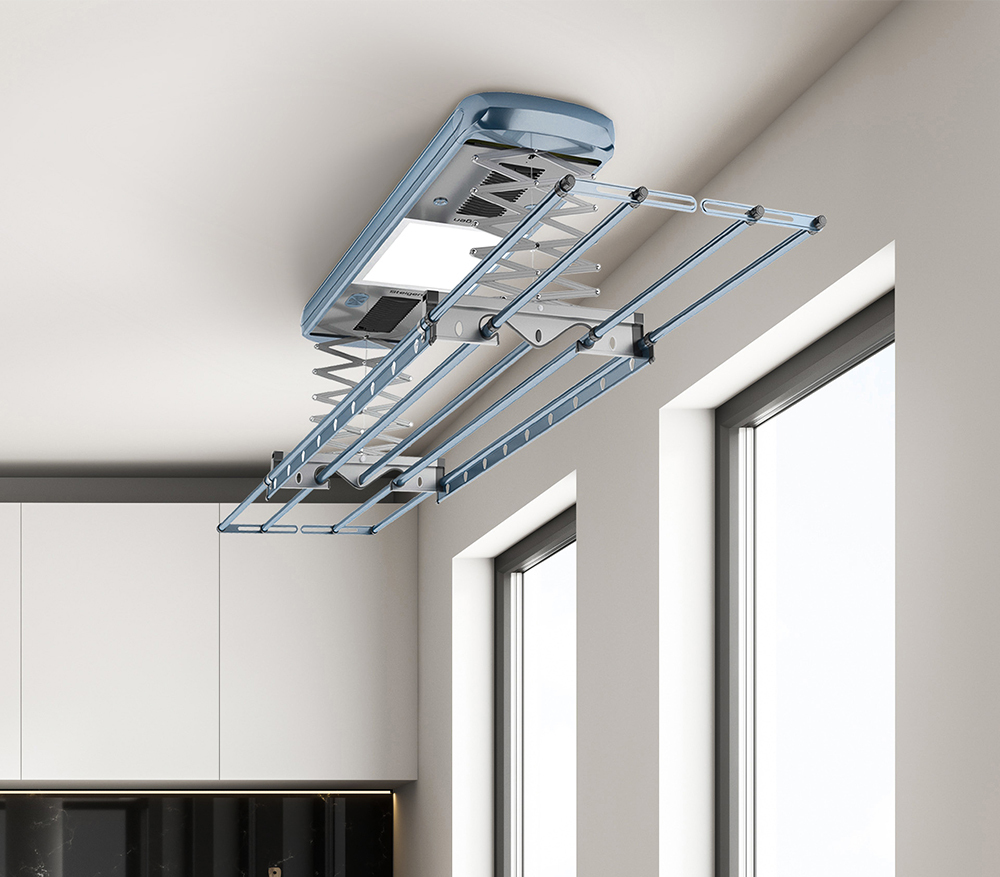 It is also equipped with an Ioniser to eliminate musty odours and keep your clothes smelling fresh and clean.
Their most impressive product, however, is also their most recent: the Solar Alpha.
---
Advertisements
---
Faster Drying Capabilities, More Effective Cleaning
As opposed to their other automated racks which have solar heaters that run at 50°C, the Solar Alpha (Steigen's latest model) runs at 60°C, which is the optimal temperature to kill bacteria and viruses.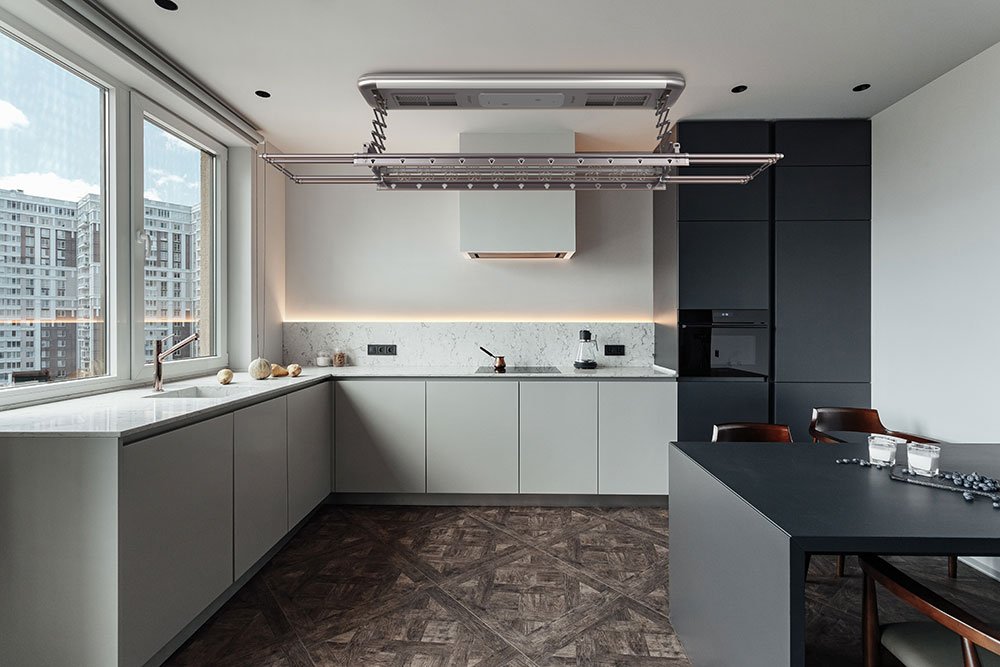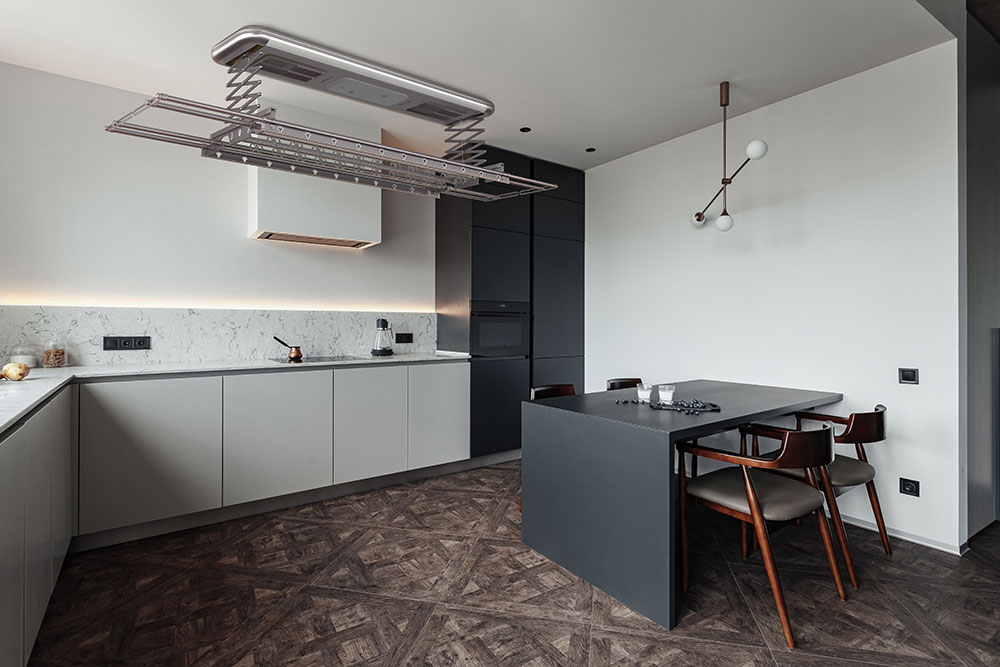 With wider ventilators that enable better air circulation, your clothes will be dried 8 times* as quickly as an outdoor breeze.
It even has a built-in sensor that can detect objects and will automatically retract 5cm upwards to prevent collisions.
---
Advertisements
---
Just like the Solar Ultra, it can hold 45 kg of laundry, is equipped with an ioniser, and can be operated remotely.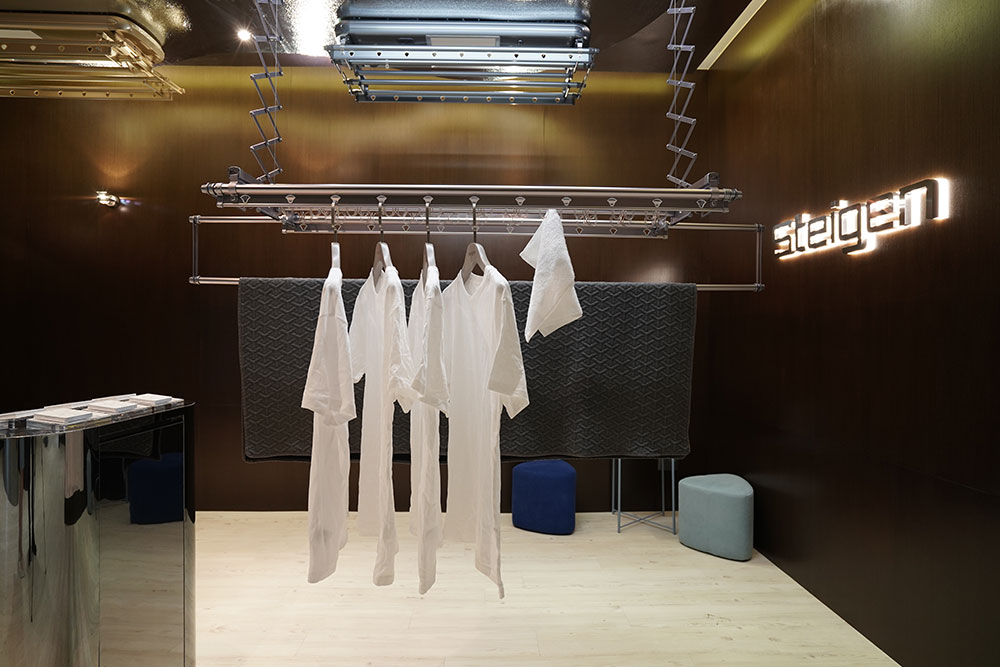 Just so you know, the latest model, the Solar Alpha, can hold up to 50kg: more load capacity than the other Steigen systems.
Plus, the alpha has two rows of these nifty clips to hold small items like towels, underwear and more is pretty good to have.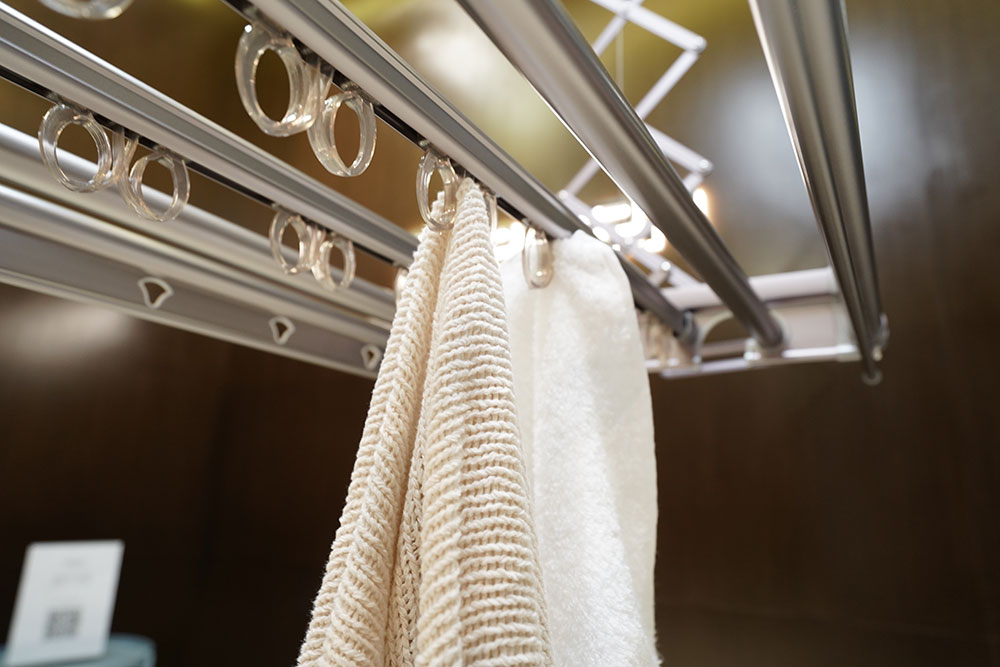 ---
Advertisements
---
Trust us, you'd need that when you're drying all those NS stuff.
Also, all Steigen models come with sensors to stop lowering the rack the moment an obstacle is detected.
The Steigen Alpha, however, does more than stop. It moves up by 5cm too so that you'll have the necessary clearance to move out of the way.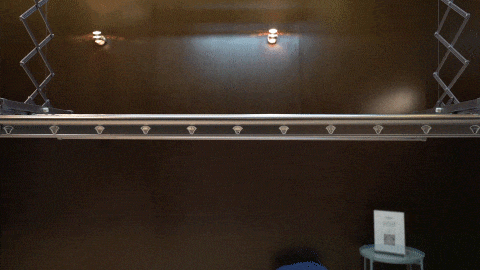 All Steigen models except the Flexi can also be paired with Steigen's mobile app – available on both the Apple Store and Google's Playstore – allowing you to control your laundry racks with your own phone.
---
Advertisements
---
And the best thing about it? It requires no maintenance at all.
Not sure which model is the best fit for your home? Well, you can book an onsite assessment where Steigen's site measurement experts will come down to your beautiful home for free.
Prices range between $799 to $1,399, but these robust racks are built to last.
So, if you're tired of musty odours, faded clothes, and the unpredictable Singapore sun, head down to Steigen's showroom at [email protected] Lebar now!
---
Advertisements
---
After all, you'd get free site measurements…and did I mention that you'll get $60 off with the promo code "GF60"?
The promo code is only valid until 31 October 2020, so make your booking now!
Address: 140 Paya Lebar Road, #08-26 [email protected] Lebar, Singapore 409015
Opening hours: Mon to Fri: 10AM-6PM, Sat to Sun: 12PM-6PM (Closed on Public Holidays)
* Based on spin-dried cotton t-shirts and jeans in normal weather.
This article was first published on Goody Feed and written in collaboration with Steigen Singapore.
---
Advertisements
---