In today's world, it's not enough to sell good sugarcane juice.
You need something more.
Simon Cowell would call it the "X" factor, while DPM Heng Swee Keat calls it the East Coast Plan.
But to this humble Sugarcane Stall in Bukit Batok, it's called being "punny".
New Cheeky Sugarcane Stall in Bukit Batok Went Viral with Cheeky Posts on FB
Located in an industrial building opposite Bungrundy Hill, a place full of landed properties, is a small, humble sugarcane shop.
Except, humble isn't how you'll describe them.
First, let's look at the name of the shop.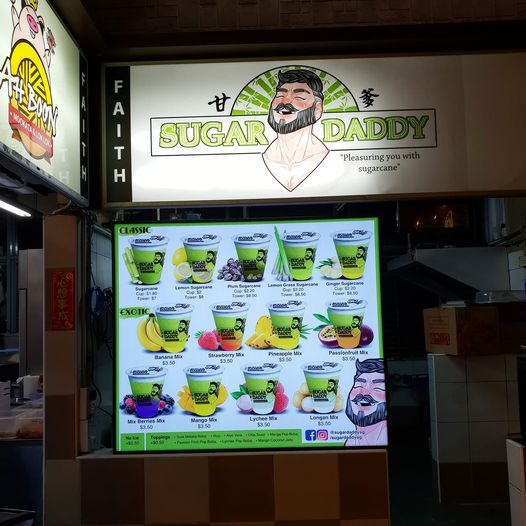 Let's just say that when you're looking for a sugar daddy, an industrial area in the west of Singapore isn't the first (or even tenth) place you'll look.
Yet, if you've taken a peek in the area, you'll find one sugar daddy that'll moist you right up. All the time.
Now, if it's only the name, you're probably thinking, "…that's it?!"
Thankfully, that's not it.
Their social media game is as sleazy (yet as addictive) as you can get.
I mean, girls can appreciate an upfront guy not afraid to state what he wants, but this upfront?

Definitely a hit with thirsty girls (and boys) out there, given the number of shares on this one post.
---
Advertisements
---
Very Popular Sugar Daddy
And since their appearance, the social media scene has been very interesting.
There's the CIM emulation:
Thick and creamy drinks:
Because this is a family-friendly website, we shall let the picture speak for itself: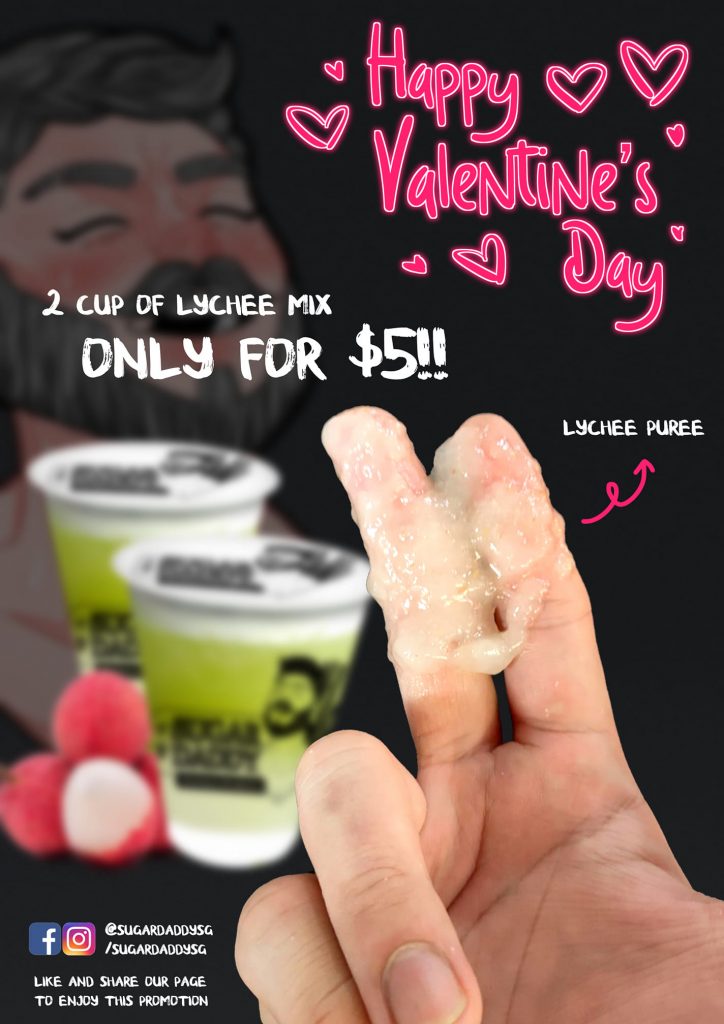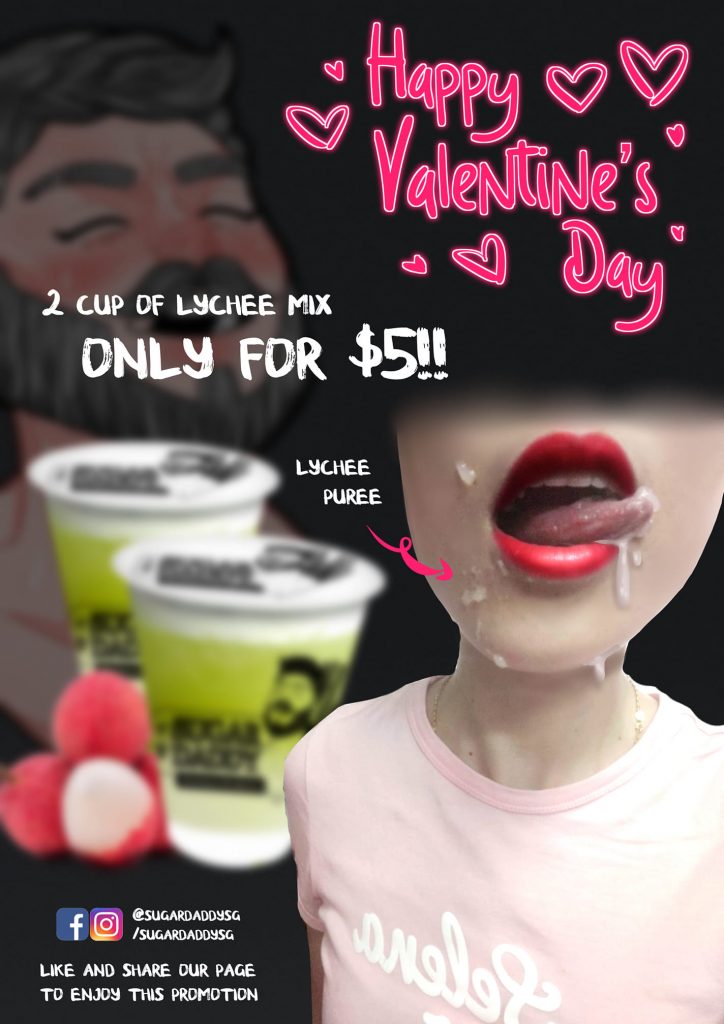 You can check out their Facebook page here for more cheeky Facebook posts.
---
Advertisements
---
One thing for sure, no matter how bad your day gets, this might just be what you need to bring your spirits (among other things) back up.
Location: 1 Bukit Batok Crescent, #02-49/50/51(1st floor), WCEGA Plaza S658064
Operating Hours: 10AM to 9:30PM (Monday-Saturdays) Closed on Sundays
Contact: 9113 9617
To get there, you can take bus 189 from either Bukit Batok MRT Station or Clementi MRT Station, and alight when you see a cat alight because our office is located next to WCEGA Plaza.
(But jokes aside, use your GPS to guide you because it's not easy to find the place.)
Eh, since we're located so close to Sugar Daddy, got discount or not ah?
Feature Image: Facebook (Sugar Daddy 甘爹 – Sugarcane Juice Specialist)
---
Advertisements
---
Like writing? Goody Feed is looking for writers! Click here for more info!