---
Advertisements

---
Another day, another episode of the Night Owl Cinematics (NOC) saga.
When co-founder Sylvia Chan issued an apology days after numerous allegations of verbally abusive behaviour in the workplace surfaced online, many thought the saga had finally come to an end.
We must have not have been watching enough YouTuber apology videos.
More allegations poured into the interweb like several cats violently escaping a bag, and calls to cancel Sylvia for her alleged misconduct grew louder.
Now, she's finally responded, and it seems that she's reported the matter to the authorities.
Sylvia Chan Responded to New Allegations; Claimed That It's an Effort to Discredit Her
A new statement was put up on Sylvia's behalf yesterday (21 Oct), a copy of which was sent to the Facebook page Wake Up, Singapore. 
It states that Sylvia has filed a Magistrate's complaint and several police reports in relation to alleged harassment, death threats, and a sex video that was circulated online.
These things, along with Sylvia's emails allegedly getting hacked, "[appear] to be a concerted and coordinated effort to discredit and disparage Sylvia," the spokesperson said.
With regard to the allegations levelled at her, the statement said that the "evidence" published online has been "skilfully edited to conveniently leave out portions so that a false narrative could be published to the public."
Sylvia has the evidence to provide the "full facts" and will share them soon with the public, the spokesperson said.
"She has so far kept her silence to maintain civility," they added.
Lest you're not aware, civility means politeness.
The statement revealed that Sylvia filed a Magistrate's Complaint in the State Courts yesterday, with the magistrate directing the police to investigate the matter.
What's a Magistrate's Complaint?
For those who don't know, a Magistrate's complaint is filed by a person who wishes to commence Private Prosecution because they believe an offence has been committed against them.
This means that if the complaint is deemed to be legitimate, the individual or their lawyer will prosecute the accused, unlike regular cases where the state prosecutes the accused.
Generally, private prosecution is only applicable to criminal offences which are punishable with a maximum imprisonment term of up to three years and/or a fine.
Once someone files a Magistrate's Complaint, they will be brought before a Chambers Magistrate to be examined on oath, so the magistrate can make an informed decision on whether the complaint is legitimate.
To know the difference between criminal case and civil case, watch this to the end:
Intends to Address & "Thoroughly Rebut" Every Single Allegation 
In the statement, the spokesperson for Sylvia said she intends to "address and thoroughly rebut" every allegation recently levelled at her.
If you missed episode 18 of the NOC saga, you might be unaware of a blog out there posted by a group of current and former NOC employees.
---
Advertisements

---
Titled #EndTheSilence: Speaking Up About NOC Sylvia's Alleged Crimes, the blog brings to light employees' upsetting workplace encounters with Sylvia in the past.
Sylvia was accused of various offences in the blog, some of which are quite serious. They include:
allegedly misappropriating funds
allegedly lying to Ryan about payment matters
allegedly using NOC's resources to fund personal ventures
allegedly bartering sex for services
allegedly fat-shaming an influencer
allegedly paying employees late
allegedly not taking a survey on sexual harassment seriously
allegedly using the company's resources to fund her own ventures
allegedly being verbally abusive to more employees
Sylvia, however, believes these allegations are part of a "vicious campaign" against her, and that the motivations for those behind the campaign will soon become clear.
"Sylvia has apologised for the actions against her employees, and will continue to work on herself to be a better person, a better leader," the spokesperson said.
"However, she will not give in to this campaign designed to bring her, and NOC, to its knees."
The statement claimed that Sylvia has since been "locked out of NOC's financial systems by the board of NOC".
---
Advertisements

---
Police Confirm Report Has Been Lodged; Authorities Looking Into Matter
In response to the latest slew of allegations, the police confirmed that they're looking into the matter. It's unclear, however, which specific allegation the report concerned.
With fresh allegations of late payments and employee mistreatment surfacing a few days ago, it's unsurprising that the Ministry of Manpower (MOM) weighed in as well.
It revealed that the Tripartite Alliance for Fair and Progressive Employment Practices (TAFEP) has been in touch with NOC to investigate the matter.
MOM and TAFEP reminded employers to keep workplaces safe and harassment-free, and pay their employees on time.
"Individuals who encounter workplace harassment and have their salaries withheld should contact either TAFEP or the Tripartite Alliance for Dispute Management (TADM) early for assistance," the authorities said.
---
Advertisements

---
Content From Thirsty Sisters Media Taken Down
Apart from the two statements put out by Sylvia – this one and the apology on 13 Oct – the silence from Sylvia has been defeaning.
There are a few signs, though, that she intends to formally respond once again.
For one, all content in the Thirty Sisters YouTube & Instagram accounts has vanished. Run by Sylvia and co-founder Ryan Tan's cousin, Nina, the Thirsty Sisters is a podcast where the two women talk about juicy topics, such as love and sex.
They had over 50 videos with around 32,000 followers, but just like that three-day-old McSpicy in my fridge, their content magically disappeared yesterday (21 Oct). Their Instagram account has been removed as well, and their Tiktok account is now private.
Though all the allegations were flung at Sylvia, it seems that her company and all those who work there may suffer as a result.
NOC's YouTube channel, which celebrated reaching one million subscribers last year, has been steadily losing subscribers since the allegations emerged.
At the time of writing, the company has 988k subscribers. It appears that they've had their verification tick removed as well.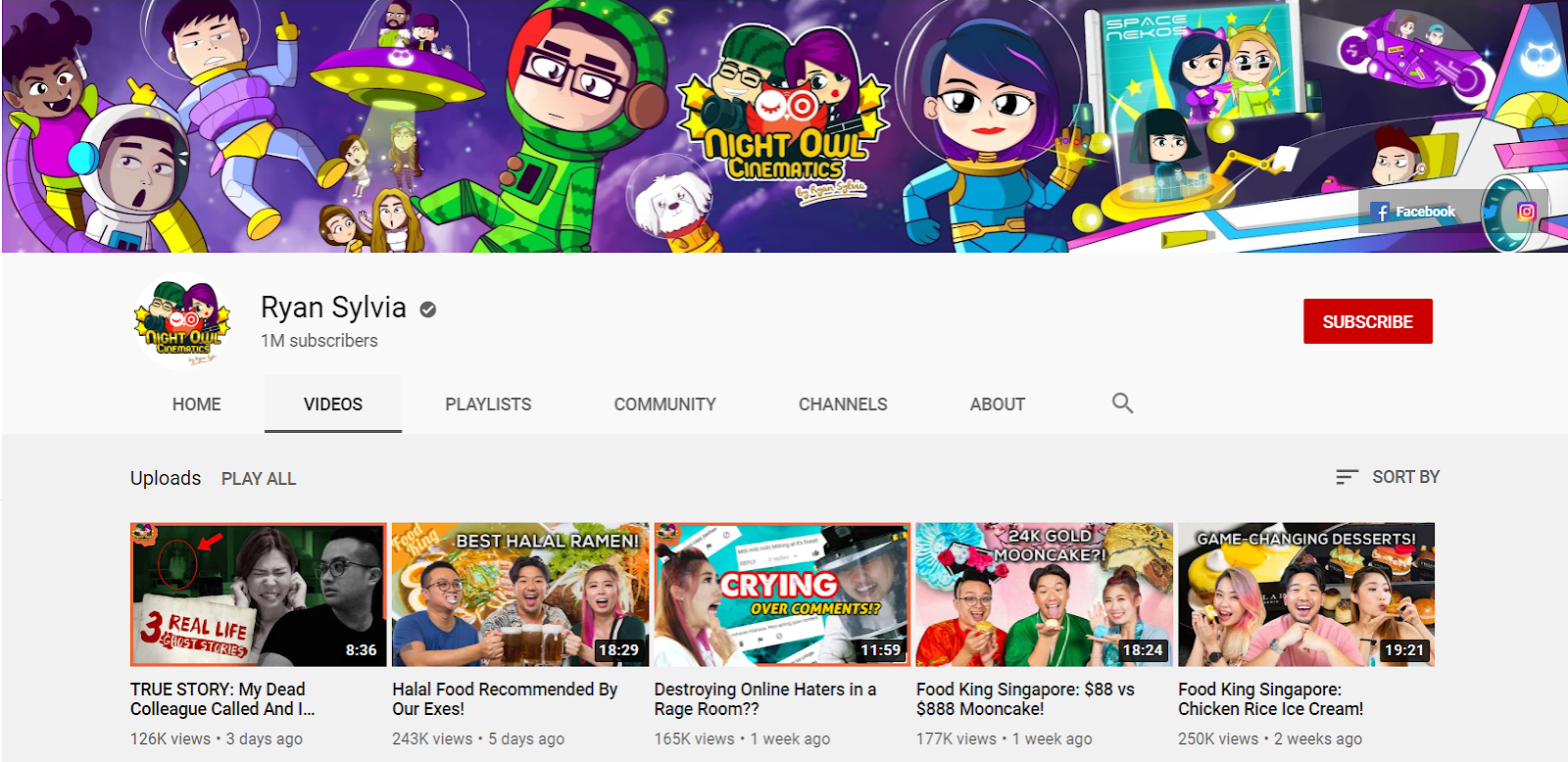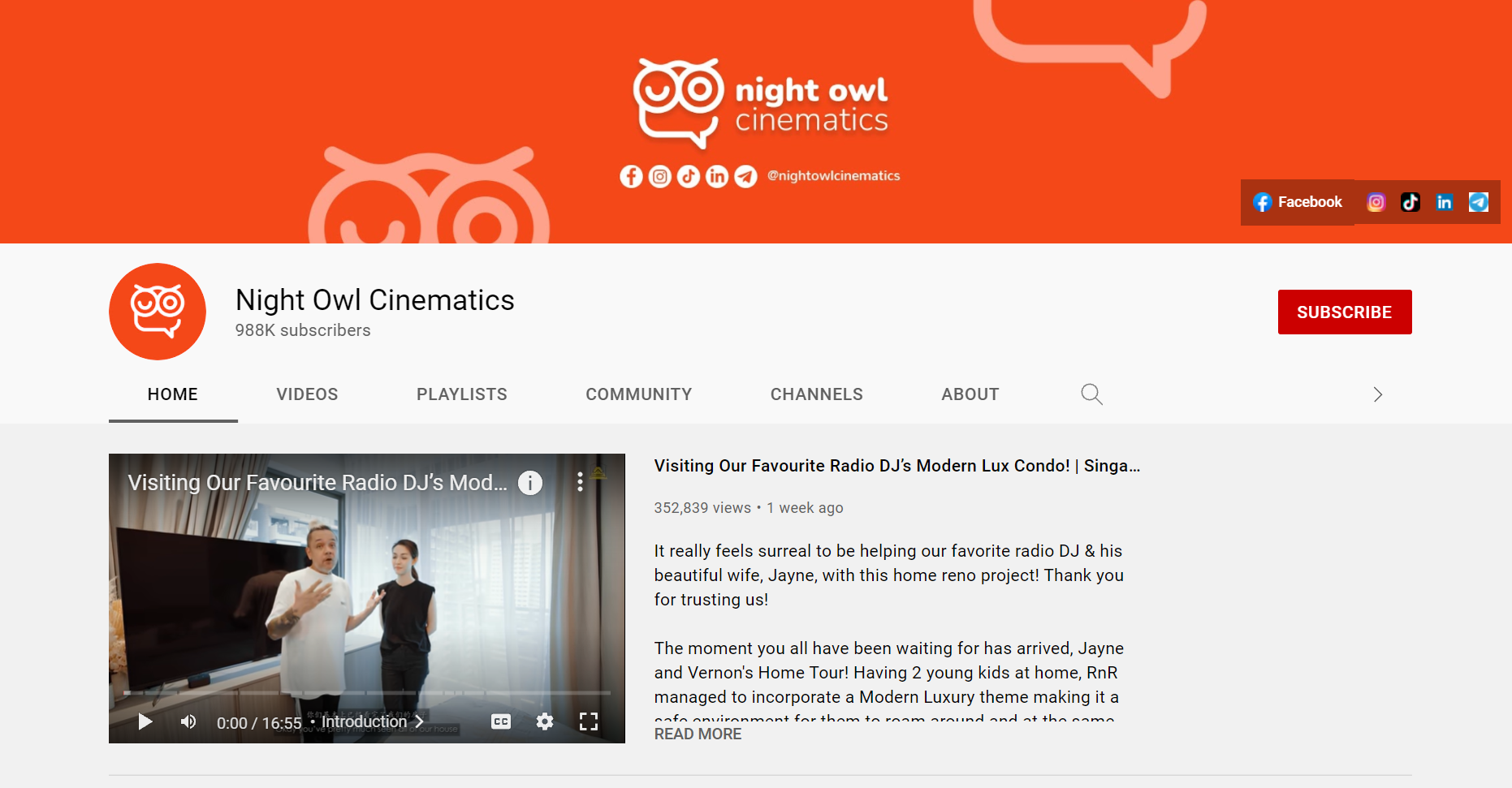 Until the next episode of the NOC saga, please remember to stock up on popcorn, adhere to the COVID-19 rules, and treat your employees with kindness and respect.
---
Advertisements

---
Read Also:
Featured Image: YouTube (Entertainment – Mediacorp) & Facebook (Wake Up, Singapore)

Fresh grads, you don't need any experience to earn up to $4,200 with this "secret":
Read Also: