(Updated on 17 August 2019, 5:22 p.m. to include Nas Daily's response)
It seems like Preetipls wasn't entirely correct.
The media isn't obsessed with her; they're obsessed with Nas Daily.
Ever since he set up a company in Singapore, we've been seeing numerous news about the charismatic and loud fellow.
But for the first time, I'm guessing he's hoping that he's not in the news.
Because this time, this isn't a news that talks about his success.
Nas Daily Vietnam Facebook Page
I know what you're thinking: say what?
How come got a Facebook page dedicated to Vietnam one?
Well, I don't know and to be honest, I don't really care. Whatever floats his boat, eh?
The Facebook Page is created just two months ago, and seems to be managed by his Singapore team:
The posts are reposts of his old videos but with Vietnamese subs. Pretty good strategy to get more revenue followers, and no one would have batted an eye…until this appeared a few days back.
If you can't read, here's what he has written:
Dear Vietnam,
Job opportunity!!
I want to hire a Vietnamese person to join my team in Singapore.
I'm looking for the best video maker in Vietnam to join me in a full-time position. You have to know how to make videos. You have to be the best at shooting or editing.
If you are that person or if your friend is that person, please email me at [email protected] Make sure to include ONE video that you made.
If you share this post with someone and I hire them, I will pay you $500 USD!
Okay, makes sense, right? He probably needs someone who can translate his English videos to Vietnamese. Or whatever. We don't judge. It's a certain skillset that only certain people have.
---
Goody Feed YouTube Channel
A 34YO "old-virgin" S'porean was desperately looking for a boyfriend and surprisingly, she really found one online. But the intentions of the man will make you cry. Prepare tissue paper to watch this video based on real events:
---
Except…this doesn't meet the Tripartite Guidelines on Fair Employment Practices (TGFEP) that apply to all jobs based in Singapore.
Simi TGFEP? I only know TGIF.
---
Advertisements
---
The Tripartite Alliance for Fair and Progressive Employment Practices Come Liao
The Tripartite Alliance for Fair and Progressive Employment Practices (often known as TAFEP), is a watchdog in Singapore to ensure that employees are treated fairly, and recruitment to be done without discrimination as well.
Lest you're not aware, Singapore has rules to ensure that jobs are given priority to Singaporeans first before any foreigner.
For a start, Singapore employers would not be able to submit applications for Employment Passes (foreign workers who earn more than $3.6K a month) without advertising the positions on the Workforce Singapore's Jobs Bank for 14 calendar days and giving fair consideration to local job applicants.
And secondly, when employers are recruiting, they cannot anyhowly discriminate and should avoid certain keywords. Obviously, saying that one's recruiting a Vietnamese to work in Singapore would have broken the rules.
But hey: this is Facebook. Do those rules apply to social media, too?
---
Advertisements
---
A TAFEP said, "Regardless of the medium in which the job advertisement is posted, TAFEP expects all employers to abide by the Tripartite Guidelines on Fair Employment Practices (TGFEP), which applies to all Singapore-based jobs."
And because of this, they are "following up" on the Facebook post.
TAFEP's PSA
TAFEP also highlighted that they take a serious view of any discriminatory employment practices and works closely with the Manpower Minister to take "appropriate action" against employers who breach TGFEP and FCF requirements.
They added, "We strongly encourage employers to refer to TAFEP's website for a list of words and phrases to avoid in job advertisements…Individuals who wish to report discriminatory job advertisements may also do so on TAFEP's website."
You can check them out here.
---
Advertisements
---
In the meantime, we also have a recruitment post on our Facebook Page. Here, take a look and see if we're broken any rules:
No, right?
Nas Daily's Reply on Facebook
Nas Daily has since responded via a Facebook comment.
---
Advertisements
---
Lest you can't read, here's what he has written:
Let me set the facts right.
In the past 4 months, my company brought in $1 million to the Singapore economy. And on track to bring in $2m more.
In the past year, I brought in over 200 million positive views to Singapore. That's probably more than most Hollywood films.
We rented an office and pay for rent to build up Nas Daily HQ.
---
Advertisements
---
We hired 5 local Singaporeans.
We have ads running reaching tens of thousands of Singaporeans looking for hires still.
I'm expanding to Vietnam – with my own Nas Daily Tiếng Việt page – and I need someone who knows Vietnamese and the local culture to train them up in Singapore for a few months so they can be my right hand in Vietnam.
There is an inherent problem with how media works in Singapore and around the world. It's almost like creating problems when there are none. So all of us in the media world need to do some soul searching. Including me. CNA and to the rest of media here, it's probably not ethical to hype things up when really there is nothing.
People say there is no such thing as bad publicity – so I'm gonna personally thank you for the extra publicity and announce to Singaporeans the following
---
Advertisements
---
1) We're hiring! Come join us if you know how to make impactful videos – we have hired 5 Singaporeans and we wanna hire tens more.
2) I'm starting a Nas University to teach people how to make videos. It's incredibly hard to find video people. So when you see Nas University in the next few months, you know what it's for 🙂
3) I just launched a video on Nas Daily – one of my favorites – go watch it!
That's all. hehe.
Soon after, he posted on his Facebook Page that most probably can only be seen by people in Singapore:
Here's what he wrote lest you can't read:
---
Advertisements
---
Dear Singapore,
I am lucky I can reach you through my channel. Otherwise, it would be impossible to set the record straight.
Warning: Long Post. 🙂
Last week, I put up a post to hire a Vietnamese teammate on my Vietnamese page. Nas Daily is growing fast – especially at Nas Daily Tiếng Việt.
That's why I want the best video maker to join me and be responsible for Vietnam, as they understand the culture. I want to train them in Singapore for a few months then base them in Vietnam.
---
Advertisements
---
A small number of Singaporeans got pissed – and the media loved it. "Why not hire Singaporeans?!" "Why Vietnam?!" Media wrote about it left and right as if it's a big deal. When in reality, it is not.
This should concern every Singaporean. Drama gets views – controversy gets people talking. I get it.
It's time for media to stop catering to the 3% of loud voices and creating fake drama. And it's time to stand up for myself.
In 4 months, Nas Daily has brought in $1m to the Singaporean economy. With $2m more coming in soon from our international clients.
In 1 year, Nas Daily reached 200 million people with positive videos about Singapore. That's more than some Hollywood films.
We hired 5 Singaporeans – some of them great video makers. We are building our HQ here. We're ALWAYS HIRING LOCALS!
And we're starting a "Nas University" in Singapore to teach locals video making. It's gonna be the first school of its kind to teach storytelling and content creation.
But for some reason, hiring a Vietnamese person for the Vietnam market is news worthy? Come on.
This is a passing controversy. Instead of dividing, I want it to unite. So I'll close it with words from Lee Kuan Yew himself:
"I am a firm believer that the more talents you have in a society, the better the society will grow."
Singapore is where it is today because foreign and local talent came together to build a world-class country.
When I saw National Day on TV (and no one knows this), I shed a small tear. I feel so lucky to be in a country that is welcoming of talent.
Let us together make Singapore better.
This Singapore love story set in the 90s shows you why you should never wait for tomorrow. Watch it without crying: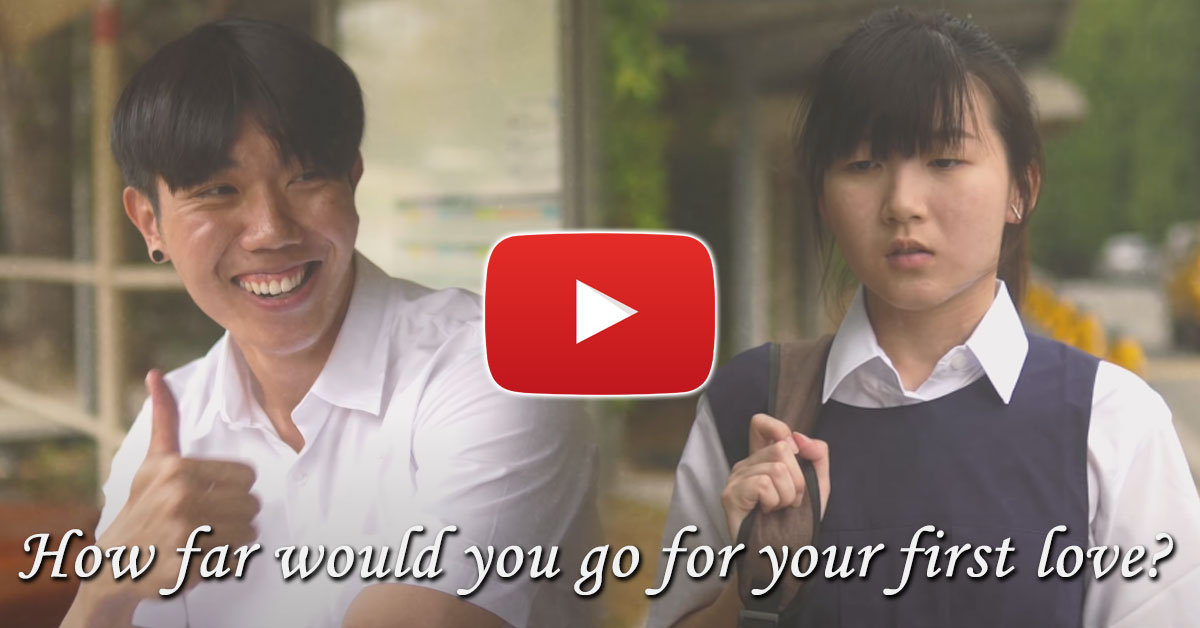 ---
Advertisements
---
Enjoyed this article because it's both informative and entertaining? If so, you should download the Goody Feed app so that you won't miss out on any articles, as there are app-exclusive contents as well! Also, join our Telegram channel if you use Telegram often!
Latest & Popular Articles You Must Not Miss:
---
Advertisements
---
---
Advertisements
---
Our Most Popular Videos You Must Not Miss:
---
Advertisements
---
This Singapore love story set in the 90s shows you why you should never wait for tomorrow. Watch it without crying: