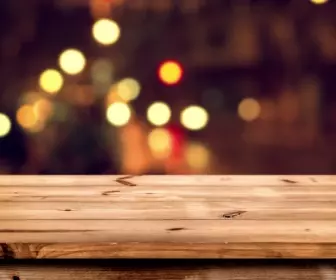 Even though it's been over two years since the accident occurred, I'm sure most of us would still remember the horrific car crash that caused a BMW car to burst into flames near Tanjong Pagar.
The car crash, which took place on the second day of the Chinese New Year (CNY) on 13 February 2021, caused the death of five men.
The five men were Mr Jonathan Long Junwei and his four passengers: Mr Wilson Teo Qi Xiang, Mr Elvin Tan Yong Hao, Mr Eugene Yap Zheng Min and Mr Gary Wong Hong Chieh.
---
Advertisements

---
Mr Long's fiancée, Ms Raybe Oh Siew Huey, also suffered serious burns.
And earlier this month, another woman was charged with dangerous driving as she was driving the BMW before she alighted from the car.
Here's everything you need to know about her charge and why she was charged.
Phoo's Involvement in the Case
In court, it was revealed that the accused, Phoo Yi Lin, had allegedly driven the white BMW M4 Coupe car before the crash, which took place at around 5.40 am that day.
---
Advertisements

---
She was the driver of the car and was apparently driving it along Tanjong Pagar Road at around 5.35 am that day.
Phoo, 26, was also speeding at 109km/h, more than double the 50km/h speed limit.
Crash Happened Shortly After Phoo Alighted
After Phoo alighted from the car, Mr Long, the car owner, took the driver's seat.
Mr Long, who was 29 at that time, apparently started speeding after he started driving the car.
The car reached speeds of up to 182km/h before it crashed into the pillar of a shophouse at Tanjong Pagar at around 5.40 am.
Forensic analysis showed that the average speed at which Mr Long drove his car was around 148km/h to 182km/h.
After the crash, the car burst into flames.
Phoo Tried to Apply to Leave Singapore but Was Rejected
Today (16 March), Phoo, a Malaysian, appeared in court after she submitted a request to leave Singapore.
---
Advertisements

---
According to what her lawyer, Sunil Sudheesan, told CNA, Phoo applied to leave Singapore for her to return to Malaysia to work.
However, the court rejected her request.
Mr Sudheesan said that Phoo's request was denied because she is a flight risk facing a serious offence.
She is expected to plead guilty on 3 April this year.
If convicted of dangerous driving, Phoo faces up to 12 months' imprisonment, a fine of up to $5,000, or both.
More About the Case: The Group of Friends Were Drinking Before Driving BMW
During the coroner's inquiry that investigated the deaths of Mr Long and his passengers, Traffic Police investigator Muhammad Firdaus Suleiman revealed that the group was originally at Ang Mo Kio before they drove to Tanjong Pagar.
They were there for a Chinese New Year gathering and consumed alcoholic drinks.
---
Advertisements

---
Afterwards, the group headed over to Hong Jja Jang restaurant, a restaurant which was located along Tanjong Pagar Road.
They continued to have more alcoholic drinks there.
According to Senior Staff Sergeant Firdaus, witnesses said that Mr Long introduced his new BMW to his friends afterwards.
Group Took Turns Driving the Car
After they finished their drinks, the group took turns driving the car.
Mr Park Se Jin, the owner of the Hong Jja Jang eatery, drove the car with them as well.
---
Advertisements

---
Each of the men drove once around the Tanjong Pagar area.
Mr Yap, who drove the car first, drove the vehicle from Hong Jja Jang restaurant towards Keppel.
He then made a U-turn on Enggor Street after Amara Hotel and drove on Tanjong Pagar Road towards Maxwell Road before he returned to stop near the restaurant, which was located near 37 Tanjong Pagar Road.
Throughout his drive, the speed at which he drove the car varied from 77km/h to 88km/h.
It was also confirmed afterwards that 119mg of alcohol per 100ml of blood was found in Mr Yap's bloodstream.
---
Advertisements
---
After Mr Yap, Mr Park drove the car and followed the same path as the former.
He drove the car at speeds between 52km/h and 59km/h.
Afterwards, Phoo was apparently the third driver. She allegedly drove along the same path as well.
After Phoo's turn at the wheel, she alighted the car, and this was when Mr Long got into the driver's seat.
Mr Teo, Mr Tan, Mr Yap and Mr Wong were also seated in the vehicle.
---
Advertisements

---
This was even though the car only had enough proper seats for a driver and three passengers.
Mr Long then sped along Tanjong Pagar Road.
However, his car skidded and mounted a kerb while he was doing so, causing it to rear-end into the pillar at the Tanjong Pagar shophouse.
After the crash, the car's airbags failed to deploy.
The collision also ruptured the car's exhaust system and fuel tank, which caused the petrol in the car to leak and vaporise.
---
Advertisements
---
This caused the car to burst into flames.
As a result, all five men were killed.
Join our Telegram channel for more entertaining and informative articles at https://t.me/goodyfeedsg or download the Goody Feed app here: https://goodyfeed.com/app/
Injuries Sustained from Accident
After the crash, Ms Oh, a former flight attendant, attempted to save the men but ended up with severe burns.
She was hospitalised at Singapore General Hospital for four months and underwent several reconstructive surgical operations.
Previously, Senior Staff Sgt Firdaus testified that Mr Long, Mr Yap and Mr Tan died due to their several burns.
---
Advertisements
---
Additionally, Mr Teo sustained a spinal injury, while Mr Wong had pelvic injuries.